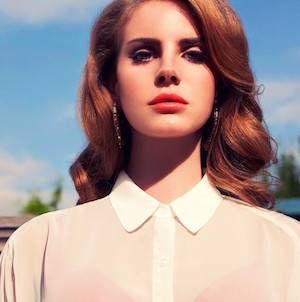 Newsletter 1
12 Books to Read While Waiting for the New Lana Del Rey Album
This content contains affiliate links. When you buy through these links, we may earn an affiliate commission.
I've already written about Lana Del Rey and how her music connects to Lolita (a common reference in any LDR discussion), Estella from Dickens' Great Expectations, and my feelings. I'll spare you that again and only say that I'm super freaking excited for the new album, which drops on September 18. "High by the Beach" and the two slower tracks (but mostly HbtB) that have been released thus far simply aren't enough to tide me over; books, though: YES!
I've realized I love Lana because her music feels like fiction and she portrays (and draws) each character in ways that fit the stories perfectly.
So, in two parts, here are my recommendations for books to read while you wait for Honeymoon. Also, just look at this cooooovvvvverrrrr.
Part One: Themes
Doomed Romance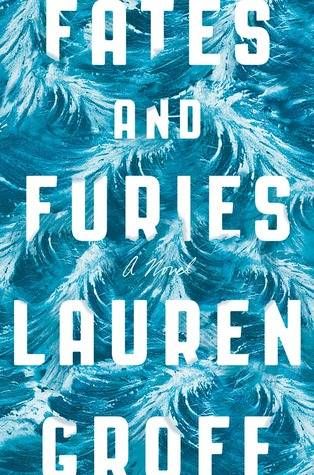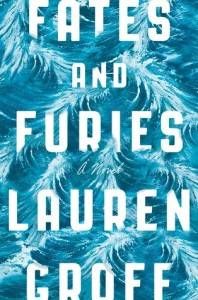 If you react to the theme of doomed romance ever-present in Lana's music, and goddess knows I do, Fates and Furies by Lauren Groff is your book. Told from both sides of a marriage full of secrets, lies, passion, and oft-quiet rage, Fates and Furies appeals to me in the same way that "Blue Jeans" and "Ultraviolence" do.
Backup: Hausfrau by Jill Alexander Essbaum, if you've already devoured Fates & Furies or need somewhere to go after you do, especially for quiet rage. (Bonus: The main character's daughter is named Polly Jean after PJ Harvey, a music goddess for another day.)
YA alternate: Shatter Me by Tahereh Mafi; this whole series is great, and the writing is gorgeous and lush and melodramatic-but-as-a-compliment.
Dual Identity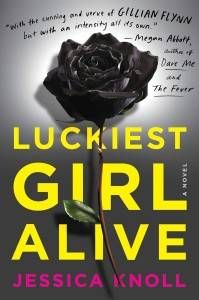 Lana, reveling in an older man's riches; Lana, alluding to a less-than-glamorous past. Enter Luckiest Girl Alive by Jessica Knoll. TifAni FaNelli has the perfect Manhattan life, now; the other half of her narrative is nowhere near as fancy. Her shame makes her change her name (to the more elegant, simple Ani) and attach herself to the perfectly-named husband. But she can't get away from the past, and begins to realize the futility of trying. Ani gets called unlikable a lot, but I LOVED HER.
Backup: Black Iris by Leah Raeder. Twists and turns and another word will be a spoiler, I just know it.
YA alternate: Pointe by Brandy Colbert. Creepy relationship dynamics abound here, and it's not necessarily the female protagonist who leads the double life. A shout-out (not in a nice way) to the creepy older men LDR sings about so frequently.
Art & Beauty
These are big themes in much of Lana's music. "I'm your jazz singer, and you're my cult leader, I love you forever…" comes to mind: she's a source of physical and artistic beauty, and therein she finds her worth (largely in the former, I admit).
Shadowshaper by Daniel Jose Older is a wonderful example of art creating power, and one that I would recommend to the characters embodied in your typical Lana song, and anybody who feels empowered by art or would like to.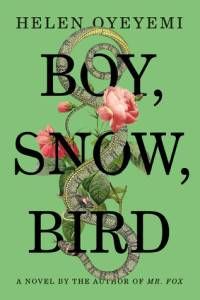 Then there's the destructive side of beauty, which LDR seems well aware of (she's pretty when she cries, so her fella keeps her crying after all). Boy, Snow, Bird by Helen Oyeyemi is the most powerful example I can think of where this theme is confronted in a book. Told from the perspective of a wicked stepmother, it also delves deeply into race and gender and societal mores and and and.
Part Two: Book/Song Associations
We all know I love pairing books with songs. Or anyone who's read my Book Riot posts, anyway, which refer to music pretty regularly because it's such a big part of my life. For the momentous occasion, the release of Honeymoon, I wanted to do a quick, all-Lana version.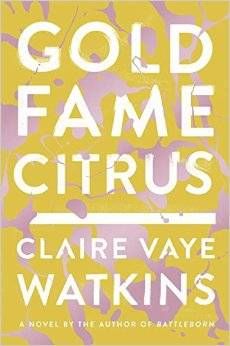 "Summertime Sadness" / Gold Fame Citrus by Claire Vaye Watkins
Because heat and drought and rationed water & cola. See also: "Cola." (I know: I'm cheating by including this one because it's not out until September 29. Put it on your list.)
"This Is What Makes Us Girls" / Suicide Notes from Beautiful Girls by Lynn Weingarten
Destructive friend love, man.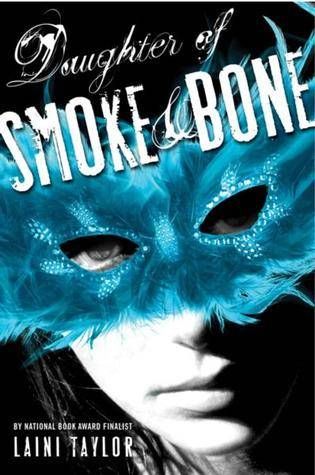 "Gods and Monsters" / Daughter of Smoke and Bone by Laini Taylor
I mean, the third book in this series is called Dreams of Gods and Monsters.
"High by the Beach" / Out by Natsuo Kirino
"Everyone can start again/ Not through love, but through revenge/ Through the fire, we're born again/ Peace by vengeance brings the end."
***
Be young, be dope, be proud…and be well-read, readers.