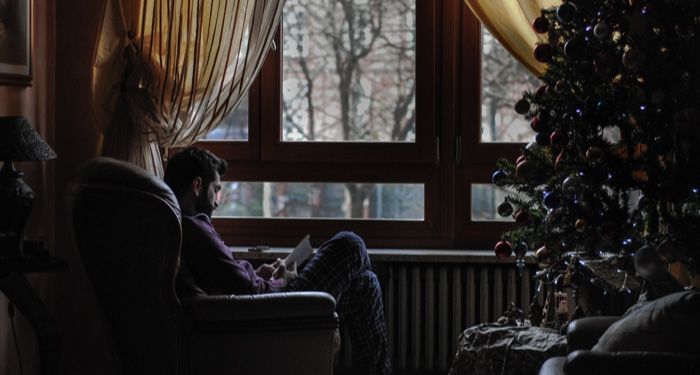 Lists
12 Books for Coping With a COVID-19 Winter
This content contains affiliate links. When you buy through these links, we may earn an affiliate commission.
This season, we're entering our first COVID-19 winter. With cases on the rise and at an all-time high in some places, it's prudent to make a plan around how to cope with social distancing and limited outdoor activities. I'm lucky enough to live in Virginia where we've had a mild fall, but know that colder temperatures are on the way. Loneliness and disconnection are a danger in this time that we can guard against. We can plan to protect ourselves from these, just as we are planning to limit our social circles and protect our families. Reading, of course, is a great way to both be entertained indoors and to feel more connected to the human race.
First, I'm going to need multiple lists. I have my regular running TBR (to be read) list, but grouping these lists by theme depending on my mood. As y'all know, moods during the time of COVID vary like the weather on a fall day in Virginia. All four seasons in a 24 hour period. I'm dividing my TBR lists into four groups: comfort, hope, other-worldly and emergency.
Comfort
Comfort reads are books I go back to again and again. I know the emotional journey I'm going on. Plot twists that never get resolved (I'm looking at your murder hornets) aren't something I have to worry about.
Hope
Hope, for me, means mostly nonfiction books. I want to find hope in truth, not fiction. There are boundaries on my news consumption since April because I spent half of March doom scrolling. The news reported isn't the whole story, though. Humans are nuanced and by reading about their good parts, I find great hope.
Otherworldly
Otherworldly is for when I want to get completely out of the current universe I'm living in and escape to another world. I want magic and impossible technologies, and anything to be possible.
Emergency Situations
Break in case of emergency reads, a term taken from Fated Mates, are books that you know are going to be amazing, but you're saving them for when you're stuck or for an unanticipated global pandemic. For me, these are all romances because emergencies should absolutely have a happily ever after.
---
Second, I'm going to let myself be okay with impulse Kindle buys. For one thing, my budget can certainly handle it. I'm not eating out, not shopping for clothes (it's a mostly legging wardrobe for me at the moment), spending about half what I usually do on gas for my car. When a Bookstagrammer posts something that looks amazing or I hear on twitter or a podcast that there's a sale from a favorite author I've been holding off on, I'm buying it. Some of my favorite Bookstagrammers are kingchalla83, Pie Lady Books, and Melanated Reader. In the same way, I'm tossing out my book count. Like many of you, I went through a reading slump this year when I couldn't find any longform writing to hold my interests. So I read what I read and find happiness wherever I can.
Finally, the last thing I'm doing to get through this winter is letting myself fangirl hard for books yet to be released. I want to check countdowns, sign up for preordering packages, pop Prosecco on release days. Find reasons to celebrate. Look out for hope. Right now, I'm anticipating Kate Clayborn's Love at First, Act Your Age, Eve Brown by Talia Hibbert, The Heart Principle by Helen Hoang, and Last Night at the Telegraph Club by Malinda Lo.