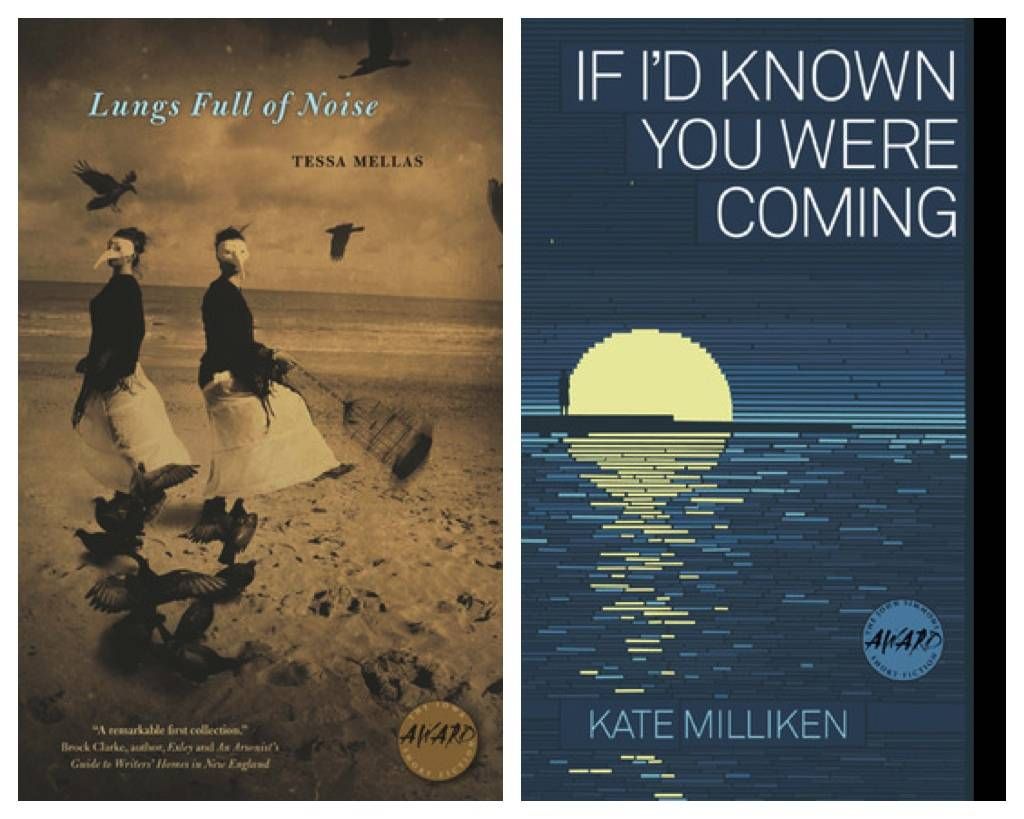 Fiction
116 of Your Favorite Short Story Collections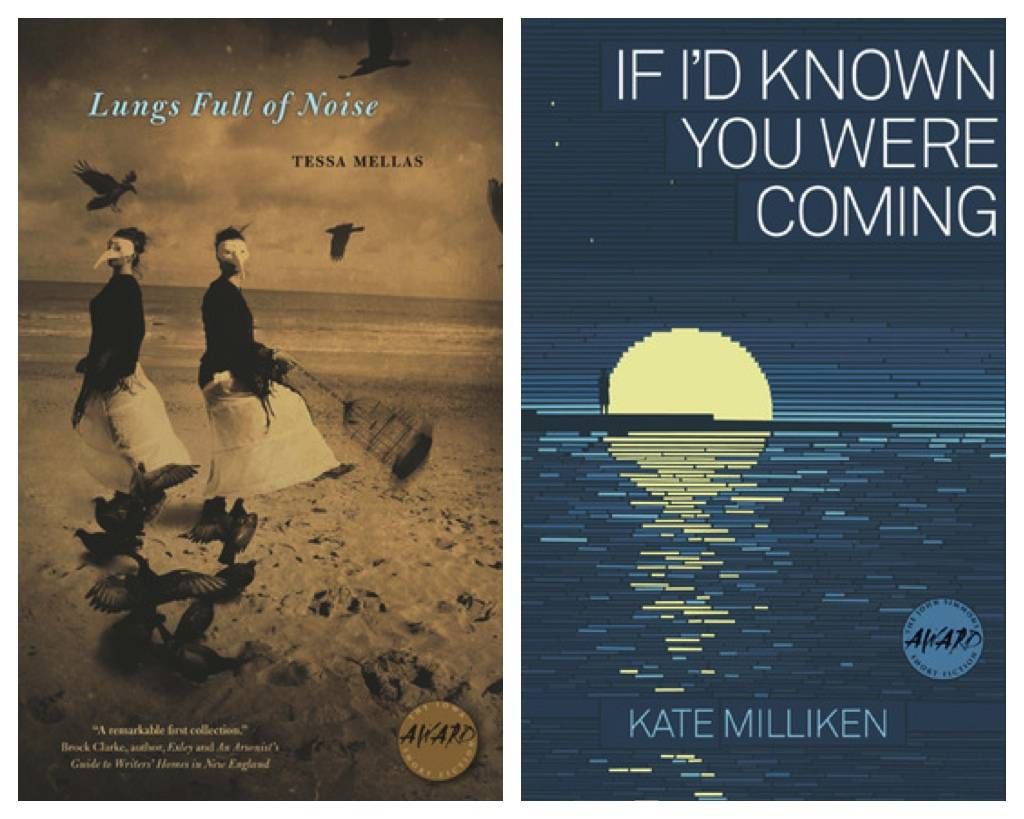 Lungs Full of Noise "explores a femininity that is magical, raw, and grotesque. Aghast at the failings of their bodies, this cast of misfit women and girls sets out to remedy the misdirection of their lives in bold and reckless ways."
In If I'd Known You Were Coming, "Kate Milliken unflinchingly shows us what can happen when the uninvited guest of our darkest desires comes to call."
Both of these debut collections explore ask big questions through the lens of magical and surreal elements, and they remind us that a story need not be long to have lasting impact. In this giveaway sponsored by Lungs Full of Noise by Tessa Mellas and If I'd Known You Were Coming by Kate Milliken, we asked you to tell us your favorite short story collections. You had more than a few suggestions. Take a look…
Interpreter of Maladies and Unaccustomed Earth by Jhumpa Lahiri
Ten Little Indians by Sherman Alexie
Sweet Talk by Stefanie Vaughn
The Shell Collector by Anthony Doerr
Krik? Krak! by Edwidge Danticat
The Bloody Chamber and Other Stories by Angela Carter
Open Secrets and The Beggar Maid by Alice Munro
No One Belongs Here More Than You by Miranda July
The Sergeant's Cat and Other Stories by Janwillem van de Wetering
Birds of a Lesser Paradise by Megan Mayhew Bergman
Bradbury 100, October Country, The Illustrated Man, and Martian Chronicles by Ray Bradbury
The Necklace and Other Short Stories by Guy D Maupassant
Fragile Things, Unnatural Creatures, and Smoke & Mirrors by Neil Gaiman
Birthday Stories, After the Quake, and The Elephant Vanishes by Haruki Murakami
The Complete Stories by Flannery O'Connor
Women in Their Beds by Gina Berriault
Birds of America and Self-Help by Lorrie Moore
The Wind's Twelve Quarters by Ursula LeGuin
I Hate To See That Evening Sun Go Down by William Gay
Portraits Of A Few Of The People I've Made Cry by Christine Sneed
Portable Childhoods by Ellen Klages
Tenth of December, CivilWarLand in Bad Decline, and Pastoralia by George Saunders
Twelve Red Herrings by Jeffrey Archer
The Universe in Miniature in Miniature by Patrick Somerville
Saints and Sinners by Edna O'Brien
Labyrinths by Jorge Luis Borges
Nabokov's Dozen by Vladimir Nabokov
Petersburg Tales by Nikolai Gogol
Flappers and Philosophers by F. Scott Fitzgerald
Willful Creatures by Aimee Bender
We're In Trouble by Christopher Coake
Volt by Alan Heathcock
Delicate Edible Birds and Other Stories by Lauren Groff
Selected Short Stories by Rabindranath Tagore
Night Train at Deoli and Other Stories and Time Stops at Shamli and Other Stories by Ruskin Bond
Red Spikes by Margo Lanagan
Nothing Gold Can Stay: Stories by Ron Rash
This Is How You Lose Her by Junot Diaz
The Whole Story and Other Stories by Ali Smith
Olive Kitteridge by Elizabeth Strout
Dubliners by James Joyce
Normal People Don't LIve Like This by Dylan Landis
Woman Hollering Creek And Other Stories by Sandra Cisneros
What I Talk About When I Talk About Love by Raymond Carver
Just an Ordinary Day by Shirley Jackson
Binocular Vision by Edith Perlman
Black Tickets by Jayne Anne Phillips
Moscow but Dreaming by Ekaterina Sedia
Mermaids on the Golf Course by Patricia Highsmith
Jagannath: Stories by Karin Tidbeck
Dreams of Dark and Light by Tanith Lee
St. Lucy's Home for Girls Raised by Wolves and Vampires in the Lemon Grove by Karen Russell
Stranger Things Happen by Kelly Link
Letting Loose the Hounds by Brady Udall
Night Shift, Nightmares and Dreamscapes, Different Seasons, The Skeleton Crew and Full Dark, No Stars by Stephen King
Say You're One of Them by Uwem Akpan
The Doctor Stories by William Carlos Williams, edited by Robert Coles
How to Breathe Underwater by Julie Orringer
Poachers by Tom Franklin
The Mixture as Before by W. Somerset Maugham
What We Talk About When We Talk About Anne Frank: Stories by Nathan Englander
Once and Future Lovers by Sheree L Greer
Nocturnes by John Connolly
Wyoming Stories by Annie Proulx
Ship Fever by Andrea Barrett
Recapture and Other Stories by Erica Olsen
The Necessity of Certain Behaviors by Shannon Cain
Her Smoke Rose Up Forever by James Tiptree Jr. (Alice Sheldon)
The Nimrod Flipout by Etgar Keret
The Captain's Daughter and Other Short Stories by Alexander Pushkin
Nine Stories by JD Salinger
Blue Taxis: Stories About Africa by Eileen Drew
Venetian Stories by Jane Turner Rylands
Welding With Children by Tim Gautreaux
If I Loved You, I Would Tell You This by Robin Black
A Guide to Being Born by Ramona Ausubel
Brief Interviews With Hideous Men by David Foster Wallace
How We Are Hungry by Dave Eggers
Welcome to the Monkey House by Kurt Vonnegut
This Cake is for the Party by Sarah Selecky
Stories for Nighttime and Some for the Day by Ben Loory
American Salvage by Bonnie Jo Campbell
Leaf Storm by Gabriel García Márquez
Skin and Other Stories by Roald Dahl
Time and the Riddle by Howard Fast
The Lonely Frog by Edwin Moser
Cathedral by Raymond Carver
20th Century Ghosts by Joe Hill
Ford County: Stories by John Grisham
Who I was Supposed to Be by Susan Perabo
The Snows of Kilimanjaro and Other Stories by Ernest Hemingway
I Want To Show You More by Jamie Quatro
Airships by Barry Hannah
LIght Lifting by Alexander MacLeod
Looking for Jake by China Mieville
First, Body by Melanie Rae Thon
Night Soul and Other Stories by Joseph McElroy
The Brains of Rats by Michael Blumlein
And, of course, ANYTHING by Poe or O'Henry; all of Conan Doyle's Sherlock stories; and every anthology release to commemorate the finalists for a Short Story Award, from the Nebula and Hugo awards to the Pushcart Prize.
_____________________
Sign up for our newsletter to have the best of Book Riot delivered straight to your inbox every week. No spam. We promise.
To keep up with Book Riot on a daily basis, follow us on Twitter, like us on Facebook, and subscribe to the Book Riot podcast in iTunes or via RSS. So much bookish goodness–all day, every day.