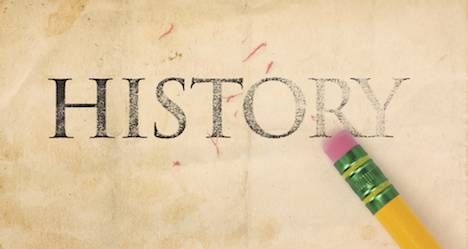 Lists
11 Books about Remarkable Women Often Overlooked by History
This post is sponsored by The Other Einstein by Marie Benedict
Mileva Maric has always been a little different from other girls. Most twenty-year-olds are wives by now, not studying physics at an elite Zurich university with only male students trying to outdo her clever calculations. But Mileva is smart enough to know that, for her, math is an easier path than marriage. And then fellow student Albert Einstein takes an interest in her, and the world turns sideways. Theirs becomes a partnership of the mind and of the heart, but there might not be room for more than one genius in a marriage.
---
When I was a little kid, my mother was a town librarian. So as you can imagine, I spent most of my time in the library, reading my way through the shelves. For some reason, of all the books I had at my disposal, my favorite was a biography of Nellie Bly, the journalist, that I found when I eight. The book itself was in horrible condition: the jacket was missing, the pages were yellowed, and the metallic embossing had worn almost completely away. But I loved that book about Nellie and her adventures. I was sure that I had discovered some old treasure that detailed the life of someone no one remembered, and I read it again and again. Surely, if I had never heard of her, then no one else had either. (Again, I was eight.)
Nowadays, we have the whole world and all its history right at our fingertips, which makes it easier to learn about important women from the past who have been forgotten for decades or even centuries. But even then, some of them deserve even more time in the spotlight. So here are eleven great books that give props to some of the most fascinating, important women from history.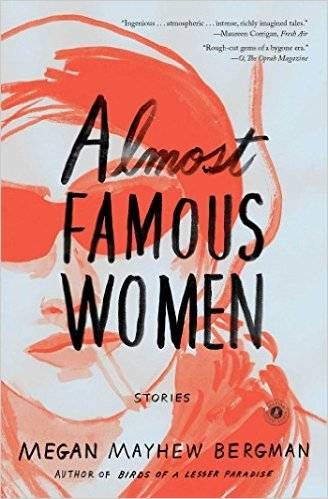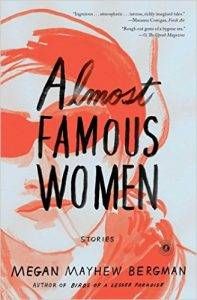 Almost Famous Women by Megan Mayhew Bergman
This is a stellar collection of stories from Bergman's imagination about real women from history on the periphery of fame, including aviator Beryl Markham, Edna St. Vincent Millay's sister, and Oscar Wilde's niece, Dolly. MMB is a fantastic writer.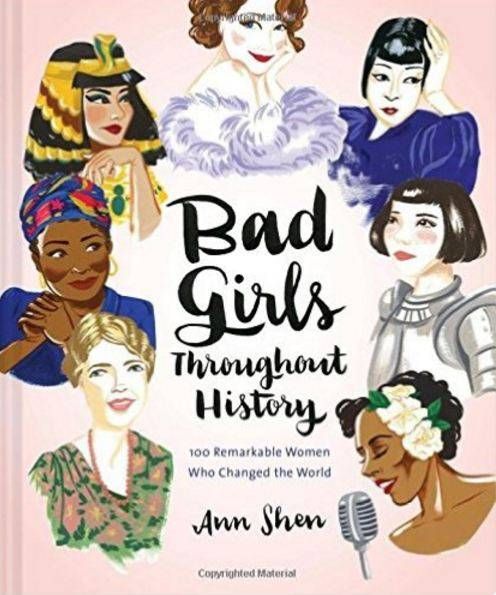 Bad Girls Throughout History: 100 Remarkable Women Who Changed the World by Ann Shen
Working from the Laurel Thatcher Ulrich adage "Well-behaved women seldom make history," this is a gorgeously illustrated collection of short bios about famous and lesser-known historical figures, including Anna May Wong, the first Asian-American movie star, and Aphra Behn, the first female professional writer.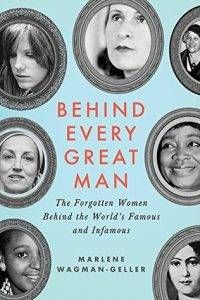 Behind Every Great Man: The Forgotten Women Behind the World's Famous and Infamous by Marlene Wagman-Geller
My friend's mother had a pin on her coat that said, "Ginger Rogers did everything Fred Astaire did, except backwards and in high heels." This is a look at those women who were like Ginger Rogers, who worked just as hard (or harder) and were just as smart (or smarter) than the men in their lives, but were held back simply because they were women.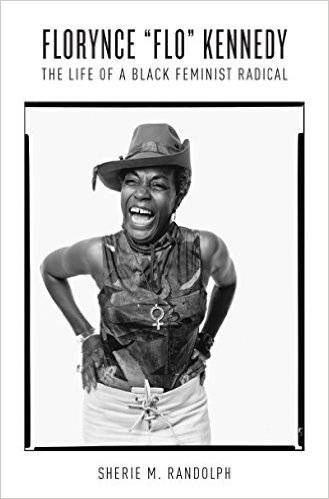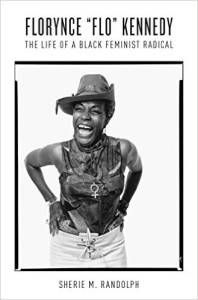 Florynce "Flo" Kennedy: The Life of a Black Feminist Radical by Sherie M. Randolph
When you say "famous feminists," sure, everyone thinks of Gloria Steinem, but not nearly enough people have heard of Kennedy, who was often right beside her. Among her MANY achievements, Kennedy brought radical ideals to feminism, helped found the National Black Feminist Organization and the National Organization for Women, and was the lawyer who represented Valerie Solanas during her trial for the attempted murder of Andy Warhol.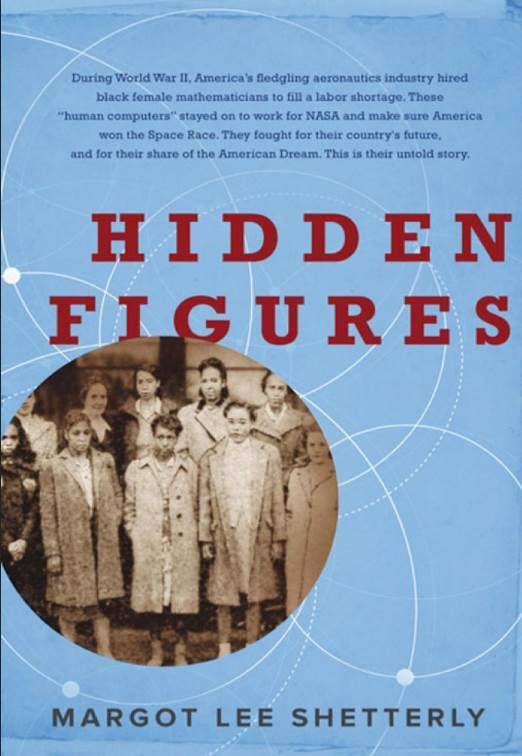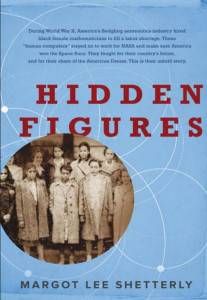 Hidden Figures: The American Dream and the Untold Story of the Black Women Mathematicians Who Helped Win the Space Race by Margot Lee Shetterly
If the title sounds familiar, it's because a movie based on this book was just released into the world. It tells the true story of a group of amazing black female mathematicians at NASA whose work was invaluable in getting the space program off the ground (ha) but, despite their help, were still subjected to racism and segregation at work because of laws in place at the time.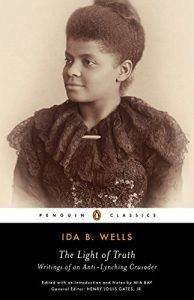 The Light of Truth: Writings of an Anti-Lynching Crusader by Ida B. Wells
Long before America heard of Rosa Parks, Wells was forcibly removed from a train for refusing to give up her seat. This experience shaped her career as a journalist and led to her anti-lynching campaigning work throughout her remarkable life. This collection covers her most essential works. (I first learned about Wells in Alice + Freda Forever: A Murder in Memphis by Alexis Coe, which is the true story of a sensational case that shocked the world. Not because of the gruesome murder, but because the women involved were lesbians. It's an astonishing book. And soon to be a movie!)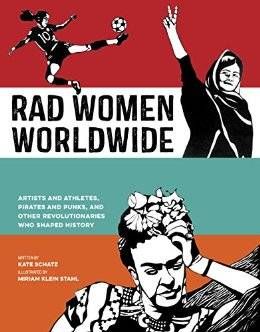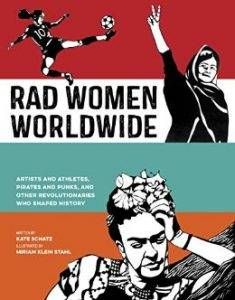 Rad Women Worldwide: Artists and Athletes, Pirates and Punks, and Other Revolutionaries Who Shaped History by Kate Schatz (Author), Miriam Klein Stahl (Illustrator)
From the awesome team that brought us Rad American Women A-Z comes a broader look at cool women from all over the globe! Featuring such important historical figures as Egyptian ruler Hatshepsut, polar explorers Liv Arnesen and Ann Bancroft, and punk rocker Poly Styrene.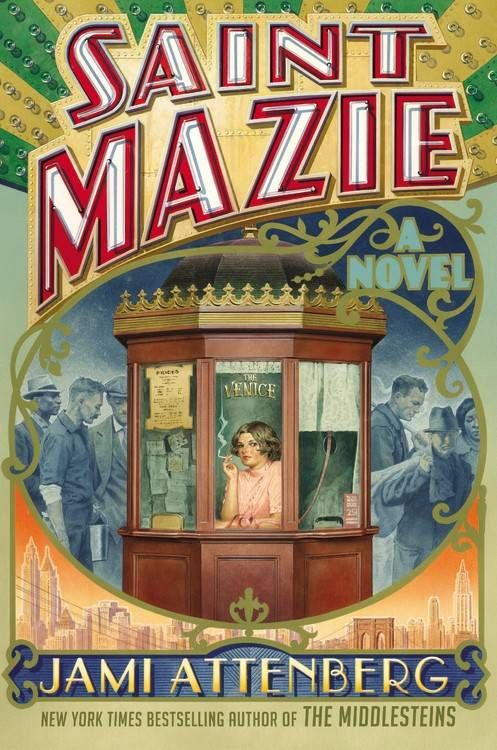 Saint Mazie by Jami Attenberg
Attenberg's wonderful novel (and soon-to-be television series) is a smart, compassionate fictionalization of the life of Mazie Phillips, a bighearted woman who owned a theater in NYC in the early 20th century and was widely known for her generosity towards fellow citizens in need of help.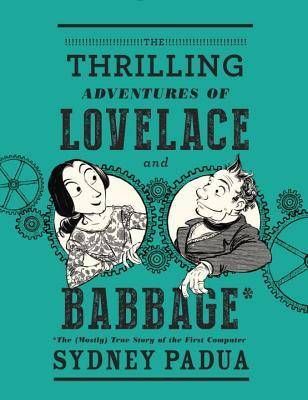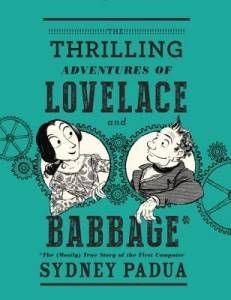 The Thrilling Adventures of Lovelace and Babbage: The (Mostly) True Story of the First Computer by Sydney Padua
Oh oh oh, this book! It is a stupendous graphic novel about Ada Lovelace, daughter of Lord Byron, who is credited with inventing the world's first computer. The amount to detail and research Padua put into this book is breathtaking, and it is presented in such a fun way. It's an epic nerdpurr.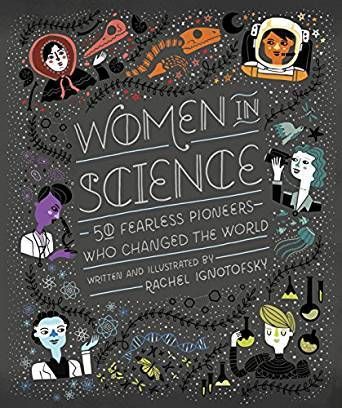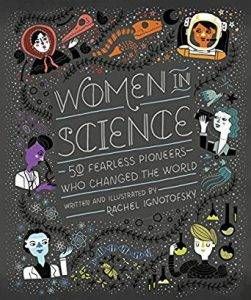 Women in Science: 50 Fearless Pioneers Who Changed the World by Rachel Ignotofsky
A wondrously illustrated look at women in science, most of whom the world doesn't acknowledge on the regular, including engineers, biologists, mathematicians, doctors, astronauts, physicists, and more. And, seriously, the art work is AMAZING.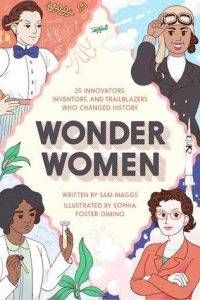 Wonder Women: 25 Innovators, Inventors, and Trailblazers Who Changed History by Sam Maggs
And finishing up our list: MORE KICKASS WOMEN! (Holy cats, there have been a lot of incredible books about women in history released this year.) Maggs, author of such amazing books as The Fangirl's Guide to the Galaxy: A Handbook for Girl Geeks, tells the tales of intrepid women throughout time, including chemist Alice Ball, inventor Huang Daopo, who revolutionized weaving technology, and rocket scientist Mary Sherman Morgan.
Also In This Story Stream