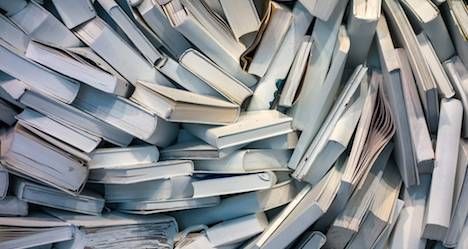 Lists
The 11 Most Recommended Books from Get Booked's First Year
This content contains affiliate links. When you buy through these links, we may earn an affiliate commission.
While we do our best to come up with new suggestions for every show, there are some books that is hard to resist recommending (over, and over, and over again). As we take a look back at our first year of the Get Booked podcast, here are the 11 most recommended titles — and why we kept picking them.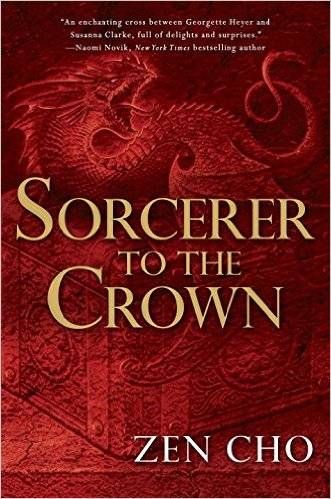 1. Sorcerer to the Crown by Zen Cho: For anyone asking for great new fantasy, fantasy-romance, or books to read after The Night Circus. (Bonus: this is this month's #RiotRead!)
If there is a Venn Diagram of books about magic, books with a good love story, and books that are just a delight to read, Sorcerer to the Crown exists at its intersection. Why wouldn't you read it? – Jenn
2. Tiny Beautiful Things by Cheryl Strayed: For anyone going through serious life shit.

As readers, we often turn to books to get us through the tough times. When a book is this full of great advice about such a broad range of difficult life moments, it's hard not to recommend it! – Jenn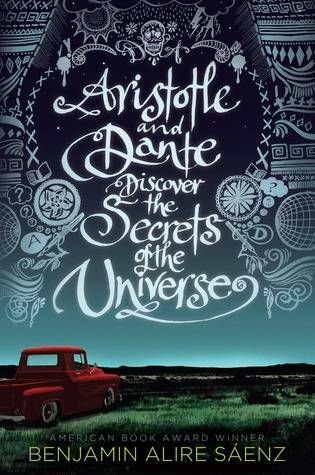 3. Aristotle and Dante Discover the Secrets of the Universe by Benjamin Alire Saenz: YA for adults or great audiobooks (Lin Manuel Miranda narrates it!).
This book just fits so many of our frequent requests: contemporary YA with no fantasy elements, YA with male main characters, YA with LGBTQ characters. It's beautifully written and doesn't get bogged down with the characters' pain. -Amanda
4. Broken Monsters by Lauren Beukes: Anyone asking for horror recs ever.
Whether you're a veteran horror reader or a hide-under-the-blankets-put-the-book-in-the-freezer newbie (I am the latter), Beukes has something for you. Her books are both terrifying and wildly imaginative, and so so hard to put down. – Jenn
5. Brown Girl Dreaming by Jacqueline Woodson: Beautiful true stories and/or diverse poetry.
A go-to rec for elementary and middle school teachers looking to build their classroom libraries, and for anyone who wants an easy gateway into poetry (novels in verse are the way to go, my friends). -Amanda
6. Everything I Never Told You by Celeste Ng: Readers looking for family dramas.
This was my favorite book of last year, and an excellent pick for your book club: fits page-length requirements, deals with conversation-start issues like race and sexism in families, and is a total page-turner. – Amanda
7. Life After Life: Books about women finding themselves, and/or anyone looking for historical fiction.
This book is so hard to describe: it's sort of about time travel, sort of about Hitler, and very much about women's lives during the early 1900s. And yet I find myself picking it again and again, because it always seems to fit the bill. – Jenn
8. The Night Circus by Erin Morgenstern: Books that will enrapture you.
This is a Swiss Army rec: have a reader whose taste you don't know anything about, or a non-reader who wants to get into reading? This magical, atmospheric adventure will capture anyone. -Amanda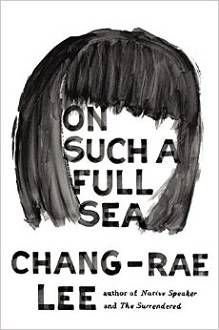 9. On Such a Full Sea by Chang-Rae Lee: For adventure-seekers.
Listen, no one comes out looking for a book about a near-future Baltimore told in Greek-chorus style by a community that has lost one of its bright young minds, but I found a way to insert it into the recommendations anyway, MANY TIMES OVER. – Jenn
10. Signs Preceding the End of the World by Yuri Herrerra: Readers looking to branch out more in Latin American fiction.
We get so many questions from people looking for one-sitting reads, and from folks wanting to read more work in translation, and this hits both checkboxes. It's an engrossing and relevant read about a woman illegally crossing into the US in search of her brother, while also carrying a message from a crime lord. She's such a badass, y'all. -Amanda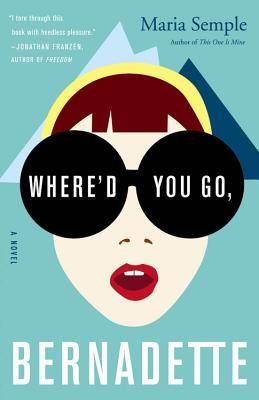 11. Where'd You Go Bernadette by Maria Semple: Holiday reads, great audiobooks, mother/daughter books, funny books.
This novel is the ultimate Swiss Army knife book. Semple has written such a smart, clever, laugh-out-loud, and heartfelt book that I really cannot think of anyone I would NOT recommend it to. – Jenn