This content contains affiliate links. When you buy through these links, we may earn an affiliate commission.
As you know, everyone has their own idea of what a beach read is.
Maybe your ideal summer reading has spaceships in it because the icy void of space is the perfect counterpoint to muggy 90 degree weather. Or maybe you like to read about vampires while you're lying in the sun because you're bloody-minded like that. Or maybe, when you're on an airplane you'd rather pretend that you're traveling by dragon. It's cool. We get that.
With those things (spaceships, vampires, dragons and you) in mind, here is a list of 11 of this summer's newest sci-fi and fantasy, listed in order of release date, for your summer reading pleasure. There are some standalones, the start of a new series, some eagerly-anticipated installments in (and conclusions to) series, and a novella.
If you like supernatural secret organizations you're in for a treat: there is not one but three novels about those on the list. There is also a paranormal romance, two epic fantasies, two steampunk novels, a space opera, two recent-future science fictions and one Lovecraft retelling. Happy reading.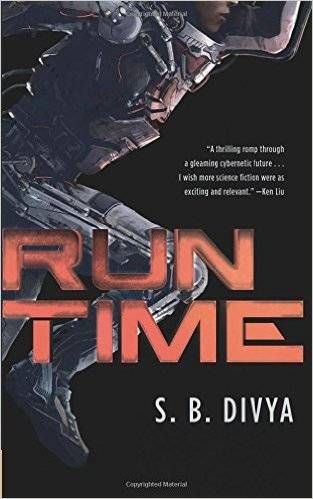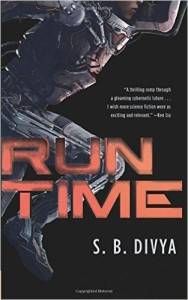 Runtime by S.B. Divya (May 17, 2016) – Marmeg Guinto used what could have been her tuition money to enter a race — The Minerva Sierra Challenge. The Minerva Challenge is a day-long race, by cyborgs, across the Sierra Nevada. It's typically run by rich people with augmentations and athletes with corporate sponsorships, but Marmeg built her own gear and is going in with no support team. Winning will mean more than crossing the finish line; it will mean a better life for her and her family.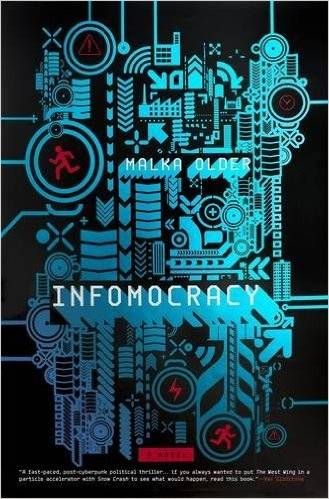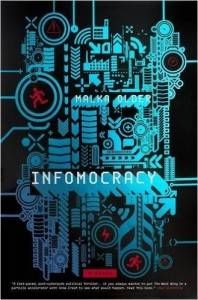 Infomocracy by Malka Older (June 7, 2016) – Well, this election year is the perfect time for Older to release this novel of tech and political intrigue, which covers an election set not too far in the future. The world is administered by a combination news agency/wireless company/election commission called Information. It's run by microgovernments who rule the population of the globe in blocs of 10,000 neighbors at a time. And when the book starts, the global election is just getting underway.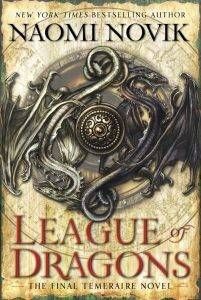 League of Dragons by Naomi Novik (June 14, 2014) – The final book in Novik's Temeraire series is here! Napoleon has been defeated in Russia, but he's not done with Europe yet. He's raising a new army of humans and dragons, and he's promising the dragons of all nations — and the wild feral dragons — new rights and powers if they fight for him. The allies have one chance to strike while Napoleon is regrouping, but Capt. William Laurence and the dragon Temeraire find that he has one more trick up his sleeve.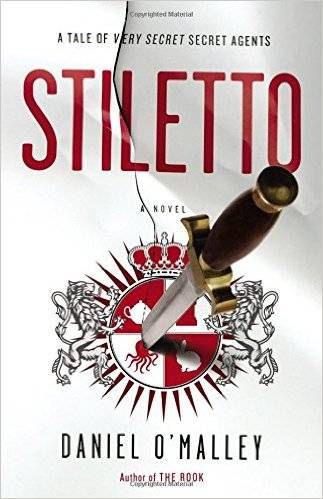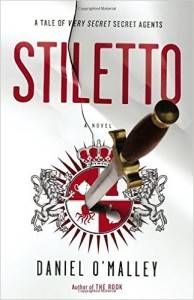 Stiletto by Daniel O'Malley (June 14, 2016) – The United Kingdom has a secret army defending it from supernatural threats and that army — the Checquy — is made up of several people who are supernatural threats themselves. But the Checquy has an ancient enemy, a group of Frankenstein-like mad scientists from the continent, known as the Grafters, and those two organizations, who hate and fear one another, are about to try to merge. It should totally go well. Stiletto is the sequel to O'Malley's The Rook, although to be honest, I didn't know that when I picked it up, and I didn't figure it out until I was 200 pages in. (That's when I got around to actually looking at the back of the book.) So I can say with confidence that it stands alone.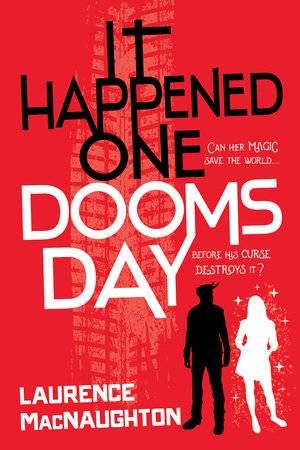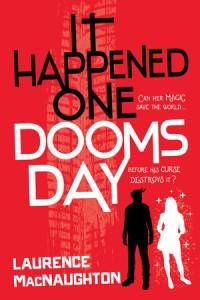 It Happened One Doomsday by Laurence MacNaughton (July 12, 2016) – Dru runs a magic shop. She dates a dentist. She has a collection of friends who are well, a little odd. Magic runs in her family, but all she wants is to be normal. This is good ,because Dru doesn't have much magic of her own; her only power is controlling crystals. In fact, she thinks of herself as more of a helper to other sorcerers, and dreams happily of the day her dentist will propose to her. But then, one day, the apocalypse rolls up to her shop in a sweet antique muscle car.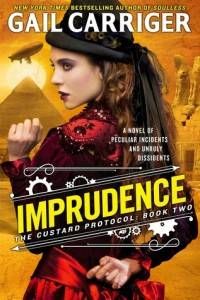 Imprudence by Gail Carringer (July 19, 2016) – What's more fun than a Gail Carringer novel? Who doesn't want to read about werewolves and vampires and high tea and manners and hats and supernatural secret agents in Victorian England? Or, for that matters, in dirigibles. Imprudence, the latest book in Carringer's new series The Custard Protocol, is out in July and it will take her floating protagonist Rue from London (where she has several problems) to Egypt (where the problems get a whole lot worse.)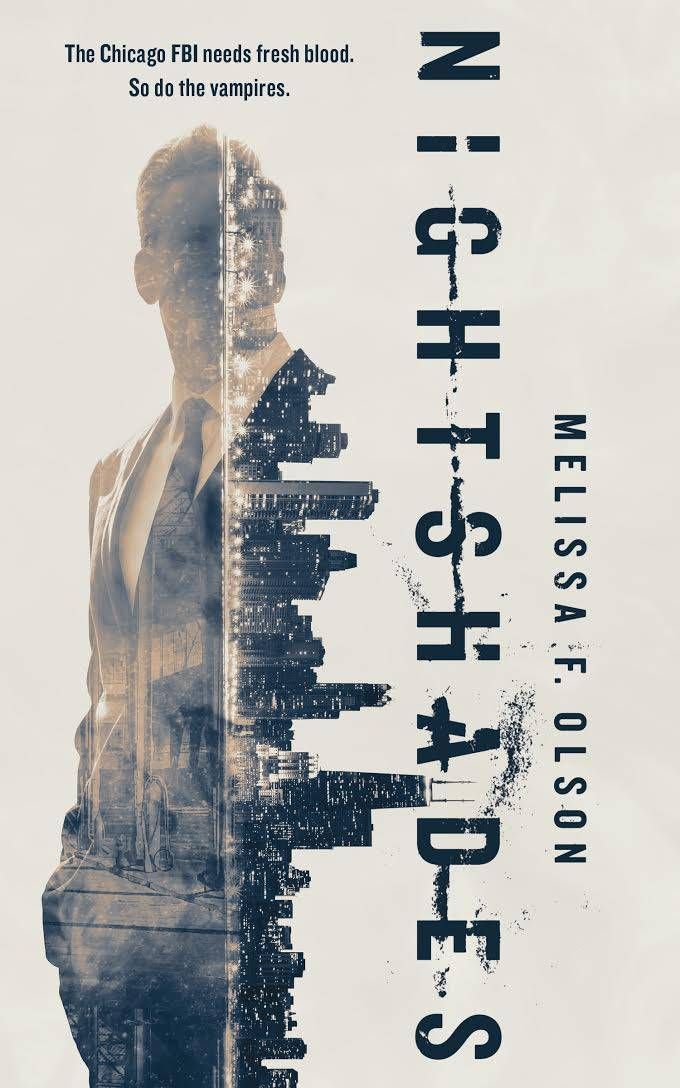 Nightshades by Melissa F. Olson (July 19, 2016) — Apparently, vampires don't sparkle in Chicago. Nightshades is a gritty American take on secret agents and the paranomral. Alex McKenna is the new special agent in charge of the Chicago office of the Bureau of Paranormal Investigations—the division tasked with investigating crimes involving shades (which you and I call vampires.) Kids are disappearing. Special agents are being killed. McKenna's job: to find the missing children. As an X-Files fan, I am looking forward to reading this.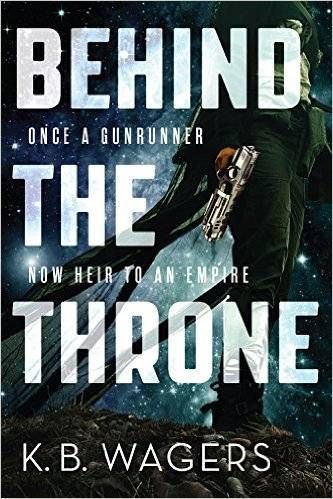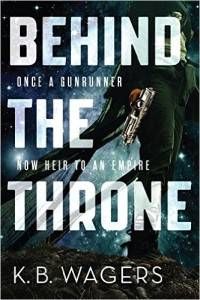 Behind the Throne by K.B. Wagers (August 2, 2016) – This novel, the first in a new series by Wagers, was described to me as Star Wars meets Ancillary Justice and I put it on my TBR list immediately, no questions asked, because I cannot resist either of those franchises. Here's the story: Hail Bristol has made a name for herself in the galaxy for everything except what she was born to do: rule the Indranan Empire. Then she's dragged home to take her place as heir and must navigate the dangers of her new position.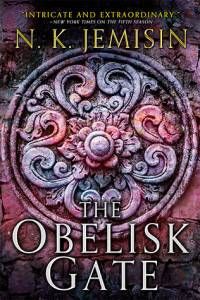 The Obelisk Gate by N.K. Jemisin (August 16, 2016) – The second, eagerly-awaited book in Jemisin's The Broken Earth trilogy. The earth, always restless, has cracked open at last. Essun – a member of a class of humans with the power to control rocks and minerals (a power that makes ordinary humans hate and fear her) has braved the destruction of civilization, looking for her daughter, but what she's found instead is the man who has destroyed the world, her former companion and the father of one of her children. (I've been dying to find out what happens next since last year's Fifth Season.)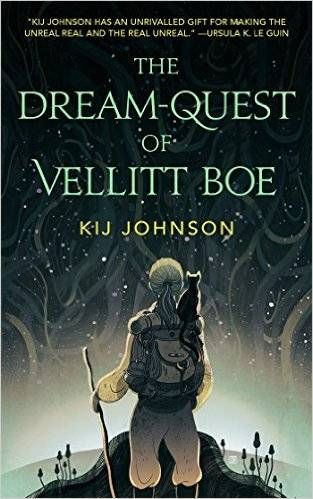 The Dream-Quest of Vellitt Boe by Kij Johnson (August 16, 2016) – Vellitt Boe is a middle-aged professor at a women's college in Ulthar, and one of very few women who live in the dreamworld. A traveler in her youth, she is forced back on the road when one of her students elopes with a man from the waking world. Vellitt needs to bring the girl home before terrible things happen to the women's college (which could lose its funding) or Ulthar (which could be razed by the gods). This re-imagining of H.P. Lovecraft's The Dream-Quest of Unknown Kadath gives women a voice (and a presence) in his dreamworld.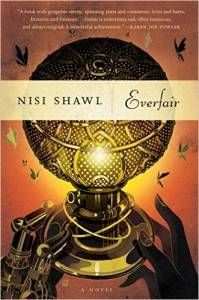 Everfair by Nisi Shawl (September 6, 2016) — I freely admit that I'm cheating here, because this book comes out at the start of September, but hey, summer's official end is September 21. I'm excited about this one. Everfair is an alternate history, a steampunk novel, and an exploration of what have come of Belgium's horrific colonization of the Congo if the native populations had possessed steam technology. According to the descriptions I've read, it's told from several points of view — African, European, East Asians, African Americans — and promises to be educational as it is fascinating.
Save