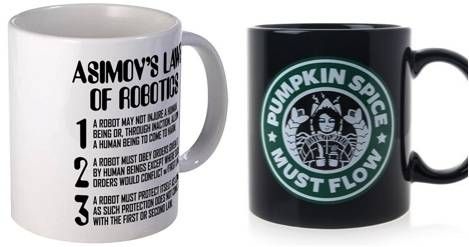 We've covered mugs for readers before, but sometimes you want a mug that's a little more specific to your genre.
If you love speculative fiction and hot beverages, these cups are for you.
These place names.
(source)
These very important laws.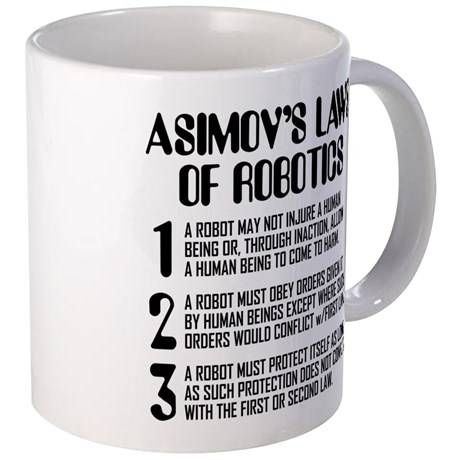 (source)
This Hunger Games quote.
(source)
You might need this mug if you read George R.R. Martin.
Speaking of which…
This mug is for elven adventurers.
For people who freak out when they lose their mugs.
This beautiful tentacle mug.
This mug has big, friendly letters on it.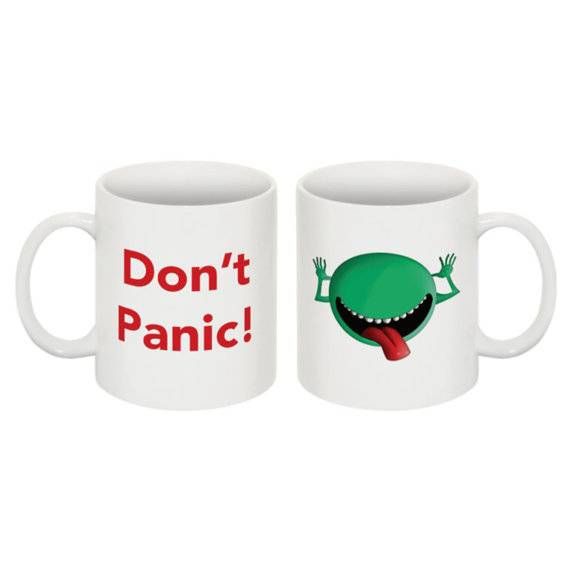 This statement about controversial coffee drinks.
(source)
This mug, telling your family and friends how you really feel about your favorite books.