Fiction
11 Of The Best Mexican Authors To Read Right Now
This content contains affiliate links. When you buy through these links, we may earn an affiliate commission.
Literature breaks down walls. And that's why reading across cultures has been even more important to me lately, and why I'm looking to celebrate the best Mexican authors I've enjoyed over the years and seek out new voices in Mexican literature I haven't yet read.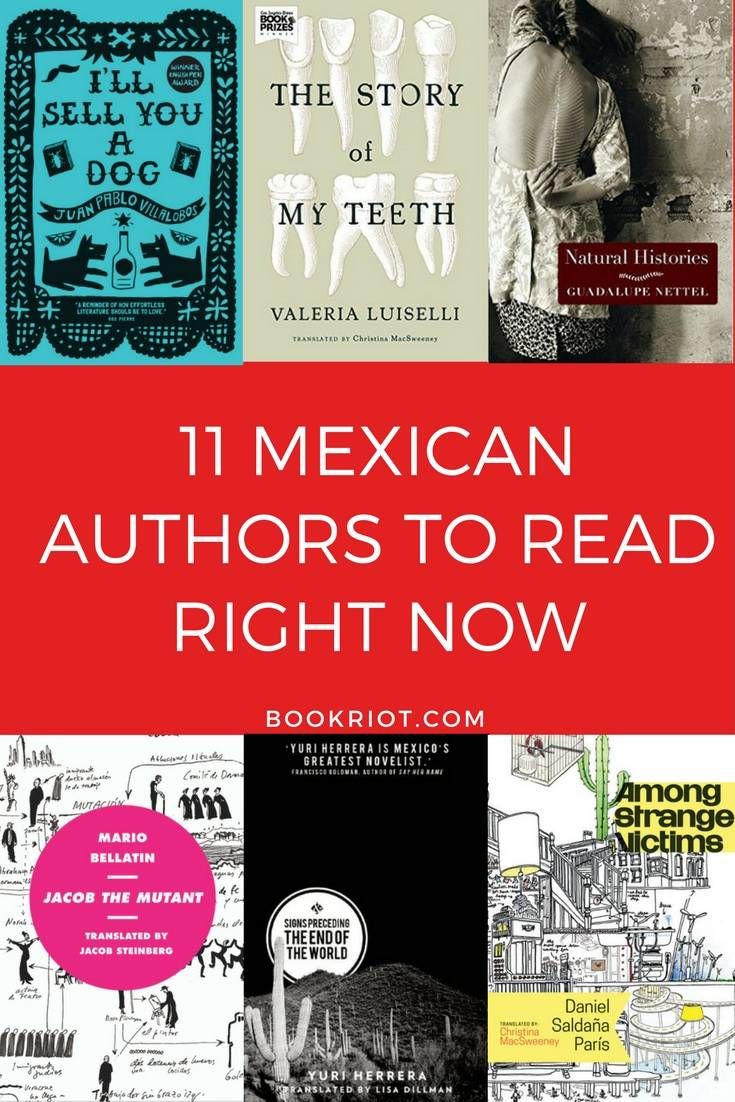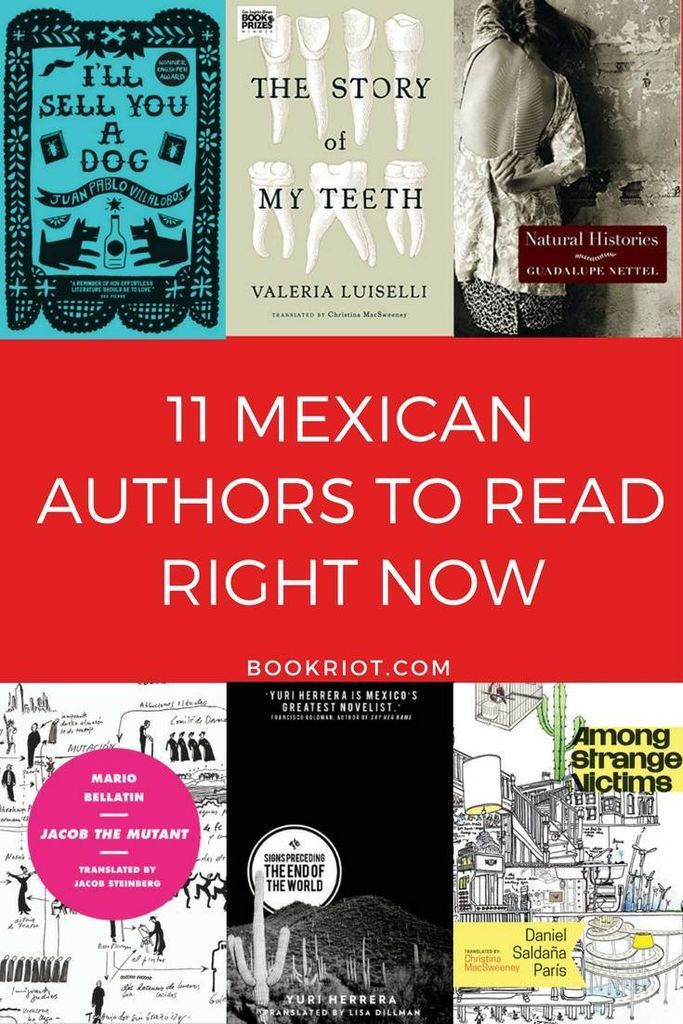 1. Carmen Boullosa
Fans of Gabriel Garcia Marquez and Isabel Allende looking for more coming-of-age stories with hints of magic should try Leaving Tabasco and the buildingsroman-slash-ghost story Before.
2. Ana Castillo
Though I read a lot of Chicana feminist writers in college, which is why I'm interested in reading the recent memoir of radical feminist Latina activist Ana Castillo. In Black Dove: Mamá, Mi'jo, and Me she explores her family history, rape, her son's incarceration, and her experiences as an activist.
3. Rosario Castellanos
A member of post-war literary movement in Mexico City, Castellanos was an influential women in Mexican literature in the 20th century. Check out her novel The Book of Lamentations, but it's also worth tracking down her poetry, especially if you're a fan of Sylvia Plath.
4. Laura Esquivel
While most well known for Like Water for Chocolate, I'd also recommend Esquivel's novel La Malinche, which tells the story of the Nahua woman who was played an important role in Spanish Conquest of the Aztecs, or her most recent novel, Pierced by the Sun, a novel of modern Mexican politics.
5. Guadalupe Nettel
Don't miss the short story collection Natural Histories, which explores human nature by looking at our relationship with pest or pets, or her novel The Body Where I Was Born, an exploration of the memories of a girl who grows up with an eye abnormality.
6. Mario Bellatin
If you're into experimental fiction, read Jacob the Mutant by Mario Bellatin. It's a novella in fragments that is written as if in a constant state of transformation that doesn't create a new fixed reality, but stitches together pieces of many.
7. Cristina Rivera Garza
An award-winning author of novels, short stories, nonfiction and poetry, Rivera-Garza's most well known work is No One Will See Me Cry, a historical novel set in 1920s Mexico.
8. Yuri Herrera
Many consider Herrera to be Mexico's greatest contemporary novelist, so don't miss these novels. Kingdom Con is out this summer, and is part surreal fable and part narco-lit romance. The Transmigration of Bodies is a noir-esque look at two feuding families set against the backdrop of violence in modern Mexico. His debut, Signs Preceding the End of the World, is a haunting quest novel about a Mexican girl who crosses the border to deliver a letter to her brother.
9. Daniel Saldaña París
Among Strange Victims is the existential novel of Mexico City—a sort of modern Notes from the Underground that explores the tedium of life, yet somehow manages to still be charming.
10. Juan Pablo Villalobos
Satirist and surrealist, Villalobos is one of the most prominent Mexican authors who creates oddball characters you can't help but cheer for despite their absurdity. Down the Rabbit Hole is a short novel told from the perspective of a drug lord's mischievous son. I'll Sell You a Dog is the story of an aspiring artist turned taco seller who now struggles to stave off boredom in a retirement home. Quesadillas tells the story of a family trying to survive the bizarre reality of political upheaval in a small Mexican village.
11. Valeria Luiselli
The Story of My Teeth is a comic memoir of an auctioneer steeped in philosophy and absurdity. Faces in the Crowd is a story told in flashbacks and fragments, both strange and elegant. Tell Me How it Ends: An Essay in 40 Questions, which comes out in March, is at the top of my to-read list. It's a collection of conversations with Latin American children facing deportation.
Do you have more Mexican authors to recommend? I'm on a real kick here, so I'd love any other suggestions.