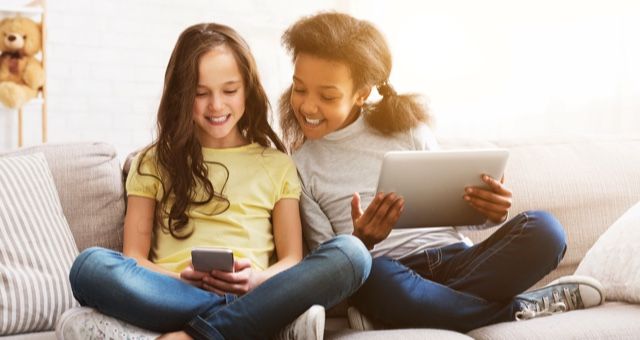 Children's
11 Inclusive Children's Books Written By Women of Color
This content contains affiliate links. When you buy through these links, we may earn an affiliate commission.
Want to support #ownvoices? How about female authors? Then I've got the children's books for you! These 11 middle grade and picture books highlight awesome yet underrepresented communities like Sikh, Indigenous, and Dominican. The first eight books below were published in 2019 and are available to purchase now. The last three you can preorder in anticipation of their 2020 releases!
Muslim Girls Rise by Saira Mir, illustrated by Aaliya Jaleel
I did not know a nonfiction children's book could be so exciting! It was heartwarming to see my niece read about Muslim women making positive change now. With contemporary Muslim sheroes like former Master Chef contestant Amanda Saab and Ms. Marvel co-creators Sana Amanat and G. Willow Wilson, Muslim kids can feel empowered and represented to follow their dreams and make a difference. For ages 6 and up.
The Proudest Blue by Ibtihaj Muhmmad and S.K. Ali, Illustrated by Hatem Aly
Already a New York Times Bestseller and Amazon #1 Bestseller, The Proudest Blue is a sweet story about Faizah, who worries about her older sister Asiya getting bullied for her Hijab. My niece (also Asiyah) usually pushes books away until bedtime or book reports, but she immediately grabbed this book and turned the pages.
Prolific author Hena Khan (she is featured in the upcoming Once Upon an Eid anthology) shares the adventures of four close Pakistani American sisters in Atlanta, Georgia, reminiscent of Little Women. There's a cute new neighbor Ali (Laurie), and the best news is—not a spoiler—Bisma (Beth) doesn't die in this version! This is the best middle grade book I've read in a long time.
It's an exciting time for 7-year-old Sofia: it's the first time she tries to fast and the first time her non-Muslim abuela hosts Eid breakfast for her family. This inclusive and interfaith book portrays the increasing diversity in the American Muslim community, especially among the Latinx community. (This book is special to me because my late grandma was Latinx and non-Muslim, and always welcomed me and my Muslim family in her home.)
Leila in Saffron by Rukhsanna Guidroz, illustrated by Dinara Mirtalipova
Like the scarves Leila and her Naani wear, this self-identity story wraps you up in a warm hug. A whimsical story with the most visually stunning cover and illustrations I've seen in a children's book. Try not to get too hungry reading about the delicious food they cook and eat at her Naani's house!
This book is timely because of the racist backlash Halle Bailey endured against the new Little Mermaid. Some of Tameika's classmates say she is "too brown" to play a princess. Will she listen to them or prove them wrong?
This Amazon #1 New Release in Children's Eastern Religions Books tells the story of cheerful Harpreet, who loves wearing colorful patkas (Sikh turbans). When a cross-country move threatens to steal his joy, Harpreet takes a moment before he dons color again.
Okay, technically I cheated because one of the co-authors is male. But this a mother-son author team! How cute is that? And they are both New York Times bestselling authors! The title took me back to my childhood, when I enjoyed crispy poppadom at the Bengali restaurant my dad co-owned. I loved reading that "C is for Chai" because that is how Indians and Pakistanis say tea! Be warned, this book will make you hungry, especially with "T is for Tandoor" and the mention of tandoori chicken. Yum.
Kanzi's family speaks Arabic, but apparently so do all the kids in her class! The teacher writes down words that come from Arabic, including coffee, sugar, lemon, and algebra. The class makes an adorable quilt like the beautiful one Kanzi's grandmother made in Egypt. Available for preorder!
We Are Water Protectors by Carole Lindstrom, Illustrated by Michaela Goade
This book shows kids they can do something about the U.S. government contaminating Indigenous-owned water sources with fracking. Based on an Indigenous legend of a black snake that harms water, Lindstrom shows the urgency and efficacy of protecting our most important resource. Preorder now.
Ortega is a Dominican American author who motivates fellow authors on Twitter (she started #FinishUrBookFall). Her debut middle grade novel Ghost Squad is about "brown kids, sad witches, happy ghosts and fat cats." It's the Ghostbusters meets Jane the Virgin mashup we didn't know we needed. Preorder now!