11 Divine Book And Tea Pairings: List List #333
Sponsored by Libby, the one-tap reading app from your library and OverDrive.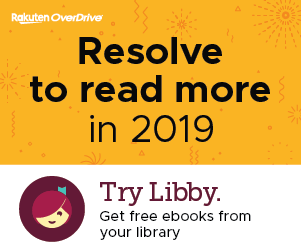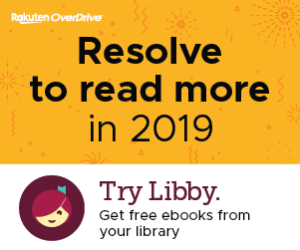 Meet Libby. The award-winning reading app that makes sure you always have something to read. It's like having your entire library right in your pocket. Download the app today and get instant access to thousands of ebooks and audiobooks for free thanks to your public library and OverDrive.
---
at Vulture, 10 Books Just Added to the Public Domain That Are Worth Reading
at Time, 11 New Books to Read This January
at IGN, 19 Most Anticipated Comics of 2019
at Bustle, 11 Books To Read After You Watch "On The Basis Of Sex"
at Good Housekeeping, All The Best New Cookbooks In 2019
at Parade, 6 Books That Teach Gratitude to Kids From Preschool to Middle School
at Syfy, 8 Sci-Fi And Fantasy Books To Help You Through The January Chill
at Off the Shelf, Steeped to Perfection: 11 Divine Book and Tea Pairings
at Cosmopolitan UK, 16 Differences Between Netflix's You And The Novel
at the A.V. Club, The 15 Most Anticipated Books Of 2019
at Essence, 11 Books Written By Black Authors We Can't Wait To Read In 2019
at Buzzfeed, 18 TV And Movie Adaptations That Are Hitting Screens In 2019