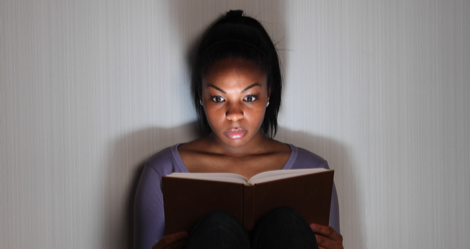 11 Creepy Lines From Horror Books That Are Honestly Terrifying: List List #306
The List List is sponsored by Automated Books, publisher of Divining Another Dream and creator of Google Play App Multiplicity.
Nine-year-old Laiza Wendel can't remember anything because her memory consists only of events in her future. But for her, the future suddenly begins to look… short. She believes it means she will die soon, but she can't see how. Her teacher and friends want to help her overcome her new and unusual fear of getting hurt, but Laiza knows that they can't help unless she shares the secret about how she sees. Will she be able to determine what's wrong before her world falls apart?
Now available in paperback for $12.00.
---
at Paste, The 30 Best Dystopian Novels of All Time
at Bustle, 11 Creepy Lines From Horror Books That Are Honestly Terrifying
at Radio Milwaukee, 10 Books About Music That You Should Read This Summer
at Harper's Bazaar, 16 Steamy New Books to Kick-Start Your Summer
at Off the Shelf, 5 Books You Can Read in One Sitting
at Vogue, 13 Books to Thrill, Entertain, and Sustain You This Summer
at Unbound Worlds, 12 Geek-Adjacent Books for Fans of Fandom
at Entertainment Weekly, 7 Inclusive Novels That Will Make You Think
at Signature, 8 Best Audiobooks Narrated by A Full Cast
at The Guardian, Top 10 Books to Help You Survive the Digital Age
at Electric Lit, 12 Books for Sports Fanatics
at Bustle (yes, again), 9 Newsletters About Books That Every Reader Will Look Forward to Seeing In Their Inbox because they give a shout out to Book Riot!