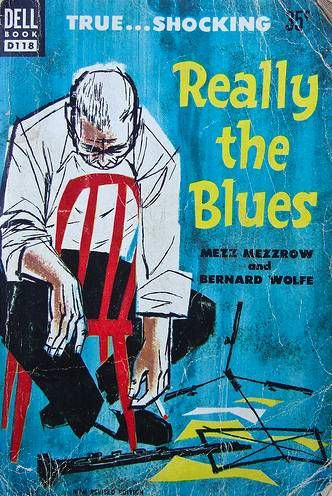 We here at Panels are taking some much needed time off; in the meantime, we're revisiting some favorite old posts from the last 6 months! We'll see you back on July 11 with all new posts for your enjoyment.
This post originally ran on February 11, 2016.
_______________
I, like many people on the internet, lost my mind when I saw Beyoncé's music video for her new track Formation. If you want to understand the implications of this song, and its accompanying music video, check out Joelle Monique's post over at Black Girl Nerds.
Once you've watched the video a million times, and are overwhelmed with the need to read some comics, check out this list that I've compiled with the help of Joelle's post!
Formation is peak black girl magic and these next few comics are definitely chalk full of it. Moon Girl and Devil Dinosaur is about a genius preteen by the name of Lunella Lafayette who wants to solve the world's problems, and gets a bit lost in her inventions. She's teamed up with a red-scaled dinosaur (Devil Dinosaur) who's traveled to our time from the prehistoric age. She's a nerdy outsider that many young kids can connect with.
Princeless
Written by Jeremy Whitley and art by M Goodwin et al
Princeless is about Adrienne Ashe who hates everything associated with the princess tropes. On her sixteenth birthday, her parents lock her in a tower guarded by a dragon to be rescued by a charming prince but Adrienne decides to save herself. It's an empowering series for girls but it also makes topics like taking care of Adrienne's curls accessible to little black girls. It's not the first time Jeremy Whitley has made normalizing black hair a staple in his work (check out his Misty Knight/Danny Rand story in Secret Wars: Secret Love #1 drawn by Gurihiru). A great read for your little princess.
Princess Love Pon
By Shauna J. Grant
It's a webcomic about a high school senior named Lia Sagamore who's chosen to be a magical girl to fight against the Dark Queen. What's different about this comic to the ones I've read is that Lia's a fan of magical girls so when she's given the chance to be one, she doesn't freak out like others have, and embraces it wholeheartedly. She's into gaming, music, comics, and cartoons but she's also struggling with what she's meant to do with her life and becoming a magical girl helps address that. It's a very cute comic!
Agents of the Realm
By Mildred Louis
I loooooove this webcomic. Another magical girl comic but it has our hero, Norah, and her friends in college instead of high school. They are chosen, and tasked in protecting their world as well as an alternate sister dimension from sinister forces. It's a great read for the older girl in your life since it delves into the post-secondary experience, and how people handle it differently. I saw a lot of myself of Norah when I was in my first year of university, and I think many girls could relate to any of the characters featured in it.
Niobe: She Is Life
Written by Sebastian A. Jones, and Amandla Stenberg, art by Ashley A. Woods, and layouts by Darrell May
I got to talk to Sebatian A. Jones about Niobe: She Is Life at NYCC last year and picked up the first issue with the convention exclusive cover (I also got to meet Amandla Stenberg and Ashley A. Woods to get my comic signed. Woods complimented my blouse so that was AWESOME). The series is about Niobe Ayutami who is an orphan teen elf destined to save the world. It's fantasy comic and Jones described Niobe as a the Luke Skywalker in her universe. If Amandla Stenberg who is one of the smartest people out there isn't a big enough incentive to pick this up, then maybe the first time in history a comic with a black female lead that's written and drawn by black women being distributed nationally should. That's pretty cool…or you know, you liked the premise. That works too.
Storm
Written by Greg Pak and art by Victor Ibanez et al
Ororo Munroe is one of the most popular members of the X-Men, and her latest solo series is a testament to that as her fans rejoiced to the news using the #WhyILoveStorm hashtag on Twitter. Even though her series got cancelled, we did get two volumes worth of her story where she explores the many identities she's carried in the past – Thief, Goddess, Queen, and Headmistress – while the past decides to pay her a visit. It's hard to imagine a list like this and not feature Storm. With the new X-Men movie coming up with a younger Ororo, why not pick this up to temporarily temper your excitement?
Formation didn't just celebrate the black girl, and woman but it also touched on other issues as well. The video is set in New Orleans, and there's a scene where Beyonce is sitting on a police cruiser in the middle of a flooded area. When we think of New Orleans, we remember Hurricane Katrina and Don Brown's Drowned City: Hurricane Katrina and New Orleans is a great comic to pick up if it's something you wanted to read up on. For the comments on race, and police brutality in Formation, check out the new Black Panther solo series that's starting in April 2016. It's written by Ta-Nehisi Coates who has discussed race a lot in his works and has said he plans to bring that into the series as well. We Are Robin from DC Comics is also a great read that features a diverse group of teens led by Duke who fight crime to keep Gotham City safe. Overall, it's a fantastic comic but I'm personally a fan of Khary Randolph's pencils (one of the artists on the book) that adds a level of urban flavour to it. For the visual references in the video of the New Orleans LGBTQ community (and the interludes in the song), you can check out Virgil by Steve Orlando about a gay Jamaican cop who sets off on a mission to rescue his boyfriend.
Lastly, maybe you really liked Beyonce's Super Bowl performance, and immediately wanted to fan cast her as Black Canary. Don't worry! We got you covered with Brenden Fletcher, and Annie Wu's Black Canary which features Dinah Lance as the lead singer of a band who also kicks butts, and takes names.
I hope you like this list, and continue to slay your day!