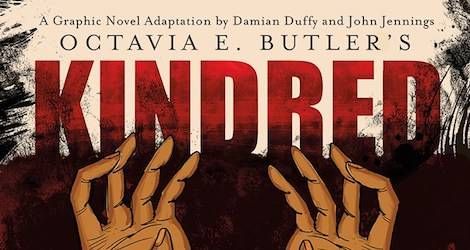 This content contains affiliate links. When you buy through these links, we may earn an affiliate commission.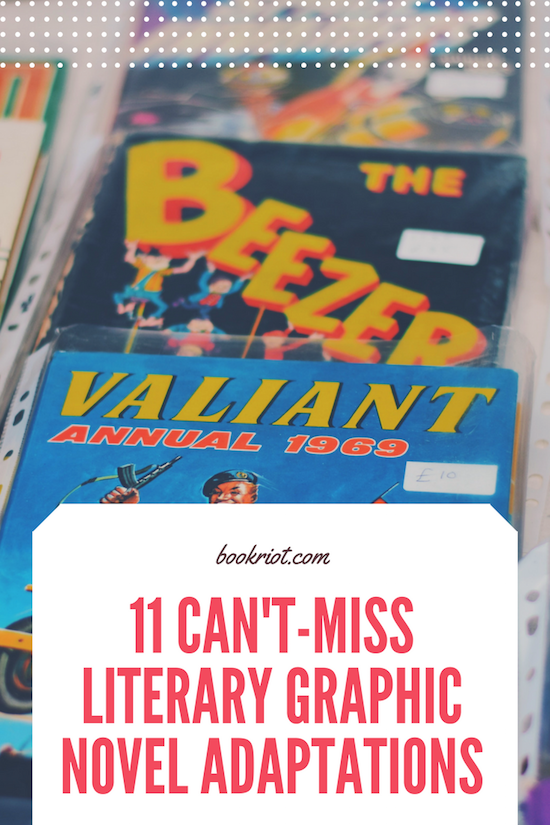 My appreciation for the graphic novel form has been slowly building since the first one that found its way into my hands. Stuck Rubber Baby was assigned reading for a class in graduate school. I had never really been exposed to comics, so I didn't know what to expect.
What I found was that the graphic novel form is both extremely accessible to a wide variety of readers and incredibly insightful. The artwork helped me to understand the emotional elements of the story that I may have otherwise missed. It was a revelation.
Now, as a teacher, I have seen how graphic novels can allow my students to engage with a text in a way that they would not have if I had just handed them pages of text and asked them to read. I now keep a close watch out for graphic novel adaptations of books that we might read in school, something I can use as a supplement or an introduction.
There are many, many graphic adaptations of the classics, especially Shakespeare and Dickens. But there are an increasing number of contemporary works that are being adapted, too. While not all of these books are on my reading list, they are pretty amazing.
Available Now:
Kindred by Damian Duffy, John Jennings, and Octavia E. Butler
Adapted by celebrated academics and comics artists Damian Duffy and John Jennings, this graphic novel powerfully renders Butler's mysterious and moving story, which spans racial and gender divides in the antebellum South through the 20th century. Butler's most celebrated, critically acclaimed work tells the story of Dana, a young black woman who is suddenly and inexplicably transported from her home in 1970s California to the pre–Civil War South. As she time-travels between worlds, one in which she is a free woman and one where she is part of her own complicated familial history on a southern plantation, she becomes frighteningly entangled in the lives of Rufus, a conflicted white slaveholder and one of Dana's own ancestors, and the many people who are enslaved by him.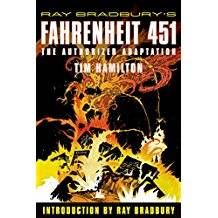 Fahrenheit 451 by Tim Hamilton and Ray Bradbury
In 1953, Ray Bradbury envisioned one of the world's most unforgettable dystopian futures, and in Ray Bradbury's Fahrenheit 451, the artist Tim Hamilton translates this frightening modern masterpiece into a gorgeously imagined graphic novel. As could only occur with Bradbury's full cooperation in this authorized adaptation, Hamilton has created a striking work of art that uniquely captures Montag's awakening to the evil of government-controlled thought and the inestimable value of philosophy, theology, and literature.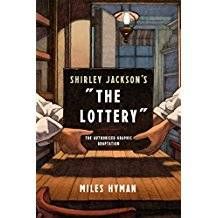 Shirley Jackson's The Lottery by Miles Hyman
Shirley Jackson's short story "The Lottery" continues to thrill and unsettle readers nearly seven decades after it was first published. By turns puzzling and harrowing, "The Lottery" raises troubling questions about conformity, tradition, and the ritualized violence that may haunt even the most bucolic, peaceful village.
This graphic adaptation by Jackson's grandson Miles Hyman allows readers to experience "The Lottery" as never before, or to discover it anew. He has crafted an eerie vision of the hamlet where the tale unfolds and the unforgettable ritual its inhabitants set into motion. Hyman's full-color, meticulously detailed panels create a noirish atmosphere that adds a new dimension of dread to the original story.
A Wrinkle in Time by Hope Larson and Madeline L'Engle
The world already knows Meg and Charles Wallace Murry, Calvin O'Keefe, and the three Mrs―Who, Whatsit, and Which―the memorable and wonderful characters who fight off a dark force and save our universe in the Newbery Award–winning classic A Wrinkle in Time. But in 50 years of publication, the book has never been illustrated. Now, Hope Larson takes the classic story to a new level with her vividly imagined interpretations of tessering and favorite characters, like the Happy Medium and Aunt Beast. Perfect for delighting old fans and winning over new ones, this graphic novel adaptation is a must-read.
The Alchemist by Paulo Coelho and Daniel Sampere
The Alchemist by Paulo Coelho continues to change the lives of its readers forever. With more than two million copies sold around the world, The Alchemist has established itself as a modern classic, universally admired. Coelho's masterpiece tells the magical story of Santiago, an Andalusian shepherd boy who yearns to travel in search of a worldly treasure as extravagant as any ever found. The story of the treasures Santiago finds along the way teaches us, as only a few stories can, about the essential wisdom of listening to our hearts, learning to read the omens strewn along life's path, and, above all, following our dreams.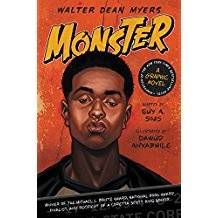 Monster by Guy A. Sims, Dawud Anyabwile, and Walter Dean Myers
Monster is a multi-award-winning, provocative coming-of-age story about Steve Harmon, a teenager awaiting trial for a murder and robbery. As Steve acclimates to juvenile detention and goes to trial, he envisions the ordeal as a movie. Monster was the first-ever Michael L. Printz Award recipient, an ALA Best Book, a Coretta Scott King Honor selection, and a National Book Award finalist. Now Monster has been adapted into a graphic novel by Guy Sims, with stunning black-and-white art from Dawud Anyabwile, Guy's brother.
The Graphic Canon (3 Volumes) edited by Russ Kick
The Graphic Canon is a gorgeous, one-of-a-kind trilogy that brings classic literatures of the world together with legendary graphic artists and illustrators. There are more than 130 illustrators represented and 190 literary works over three volumes—many newly commissioned, some hard to find—reinterpreted here for readers and collectors of all ages.
Pre-Order:
The Good Earth (July 4, 2017) by Nick Bertozzi and Pearl S. Buck
Pearl Buck's 1931 Pulitzer Prize–winning classic about the rise and fall of Chinese villagers before World War I comes to life in this evocative graphic novel by New York Times bestselling author Nick Bertozzi. In The Good Earth, Pearl S. Buck paints an indelible portrait of China in the 1920s, when the last emperor reigned and the vast political and social upheavals of the twentieth century were but distant rumblings. This moving story of the honest farmer Wang Lung and his selfless wife O-Lan is must reading to fully appreciate the sweeping changes that have occurred in the lives of the Chinese people during the last century. Though more than eighty years have passed since this remarkable novel won the Pulitzer Prize, it has retained its popularity and become one of the great modern classics in American literature.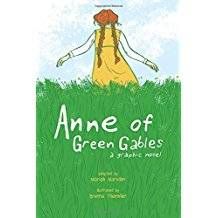 Anne of Green Gables (October 24, 2017) by Mariah Marsden, Brenna Thummler, and L.M. Montgomery
When Matthew and Marilla Cuthbert decide to adopt an orphan who can help manage their family farm, they have no idea what delightful trouble awaits them. With flame-red hair and an unstoppable imagination, 11-year-old Anne Shirley takes Green Gables by storm. Anne's misadventures bring a little romance to the lives of everyone she meets: her bosom friend, Diana Barry; the town gossip, Mrs. Lynde; and that infuriating tease, Gilbert Blythe. From triumphs and thrills to the depths of despair, Anne turns each everyday moment into something extraordinary.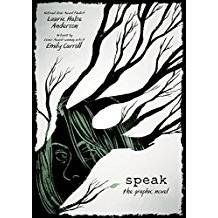 Speak (February 6, 2018) by Laurie Halse Anderson and Emily Carroll
"Speak up for yourself-we want to know what you have to say." From the first moment of her freshman year at Merryweather High, Melinda knows this is a big fat lie, part of the nonsense of high school. She is friendless―an outcast―because she busted an end-of-summer party by calling the cops, so now nobody will talk to her, let alone listen to her. Through her work on an art project, she is finally able to face what really happened that night: She was raped by an upperclassman, a guy who still attends Merryweather and is still a threat to her. With powerful illustrations by Emily Carroll Speak: The Graphic Novel comes alive for new audiences and fans of the classic novel.
On the Horizon:
Recently, it was announced that Margaret Atwood's novel The Handmaid's Tale will be adapted into both a radio play and a graphic novel. This follows the success of the TV series that is just about to wrap up on Hulu. Atwood has been working with artist Renee Nault. While no publication date is set, and it's not up anywhere for pre-order just yet, Nault did post this preview on her website.
Note: All book descriptions are taken from Amazon or the publisher's website.