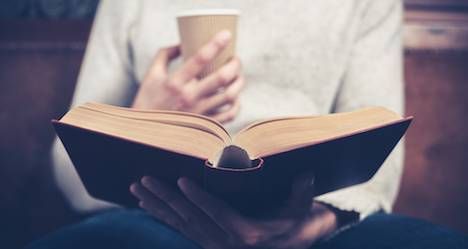 Lists
11 Books to Help Us Make it Through a Trump Presidency
This content contains affiliate links. When you buy through these links, we may earn an affiliate commission.
This is a guest post from Erin Burba. When Erin was ten, she was grounded for trying to read while riding her bike. She is a lifelong bibliophile who embarks upon obsessive reading binges on subjects ranging from polygamous cults to Helen Keller. When not working or reading, she can be found hiking, watching Jeopardy!, and searching for the perfect fruit snack. She lives in Denver, CO with her husband and son. Follow her on Twitter @erinkseals.
---
The last week has been tough. Like millions of Americans, I have been grappling with intense fear and anxiety as the prospect of four years of leadership under a racist, xenophobic, anti-feminist demagogue has become a reality. We have spent the last several days responding in many different ways. As election results came streaming in, Canada's immigration website crashed. Over the past week, women across the country have made appointments for IUDs. Thousands of people have marched in dozens of cities to protest against Trump's hateful rhetoric. As a new mom, I struggle under the enormous weight of responsibility now that I will raise my children in a country that knowingly elected a man who has bragged about sexual assault.
As the shock begins to lift, many of us are starting to ask ourselves what we can do so as not to feel powerless in the face of despair. There are many important ways we can fight back, including: volunteering, community engagement, and donating to nonprofit organizations that work with women, Muslims, people of color, immigrants, LGBTQIA folks, and anyone else who will likely be disenfranchised by a Trump presidency.
Here are 11 books that will complement acts of solidarity and activism. Now is the time to break the election-cycle narrative. Tuesday night, we saw that our nation is more deeply divided than many of us had realized. Empathy and curiosity will be integral as we determine what comes next. Read these books to understand what happened, who is impacted, and what we can do to inspire change.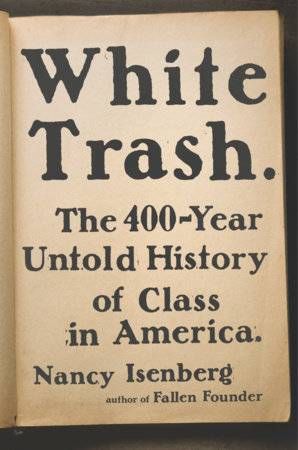 White Trash: The 400-Year Untold History of Class in America by Nancy Isenberg
What It's About
A large part of Trump's success on election day came as a result of tapping into white working class workers' beliefs that he can create jobs and increase their socioeconomic standing. Isenberg's social history of class in America challenges our nation's myth that hard work and grit is rewarded by social mobility. Isenberg discusses America's history of disparaging and mocking poor whites, from the country's founding through the rise in popularity of shows such as Honey Boo Boo.
Why You Should Read It
To provide context to many of the concerns faced by people with whom Trump's message resonated.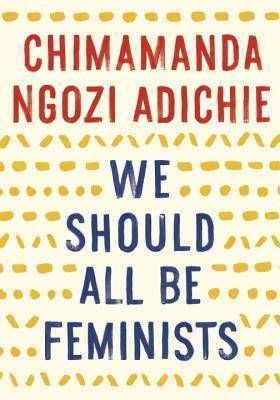 We Should All Be Feminists by Chimamanda Ngozi Adichie
What It's About
Adichie's essay, based on her Tedx talk of the same name, explores feminism in a simple and conversational manner. She describes the chauvinism she has experienced and provides straightforward anecdotes of sexism to which many of us can identify.
Why You Should Read it
For countless women, Trump's victory is a harsh reminder of how often our experiences with sexism and societal inequality are brushed aside or met with disbelief. This book reminds us that we're not alone.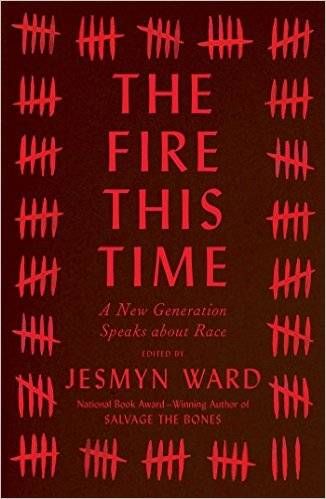 The Fire This Time: A New Generation Speaks about Race by Jesmyn Ward
What It's About
About a year after Trayvon Martin's death, National Book Award-winning author Jesmyn Ward found comfort in a copy of James Baldwin's 1963 essay collection A Fire Next Time. Ward then decided to invite writers to craft projects as an homage to Baldwin's collection and as a modern-day reflection on race. The resulting anthology is a compilation of essays, poems, and stories examining black life in America today.
Why You Should Read It
In Ward's words, this book is a message that: "You matter. I love you. Please don't forget this."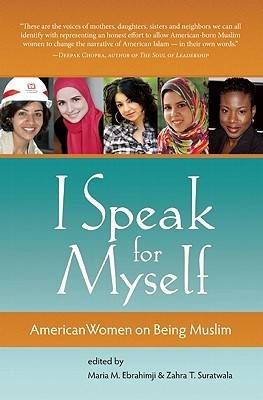 I Speak For Myself: American Women on Being Muslim by Maria M. Ebrahimji and Zahra T Suratwala
What It's About
One of the fundamental truths that Trump tends to ignore is that no demographic group is a monolith. I Speak For Myself, a compilation of essays edited by Maria Ebrahimji and Zahra Suratwala, showcases stories that celebrate the incredible diversity among Muslim-American women. The essays tackle a variety of topics and the writers hail from different backgrounds, professions, nationalities, and value systems.
Why You Should Read It
To celebrate individuality and the complexity that exists within self-identity.
Just Like Us: The True Story of Four Mexican American Girls Coming of Age in America by Helen Thorpe
What It's About
In the same speech in which Trump announced his candidacy, he also used distorted and hateful language to describe Mexican immigrants. He continued to stereotype and make outrageous accusations throughout his campaign. Helen Thorpe's Just Like Us profiles four high-achieving Denver high school students from Mexico– two who are in the country legally and two who are not. This story follows the four girls through the end of high school and into college. Thorpe highlights the challenges two of the girls face as a result of immigration laws.
Why You Should Read It
After an election cycle filled with gross misrepresentations and fear-mongering, it is important to remember the humanity we share.
Sex Object: A Memoir by Jessica Valenti
What It's About
One of the defining moments of the election cycle was the release of Access Hollywood tapes in which Donald Trump can be heard saying, among other lewd comments, "Grab her by the p*ssy". The subsequent dismissal of those comments by Trump's campaign as "locker room talk" was nearly as sickening as the initial statement. Jessica Valenti's memoir Sex Object explores the question posed in her book's introduction: "Who would I be if I didn't live in a world that hates women?". Her book begins with a description of the subway flashers Valenti routinely encountered as a young girl and ends with a list of some of the things trolls have written to her online. In between, Valenti examines her life and relationships through the lens of constant misogyny.
Why You Should Read It
Before we can effect change, we have to recognize what it is, exactly, we're trying to change. We must envision a world without micro and macro aggressions while staying firmly rooted in reality.
The True American: Murder and Mercy in Texas by Anand Giridharadas
What It's About
On September 21, 2001, Raisuddin Bhuiyan was working at a Dallas gas station when he was shot in the face by Mark Stroman. Stroman, who falsely claimed that he had lost a sister in the World Trade Center attack, erroneously believed there was a connection between people working at gas stations in his area and terrorists. In total, Stroman shot three food mart attendants. The other two died.
The story follows Bhuiyan as he forgives his attacker and fights to have Stroman saved from execution. It delves deeply into the lives of both men, showing their humanity and the circumstances that helped shape them.
Why You Should Read It
This book serves as a reflection of what can happen when we begin to vilify those we consider to be "other". It is also a meditation on the extraordinary power of forgiveness.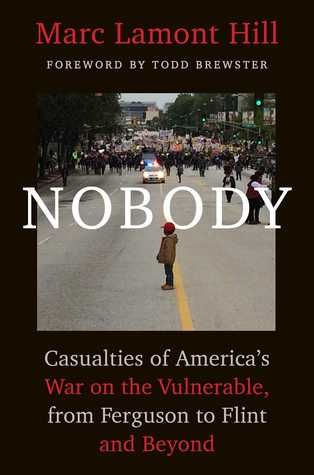 Nobody: Casualties of America's War on the Vulnerable, From Ferguson to Flint and Beyond by Marc Lamont Hill
What It's About
Hill's powerful examination of race and class in America addresses the people he posits are considered "Nobody" within contemporary America: People of color who are often treated by society as exploitable and disposable, who are consistently exposed to systemic injustices, and who are intentionally denied access to fundamental rights and freedom. Hill thoroughly recounts the tragic events leading up to the deaths of Michael Brown, Freddie Gray, Sandra Bland, and many other black and brown people who have died unnecessarily. He considers the policies, political corruption, and misjudgment that led to the water crisis in Flint, Michigan.
Why You Should Read It
This is a must-read for anyone who wants to better understand the race and class issues facing millions of Americans today.
Bettyville: A Memoir by George Hodgman
What It's About
George Hodgman leaves Manhattan for his hometown of Paris, Missouri to care for his aging mother. Betty is a witty and strong-willed woman who has never accepted the fact that her son is gay. As George tries to convince his mother to move into assisted living, he also confronts a town that is his past, but is not reflective of his current world. Hodgman's memoir is told with humor and empathy.
Why You Should Read It
It often seems as though there is a wide political and cultural chasm between the Midwest and the coasts. Hodgman tells a nuanced story of two people who transcend this divide in order to truly know and love one another.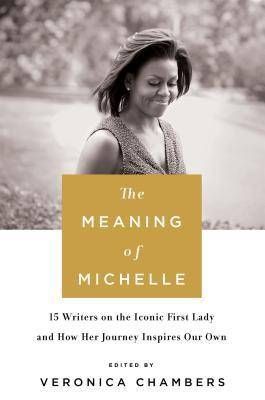 The Meaning of Michelle: 16 Writers on the Iconic First Lady and How Her Journey Inspires Their Own by Veronica Chambers
What It's About
Over the last 8 years, Michelle has been a role model for the entire country with her intellect, humor, and down-to-earth demeanor. Her powerful speech at the Democratic National Convention captivated millions and demonstrated many of the reasons we will miss having her in the White House. In The Meaning of Michelle, 16 writers (including Roxane Gay and Phillipa Soo) explore what the First Lady means to them.
Why You Should Read It
Because Michelle Obama. Read this when you want to feel inspired.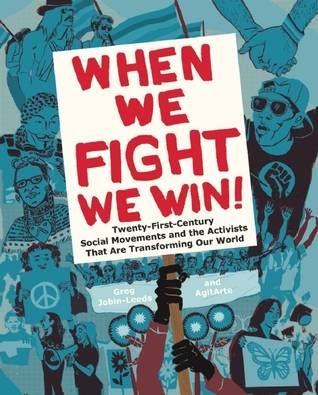 When We Fight, We Win: Twenty-First-Century Social Movements and the Activists That Are Transforming Our World by Greg Jobin-Leeds, Dey Hernandez-Vazquez, and Jose Jorge Diaz
What It's About
This book highlights some of the remarkable movements that have inspired social change over the last several years. Jobin-Leeds explores #BlackLivesMatter, End the New Jim Crow, and Occupy Wall Street, as well as movements supporting same-sex marriage and the DREAM Act. He speaks with activists and artists involved in these moments to capture stories, tactics, and philosophies that have helped to make these movements a success. These conversations are recorded side by side with powerful pictures and graphics.
Why You Should Read It
Many people are asking themselves how they can implement social change in the face of a Trump administration. This book provides suggestions from diverse voices and serves as a reminder that we can make a difference.