Lists
11 Books About Military Service and War in Honor of Veterans Day
This content contains affiliate links. When you buy through these links, we may earn an affiliate commission.
On November 11th, we celebrate the day in 1918 when World War I officially ended at the 11th hour on the 11th day of the 11th month. We all know freedom is never free. It is brought to us by those who answer the call of service and duty to their country, so this day is all about honoring the men and women who have served. At Book Riot, we are celebrating with a literary view of Veterans Day and more books about military service that reflect the true cost of war.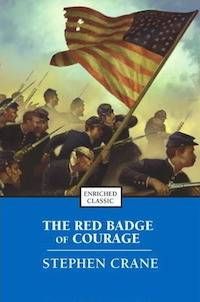 During the American Civil War, Henry Fleming, an 18-year-old private in the Union Army, wants a "red badge of courage" to alleviate his guilt and shame after fleeing the battlefield and abandoning his battalion. After wandering in the woods, he returns to his regiment to become one of its best fighters. In the final battle, Henry is the flag bearer and finally proves his courage.
This book tells the stories of hundreds of women who disguised themselves as men to fight in the American Civil War. It explores their reasons for enlisting, their combat experiences, and the way they were seen by their fellow soldiers and the American public.
The first book in the Regeneration Trilogy combines real-life characters and events with fictional ones and explores the psychological effects of World War I through a decorated English officer sent to a military hospital after publicly declaring he will no longer fight in the war.
The story is fictional but uses the construction of the Burma Railway as its historical setting. The novel tells the plight of World War II British prisoners of war forced by the Imperial Japanese Army to build a bridge known as the "Death Railway" because of the large number of people who died during its construction.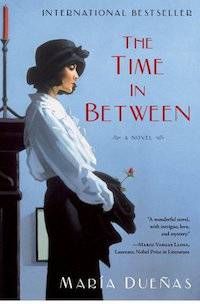 When abandoned and left penniless in Morocco by her lover, Sira Quiroga creates a new identity by becoming the most sought-after couture designer for the socialite wives of German Nazi officers. Soon after, she becomes a spy for the Allies and passes information to the British Secret Service through codes stitched into the hems of her dresses.
Catch-22 by Joseph Heller
A satirical novel set in World War II that follows the life of Captain John Yossarian, a member of the U.S. Army Air Forces. Yossarian tries to keep his sanity while fulfilling his service requirements, so he can return home. However, his Colonel is making it harder by increasing the number of required missions, and any attempts to excuse oneself from missions is blocked by the bureaucratic rule known as Catch-22.
On June 8, 1972, 9-year-old Kim Phuc was photographed running from her South Vietnam village severely burned by napalm. This image was seen around the world and helped turn public opinion against the Vietnam War. This book tells the story of how the picture was captured and what happened to the Kim Phuc. It is one of the rare books about the Vietnam War told from the Vietnamese point of view.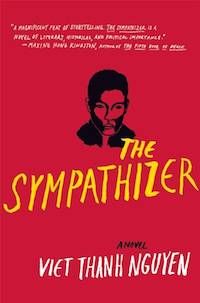 This novel was published 40 years after the Fall of Saigon, which is how the book begins. A half-French, half-Vietnamese army captain arranges to come to America after the Fall of Saigon. While building a new life in Los Angeles with other Vietnamese refugees, he secretly reports back to his communist superiors in North Vietnam.
Privates Murphy and Bartle are in a battle for their lives as their platoon launches a bloody battle to take over the city of Al Tafar, Iraq. They have been bound together since basic training when Bartle was ordered to watch over Murphy. Now, they have been dropped into a war for which neither is prepared, but the two soldiers do everything to protect each other from the physical fatigue and mental stress that come from being in constant danger.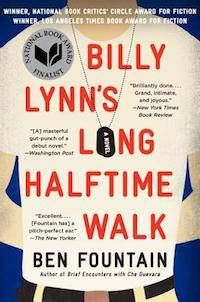 In this satirical novel about the disconnect between the war at home and the war abroad, a group of Iraq veterans are sent on a victory tour after their engagement in an intense firefight is caught on camera. The story focuses on Specialist Billy Lynn as he struggles to reconnect with his family.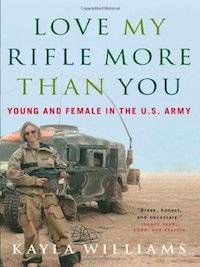 Kayla Williams shares the gamut of her experiences in Iraq, from caring for a wounded civilian to pointing a gun at a child. Her story includes themes common in most soldier memoirs like life in the barracks and moral injury from war, but also includes unique female experiences like dealing with sexual harassment.
What are your favorite books about military service and war?