Audiobooks
11 Audiobooks to Help You Lose Your Audio Virginity
The Audiophiles is a regular column in which contributors Rachel S. and Cassandra chat about the latest and greatest audiobooks on their radars.
RSH: Cassandra, now that our dirty little audiobook secret is getting out (i.e. we like audiobooks), audio-curious readers have been coming out of the woodwork in droves. Do you know what that means?
CN: I need to have more membership cards printed! Or, maybe, that we should take some time to tell them about the very best books to get started with. We've already dished on our first times. It only makes sense that we help to make their first times as memorable as possible.
RSH: Ding! Cue Marvin Gaye's "Let's Get It On." For the brainy set, I can't think of a better way to pop your audiobook cherry than with Sarah Vowell, so Assassination Vacation is my first pick. I go weak in the knees for non-fiction, humor, and first-person narrative, making Sarah a triple threat and me the cheapest audiobook date ever. You have to love that Assassination Vacation is about her own road-trip-cum-pilgrimage of presidential assassinations, interspersed with smart-alecky anecdotes about a) the free-love, cultish origins of the Oneida silverware company, and b) Stephen Sondheim's Assassins musical with its heart-wrenching ballads about the woes of being a presidential murderer. Assassination Vacation is just such a great story, which is the key to a great audiobook, and Sarah's awesome deadpan voice skyrockets her wry, witty writing to the next level. Oh, and did I mention that the audio features cameos by Conan O'Brien, Stephen King, Dave Eggers, Catherine Keener, Jon Stewart, Daniel Handler, and David Rakoff? Mmmhmm. Yeah.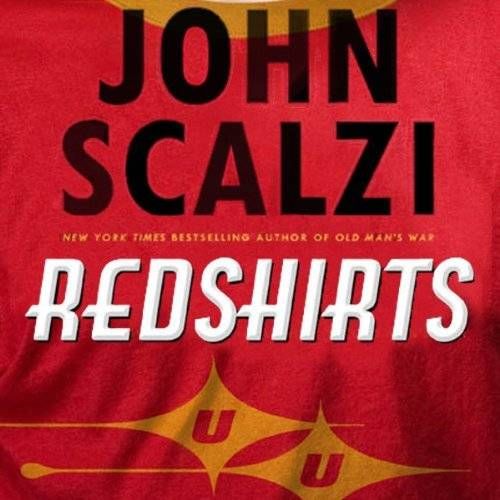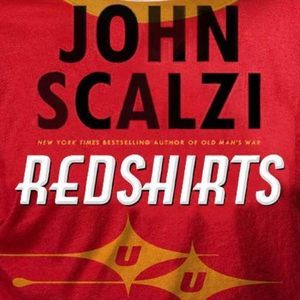 CN: I just cannot do nonfiction, in print or in audio. No matter how fascinating it is. Just. Can't. Do. It. I think an excellent place to start in the world of fiction is with a good mystery or fantasy. They tend to be on the shorter side, and they don't require the same intense level of concentration necessary for something like, say, BLEAK HOUSE. A great beginner's book would be John Scalzi's Red Shirts. It's short, hilarious, and narrated by the amazing Wil Wheaton. It's a riff on the Star Trek universe, where the poor extra in the red shirt is always the one that doesn't survive the away mission. Except, this time, those extras have figured it out and will do anything to survive. Or there's Neil Gaiman's The Graveyard Book, which is very sweet, somewhat scary, and narrated by the author himself (it's not a secret that I am a HUGE Gaimanite). It was inspired by Kipling's classic The Jungle Book, except that the boy lives in a graveyard and is raised by ghosts.
What's your pick for a short, sweet, and satisfying fictional listen?
RSH: Haha, I'll go on a date with fiction if you give nonfiction another chance! Deal? My fiction choice for the audiobook virgin goes to Naked by David Sedaris. Because, let's be real, David would be the first to admit that at least half of his stories are totally made up, and I love him for it. When first trying out audio, I say go for the greatest hits, and on this front Naked delivers. Who doesn't like America's most beloved comic essayist? Naked is packed with snarky stories about David's martini swilling mother, awkward trips to nude beaches, and the sting of first adolescent love, all narrated in his distinctively NPRish voice. I especially love this on audio because his sister Amy performs all the female roles: crabby elementary school teachers, Greek grandmothers, suburban housewives, you name it. Even though you might find Naked on the nonfiction shelves at your library, it totally reads like a novel. I promise. And best yet for the audiobook newbie, it's an easy, breezy three hours.
What other picks do you have up your sleeve to deflower the audio-curious?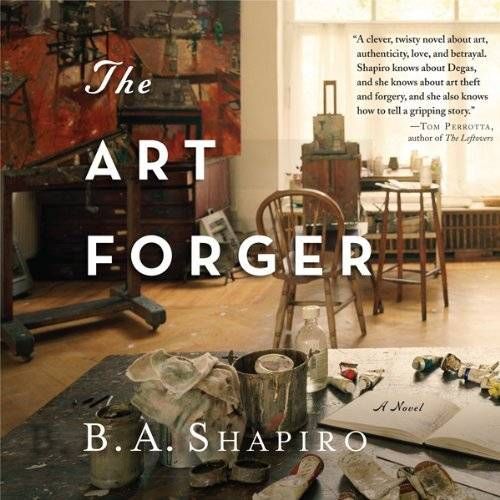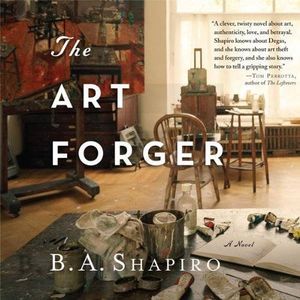 CN: I see how you avoided giving me a straight answer. I'll consider giving non-fiction a chance, if you'll hold up your end of the bargain and listen to fiction. If you're looking for a kick-ass female narrator, then other good, short starter books include B.A. Shapiro's The Art Forger, read by Xe Sands, and Sara Henry's Learning to Swim, narrated by Suzanne Toren. Both are mysteries, but there's nothing too cozy about them. They have a lot of depth, and so do the performances given by those narrators. So good! For a longer title, and one with a sci-fi edge, I'd go with Daniel O'Malley's The Rook, narrated by Susan Duerden. It is highly engaging, and probably the best audiobook I listened to last year. I am eagerly awaiting the sequel, and if the audio is not released on the same day, I will save myself until it is. I can't imagine having it any other way!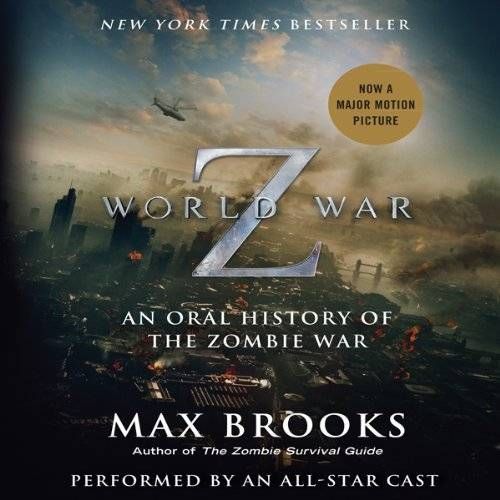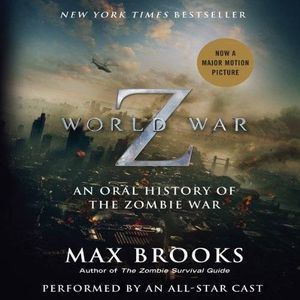 RSH: Kick-ass female narrator? You know me too well. And I was wondering if you would call me out on my "fiction" pick. OK, OK, here's a real one for you. It's not really my favorite, but I'm way in the minority here, so it definitely deserves a spot on our list. If political thrillers and post-apocalyptic horror are more your style, Max Brooks' World War Z might just be your perfect audio aphrodisiac. It's a multicultural oral history complete with bio-warfare, cannibalism, and a 40 member all-star audio cast that includes Alan Alda, Martin Scorsese, and John Turturro. People are just nuts for it. My last sure bets for fabulous first-time audiobook listens would have to be Tina Fey's Bossypants (read by herself), Douglas Adams' The Hitchhiker's Guide to the Galaxy (from BBC Radio), and J.K. Rowling's Harry Potter read by Jim Dale.
11 audiobooks for 11 different bookish proclivities… I think that's a wrap! Be safe and have fun out there, kids. You're in good hands. Bom chicka wah wah…
________________________
Sign up for our newsletter to have the best of Book Riot delivered straight to your inbox every two weeks. No spam. We promise.
To keep up with Book Riot on a daily basis, follow us on Twitter, like us on Facebook, and subscribe to the Book Riot podcast in iTunes or via RSS. So much bookish goodness–all day, every day.