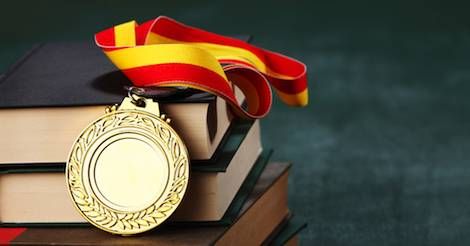 Fiction
100 Must-Read Shortlisted Genre Fiction Titles
This content contains affiliate links. When you buy through these links, we may earn an affiliate commission.
Award-winning books get all the attention, but what about the shortlisted titles? One of my favorite ways to find new books is to peruse the list of nominees for my favorite literary awards…you get quadruple the number of books, and they're all still high-quality reads. For this post, I dove into the nominee lists for the Agatha, Edgar, Bram Stoker, Hugo, Nebula, Locus, and RITA Awards and found some of the best shortlisted genre fiction titles. Get ready to argue why these books totally should have won.
NOTE: Some of these books won a different award than the one listed, and some books were shortlisted for more than one award. To keep things simple for me, I only listed one award category per title.
1. 2312 – Kim Stanley Robinson
In the year 2312, mankind has been able to spread out throughout the solar system, but now a series of events involving sentient AI may prove to have massive consequences.
*Hugo Awards, Best Novel, 2013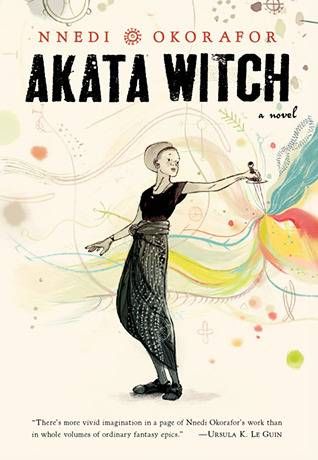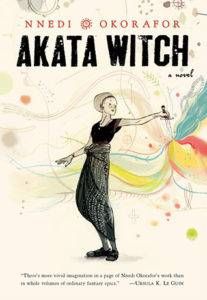 2. Akata Witch – Nnedi Okorafor
Twelve-year-old Sunny is albino and bullied on a daily basis in Nigeria, but when she befriends Orlu and Chichi, they form the Oha Coven, where their mission is to track down Black Hat Otokoto, the man responsible for kidnapping and maiming children.
*Nebula Awards – Andre Norton Award for YA SciFi & Fantasy, 2011
3. The Anatomist's Wife – Anna Lee Huber
Lady Darby's artistic talents were once used to serve her anatomist husband's macabre purposes. But after her death, Lady Darby wants to put that all behind her, until a member of high London society is murdered at her sister's estate and her brother-in-law asks her to aid the insufferable Sebastian Gage in the investigation.
*RITA Awards, Best First Book, 2013
4. All I Did Was Shoot My Man – Walter Mosley
Zella Grisham comes home to find her man in bed with her best friend. She doesn't remember shooting him, and her attorney is prepared to call it temporary insanity, until the police discover $80,000 from a recent heist hidden in Zella's storage space. Leonid McGill is convinced Zella's innocent, but how to prove it?
*Edgar Awards, Best Novel, 2013
5. Annihilation – Jeff VanderMeer
A 12th expedition into Area X has been funded after the previous expeditions all met with tragedy. Four women are asked to collect specimens and record their observations, but the secrets that they keep from each other may prove to be their undoing.
*Locus Awards, Best SciFi novel, 2015
6. Archangel's Blade – Nalini Salingh
Desire and dangerous compulsions come together as Honor and the vampire Dmitri come together to solve the mystery of a bizarre murder that speaks to an ancient past.
*RITA Awards, Best Paranormal Romance, 2012
7. Ash – Malinda Lo
In this retelling of Cinderella, Ash is left at the mercy of her cruel stepmother and hopes that the dangerous fairy, Sidhean, will steal her away like the fairies in her mother's stories. But when she meets Kaisa, the King's Huntress, Ash must choose between love and fairy tales.
*Nebula Awards – Andre Norton Award for YA SciFi & Fantasy, 2009
8. The Ballad of Black Tom – Victor LaValle
"Charles Thomas Tester hustles to put food on the table, keep the roof over his father's head, from Harlem to Flushing Meadows to Red Hook. He knows what magic a suit can cast, the invisibility a guitar case can provide, and the curse written on his skin that attracts the eye of wealthy white folks and their cops. But when he delivers an occult tome to a reclusive sorceress in the heart of Queens, Tom opens a door to a deeper realm of magic, and earns the attention of things best left sleeping."
*Nebula Awards, Best Novella, 2016
9. A Beautiful Place to Die – Malla Nunn
A crime novel set in 1952 apartheid South Africa, where Detective Emmanuel Cooper, an Englishman, investigates the death of an Afrikaner police officer.
*Edgar Awards, Best Novel, 2010
10. The Beekeeper's Apprentice – Laurie R. King
"In 1915, Sherlock Holmes is retired and quietly engaged in the study of honeybees in Sussex when a young woman literally stumbles into his lap on the Sussex downs. Fifteen years old, gawky, egotistical, and recently orphaned, the young Mary Russell displays an intellect to impress even Sherlock Holmes. Under his reluctant tutelage, this very modern twentieth century woman proves a deft protégée, and a fitting partner for the Victorian detective. They are soon called to Wales to help Scotland Yard find the kidnapped daughter of an American senator, a case of international significance with clues that dip deep into Holmes's past."
*Agatha Awards, Best Novel, 1994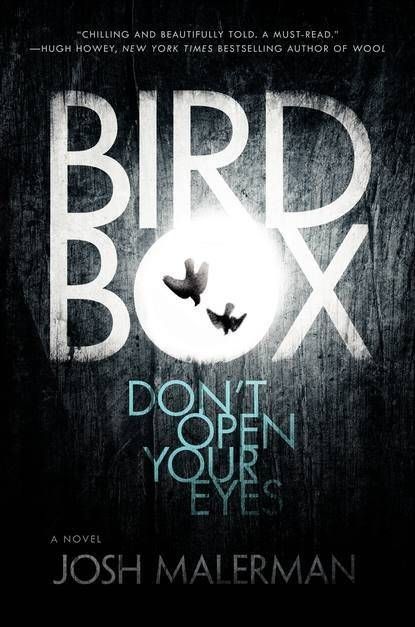 11. Bird Box – Josh Malerman
Five years ago, a nameless creature came to Earth, but anyone who looks at it is driven to insanity and suicide. Now Malorie and the two children under her care, are about to embark on a blind journey down river where there is the promise of a safe place. But no one knows what's waiting out there for them…
*Bram Stoker Awards, Best First Novel, 2014
12. Black Water Rising – Attica Locke
Jay Porter is a struggling lawyer who one night saves a woman from drowning. Little does he know, however, that saving this woman means opening a Pandora's box of secrets and now he is caught in a murder investigation that could cost him his practice, his family, and his life.
*Edgar Awards, Best First Novel, 2010
13. A Bollywood Affair – Sonali Dev
Mili Rathod was promised to her husband when she was 4 years old, and now she just needs him to claim her. But while studying in America, Mili meets one of the most famous Bollywood directors, Samir Rathod, and now neither of their lives will be the same again.
*RITA Awards, Best First Novel, 2015
14. Bone Gap – Laura Ruby
People are known to just disappear from Bone Gap, but Finn O'Sullivan knows that Roza was actually kidnapped by a man he can't remember. Problem is, the searches never turned up anything and no one believes him. What really happened to Roza?
*Nebula Awards – Andre Norton Award for YA SciFi & Fantasy, 2015
15. The Burning Sky – Sherry Thomas
"A young elemental mage named Iaolanthe Seabourne discovers her shocking power and destiny when she is thrown together with a deposed prince to lead a rebellion against a tyrant."
*RITA Awards, Best Paranormal Romance, 2014
16. Chime – Franny Billingsley
Briony is a witch who can communicate with the spirits of the Old Ones in the swamps surrounding her village. But witches are sentenced to death in her village, and so Briony must keep her secret in fear…until she meets the golden-haired Eldric and everything changes.
*Nebula Awards – Andre Norton Award for YA SciFi & Fantasy, 2011
17. The City and the City – China Mieville
"Inspector Tyador Borlú of the Extreme Crime Squad finds deadly conspiracies beneath a seemingly routine murder. From the decaying Beszel, he joins detective Qussim Dhatt in rich vibrant Ul Qoma, and both are enmeshed in a sordid underworld. Rabid nationalists are intent on destroying their neighboring city, and unificationists dream of dissolving the two into one."
*Nebula Awards, Best Novel, 2009
18. Clockwork Angel – Cassandra Clare
In 1879, Tessa Gray descends into the dark supernatural underworld of London in search of her brother, where she meets the mysterious demon-slaying Shadowhunters. Together, Tess and the Shadowhunters take on the Pandemonium Club, a secret organization of magical creatures and a clockwork army set on conquering the British Empire.
*RITA Awards, Best Young Adult Romance, 2011
19. Code Name Verity – Elizabeth Wein
"In 1943, a British fighter plane crashes in Nazi-occupied France and the survivor, Queenie, tells a tale of friendship, war, espionage, and great courage as she relates what she must to survive while keeping secret all that she can."
*Agatha Awards, Best Children's/Young Adult Fiction, 2012
20. The Coldest Girl in Coldtown – Holly Black
"When seventeen-year-old Tana wakes up following a party in the aftermath of a violent vampire attack, she travels to Coldtown, a quarantined Massachusetts city full of vampires, with her ex-boyfriend and a mysterious vampire boy in tow."
*Nebula Awards – Andre Norton Award for YA SciFi & Fantasy, 2013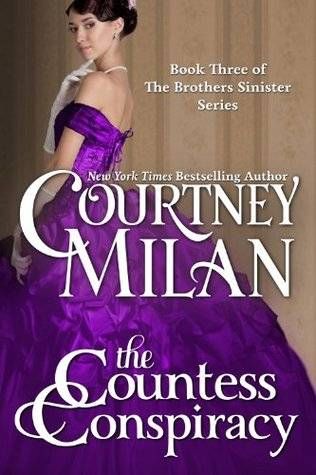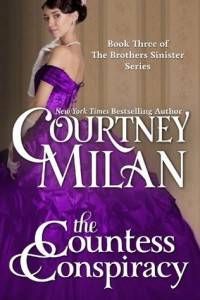 21. The Countess Conspiracy – Courtney Milan
Sebastian Malheur is a dangerous, yet educated rake who is either compromising women in his bedchamber or scandalizing high society with his scientific theories. Violet Waterfield is an entirely respectable Countess, except for one secret: Sebastian's theories are actually hers. And when he threatens to expose their conspiracy, she'll do anything to save their partnership.
*RITA Awards, Best Historical Romance, 2014
22. Crooked Letter, Crooked Letter – Tom Franklin
Larry and Silas were friends in the late '70's until Larry took a girl on a date and the girl was never seen again. Larry never confessed, but everyone suspected him, and he and Silas parted ways. Now, as adults, Larry and Silas' paths cross again when another girl disappears and Larry is blamed again.
*Edgar Awards, Best Novel, 2011
23. The Devotion of Suspect X – Keigo Higashino
"Yasuko Hanaoka thought she had escaped her abusive ex-husband Togashi. When he shows up one day, the situation quickly escalates and Togashi ends up dead. Yasuko's next-door-neighbor Ishigami offers his help, not only disposing of the body, but plotting the cover-up as well."
*Edgar Awards, Best Novel, 2012
24. Die a Little – Megan Abbott
Megan Abbott's debut hardboiled novel set in 1950's Hollywood follows Lora, a comfortable suburban school teacher, and Alice, a mysterious wardrobe assistant. The two women are sisters by marriage, but Lora doesn't trust this woman and finds herself both repulsed and fascinated by Alice's shadowy world.
*Edgar Awards, Best First Novel, 2006
25. The Diviners – Libba Bray
"Seventeen-year-old Evie O'Neill is thrilled when she is exiled from small-town Ohio to New York City in 1926, even when a rash of occult-based murders thrusts Evie and her uncle, curator of The Museum of American Folklore, Superstition, and the Occult, into the thick of the investigation."
*Bram Stoker Awards, Best Young Adult Novel, 2012
26. The Drowning Girl – Caitlin R. Kiernan
"India Morgan Phelps–Imp to her friends–is schizophrenic. She can no longer trust her own mind, because she convinced that her memories have somehow betrayed her, forcing her to question her very identity. Struggling with her perception of reality, Imp must uncover the truth about an encounter with a vicious siren, or a helpless wolf that came to her as a feral girl, or neither of these things but something far, far stranger…"
*Nebula Awards, Best Novel, 2012
27. Everfair – Nisi Shawl
An alternate history / historical fantasy / steampunk novel set in the Belgian Congo, if the Congo natives had learned about steam technology before the Belgians arrived.
*Nebula Awards, Best Novel, 2016
28. Faithful Place – Tana French
As a teenager, Frank Mackey had made plans to run away from Faithful Place with his girlfriend Rosie and start a new life over in England. But the night they were supposed to disappear together, Rosie never showed up and Frank left for England on his own, believing that Rosie had had second thoughts. He left his dysfunctional family behind and hasn't returned home in over twenty years. Now Frank is an established member of the Dublin Police Force, but when one of his family members uncovers evidence that Rosie may have been murdered the night they had planned to leave, Frank is drawn back to Faithful Place, whether he likes it or not.
*Edgar Awards, Best Novel, 2011
29. Fake ID – Lamar Giles
A debut YA thriller about a boy and his friend who uncover a dangerous conspiracy in their town.
*Edgar Awards, Best Young Adult, 2015
30. Floating Staircase – Ronald Malfi
"Soon after Travis and his wife move into their new house by the lake, he becomes convinced the house is haunted. Is it the ghost of a child who was murdered there years before – or is there a deeper mystery?"
*Bram Stoker Awards, Best Novel, 2011
31. Ghost Road Blues – Jonathan Maberry
Black Harvest, PA used to be famous for its massive Halloween celebrations, earning it the title of "Spookiest City in America." But a month before Halloween, an ancient evil emerges, leaving a trail of chaos and mutilated bodies in its wake.
*Bram Stoker Awards, Best Novel, 2006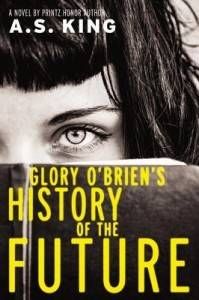 32. Glory O'Brien's History of the Future – A.S. King
"As her high school graduation draws near, Glory O'Brien begins having powerful and terrifying visions of the future as she struggles with her long-buried grief over her mother's suicide."
*Nebula Awards – Andre Norton Award for YA SciFi & Fantasy, 2014
33. The Golem and the Jinni – Helene Wecker
"Chava, a golem brought to life by a disgraced rabbi, and Ahmad, a jinni made of fire, form an unlikely friendship on the streets of New York until a fateful choice changes everything."
*Nebula Awards, Best Novel, 2013
34. Gone Girl – Gillian Flynn
Nick and Amy seem to be the perfect couple, but on the morning of their 5th wedding anniversary, Amy disappears. Nick swears he had nothing to do with it, but the police aren't convinced. How much is Nick not telling them? And how well does he really know his wife?
*Edgar Awards, Best Novel, 2013
35. The Grace of Kings – Ken Liu
"Wily, charming Kuni Garu, a bandit, and stern, fearless Mata Zyndu, the son of a deposed duke, seem like polar opposites. Yet, in the uprising against the emperor, the two quickly become the best of friends after a series of adventures fighting against vast conscripted armies, silk-draped airships, and shapeshifting gods. Once the emperor has been overthrown, however, they each find themselves the leader of separate factions—two sides with very different ideas about how the world should be run and the meaning of justice."
*Nebula Awards, Best Novel, 2015
36. Graceling – Kristin Cashore
"In a world where some people are born with extreme and often-feared skills called Graces, Katsa struggles for redemption from her own horrifying Grace, the Grace of killing, and teams up with another young fighter to save their land from a corrupt king."
*Nebula Awards – Andre Norton Award for YA SciFi & Fantasy, 2008
37. Grave Mercy – Robin LaFevers
"In the fifteenth-century kingdom of Brittany, seventeen-year-old Ismae escapes from the brutality of an arranged marriage into the sanctuary of the convent of St. Mortain, where she learns that the god of Death has blessed her with dangerous gifts–and a violent destiny."
*RITA Awards, Best Young Adult Romance, 2013
38. The Headmaster – Tiffany Reisz
"At the remote Marshall School, Gwen Ashby stumbles upon the job—and the man—of her dreams. Stern, enigmatic Edwin Yorke simmers with a heat Gwen longs to unleash. But Edwin knows all too well that forbidden love can end in tragedy…."
*RITA Awards, Best Contemporary Romance – Short, 2015
39. Heated Moments – Phyllis Bourne
When Lola is released as the cover model for Espresso Cosmetics, she takes off in a huff for New York City, only to be pulled over for speeding in rural Ohio by police chief Dylan Cooper. Dylan just wants to get back to the peace and quiet of his hometown, but the woman he's holding for questioning is charming the town and seducing him…more than he's willing to admit.
*RITA Awards, Best Contemporary Romance – Short, 2016
40. His Majesty's Dragon – Naomi Novik
Naomi Novik answers the question we've all been asking: what if the Napoleonic Wars had been fought on dragons?
*Hugo Awards, Best Novel, 2007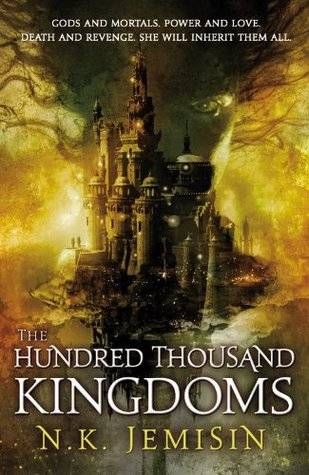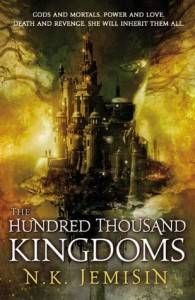 41. The Hundred Thousand Kingdoms – N.K. Jemisin
"Yeine Darr is an outcast from the barbarian north. But when her mother dies under mysterious circumstances, she is summoned to the majestic city of Sky. There, to her shock, Yeine is named an heiress to the king. But the throne of the Hundred Thousand Kingdoms is not easily won, and Yeine is thrust into a vicious power struggle."
*Nebula Awards, Best Novel, 2015
42. I Hunt Killers – Barry Lyga
"Seventeen-year-old Jazz learned all about being a serial killer from his notorious "Dear Old Dad," but believes he has a conscience that will help fight his own urges and right some of his father's wrongs, so he secretly helps the police apprehend the town's newest murderer, "The Impressionist."
*Bram Stoker Awards, Best Young Adult Novel, 2012
43. I'll Catch You – Farrah Rochon
Cedric Reeves, the sidelined pro football player, has found himself without an agent. Payton Mosely, an ambitious up-and-comer, needs a big-name athlete for her first client. But how is she supposed to keep things professional with a man like Cedric pursuing her?
*RITA Awards, Best Contemporary Series Romance, 2012
44. Jonathan Strange and Mr. Norrell – Susanna Clarke
"At the dawn of the nineteenth century, two very different magicians emerge to change England's history. Most people believe magic to be long dead in England–until the reclusive Mr Norrell reveals his powers, and becomes a celebrity overnight. But soon, another practicing magician comes forth: the young, handsome, and daring Jonathan Strange. He becomes Norrell's student, but he is increasingly drawn to the wildest, most perilous forms of magic, straining his partnership with Norrell, and putting at risk everything else he holds dear."
*Nebula Awards, Best Novel, 2005
45. The Keeper – Sarah Langan
Bedford, Maine is cursed with a downtown area on the decline, bad weather, and a bloody history, but it is also cursed by Susan Marley, a disgraced woman who lurks on the outskirts of town. And she knows that something is coming…something far darker than anything that Bedford has experienced before.
*Bram Stoker Awards, Best First Novel, 2006
46. Let it Shine – Alyssa Cole
It's 1961 and the Civil Rights Movement is in full swing. Sofronia Wallis knows that proper Black women don't engage in protests, but she can't help but be drawn to the activist scene. Ivan Friedman is a boxer and determined to fight injustice in his country after his family escaped World War II. When the two of them meet, they realize that their pasts are intertwined and perhaps their futures will be too.
*RITA Awards, Best Romance Novella, 2016
47. Leviathan – Scott Westerfeld
"In an alternate 1914 Europe, fifteen-year-old Austrian Prince Alek, on the run from the Clanker Powers who are attempting to take over the globe using mechanical machinery, forms an uneasy alliance with Deryn who, disguised as a boy to join the British Air Service, is learning to fly genetically-engineered beasts."
*Nebula Awards – Andre Norton Award for YA SciFi & Fantasy, 2009
48. The Lie Tree – Francis Hardinge
"On an island off the south coast of Victorian England, fourteen-year-old Faith investigates the mysterious death of her father, who was involved in a scandal, and discovers a tree that feeds upon lies and gives those who eat its fruit visions of truth."
*Nebula Awards – Andre Norton Award for YA SciFi & Fantasy, 2016
49. Life as We Knew It – Susan Beth Pfeiffer
When a meteor knocks the moon closer to the Earth's orbit, the entire planet is suddenly thrown into chaos. Told through diary entries, this novel tells the story of Miranda, whose family struggles to survive their new world.
*Nebula Awards – Andre Norton Award for YA SciFi & Fantasy, 2006
50. The Lincoln Lawyer – Michael Connelly
Mickey Haller is a criminal defense lawyer who operates out of the back of his Lincoln Town Car. When he lands his first high profile case in years, he thinks his luck has finally taken a turn for the better, someone close to him is murdered and he will face an evil unlike anything he's ever encountered before.
*Edgar Awards, Best Novel, 2006
51. Little Brother – Cory Doctorow
"After being interrogated for days by the Department of Homeland Security in the aftermath of a major terrorist attack on San Francisco, California, seventeen-year-old Marcus, released into what is now a police state, decides to use his expertise in computer hacking to set things right."
*Nebula Awards, Best Novel, 2013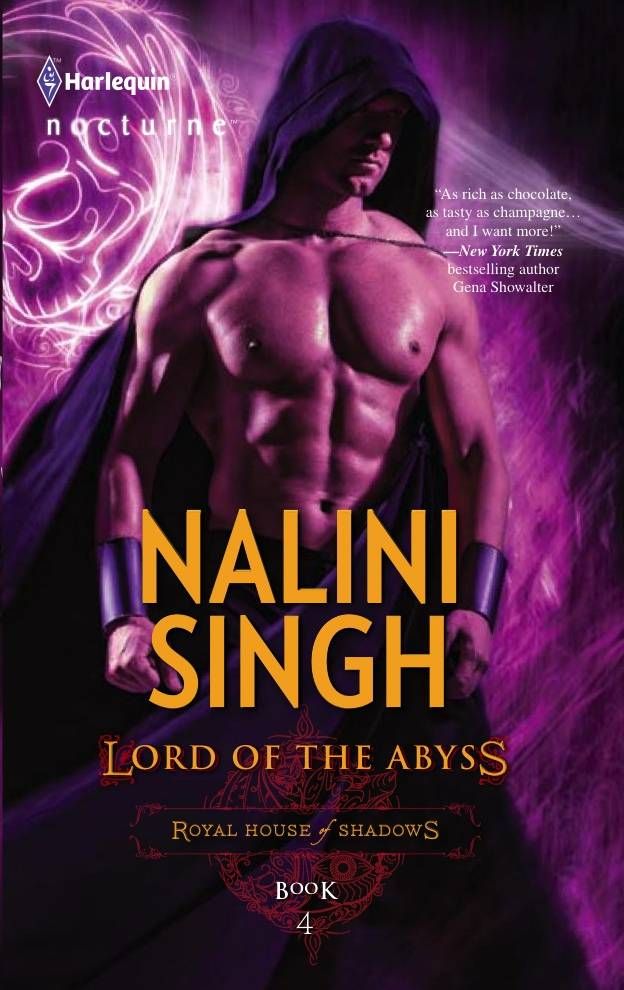 52. Lord of the Abyss – Nalini Singh
Micah is a dark lord who condemns souls to damnation, not realizing he is the last royal heir of Elden. Liliana knows that her Blood Sorcerer father cursed Micah, but she can't stop her desire for this lord, and she knows that only she can help Micah realize that he is the last hope for his kingdom.
*RITA Awards, Best Paranormal Romance, 2012
53. Luckiest Girl Alive – Jessica Knoll
"As a teenager at the prestigious Bradley School, Ani FaNelli endured a shocking, public humiliation that left her desperate to reinvent herself. Now, with a glamorous job, expensive wardrobe, and handsome blue blood fiancé, she's this close to living the perfect life she's worked so hard to achieve. But Ani has a secret. There's something else buried in her past that still haunts her, something private and painful that threatens to bubble to the surface and destroy everything."
*Edgar Awards, Best First Novel, 2016
54. MaddAddam – Margaret Atwood
The conclusion to Margaret Atwood's speculative fiction trilogy, which includes the novels Oryx and Crake and The Year of the Flood, and tells of the aftermath of the deadly Waterless Flood.
*Locus Awards, Best SciFi Novel, 2014
55. Mr. Churchill's Secretary – Susan Elia MacNeal
Although Maggie Hope's gender confines her to a secretarial role for the Prime Minister, she has all the codebreaking and secret service skills to rival the most qualified men…skills that she must put to the test when she uncovers an assassination plot against Winston Churchill.
*Edgar Awards, Best First Novel, 2013
56. Murder at the Brightwell – Ashley Weaver
"Amory Ames is a wealthy young woman who questions her marriage to her notoriously charming playboy husband, Milo. Looking for a change, she accepts a request for help from her former fiance, Gil Trent, not knowing that she'll soon become embroiled in a murder investigation that will test not only her friendship with Gil, but will upset the status quo with her husband."
*Edgar Awards, Best First Novel, 2015
57. The Nature of the Beast – Louise Penny
"Hardly a day goes by when nine year old Laurent Lepage doesn't cry wolf. From alien invasions, to walking trees, to winged beasts in the woods, to dinosaurs spotted in the village of Three Pines, his tales are so extraordinary no one can possibly believe him. Including Armand and Reine-Marie Gamache, who now live in the little Quebec village. But when the boy disappears, the villagers are faced with the possibility that one of his tall tales might have been true. Armand Gamache, the former head of homicide for the Sûreté du Québec, must face the possibility that, in not believing the boy, he himself played a terrible part in what happens next."
*Agatha Awards, Best Contemporary Novel, 2015
58. Nimona – Noelle Stevenson
"Nimona is an impulsive young shapeshifter with a knack for villainy. Lord Ballister Blackheart is a villain with a vendetta. As sidekick and supervillain, Nimona and Lord Blackheart are about to wreak some serious havoc. Their mission: prove to the kingdom that Sir Ambrosius Goldenloin and his buddies at the Institution of Law Enforcement and Heroics aren't the heroes everyone thinks they are."
*Nebula Awards – Andre Norton Award for YA SciFi & Fantasy, 2015
59. Ninefox Gambit – Yoon Ha Lee
To win an impossible war and redeem her disgraced name, Captain Kel Cheris must awaken an ancient weapon and a despised traitor general to help retake the Fortress of Scattered Needles.
*Nebula Awards, Best Novel, 2016
60. NOS4A2 – Joe Hill
"Victoria McQueen has a secret gift for finding things. Charles Talent Manx has a way with children. He likes to take them for rides in his 1938 Rolls-Royce Wraith with the NOS4A2 vanity plate. With his old car, he can transport them to an astonishing – and terrifying – playground of amusements he calls "Christmasland." Then, one day, Vic goes looking for trouble—and finds Manx. That was a lifetime ago. Now Vic, the only kid to ever escape Manx's unmitigated evil, is all grown up and desperate to forget. But Charlie Manx never stopped thinking about Victoria McQueen. He's on the road again and he's picked up a new passenger: Vic's own son."
*Bram Stoker Awards, Best Novel, 2013
61. Now You See Me – S.J. Bolton
"Stumbling onto a murder scene that a reporter likens to the crimes of Jack the Ripper, young detective constable Lacey Flint races against time to prevent additional deaths and realizes that the killer is taunting her with secrets from her past."
*Edgar Awards, Mary Higgins Clark Award, 2012
62. The Obelisk Gate – N.K. Jemisin
"Essun–once Damaya, once Syenite, now avenger–has found shelter, but not her daughter. Instead there is Alabaster Tenring, destroyer of the world, with a request. But if Essun does what he asks, it would seal the fate of the Stillness forever. Far away, her daughter Nassun is growing in power–and her choices will break the world."
*Nebula Awards, Best Novel, 2016
63. The Ocean at the End of the Lane – Neil Gaiman
A middle-aged man returns to the farmhouse where he spent a great deal of time with his childhood friend, Lettie Hempstock, and suddenly remembers a terrifying period in his childhood when a local man's suicide unleashed a terrible darkness.
*Nebula Awards, Best Novel, 2013
64. Old Man's War – John Scalzi
In this version of the future, citizens are allowed to enlist in the interstellar army on their seventy-fifth birthday, tempted by the promise of restored health and restored youth. John Perry enlists, and gets caught in a whirlwind of training, new acquaintances, military combat, alien interactions, and interplanetary battles.
*Hugo Awards, Best Novel, 2006
65. The Pale Blue Eye – Louis Bayard
An ingenious tale of murder and revenge, featuring a retired New York City detective and a young cadet named Edgar Allan Poe.
*Edgar Awards, Best Novel, 2007
66. Parasite – Mira Grant
In the not-so-distant future, scientists have discovered that by injecting genetically modified tapeworms into each person, they are able to virtually eliminate all sickness and disease. But as you've probably already guessed, nothing good ever came from a genetically modified tapeworm. Ordinary people are now starting to show signs of a lethal brain infection caused by their parasites, and SymboGen, the company who designed the parasites, seem to know more than they're letting on.
*Hugo Awards, Best Novel, 2014
67. The Pearl Diver – Sujata Massey
"A dazzling engagement ring and the promise of a fresh start bring antiques dealer and sometime sleuth Rei Shimura to Washington, DC. But just as she's starting to settle down –catching up with a long–lost cousin and undertaking a lucrative commission furnishing a trendy Japanese restaurant nearby – things begin to go haywire. First, her cousin vanishes from the restaurant's opening–night party, and then Rei is drafted to help find a Japanese war bride who disappeared 30 years earlier."
*Agatha Awards, Best Novel, 2004
68. The Raven Boys – Maggie Stiefvater
"Though she is from a family of clairvoyants, Blue Sargent's only gift seems to be that she makes other people's talents stronger, and when she meets Gansey, one of the Raven Boys from the expensive Aglionby Academy, she discovers that he has talents of his own–and that together their talents are a dangerous mix."
*Bram Stoker Awards, Best Young Adult Novel, 2012
69. Reconstructing Amelia – Kimberly McCreight
Litigation lawyer Kate Baron receives a call from her daughter Amelia's school that Amelia has been caught cheating, but before Kate can get to the school, Amelia has been found dead after apparently throwing herself of the roof in an act of "spontaneous suicide." Kate is shaken, but she never questions the official story until the day she receives an anonymous text message that says "Amelia didn't jump." Now Kate has to sift through the letters, emails, and Facebook posts from Amelia's life, trying to figure out what happened and why Amelia ended up on the roof that fateful day at school.
*Edgar Awards, Best First Novel, 2014
70. Rot & Ruin – Jonathan Maberry
"In a post-apocalyptic world where fences and border patrols guard the few people left from the zombies that have overtaken civilization, fifteen-year-old Benny Imura is finally convinced that he must follow in his older brother's footsteps and become a bounty hunter."
*Bram Stoker Awards, Best Novel 2010
71. Rotters – Daniel Kraus
"Sixteen-year-old Joey's life takes a very strange turn when his mother's tragic death forces him to move from Chicago to rural Iowa with the father he has never known, and who is the town pariah."
*Bram Stoker Awards, Best Young Adult Novel, 2011
72. Say Yes to the Marquess – Tessa Dare
Clio Whitmore has grown tired of waiting for Piers Brandon, the Marquess of Granville, to set a wedding date for the two of them, and decides to break off the engagement. Rafe Brandon, Piers' brother, is determined to see his brother's marriage go through. The only thing he has to do is not fall in love with Clio himself.
*RITA Awards, Best Historical Romance – Short, 2016
73. Second Chance Summer – Jill Shalvis
"Despite hating her home town, Lily Danville must stay where the work is–in this case, a job at the hottest resort in Cedar Ridge, Colorado. When rescue worker and firefighter Aidan Kincaid regrets letting her walk out of his life, it's all he can do to get her to give Cedar Ridge–and him–a second chance."
*RITA Awards, Best Contemporary Romance – Long, 2016
74. The Secrets of Sir Richard Kenworthy – Julia Quinn
'When Sir Richard Kenworthy takes an interest in the often-overlooked Iris Smythe-Smith, she agrees to marry him despite her suspicion of his motives, but he is hiding secrets that threaten the love growing between them."
*RITA Awards, Best Historical Romance – Short, 2016
75. Seraphina – Rachel Hartman
"In a world where dragons and humans coexist in an uneasy truce and dragons can assume human form, Seraphina, whose mother died giving birth to her, grapples with her own identity amid magical secrets and royal scandals, while she struggles to accept and develop her extraordinary musical talents."
*Locus Awards, Best First Novel, 2013
76. Seveneves – Neal Stephenson
When the moon suddenly explodes, everyone on Earth knows that humanity is doomed. This epic, sprawling masterpiece details the preparations the world takes in anticipation of the "Hard Rain," and the implications of their actions over the next 5,000 years.
*Hugo Awards, Best Novel, 2016
77. Shadowshaper – Daniel Jose Older
Sierra Santiago thinks she's in for a typical Brooklyn summer, but when she starts seeing graffiti murals start to weep in Bed-Stuy, she realizes something strange is going on. A supernatural order known as the Shadowshapers has operated in New York City for generations, and Sierra is linked to them through her grandfather. But someone has turned the order's magic against them and Sierra must harness her own powers and dodge an army of supernatural creatures in order to save her family.
*Nebula Awards – Andre Norton Award for YA SciFi & Fantasy, 2015
78. Sharp Objects – Gillian Flynn
"Reporter Camille Preaker tries to unravel the truth of her own troubled past as she returns to her hometown to investigate the murders of two preteen girls."
*Edgar Awards, Best First Novel, 2007
79. The Shattered Court – M.J. Sullivan
If a royal witch of Anglion manifests powers, she is immediately bound by marriage. Before Lady Sophia Kendall can learn for sure if she possesses magical powers, she is forced to flee her kingdom, followed by her protector Lieutenant Cameron Mackenzie. But then her powers manifest, stronger than she could have expected, and as an unmarried witch, she poses an untold danger to her country.
*RITA Awards, Best Paranormal Romance, 2016
80. Shutter – Courtney Alameda
"Micheline Helsing is a tetrachromat — a girl who sees the auras of the undead in a prismatic spectrum. As one of the last descendants of the Van Helsing lineage, she has trained since childhood to destroy monsters both corporeal and spiritual. When a routine ghost hunt goes awry, Micheline and her crew are infected with a curse known as a soulchain. As the ghostly chains spread through their bodies, Micheline learns that if she doesn't exorcise her entity in seven days or less, she and her friends will die."
*Bram Stoker Awards, Best First Novel, 2015
81. Silk is For Seduction – Loretta Chase
Marcelline, one of the top dressmakers in London, is determined to win the patronage of the future Duchess of Clevedon. The only thing standing in her way is the Duke of Clevedon himself, and his seduction may be too much for either of them to ignore.
*RITA Awards, Best Historical Romance, 2012
82. The Smuggler Wore Silk – Alyssa Alexander
British spy Julian Travers is determined to find the man who betrayed him, even if it leads back to his childhood home. Grace Hannah, although she appears to be a charity case, is actually a member of a smuggling ring, and she is quite intrigued by the handsome Julian, who enlists her help.
*RITA Awards, Best First Novel, 2015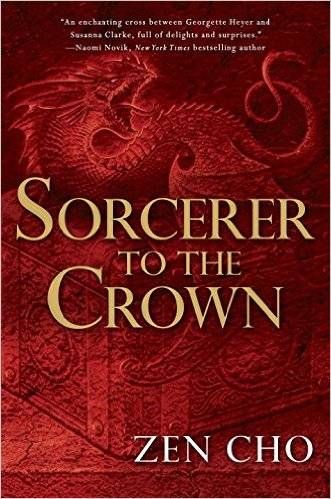 83. Sorcerer to the Crown – Zen Cho
Former slave Zacharias Wythe has just been appointed the new Sorcerer Royale of England, against much political and social backlash. One of the most urgent problems on Zacharias' agenda is the issue of England's dwindling supply of magic, which has been linked to strained relations between England and the Faerie realm. As Zacharias sets out to negotiate with the Faeries, he encounters Prunella Gentlewoman, an immensely powerful witch at odds with England's law that forbids women from using their magic.
*Locus Awards, Best First Novel, 2016
84. The Star-Touched Queen – Roshani Chokshi
"Sixteen-year-old Maya's arranged marriage turns out much better than she expected, but her husband's magic–and her curiosity–may threaten more than her life."
*Nebula Awards – Andre Norton Award for YA SciFi & Fantasy, 2016
85. A Stranger in Olandria – Sofia Samatar
After hearing stories of Olandria for years, Jevick finally gets to visit the famed city. But before long, he gets pulled off course and ends up haunted by the spirit of an illiterate young girl, and gets pulled into a struggle between the city's two most powerful cults.
*Nebula Awards, Best Novel, 2013
86. Sugar – Seressia Glass
Siobhan "Sugar" Malloy, co-owner of the Sugar & Spice Cafe and a 35-year-old burlesque dancer believes that she is too old for love…until she meets Charlie O'Halloran, the young business owner of Crimson Bay Couriers. But when Charlie says he wants a relationship, can Sugar move beyond her troubled past?
*RITA Awards, Best Erotic Romance, 2016
87. Summer of the Mariposas – Guadalupe Garcia McCall
"When Odilia and her four sisters find a dead body in the swimming hole, they embark on a hero's journey to return the dead man to his family in Mexico. But returning home to Texas turns into an odyssey that would rival Homer's original tale."
*Nebula Awards – Andre Norton Award for YA SciFi & Fantasy, 2012
88. The Terror – Dan Simmons
"The men on board HMS Terror have every expectation of triumph. As part of the 1845 Franklin Expedition, the first steam-powered vessels ever to search for the legendary Northwest Passage, they are as scientifically supported an enterprise as has ever set forth. As they enter a second summer in the Arctic Circle without a thaw, though, they are stranded in a nightmarish landscape of encroaching ice and darkness. Endlessly cold, with diminishing rations, 126 men fight to survive. But their real enemy is far more terrifying. There is something out there in the frigid darkness: an unseen predator stalking their ship, a monstrous terror constantly clawing to get in."
*Bram Stoker Awards, Best Novel 2007
89. This Dark Road to Mercy – Wiley Cash
"When their mother dies unexpectedly, twelve-year-old Easter Quillby and her six-year-old sister, Ruby, are shuffled into the foster care system in Gastonia, North Carolina, a little town not far from the Appalachian Mountains. But just as they settle into their new life, their errant father, Wade, an ex-minor league baseball player whom they haven't seen in years, suddenly reappears and steals them away in the middle of the night. Brady Weller, the girls' court-appointed guardian, begins looking for Wade, and quickly turns up unsettling information linking him to a multimillion-dollar robbery. But Brady isn't the only one hunting him. Also on the trail is Robert Pruitt, a mercurial man nursing a years-old vendetta, a man determined to find Wade and claim what he believes he is owed."
*Edgar Awards, Best Novel, 2015
90. The Three-Body Problem – Cixin Liu
"Set against the backdrop of China's Cultural Revolution, a secret military project sends signals into space to establish contact with aliens. An alien civilization on the brink of destruction captures the signal and plans to invade Earth. Meanwhile, on Earth, different camps start forming, planning to either welcome the superior beings and help them take over a world seen as corrupt, or to fight against the invasion. "
*Nebula Awards, Best Novel, 2014
91. Throne of the Crescent Moon – Saladin Ahmed
"Three superheroes in the Crescent Moon Kingdoms bound together by a series of magical murders must work together in a race against time to prevent a sorcerer's plot from destroying the world."
*Nebula Awards, Best Novel, 2012
92. Unmarked – Kami Garcia
"Kennedy Waters lives in a world where vengeance spirits kill, ghosts keep secrets, and a demon walks among us–a demon she accidentally set free. Now Kennedy and the other Legion members–Alara, Priest, Lukas, and Jared–have to hunt him down. As they learn more about the history of the Legion and the Illuminati, Kennedy realizes that the greatest mystery of all does not belong to any secret order, but to her own family."
*Bram Stoker Awards, Best Young Adult Novel, 2014
93. Uprooted – Naomi Novik
Every ten years, a young woman from a small valley town is spirited away to an enchanted tower presided over by the Dragon, an all-powerful wizard. When Agnieska is unexpectedly chosen by the Dragon, she discovers untapped magical powers within herself and prepares to battle the malevolent influence in the nearby Wood to save the people of her village.
*Hugo Awards, Best Novel, 2016
94. The Walls Around Us – Nova Ren Suma
"On the outside, there's Violet, an eighteen-year-old dancer days away from the life of her dreams when something threatens to expose the shocking truth of her achievement. On the inside, within the walls of a girls' juvenile detention center, there's Amber, locked up for so long she can't imagine freedom. Tying these two worlds together is Orianna, who holds the key to unlocking all the girls' darkest mysteries."
*Edgar Awards, Best Young Adult Novel, 2016
95. We Are All Completely Beside Ourselves -Karen Joy Fowler
"Coming of age in middle America, eighteen-year-old Rosemary evaluates how her entire youth was defined by the presence and forced removal of an endearing chimpanzee who was secretly regarded as a family member and who Rosemary loved as a sister."
*Nebula Awards, Best Novel, 2013
96. Wedded in Sin – Jade Lee
After her parents were murdered and her inheritance was stolen, Penny Shoemaker only has her job designing handcrafted shoes left to her. Samuel Morrison is looking for his place in the world, and can't help but investigate Penny's tragic mystery, not expecting to fall in love in the process.
*RITA Awards, Best Historical Romance, 2013
97. The Weight of Silence – Heather Gudenkauf
When two young girls go missing, their parents are forced to confront uncomfortable truths about their families and themselves.
*Edgar Awards, Best First Novel, 2010
98. What the Greek Can't Resist – Maya Blake
CEO Arion Pantelides is always in control, save for one night of passion with a gorgeous stranger. He regrets his decision when he learns that she is recently widowed, but decides to give her another chance. Perla Lowell's marriage was a sham and she refuses to be intimidated by Arion, until she realizes that she's carrying his child.
*RITA Awards: Best Contemporary Romance – Short; 2015
99. The Yiddish Policemen's Union – Michael Chabon
"For sixty years, Jewish refugees and their descendants have prospered in the Federal District of Sitka, a "temporary" safe haven created in the wake of revelations of the Holocaust and the shocking 1948 collapse of the fledgling state of Israel. Now the District is set to revert to Alaskan control, and their dream is coming to an end. But homicide detective Meyer Landsman of the District Police has enough problems without worrying about the upcoming Reversion…In the cheap hotel where he has washed up, someone has just committed a murder—right under Landsman's nose."
*Edgar Awards, Best Novel, 2009
100. Yours Forever – Farrah Rochon
"Louisiana powerhouse attorney Matthew Gauthier has spent a lifetime safeguarding his prominent family's scandalous history. So when Tamryn West makes it her mission to dig up the past, Matthew must do everything in his power to stop her. But his plan to distract the alluring history professor begins to send his own passions raging out of control. "
*RITA Awards, Best Contemporary Romance – Short, 2015
What shortlisted genre fiction do you think should have won its award? Get more book awards coverage here.
Save