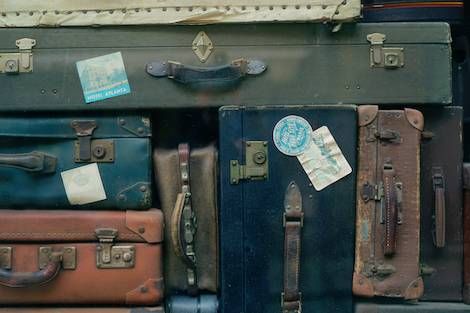 Lists
100 Must-Reads for World Refugee Day
This content contains affiliate links. When you buy through these links, we may earn an affiliate commission.
This post about must-reads for World Refugee Day is sponsored by Soldier Boy by Keely Hutton.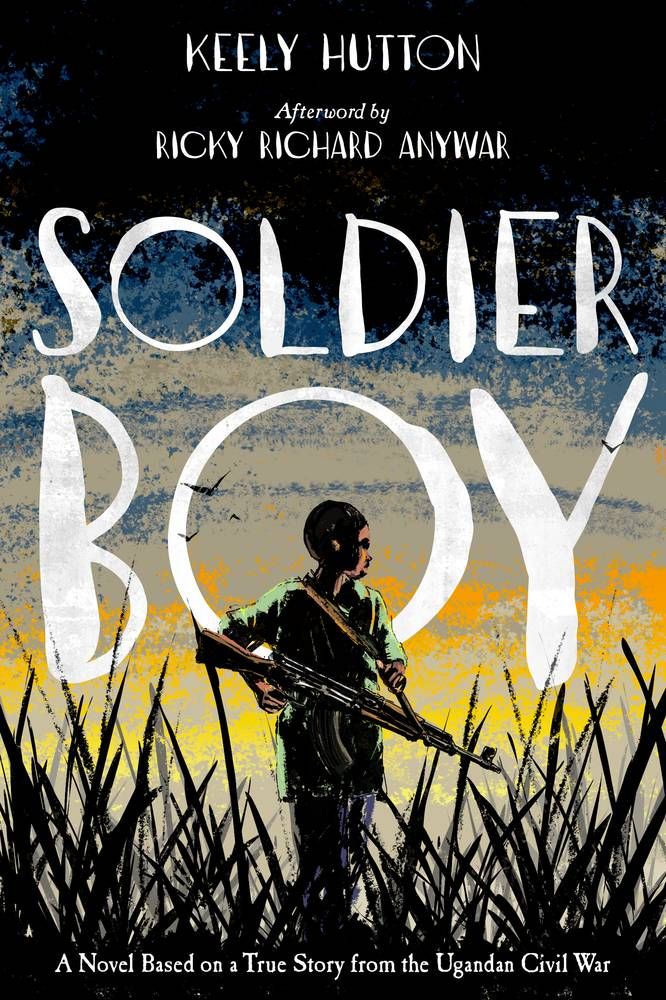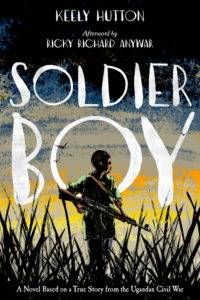 Soldier Boy begins with the story of Ricky Richard Anywar, abducted at age fourteen in 1989 to fight with Joseph Kony's rebel army in Uganda's decades-long civil war. Ricky is trained, armed, and forced to fight government soldiers alongside his brutal kidnappers, but never stops dreaming of escape.
The story continues twenty years later, with a fictionalized character named Samuel, representative of the thousands of child soldiers Ricky eventually helped rehabilitate as founder of the internationally acclaimed charity Friends of Orphans.
Working closely with Ricky himself, Keely Hutton has written an eye-opening book about a boy's unbreakable spirit and indomitable courage in the face of unimaginable horror.
---
There's going to be an abundance of articles on World Refugee Day today pleading for an immediate material response to the global refugee crisis–a response that acknowledges the humanity of those less fortunate and demonstrates the humanity of those more fortunate. If you're moved by any of those pieces, your activism on World Refufee DAy can include reading and discussing some of the books listed below.
A couple things about this list:
Not everybody is a journalist. Not everybody is a novelist. Many people who do have these skills can exercise them solely in a non-English language. So this list is far from 100% #ownvoices. And, yeah, that's a problematic reality that deserves interrogating in a book all its own. My practical advice in two parts: 1.) Don't ignore a work just because it happens to be written by a privileged non-refugee, and 2.) don't only read works by privileged non-refugees.
"Refugee," "immigrant," "asylum seeker"… These terms have specific legal meanings is certain contexts. But in colloquial usage, the definitions of these words almost always depend upon the speaker's beliefs about what kind of people are worthy and deserving of crossing borders. That bugs the hell out of me. So I tended to play a bit faster and looser with jargon in compiling this list.
Graphic Novels and Memoirs
Baddawi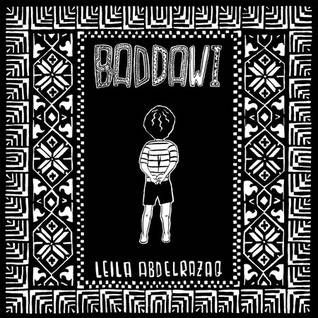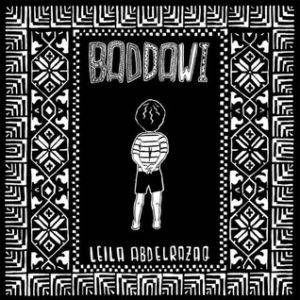 by Leila Abdelrazaq
"Ahmed was raised in the refugee camp of Baddawi in northern Lebanon, one of many thousands of children born to Palestinians who fled (or were expelled from) their homeland during the 1948 war that established the state of Israel. Ahmad's dogged pursuit of education and opportunity echoes the journey of the Palestinian people, as they make the best of their existing circumstances while remaining determined to one day return to their homeland."
Saigon Calling: London 1963-75 by Marcelino Truong and translated by David Homel (forthcoming September 12, 2017)
"Marcelino Truong's first book about the early years of the Vietnam war, the graphic memoir Such a Lovely Little War (2016), received starred reviews in Publishers Weekly and Kirkus Reviews and was named "one the season's best graphic novels" by the New York Times. In this sequel, young Marcelino and his family move from Saigon to London in order to escape the war following the assassination of South Vietnamese President Diem, for whom Marcelino's diplomat father was a personal interpreter."
The Best We Could Do by Thi Bui
"The author describes her experiences as a young Vietnamese immigrant, highlighting her family's move from their war-torn home to the United States in graphic novel format."
Threads: From the Refugee Crisis by Kate Evans
"With a heavy heart and bearing artistic gifts, Kate Evans draws the faces of refugees coming from Syria, Africa, and elsewhere to 'The Jungle,' a makeshift camp in Calais, France, and in doing so Evans captures the refugees' full humanity, intelligence, and suffering as they search for family, home, and dignity. An antidote to the anti-immigrant populism that is raging across the world, Threads is the real story that puts a human face on a very topical news item."
Vietnamerica by GB Tran
"A memoir in graphic novel format about the author's experiences as the son of Vietnamese immigrants who fled to America during the fall of Saigon describes how he learned his tragic ancestral history and the impact of the Vietnam War on his family while visiting their homeland years later."
Children's and YA
A Different Pond by Bao Phi and Thi Bui (forthcoming August 1, 2017)
"As a young boy, Bao Phi awoke early, hours before his father's long workday began, to fish on the shores of a small pond in Minneapolis. Unlike many other anglers, Bao and his father fished for food, not recreation. A successful catch meant a fed family. Between hope-filled casts, Bao's father told him about a different pond in their homeland of Vietnam."
A Thunderous Whisper by Christina Diaz Gonzalez
"Ani, a twelve-year-old Basque girl, and Mathias, a fourteen-year-old German Jew, become friends and then spies in the weeks leading up to the bombing of Guernica in April 1937."
Brothers in Hope: The Story of the Lost Boys of Sudan by Mary Williams and R. Gregory Christie
"Eight-year-old Garang, orphaned by a civil war in Sudan, finds the inner strength to help lead other boys as they trek thousands of miles seeking safety in Ethiopia, then Kenya, and finally in the United States."
Four Feet, Two Sandals by Karen Lynn Williams and Khadra Mohammed
"When relief workers bring clothing to a refugee camp in Pakistan, ten-year-old Lina is thrilled when she finds a sandal that fits her foot – until she sees that another girl has the matching shoe. But soon Lina and Feroza meet and decide that it is better to share the sandals. The girls discover the true meaning of friendship and sacrifice."
Inside Out and Back Again by Thanhha Lai
"Inspired by the author's childhood experience of fleeing Vietnam after the Fall of Saigon and immigrating to Alabama, this coming-of-age debut novel told in verse has been celebrated for its touching child's-eye view of family and immigration."
Lily Renee, Escape Artist: From Holocaust Survivor to Comic Book Pioneer by Trina Robbins, Anne Timmons, and Mo Oh
"Presents the story of Lily Renée Wilheim, the Jewish girl who escaped from the Nazis through the Kindertransport operation, leaving her parents behind and traveling alone to England, later becoming a comic book artist in New York."
Lost and Found Cat: The True Story of Kunkush's Incredible Journey by Doug Kuntz, Amy Shrodes, and Sue Cornelison
"When an Iraqi family is forced to flee their home, they can't bear to leave their beloved cat, Kunkush, behind. So they carry him with them from Iraq to Greece, keeping their secret passenger hidden away."
My Childhood Under Fire: A Sarajevo Diary by Nadja Halilbegovich
"Offers the story of one young girl who grew into a young woman during the siege of Sarajevo by surviving the constant bombings, sniper attacks, and a critical lack of basic supplies for three long years."
My Name Is Sangoel by Karen Williams, Khadra Mohammed, and Catherine Stock
"As a refugee from Sudan to the United States, Sangoel is frustrated that no one can pronounce his name correctly until he finds a clever way to solve the problem."
Out of Nowhere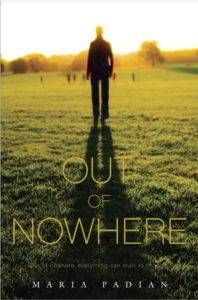 by Maria Padian
"Performing community service for pulling a stupid prank against a rival high school, soccer star Tom tutors a Somali refugee with soccer dreams of his own."
Refugee Boy by Benjamin Zephaniah
"Alem is now on his own, in the hands of the social services and the Refugee Council. He lives from letter to letter, waiting to hear from his father, and in particular about his mother, who has now gone missing."
Stepping Stones: A Refugee Family's Journey by Margriet Ruurs and Falah Raheem
"Rama and her family are forced to leave behind everything they know and love. With only what they can carry on their backs, Rama's family sets out to find refuge in Europe. Syrian artist Nizar Ali Badr's stunning stone images illustrate Margriet Ruurs's thoughtful and moving story."
Stormy Seas: Stories of Young Boat Refugees by Mary Beth Leatherdale and Eleanor Shakespeare
"This book presents five true stories, from 1939 to today, about young people who lived through the harrowing experience of setting sail in search of asylum."
Tangled Threads: A Hmong Girl's Story by Pegi Deitz Shea
"After ten years in a refugee camp in Thailand, thirteen-year-old Mai Yang travels to Providence, Rhode Island, where her Americanized cousins introduce her to pizza, shopping, and beer, while her grandmother and new friends keep her connected to her Hmong heritage."
Teacup by Rebecca Young and Matt Ottley
"Once there was a boy who had to leave home… and find another. In his bag he carried a book, a bottle and a blanket. In his teacup he held some earth from where he used to play. This is one boy's story of leaving his homeland, surviving a long journey by sea… and finding a safe, new place to call home."
The Bone Sparrow: A Refugee Novel by Zana Fraillion
"Born in a refugee camp, all Subhi knows of the world is that he's at least 19 fence diamonds high, the nice Jackets never stay long, and at night he dreams that the sea finds its way to his tent, bringing with it unusual treasures. And one day it brings him Jimmie. Carrying a notebook that she's unable to read and wearing a sparrow made out of bone around her neck, both talismans of her family's past and the mother she's lost, Jimmie strikes up an unlikely friendship with Subhi beyond the fence. As he reads aloud the tale of how Jimmie's family came to be, both children discover the importance of their own stories in writing their futures."
The Colour of Home by Mary Hoffman and Karin Littlewood
"Hassan, newly-arrived in England and feeling homesick, paints a picture at school that shows his old home in Somalia as well as the reason his family had to leave."
The Journey by Francesca Sanna
"A mother and her two children set out on such a journey; one filled with fear of the unknown, but also great hope. Based on her interactions with people forced to seek a new home, and told from the perspective of a young child, Francesca Sanna has created a beautiful and sensitive book that is full of significance for our time."
The Milk of Birds by Sylvia Whitman
"When a nonprofit organization called Save the Girls pairs a fourteen-year-old Sudanese refugee with an American teenager from Richmond, Virginia, the pen pals teach each other compassion and share a bond that bridges two continents."
The Red Pencil by Andrea Davis Pinkney and Shane W. Evans
"After her tribal village is attacked by militants, Amira, a young Sudanese girl, must flee to safety at a refugee camp, where she finds hope and the chance to pursue an education in the form of a single red pencil and the friendship and encouragement of a wise elder."
The Red Umbrella by Christina Diaz Gonzalez
"The Red Umbrella is the moving tale of a 14-year-old girl's journey from Cuba to America as part of Operation Pedro Pan'an organized exodus of more than 14,000 unaccompanied children, whose parents sent them away to escape Fidel Castro's revolution."
The Silver Sword by Ian Serraillier
"Alone and fending for themselves in a Poland devastated by World War Two, Jan and his three homeless friends cling to the silver sword as a symbol of hope. As they travel through Europe towards Switzerland, where they believe they will be reunited with their parents, they encounter many hardships and dangers."
The Whispering Cloth by Pegi Deitz Shea, Anita Riggio, and You Yang
"Living in a refugee camp in Thailand, young Mai spends her days listening to Hmong women as they stitch pa'ndau–brightly colored story cloths–and preparing to find her own story of hope and faith to stitch."
Tropical Secrets: Holocaust Refugees in Cuba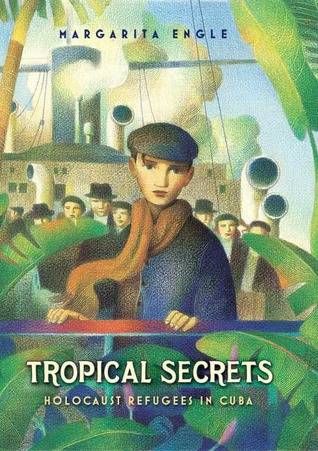 by Margarita Engle
"Escaping from Nazi Germany to Cuba in 1939, a young Jewish refugee dreams of finding his parents again, befriends a local girl with painful secrets of her own, and discovers that the Nazi darkness is never far away."
Under the Persimmon Tree by Suzanne Fisher-Staples
"During the 2001 Afghan War, the lives of Najmal, a young refugee from Kunduz, Afghanistan, and Nusrat, an American-Muslim teacher who is awaiting her husband's return from Mazar-i-Sharif, intersect at a school in Peshawar, Pakistan."
Nonfiction
A Hope More Powerful Than the Sea: One Refugee's Incredible Story of Love, Loss, and Survival by Melissa Fleming
"Adrift in a frigid sea, no land in sight―just debris from the ship's wreckage and floating corpses all around―nineteen-year-old Doaa Al Zamel floats with a small inflatable water ring around her waist and clutches two children, barely toddlers, to her body. The children had been thrust into Doaa's arms by their drowning relatives, all refugees who boarded a dangerously overcrowded ship bound for Sweden and a new life."
A Long Way Gone: Memoirs of a Child Soldier by Ismael Beah
"At the age of twelve, Ishmael Beah fled attacking rebels in Sierra Leone and wandered a land rendered unrecognizable by violence. By thirteen, he'd been picked up by the government army, and Beah, at heart a gentle boy, found that he was capable of truly terrible acts. At sixteen, he was removed from fighting by UNICEF, and through the help of the staff at his rehabilitation center, he learned how to forgive himself, to regain his humanity, and, finally, to heal."
A Thousand Miles to Freedom: My Escape from North Korea by Eunsun Kim
"A woman who escaped North Korea as a girl with her mother relates the harrowing story of her nine-year journey to freedom."
Across Many Mountains: Three Daughters of Tibet by Yangzom Brauen, translated by Katy Derbyshire
"At a Free Tibet demonstration in Moscow in 2001, a Swiss actress is captured on film being arrested. A German publisher suggests she tells the world her story. The result is this breathtaking book about Yangzom Brauen's Tibetan heritage, and most particularly her extraordinary grandmother and mother, who fled Tibet in the early 1950s when the Chinese came to take their country away."
Alek: From Sudanese Refugee to International Supermodel by Alek Wek
"Born in the southern Sudan, Alek knew only a few years of peace with her family before they were caught up in a ruthless civil war that pitted outlaw militias, the Muslim-dominated government, and southern rebels against each other in a brutal conflict that killed nearly two million people. Here is her story of fleeing the war on foot and her escape to London, where her rise to supermodel was all the more notable because of Alek's non-European looks."
Child Soldier by China Keitetsi
"China's story of her life as a child conscript in the Ugandan National Resistance Army starts at age 8 and continues for ten years of terror, humiliation and sexual assault."
Children of War: Voices of Iraqi Refugees by Deborah Ellis
"In Children of War, a companion title to Off to War: Voices of Soldiers' Children, Deborah Ellis turns her attention to the most tragic victims of the Iraq war – Iraqi children. She interviews two dozen young people, mostly refugees living in Jor."
City of Thorns: Nine Lives in the World's Largest Refugee Camp by Ben Rawlence
"Rawlence interweaves the stories of nine individuals to show what life is like in the Dadaab refugee camp, sketching the wider political forces that keep the Somalian refugees trapped."
Goodbye Sarajevo by Atka Reid and Hana Schofield
"Hana is twelve years old when her older sister Atka puts her on a UN evacuation bus fleeing the besieged city of Sarajevo. Thinking they will be apart for a short time, they make a promise to each other to be brave. But as the Bosnian war escalates and months go by without contact, their promise becomes deeply significant. Hana is forced to cope as a refugee in Croatia, while Atka and their younger siblings battle for survival in a city overwhelmed by crime and destruction."
Goodbye, Antoura: A Memoir of the Armenian Genocide by Karnig Panian, translated by Simon Beugekian
"When World War I began, Karnig Panian was only five years old, living among his fellow Armenians in the Anatolian village of Gurin. Four years later, American aid workers found him at an orphanage in Antoura, Lebanon. He was among nearly 1,000 Armenian and 400 Kurdish children who had been abandoned by the Turkish administrators, left to survive at the orphanage without adult care."
Human Cargo: A Journey Among Refugees by Caroline Moorehead
"How can society cope with the diaspora of the twenty-first century? Is there a difference between 'good' asylum seekers and 'bad' economic migrants? What happens to those whose applications are turned down? This is an exploration into the crisis and a celebration of the courage of ordinary people."
I Can Only Tell You What My Eyes See: Photographs from the Refugee Crisis by Giles Duley (forthcoming October 10, 2017)
"Duley visited fourteen countries to tell the stories of individuals and families forced to flee their homes. He chronicled the turmoil of Lebanon, the camps of Jordan and Iraq, hellish scenes on the beaches of Lesvos and the refugees' arrival in Germany. Bringing together over 150 original photographs as well as texts by Filippo Grandi, UN High Commissioner for Refugees, and Robert Del Naja from Massive Attack, this book captures how even in the midst of such horror and tragedy there is humour, the unexpected, and, above all, humanity."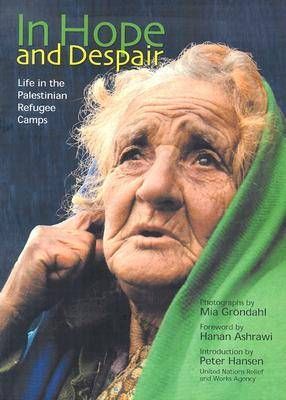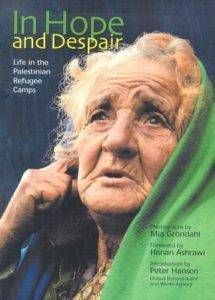 In Hope and Despair: Life in the Palestinian Refugee Camps by Mia Grandahl
"Between 1999 and 2002, Swedish photographer Mia Grondahl visited most of the Palestinian refugee camps in Lebanon, Syria, Jordan, the West Bank, and the Gaza Strip, documenting through a remarkable series of intimate, direct, and powerfully honest images the lives of a people making the best of a 'temporary' existence that has lasted over half a century."
Journey from the Land of No: A Girlhood Caught in Revolutionary Iran by Roya Hakakian
"Roya Hakakian recalls her childhood and adolescence in prerevolutionary Iran with candor and verve. The result is a beautifully written coming-of-age story about one deeply intelligent and perceptive girl's attempt to find an authentic voice of her own at a time of cultural closing and repression. Remarkably, she manages to re-create a time and place dominated by religious fanaticism, violence, and fear with an open heart and often with great humor."
Keeping Hope Alive: One Woman, 90,000 Lives Changed by Dr. Hawa Abdi
"The truly inspiring and moving story of a female doctor in war torn Somalia who refuses to leave her country and her people."
Migrant, Refugee, Smuggler, Savior by Peter Tinti and Tuesday Reitano
"When states, charities, and NGOs either ignore or are overwhelmed by movement of people on a vast scale, criminal networks step into the breach. This book explains what happens next."
Not Even My Name: A True Story by Thea Halo
"Sano Halo was a 10-year-old girl when she was torn from her ancient, pastoral way of life in the mountains and sent on a death march that annihilated her family. Stripped of everything she had ever held dear, even her name, Sano was sold by her surrogate family into marriage when still a child to a man three times her age. Not Even My Name follows Sano's marriage, the raising of her ten children in New York City, and her transformation as an innocent girl who was forced to move from a bucolic life to the 20th century in one bold stride."
Outcasts United: The Story of a Refugee Soccer Team That Changed a Town by Warren St. John
"A rich and inspiring true story about a youth soccer team in Georgia made up of refugees from around the world."
Paradise Lost: Smyrna 1922 by Giles Milton "On the fault lines between the East and the West, the tragic and controversial destruction of one of the world's greatest cities; retold in chilling detail."
Refugee Tales edited by David Herd and Anna Pincus
"Here, poets and novelists retell the stories of individuals who have direct experience of Britain's policy of indefinite immigration detention."
Seeking Refuge: On the Shores of the Global Refugee Crisis by Stephan Bauman and Matthew Soerens
"We can't ignore the refugee crisis — arguably the greatest geo-political issue of our time — but how do we even begin to respond to something so massive and complex? In Seeking Refuge, three experts from World Relief, a global organization serving refugees, offer a practical, well-rounded, well-researched guide to the issue. Who are refugees and other displaced peoples? What are the real risks and benefits of receiving them? How do we balance compassion and security? Drawing from history, public policy, psychology, many personal stories, and their own unique Christian worldview, the authors offer a nuanced and compelling portrayal of the plight of refugees and the extraordinary opportunity we have to love our neighbors as ourselves."
Slave: My True Story by Mende Nazer and Damien Lewis
"The extraordinary story of a young Sudanese girl who was kidnapped and sold into slavery and how she finally escaped to freedom."
Stealing Buddha's Dinner: A Memoir by Bich Minh Nguyen
"Beginning with her family's harrowing migration out of Saigon in 1975, Stealing Buddha's Dinner follows Bich Nguyen as she comes of age in the pre-PC-era Midwest. Filled with a rapacious hunger for American identity, Nguyen's desire to belong transmutes into a passion for American food-Pringles, Kit Kats, and Toll House cookies. More exotic-seeming than her Buddhist grandmother's traditional specialties, the campy, preservative-filled 'delicacies' of mainstream America become an ingenious metaphor for her struggle to become a 'real' American."
Strangers at Our Door by Zygmunt Bauman
"In this short book Zygmunt Bauman argues that the policy of mutual separation, of building walls rather than bridges, is misguided. It may bring some short-term reassurance but it is doomed to fail in the long run. We are faced with a crisis of humanity, and the only exit from this crisis is to recognize our growing interdependence as a species and to find new ways to live together in solidarity and cooperation, amidst strangers who may hold opinions and preferences different from our own."
Tears of the Desert: One Woman's True Story of Surviving the Horrors of Darfur by Halima Bashir and Damien Lewis
"The first memoir from a woman born and raised in South Darfur. An incredibly powerful first-hand account of the horrors of the genocide."
Tell Me How It Ends by Valeria Luiselli
"Structured around the forty questions Luiselli translates and asks undocumented Latin-American children facing deportation, Tell Me How It Ends (an expansion of her 2016 Freeman's essay of the same name) humanizes these young migrants and highlights the contradiction of the idea of America as a fiction for immigrants with the reality of racism and fear–both here and back home."
The Book of My Lives by Aleksandar Hemon
"Aleksandar Hemon grew up in a blissful Sarajevo, where his childhood was consumed by football, his adolescence by friends, movies and girls and where, as a young man, he poked at the pretensions of his beloved city with American music, bad poetry, and slightly better journalism. And then at twenty-seven Hemon flew to Chicago for a month-long visit. A matter of weeks later Sarajevo was engulfed in an atrocious war and Hemon found himself in exile."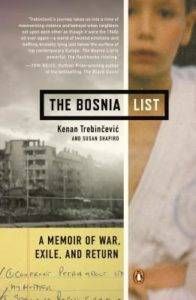 The Bosnia List: A Memoir of War, Exile, and Return by Kenan Trebincevic and Susan Shapiro
"This poignant, searing memoir chronicles Kenan's miraculous escape from the brutal ethnic cleansing campaign that swept the former Yugoslavia."
The Flagless Ones by Hassan Faramarz
"Fleeing for their very lives and the lives of their children, an Iranian family finds heartbreak, agony, bigotry and hatred before finally finding the good that exists in some people. Weep and laugh with Hassan and his family as he reveals to the world the trials and difficulties of being a refugee cut off from his native land; needing, seeking and finally finding a helping hand."
The Happiest Refugee: A Memoir by Anh Do
"Anh Do nearly didn't make it to Australia. His entire family came close to losing their lives on the sea as they escaped from war-torn Vietnam in an overcrowded boat. But nothing – not murderous pirates, nor the imminent threat of death by hunger, disease or dehydration as they drifted for days – could quench their desire to make a better life in the country they had dreamed about."
The Lightless Sky: An Afghan Refugee Boy's Journey of Escape to a New Life in Britain by Gulwali Passarlay
"To protect her son, Gulwali's mother sent him away. The search for safety would lead the twelve-year-old across eight countries, from the mountains of eastern Afghanistan through Iran and Europe to Britain. Over the course of twelve harrowing months, Gulwali endured imprisonment, hunger, cruelty, brutality, loneliness, and terror–and nearly drowned crossing the Mediterranean Sea. Eventually granted asylum in England, Gulwali was sent to a good school, learned English, won a place at a top university, and was chosen to help carry the Olympic Torch in the 2012 London Games."
The Lost Boys of Sudan: An American Story of the Refugee Experience by Mark Bixler
"In 2000 the United States began accepting 3,800 refugees from one of Africa's longest civil wars. They were just some of the thousands of young men, known as 'Lost Boys,' who had been orphaned or otherwise separated from their families in the chaos of a brutal conflict that has ravaged their home country of Sudan since 1983."
The Middle of Everywhere: Helping Refugees Enter the American Community by Mary Pipher
"In cities all over the country, refugees arrive daily. Lost Boys from Sudan, survivors from Kosovo, families fleeing Afghanistan and Vietnam: they come with nothing but the desire to experience the American dream. Their endurance in the face of tragedy and their ability to hold on to the virtues of family, love, and joy are a lesson for Americans. Their stories will make you laugh and weep-and give you a deeper understanding of the wider world in which we live."
The New Odyssey: The Story of the Twenty-First Century Refugee Crisis by Patrick Kingsley
"The Guardian's first-ever migration correspondent, Patrick Kingsley has traveled through seventeen countries to put an indelible face on this overwhelming disaster. From the starving migrants who push through sandstorms with children strapped to their backs to the exploitive criminals who prey on them, from the smugglers who dangerously stretch the limits of their cargo space to the volunteers who uproot their own lives to hand out water bottles―what emerges is a kaleidoscope of humanity in the wake of tragedy."
The Optician of Lampedusa by Emma Jane Kirby
"The only optician on the island of Lampedusa in the Mediterranean is an ordinary man in his fifties, who used to be indifferent to the fate of the thousands of refugees landing on the coast of the Italian island. One day in the fall of 2013, the unimaginable scale of the tragedy became clear to him, and it changed him forever: as he was out boating with some friends, he encountered hundreds of men, women and children drowning in the aftermath of a shipwreck. The Optician and his seven friends managed to save 47 people (his boat was designed to hold ten people). All the others died."
The Other Side of the Sky: A Memoir by Farah Ahmedi
"One day when she was seven, Farah woke up late, so she decided to take a shortcut to school. Unknown to her, there was a land mine that was planted in the field she was cutting across. She accidentally stepped on it and it exploded. After her leg was amputated and she fled to Pakistan with her mother, World Relief accepted their applications to go to America. Once they arrived, Farah and her mother continued to struggle with the new culture, language, and the speed of the modern world."
The Translator by Daoud Hari
"In 2003, traditional life was shattered when government-backed militias attacked Darfur's villages with helicopters and on horseback, raping and murdering citizens and burning villages. His family dispersed, Hari escaped. He and friends helped survivors find food, water, and safety. When international aid groups and reporters arrived, Hari offered his services as a translator and guide, using his high school knowledge of languages. In doing so, time and again he risked his life, for the government of Sudan had outlawed journalists in the region. Then, inevitably, his luck ran out and he was captured. Now freed, he is a living witness to genocide."
The Uninvited: Refugees at the Rich Man's Gate by Jeremy Harding
"Jeremy Harding has followed migrants and refugees in Morocco, Spain, Italy, Kosovo and Albania, and accompanied the border patrols that try to keep them out. In this documentary journalism, he asks how much longer exclusionary immigration policies can work."
They Poured Fire on Us From the Sky: The True Story of Three Lost Boys from Sudan by Benjamin Ajak, Benson Deng, and Alephonsion Deng, with Judy A. Bernstein
"As gunshots, flames, and screams engulfed their village, three cousins fled into the cover of the forest. Every step led the boys away from their peaceful, agrarian world–a traditional world were spear-toting fathers protected their huts from the lions that roamed by night. With each footstep they were drawn deeper into the horrific violence of Sudan's civil war: a world of bombed-out villages, mine-sown roads, and relentless desert, a world where starving adults would snatch the grain from a weak child's fingers."
Violent Borders: Refugees and the Right to Move by Reece Jones
"In Violent Borders, Jones crosses the migfrant trails of the world, documenting the billions of dollars spent on border security projects, and their dire consequences for the majority of the people in the world. While the poor are restricted by the lottery of birth to slums and the aftershocks of decolonization, the wealthy travel without constraint, exploiting pools of cheap labour and lax environmental regulations. With the growth of borders and resource enclosures, argues Jones, the deaths of migrants in search of a better life are intimately connected to climate change, environmental degradation, and the persistence of global wealth inequality."
War Child: A Child Soldier's Story by Emmanuel Jal
"Describes the harrowing youth of Emmanuel Jal, who was conscripted at the age of seven into the Christian Sudanese Liberation Army and who as a young man became a hip-hop star in Kenya and a spokesperson for Amnesty International."
We Wish to Inform You That Tomorrow We Will be Killed With Our Families: Stories from Rwanda by Philip Gourevitch
"In 1994, the Rwandan government orchestrated a campaign of extermination, in which everyone in the Hutu majority was called upon to murder everyone in the Tutsi minority. Close to a million people were slaughtered in a hundred days, and the rest of the world did nothing to stop it. A year later, Philip Gourevitch went to Rwanda to investigate the most unambiguous genocide since Hitler's war against the Jews."
What Is She Doing Here?: A Refugee's Story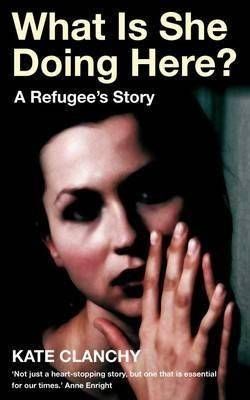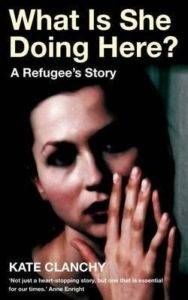 by Kate Clanchy
"A memoir of the five years Kate Clanchy spent living closely with Antigona, a Kosovan refugee. It describes Antigona's escape – from Milosevic, from her forced, violent marriage, and from the most traditional pastoral society in Europe – and the growing toll of her losses, as she and her rebellious teenage daughters negotiate London."
Fiction
Day After Night by Anita Diamant
"Day After Night is based on the extraordinary true story of the October 1945 rescue of more than two hundred prisoners from the Atlit internment camp, a prison for "illegal" immigrants run by the British military near the Mediterranean coast south of Haifa."
Deep Sea by Annika Thor
"Nearly four years after leaving Vienna to escape the Nazis, Stephie Steiner, now sixteen, and her sister Nellie, eleven, are still living in Sweden, worrying about their parents and striving to succeed in school, and at odds with each other despite their mutual love."
Dragonfish by Vu Tran
"Robert, an Oakland cop, still can't let go of Suzy, the enigmatic Vietnamese wife who left him two years ago. Now she's disappeared from her new husband, Sonny, a violent Vietnamese smuggler and gambler who's blackmailing Robert into finding her for him. As he pursues her through the sleek and seamy gambling dens of Las Vegas, Robert learns more about his ex-wife than he ever did during their marriage. He finds himself chasing the ghosts of her past, one that reaches back to a refugee camp in Malaysia after the fall of Saigon. Although Robert starts illuminating the dark corners of Suzy's life, the legacy of her sins threatens to immolate them all."
Exit West by Mohsin Hamid
"In a country teetering on the brink of civil war, two young people meet–sensual, fiercely independent Nadia and gentle, restrained Saeed. They embark on a furtive love affair, thrust into premature intimacy by the unrest roiling their city. When it explodes, turning familiar streets into a patchwork of checkpoints and bomb blasts, they begin to hear whispers about doors–doors that can whisk people far away, if perilously and for a price. As violence and the threat of violence escalate, Nadia and Saeed decide that they no longer have a choice. Leaving their homeland and their old lives behind, they find a door and step through."
Harbor by Lorraine Adams
"A young stowaway, Aziz, jumps into the icy waters of Boston Harbor and swims ashore. He scrabbles to find shelter with fellow immigrants, tries to live right, but quickly learns that the normal rules don't apply to those who have no legal existence."
In the Sea There Are Crocodiles by Fabio Geda
"One night before putting him to bed, Enaiatollah's mother tells him three things: don't use drugs, don't use weapons, and don't steal. The next day, the ten-year-old Afghan boy wakes up to find she has gone. He is on the border of Pakistan, and he is all alone."
Inge and Mira by Marianne Fredriksson
"Two women from completely different backgrounds unexpectantly meet in a garden centre. Inge is a refined Swedish woman and Mira is a Chilean immigrant. Intrigued by wary, the two women begin to develop a close bond."
Little Bee by Chris Cleave
"Little Bee, the young female refugee from the Nigerian delta, must master the Queen's English and the Queen's England if she is to escape her past and make a life in the UK after two years in a refugee detention center. The novel opens on the day Little Bee is released from the center with no identification papers and only the address of an English couple, Andrew and Sarah, whom she once met on a Nigerian beach."
Monsieur Linh and His Child by Philippe Claudel
"Traumatized by memories of his war-ravaged country, his son and daughter-in-law dead, Monsieur Linh travels to a foreign land to bring the child in his arms to safety. To begin with, he is too afraid to leave the refugee centre – but the first time he braves the freezing cold to walk the streets of this strange, fast-moving town, he encounters Monsieur Bark, a widower whose dignified sorrow mirrors his own. Though they have no shared language, an instinctive friendship is forged between them."
Mornings in Jenin: A Novel by Susan Abulhawa
"1948. The Abulheja family are forcibly removed from their ancestral home in Ein Hod and sent to live in a refugee camp in Jenin. Through Amal, the bright granddaughter of the patriarch, we witness the stories of her brothers: one, a stolen boy who becomes an Israeli soldier; the other who, in sacrificing everything for the Palestinian cause, will become his enemy. Amal's own dramatic story threads its way through six decades of Palestinian-Israeli tension, eventually taking her into exile in Pennsylvania."
Strength in What Remains by Tracy Kidder
"Having survived the horrors of civil war and genocide, Deo arrives at JFK airport from Burundi with two hundred dollars and no contacts; he begins to meet the strangers who will point him towards Columbia University, medical school, and a life devoted to healing."
The Beautiful Things That Heaven Bears by Dinaw Mengestu
"Seventeen years after fleeing the Ethiopian revolution, Sepha Stephanos runs a grocery store in a poor African-American neighborhood in Washington, D.C., where he reflects on his past and the differences between his prospects and the life he imagined."
The Depths of the Sea by Jamie Metzl
"Struggling to overcome painful Vietnam War memories, dispirited CIA desk officer Morgan O'Reilly learns that the grown surrogate son he rescued years earlier has disappeared during a mission to the Cambodian refugee camps of Thailand."
The Farming of Bones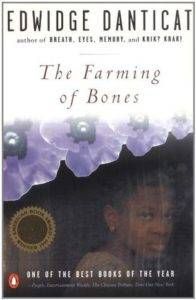 by Edwidge Danticat
"It is 1937 and Amabelle Désir, a young Haitian woman living in the Dominican Republic, has built herself a life as the servant and companion of the wife of a wealthy colonel. She and Sebastien, a cane worker, are deeply in love and plan to marry. But Amabelle's world collapses when a wave of genocidal violence, driven by Dominican dictator Rafael Trujillo, leads to the slaughter of Haitian workers. Amabelle and Sebastien are separated, and she desperately flees the tide of violence for a Haiti she barely remembers."
The Gangster We Are Looking For by lê thi diem thúy
"In 1978 six refugees – a girl, her father, and four "uncles"–are pulled from the sea to begin a new life in San Diego. In the child's imagination, the world of itchy dresses and run-down apartments is transmuted into an unearthly realm: she sees everything intensely, hears the distress calls of inanimate objects and waits for her mother to join her."
The House of the Spirits by Isabel Allende
"As a girl, Clara del Valle can read fortunes, make objects move as if they had lives of their own, and predict the future. Following the mysterious death of her sister, Rosa the Beautiful, Clara is mute for nine years. When she breaks her silence, it is to announce that she will be married soon to the stern and volatile landowner Esteban Trueba. Set in an unnamed Latin American country over three generations, The House of the Spirits is an epic of a proud and passionate family, secret loves and violent revolution."
The Illegal by Lawrence Hill
"Fast-moving and compelling, The Illegal is a literary thriller that addresses the fate of undocumented refugees who struggle to survive in nations that do not want them."
The Internationals by Sarah May
"Set in and around a Macedonia refugee camp during the 1999 Kosovo crisis, Sarah May's satirical third novel spans seventy-eight tense days from the commencement of NATO airstrikes on Yugoslavia to the withdrawal of Serb forces from northern Kosovo. As the spotlight of the world's media is turned on a small, landlocked country struggling to turn itself into a capitalist state, an extraordinary cast of aid workers, journalists and diplomats finds itself becoming inextricably involved with refugees, arms smugglers, Macedonia advertising executives and an Albanian mayor in ways none of them expected."
The Kite Runner by Khaled Hosseini
"In his debut novel, Khaled Hosseini unfolds the story of Amir, the son of a wealthy Afghani, and Hassan, an impoverished Hazarajat. Raised in two very different environments, the boys remain childhood best friends and kite runners. However, tragedy and war force them apart. Hassan remains in Kabul, while Amir and his father move to America. It is only as an adult that Amir, who learns of Hassan and his wife's murder, returns to Kabul, now ruled by the Taliban, to rescue Hassan's enslaved son."
The Last Illusion by Porochista Khakpour
"In a tiny village in rural Iran, Zal's demented mother–horrified by his pale skin and hair, the opposite of her own–becomes convinced her baby is evil. She puts him in a wire birdcage on her veranda with the rest of her caged flock, and there he stays for the next ten years. He is rescued from that hell and adopted by a behavioral analyst who brings him to New York and sets out to help him find happiness."
The Refugees by Viet Thanh Nguyen
"A collection of stories, written over a twenty-year period, examines the Vietnamese experience in America as well as questions of home, family, and identity."
The Silence and the Roar by Nihad Sirees
"In an unnamed Middle Eastern country resembling Syria, the entire country has mobilized to celebrate the twenty year anniversary of the reigning despot. Desperate to get away from the noise and the zombie-like masses, author Fathi Chin leaves his house to visit his mother. En route, he stops to help a student who is being beaten by the police. Fathi's ID papers are confiscated and he is forced to return home and told to report to the police station before night falls."
The Tyrant's Novel by Thomas Keneally
"Trapped behind barbed wire in an alien land, a man used to guarding his secrets is compelled to set the record straight."
The Wolf in the Attic by Paul Kearney
"1920s Oxford: home to C.S. Lewis, J.R.R. Tolkien…and Anna Francis, a young Greek refugee looking to escape the grim reality of her new life. The night they cross paths, none suspect the fantastic world at work around them."
These Are the Names by Tommy Wieringa
"Tommy Wieringa traces two stories doomed to collide. In one, he follows a group of starving, near-feral Eurasian refugees on a harrowing quest for survival; in the other, he follows Pontus Beg, a policeman from a small border town on the steppe, as he investigates the death of a rabbi, one of the town's two remaining Jews."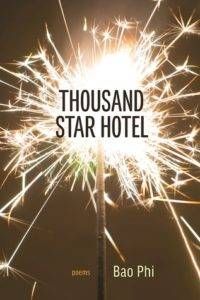 Thousand Star Hotel by Bao Phi
"Thousand Star Hotel confronts the silence around racism, police brutality, and the invisibility of the Asian American urban poor."
What is the What by Dave Eggers
"Valentino Achak Deng was among the thousands of children who had to flee their homes in Sudan in order to escape a life of war and danger. Soon he finds himself in the United States. But with his new home come new obstacles."
---
What other books would you recommend for World Refugee Days? Find even more books about refugees here.