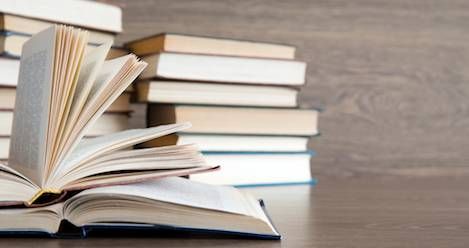 Lists
100 Must-Read Works of Genre-Bending Nonfiction
This content contains affiliate links. When you buy through these links, we may earn an affiliate commission.
My favorite kind of book is the kind that is hard to describe. The kind that makes booksellers struggle to decide where it should be shelved. Is it memoir or science? Philosophy or essay? Biography or criticism? Current events or autobiography? I don't have to make the bookstore shelving decision myself, not being a bookseller, but I do often have a hard time deciding where to browse in stores. My favorite books are those that hide out in Women's Studies but could also go with Essays, or are in the Nature section but could also fit in Philosophy.
Hence this list. Each of these books combines two or more genres or bends the rules — or better yet the "rules" — of an already-established form. I considered trying to separate the books in this list into loosely-defined categories such as "books with a lot of memoir in them" or "books that contain science and/or math," but that seemed like an excellent way to give myself a huge headache, and it undermines my whole point: that some books do everything they can to resist classification. So I stuck with alphabetizing them by title.
You will see my biases in this list: it's very memoir- and essay-heavy, as those are the nonfiction forms I read most often. It's also heavy on the literary and philosophical and leans toward the experimental. As with all lists of this sort, it's possible to write an alternate, entirely different list that's equally interesting if not more so. That said, what genre-bending nonfiction would you add?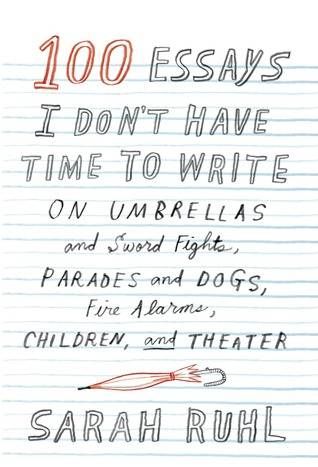 100 Essays I Don't Have Time to Write, Sarah Ruhl
2500 Random Things About Me Too, Matias Viegener
About a Mountain, John D'Agata
The Address Book, by Sophe Calle
Against Interpretation, Susan Sontag
The Anatomy of Melancholy, Robert Burton
The Argonauts, Maggie Nelson
At the Existentialist Cafe, Sarah Bakewell
The Autobiography of an Unknown Indian, Nirad C. Chaudhuri
A Bestiary, Lily Hoang
Ban en Banlieue, Bhanu Kapil
Between the World and Me, Ta-Nehisi Coates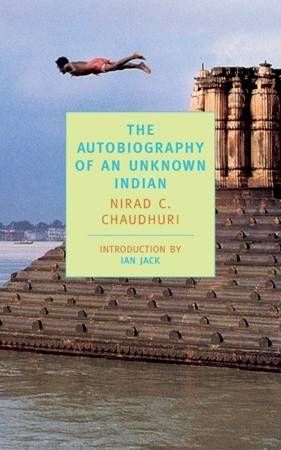 Black Lamb and Grey Falcon, Rebecca West
The Blue Jay's Dance: A Memoir of Early Motherhood, Louise Erdrich
The Body: An Essay, Jenny Boully
The Body in Pain: The Making and Unmaking of the World, Elaine Scarry
Borderlands/La Frontera: The New Mestiza, Gloria Anzaldúa
The Compleat Purge, Trisha Low
Confessions of an English Opium-Eater, Thomas De Quincey
Dictee, Theresa Hak Kyung Cha
Don't Let Me Be Lonely: An American Lyric, Claudia Rankine
Encountering God: A Spiritual Journey from Bozeman to Banaras, Diana Eck
Encyclopedia of an Ordinary Life, Amy Krouse Rosenthal
Eros the Bittersweet: An Essay, Anne Carson
Every Love Story is a Ghost Story: A Life of David Foster Wallace, D. T. Max
The Face: A Time Code, Ruth Ozeki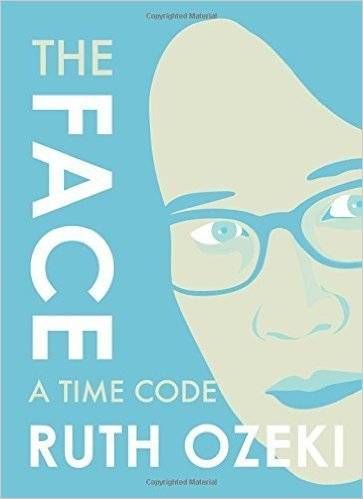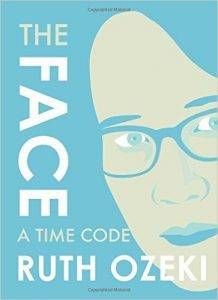 The Fall of Language in the Age of English, Minae Mizumura
A Fan's Notes, Frederick Exley
The Folded Clock: A Diary, Heidi Julavits
Footsteps: Adventures of a Romantic Biographer: Richard Holmes
The Grey Album: On the Blackness of Blackness, Kevin Young
The Hare with the Amber Eyes: A Family's Century of Art and Loss, Edmund de Waal
H is for Hawk, Helen Macdonald
Heroines, Kate Zambreno
A History of Bombing, Sven Lindqvist
Hood, Alison Kinney
Hotel, Joanna Walsh
How to be Black, Baratunde Thurston
How to Suppress Women's Writing, Joanna Russ
How to Talk About Books You Haven't Read, Pierre Bayard
In Other Words, Jhumpa Lahiri
The Interesting Narrative of the Life of Olaudah Equiano, Olaudah Equiano
Is God a Mathematician?, Mario Livio
Lab Girl, Hope Jahren
The Lifespan of a Fact, John D'Agata
Little Labors, Rivka Galchen
The Lonely City: Adventures in the Art of Being Alone, Olivia Laing
The Lost Art of Walking: The History, Science, and Literature of Pedestrianism, Geoff Nicholson
Lying: A Metaphorical Memoir, Lauren Slater
The Magician's Book: A Skeptic's Adventures in Narnia, Laura Miller
The Morville Hours: The Story of a Garden, Katherine Swift
The Motion of Light Water: Sex and Science Fiction Writing In the East Village, Samuel R. Delany
My Emily Dickinson, Susan Howe
My Paris, Gail Scott
My Poets, Maureen McLane
A Natural History of the Senses, Diane Ackerman
Negroland: A Memoir, Margo Jefferson
The Noble Hustle: Poker, Beef Jerky, and Death, Colson Whitehead
Now and at the Hour of Our Death, Susana Moreira Marques
The Odd Woman and the City: A Memoir, Vivian Gornick
Ongoingness: The End of a Diary, Sarah Manguso
Out of Sheer Rage: Wrestling with D.H. Lawrence, by Geoff Dyer
The Periodic Table, Primo Levi
The Pharmacist's Mate, Amy Fusselman
The Pillow Book, Sei Shonagon
The Possessed: Adventures with Russian Books and the People Who Read Them, Elif Batuman
The Quest for Corvo: An Experiment in Biography, A.J.A. Symons
Rational Mysticism: Spirituality Meets Science in the Search for Enlightenment, John Horgan
Reality Hunger: A Manifesto, David Shields
Religio Medici and Urne-Buriall, Thomas Browne
The Republic of Imagination: A Life in Books, Azar Nafisi
The Rings of Saturn, W.G. Sebald
The Rodrigo Chronicles: Conversations about America and Race, Richard Delgado
Running in the Family, Michael Ondaatje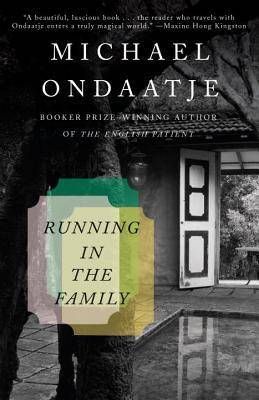 Self-Portrait in Green, Marie NDiaye
The Self Unstable, Elisa Gabbert
A Sense of the Mysterious: Science and the Human Spirit, Alan Lightman
The Silent Woman: Sylvia Plath and Ted Hughes, Janet Malcolm
Stiff: The Curious Lives of Human Cadavers, Mary Roach
Stranger on a Train: Daydreaming and Smoking Around America with Interruptions, Jenny Diski
Teach Us to Sit Still: A Skeptic's Search for Health and Healing, Tim Parks
The Temptation to Exist, E.M. Cioran
Things I Don't Want to Know: On Writing, Deborah Levy
Things Seen, Annie Ernaux
Tiger Writing: Art, Culture, and the Interdependent Self, Gish Jen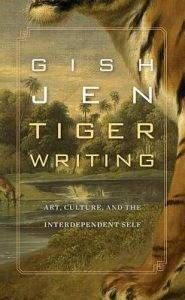 Tristes Tropiques, Claude Lévi-Strauss
Unmastered: A Book on Desire Most Difficult to Tell, Katherine Angel
Twenty Minutes in Manhattan, Michael Sorkin
U and I: A True Story, Nicholson Baker
Vanishing Point: Not a Memoir, Ander Monson
A Vindication of the Rights of Woman, Mary Wollstonecraft
A Walk in the Woods: Rediscovering America on the Appalachian Trail, Bill Bryson
The Walk: Notes on a Romantic Image, Jeffrey C. Robinson
Wanderlust: A History of Walking, Rebecca Solnit
What the Bee Knows: Reflections on Myth, Symbol, and Story, P.L. Travers
When Women Were Birds: Fifty-Four Variations on Voice, Terry Tempest Williams
The Wilder Life: My Adventures in the Lost World of Little House on the Prairie, Wendy McClure
The Woman Warrior: Memoirs of a Girlhood Among Ghosts, Maxine Hong Kingston
The Women, Hilton Als
Writing to Save a Life: The Louis Till File, John Edgar Wideman
Zen and the Art of Motorcycle Maintenance, Robert M. Pirsig