Lists
100 Must-Read Books with Unlikable Women
This content contains affiliate links. When you buy through these links, we may earn an affiliate commission.
Nothing makes me reach faster for a book than seeing people complain about an unlikable character. I already know it's going to be a woman–or girl. While literature has been steeped with unlikable men since the beginning, they get to be part of literature because they're complicated and compelling. The male anti-hero is actually cheered for and loved. Women on the other hand get labeled annoying, unlikable, and not someone to be friends with. Sometimes it honestly feels like a woman is unlikable just for breathing, which is why I welcome with open arms all the unlikable women flooding into publishing. They refuse to be boxed into the idea of what girls, women, mothers, sisters, and girlfriends should be. They refuse to smile through their problems, to not be a burden, to make the right decisions, to play nice. They are human. They are hot messes. They have mental illnesses, are addicts, are aggressive, violent, complicated, and flawed. They are many times products of abuse and/or gaslighting. Sometimes they are killers. Sometimes they are just unlikable. Many times I love them. I learn from them. They always remind me we are not a monolith. We are allowed to be flawed. If it's not a man's job to be liked it is not a woman's.
Most of these unlikable women are the main character(s) while some are not but are important characters. Some are intentionally written by authors as unlikable characters with the purpose of pushing back against sexism, while others are on this list because reviews about how unlikable they are crossed my path enough times to make me scratch my head as a reader but left me unsurprised as a woman.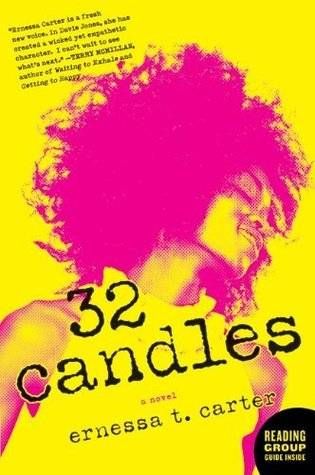 32 Candles by Ernessa T. Carter: Slightly twisted, utterly romantic, and deftly wry story of Davie Jones, who, if she doesn't stand in her own way, just might get the man of her dreams.
A Good Idea by Cristina Moracho: Betty disappears and her ex-boyfriend Calder admits to drowning her, but his confession is thrown out, and soon the entire town believes he was coerced and Betty has simply run away. Fin–Betty's best friend–knows the truth, and she returns to Williston for one final summer, determined to get justice for her friend, even if it means putting her loved ones—and herself—at risk.
After Birth by Elisa Albert: A year has passed since Ari gave birth to Walker, though it went so badly awry she has trouble calling it "birth" and still she can't locate herself in her altered universe. Amid the strange, disjointed rhythms of her days and nights and another impending winter in upstate New York, Ari is a tree without roots, struggling to keep her branches aloft.
Alena by Kim Andersson: Alena's life is a living hell. Since starting at the snobbish boarding school Alena's been harassed every day by Philippa and the girls on the lacrosse team. But Alena's best friend Josephine is not going to accept that anymore-not from the counselor or principal, not from Philippa, and not from anyone at that horrid school. If Alena does not fight back then Josephine will take matters into her own hands.
Always Happy Hour: Stories by Mary Miller: Claustrophobic and lonesome, acerbic and magnetic, the women in Always Happy Hour seek understanding in the most unlikely places—a dilapidated foster home where love is a liability, a trailer park laden with a history of bad decisions, and the empty corners of a dream home bought after a bitter divorce.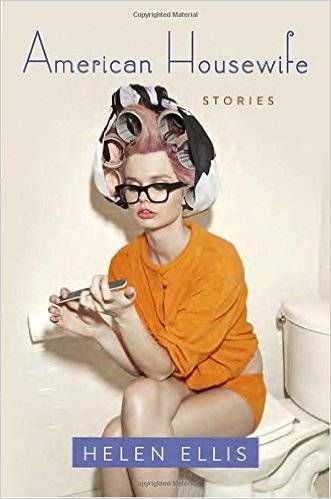 American Housewife: Stories by Helen Ellis: A sharp, funny, delightfully unhinged collection of stories set in the dark world of domesticity, American Housewife features murderous ladies who lunch, celebrity treasure hunters, and the best bra fitter south of the Mason Dixon line.
Americanah by Chimamanda Ngozi Adichie: Ifemelu and Obinze are young and in love when they depart military-ruled Nigeria for the West. Beautiful, self-assured Ifemelu heads for America, where despite her academic success, she is forced to grapple with what it means to be black for the first time. Quiet, thoughtful Obinze had hoped to join her, but with post-9/11 America closed to him, he instead plunges into a dangerous, undocumented life in London. Fifteen years later, they reunite in a newly democratic Nigeria, and reignite their passion—for each other and for their homeland.
Anya's Ghost by Vera Brosgol: Of all the things Anya expected to find at the bottom of an old well, a new friend was not one of them. Especially not a new friend who's been dead for a century. Falling down a well is bad enough, but Anya's normal life might actually be worse.
Asking For It by Louise O'Neill: A powerful story about the devastating effects of rape and public shaming, told through the awful experience of a young woman whose life is changed forever by an act of violence.
Behind Her Eyes by Sarah Pinborough: A novel that takes the modern day love triangle and not only turns it on its head, but completely reinvents it in a way that will leave readers reeling.
Bitch Planet Vol 1 by Kelly Sue DeConnick, Valentine De Landro (Artist), Robert Wilson IV (Artist): In a future just a few years down the road in the wrong direction, a woman's failure to comply with her patriarchal overlords will result in exile to the meanest penal planet in the galaxy. When the newest crop of fresh femmes arrive, can they work together to stay alive or will hidden agendas, crooked guards, and the deadliest sport on (or off!) Earth take them to their maker?
Blood Defense by Marcia Clark: Samantha Brinkman, an ambitious, hard-charging Los Angeles criminal defense attorney, is struggling to make a name for herself and to drag her fledgling practice into the big leagues. Sam lands a high-profile double-murder case in which one of the victims is a beloved TV star—and the defendant is a decorated veteran LAPD detective. It promises to be exactly the kind of media sensation that would establish her as a heavy hitter in the world of criminal law.
Burn Baby Burn by Meg Medina: Award-winning author Meg Medina transports us to a time when New York seemed balanced on a knife-edge, with tempers and temperatures running high, to share the story of a young woman who discovers that the greatest dangers are often closer than we like to admit — and the hardest to accept.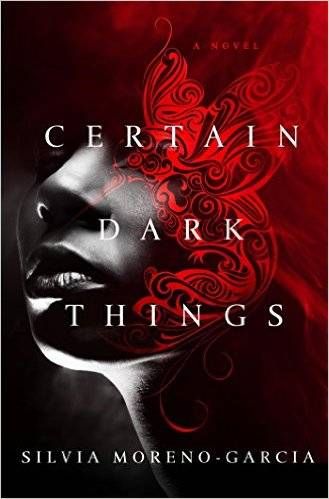 Certain Dark Things by Silvia Moreno-Garcia: Atl, the descendant of Aztec blood drinkers, must feast on the young to survive and Domingo looks especially tasty. Smart, beautiful, and dangerous, Atl needs to escape to South America, far from the rival narco-vampire clan pursuing her. Vampires, humans, cops, and gangsters collide in the dark streets of Mexico City. Do Atl and Domingo even stand a chance of making it out alive?
Confessions by Kanae Minato: Narrated in alternating voices, with twists you'll never see coming, Confessions probes the limits of punishment, despair, and tragic love, culminating in a harrowing confrontation between teacher and student that will place the occupants of an entire school in danger. You'll never look at a classroom the same way again.
Dare Me by Megan Abbott: Beth calls the shots and Addy carries them out, a long-established order of things that has brought them to the pinnacle of their high-school careers. Now they're seniors who rule the intensely competitive cheer squad, feared and followed by the other girls — until the young new coach arrives…The raw passions of girlhood are brought to life in this taut, unflinching exploration of friendship, ambition, and power.
Dark Places by Gillian Flynn: Libby Day was seven when her mother and two sisters were murdered in "The Satan Sacrifice of Kinnakee, Kansas." She survived—and famously testified that her fifteen-year-old brother, Ben, was the killer. Twenty-five years later, the Kill Club—a secret society obsessed with notorious crimes—locates Libby and pumps her for details. They hope to discover proof that may free Ben.
Dead Letters by Caite Dolan-Leach: Even in a family of alcoholics, Zelda Antipova was the wild one, notorious for her mind games and destructive behavior. Stuck tending the vineyard and the girls' increasingly unstable mother, Zelda was allegedly burned alive when she passed out in the barn with a lit cigarette. But Ava finds the official explanation a little too neat. A little too Zelda. Then she receives a cryptic message—from her sister.
Debbie Doesn't Do it Anymore by Walter Mosley: Debbie Dare, a black porn queen, has to come to terms with her sordid life in the adult entertainment industry after her tomcatting husband dies in a hot tub. Electrocuted. With another woman in there with him. Debbie decides she just isn't going to "do it anymore." But executing her exit strategy from the porn world is a wrenching and far from simple process.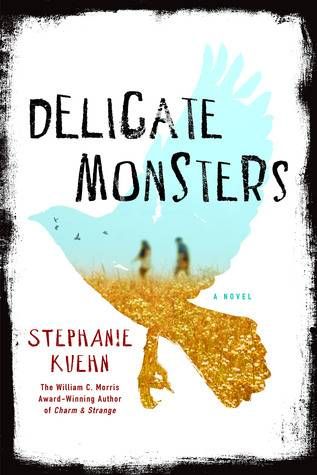 Delicate Monsters by Stephanie Kuehn: When nearly killing a classmate gets seventeen-year-old Sadie Su kicked out of her third boarding school in four years, she returns to her family's California vineyard estate. Here, she's meant to stay out of trouble. Here, she's meant to do a lot of things. But it's hard. She's bored. And when Sadie's bored, the only thing she likes is trouble.
Difficult Women by Roxane Gay: The women in these stories live lives of privilege and of poverty, are in marriages both loving and haunted by past crimes or emotional blackmail. From a girls' fight club to a wealthy subdivision in Florida where neighbors conform, compete, and spy on each other, Gay delivers a wry, beautiful, haunting vision of modern America reminiscent of Merritt Tierce, Jamie Quatro, and Miranda July.
Downers Grove by Michael Hornburg: As Chrissie tries to take control of the events that shape her life, she finds the events beginning to take control of her, until she is finally cornered by choices with everlasting consequences. Full of humor, wit, and the sacrilegious worldview of a savvy teenager, Downers Grove paints a searing portrait of the American dream in all its broken glory.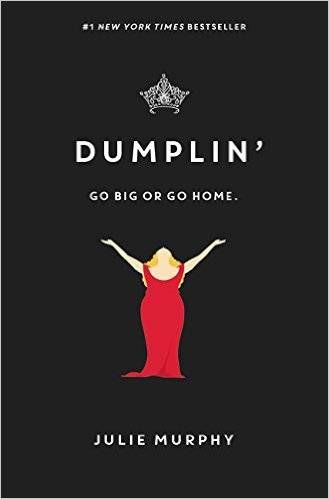 Dumplin' by Julie Murphy: Dubbed "Dumplin'" by her former beauty queen mom, Willowdean sets out to take back her confidence by doing the most horrifying thing she can imagine: entering the Miss Teen Blue Bonnet Pageant—along with several other unlikely candidates—to show the world that she deserves to be up there as much as any twiggy girl does. Along the way, she'll shock the hell out of Clover City—and maybe herself most of all.
Eileen by Ottessa Moshfegh: Played out against the snowy landscape of coastal New England in the days leading up to Christmas, young Eileen's story is told from the gimlet-eyed perspective of the now much older narrator. Creepy, mesmerizing, and sublimely funny, in the tradition of Shirley Jackson and early Vladimir Nabokov, this powerful debut novel enthralls and shocks, and introduces one of the most original new voices in contemporary literature.
Everything You Want Me to Be by Mindy Mejia: Full of twists and turns, Everything You Want Me to Be reconstructs a year in the life of Hattie Hoffman, a dangerously mesmerizing young woman, during which a small town's darkest secrets come to the forefront…and she inches closer and closer to death.
Falling Into Place by Amy Zhang: One cold fall day, high school junior Liz Emerson steers her car into a tree. This haunting and heartbreaking story is told by a surprising and unexpected narrator and unfolds in nonlinear flashbacks even as Liz's friends, foes, and family gather at the hospital and Liz clings to life.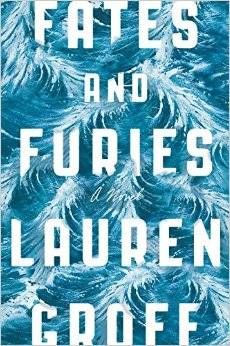 Fates and Furies by Lauren Groff: Every story has two sides. Every relationship has two perspectives. And sometimes, it turns out, the key to a great marriage is not its truths but its secrets. At the core of this rich, expansive, layered novel, Lauren Groff presents the story of one such marriage over the course of twenty-four years.
Flowers in the Attic by V.C. Andrews: They were a perfect family, golden and carefree—until a heartbreaking tragedy shattered their happiness. Now, for the sake of an inheritance that will ensure their future, the children must be hidden away out of sight, as if they never existed. Kept on the top floor of their grandmother's vast mansion, their loving mother assures them it will be just for a little while. But as brutal days swell into agonizing months and years, Cathy, Chris, and twins Cory and Carrie realize their survival is at the mercy of their cruel and superstitious grandmother…and this cramped and helpless world may be the only one they ever know.
Follow Me Down by Sherri Smith: Mia Haas has built her life far from the North Dakota town where she grew up, but when she receives word that her twin brother is missing, she is forced to return home. Back to the people she left behind, the person she used to be, and the secrets she thought she'd buried.
Girls on Fire by Robin Wasserman: By turns a shocking story of love and violence and an addictive portrait of the intoxication of female friendship, set against the unsettled backdrop of a town gripped by moral panic, Girls on Fire is an unflinching and unforgettable snapshot of girlhood: girls lost and found, girls strong and weak, girls who burn bright and brighter—and some who flicker away.
Gone Girl by Gillian Flynn: On a warm summer morning in North Carthage, Missouri, it is Nick and Amy Dunne's fifth wedding anniversary. Presents are being wrapped and reservations are being made when Nick's clever and beautiful wife disappears. Under mounting pressure from the police and the media—as well as Amy's fiercely doting parents—the town golden boy parades an endless series of lies, deceits, and inappropriate behavior. Nick is oddly evasive, and he's definitely bitter—but is he really a killer?
Gone Without A Trace by Mary Torjussen: Hannah Monroe's boyfriend, Matt, is gone. His belongings have disappeared from their house. Every call she ever made to him, every text she ever sent, every photo of him and any sign of him on social media have vanished. It's as though their last four years together never happened. As Hannah struggles to get through the next few days, with humiliation and recriminations whirring through her head, she knows that she'll do whatever it takes to find him again and get answers. But as soon as her search starts, she realizes she is being led into a maze of madness and obsession. Step by suspenseful step, Hannah discovers her only way out is to come face to face with the shocking truth…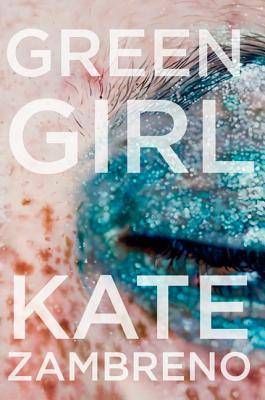 Green Girl by Kate Zambreno: Ruth, the green girl, joins the canon of young people existing in that important, frightening, and exhilarating period of drift and anxiety between youth and adulthood, and her story is told through the eyes of one of the most surprising and unforgettable narrators in recent fiction—a voice at once distanced and maternal, indulgent yet blackly funny. And the result is a piercing yet humane meditation on alienation, consumerism, the city, self-awareness, and desire, by a novelist who has been compared with Jean Rhys, Virginia Woolf, and Elfriede Jelinek.
Hausfrau by Jill Alexander Essbaum: Intimate, intense, and written with the precision of a Swiss Army knife, Jill Alexander Essbaum's debut novel is an unforgettable story of marriage, fidelity, sex, morality, and most especially self. Navigating the lines between lust and love, guilt and shame, excuses and reasons, Anna Benz is an electrifying heroine whose passions and choices readers will debate with recognition and fury. Her story reveals, with honesty and great beauty, how we create ourselves and how we lose ourselves and the sometimes disastrous choices we make to find ourselves.
Here Comes the Sun by Nicole Dennis-Benn: At an opulent resort in Montego Bay, Margot hustles to send her younger sister, Thandi, to school. Taught as a girl to trade her sexuality for survival, Margot is ruthlessly determined to shield Thandi from the same fate. When plans for a new hotel threaten their village, Margot sees not only an opportunity for her own financial independence but also perhaps a chance to admit a shocking secret: her forbidden love for another woman. As they face the impending destruction of their community, each woman—fighting to balance the burdens she shoulders with the freedom she craves—must confront long-hidden scars.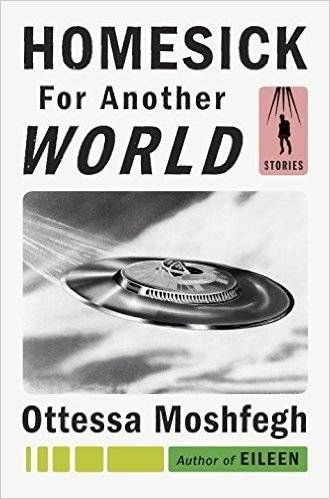 Homesick for Another World: Stories by Ottessa Moshfegh: There's something eerily unsettling about Ottessa Moshfegh's stories, something almost dangerous, while also being delightful, and even laugh-out-loud funny. Her characters are all unsteady on their feet in one way or another; they all yearn for connection and betterment, though each in very different ways, but they are often tripped up by their own baser impulses and existential insecurities.
Hot Little Hands by Abigail Ulman: Heartbreakingly tender and often darkly funny fiction is a fresh take on the experiences of contemporary young women.
I Hate Fairyland Vol 1 by Skottie Young (Writer, Artist), Jean-François Beaulieu (Colourist), Nate Piekos (Letterer): Gert—a six year old girl who has been stuck in the magical world of Fairyland for thirty years and will hack and slash her way through anything to find her way back home.
In Her Shoes by Jennifer Weiner: Sisters Rose and Maggie are two women with nothing in common but a childhood tragedy, shared DNA, and the same size feet, are about to learn that their family is more different than they ever imagined, and that they're more alike than they'd ever believe.
Innocents and Others by Dana Spiotta: Meadow and Carrie have everything in common—except their views on sex, power, movie-making, and morality. Their lives collide with Jelly, a loner whose most intimate experience is on the phone. Jelly is older, erotic, and mysterious. She cold calls powerful men and seduces them not through sex but through listening. She invites them to reveal themselves, and they do.
Lady Killer by Joëlle Jones, Jamie S. Rich: Josie Schuller is a picture-perfect homemaker, wife, and mother-but she's also a ruthless, efficient killer! She's balanced cheerful domestic bliss with coldly performed assassinations, but when Josie finds herself in the crosshairs, her American Dream life is in danger!
Like Water for Chocolate by Laura Esquivel, Thomas Christensen (Translator), Carol Christensen (Translator): Tita, the youngest daughter of the house, has been forbidden to marry, condemned by Mexican tradition to look after her mother until she dies. But Tita falls in love with Pedro, and he is seduced by the magical food she cooks. In desperation, Pedro marries her sister Rosaura so that he can stay close to her, so that Tita and Pedro are forced to circle each other in unconsummated passion. Only a freakish chain of tragedies, bad luck and fate finally reunite them against all the odds.
Love Her Madly by M. Elizabeth Lee: Glo never expected to become best friends with a girl like Cyn. Blonde, blue-eyed, and a little wicked, Cyn is the kind of girl other girls naturally envy—yet, surprisingly, she embraces Glo like a sister after they transfer to the same tiny college in Florida. With a fresh start at a new school and Cyn as her best friend, Glo finds what she has been waiting for her whole life: excitement, acceptance, and the joys of female friendship. Until she and Cyn fall for the same guy.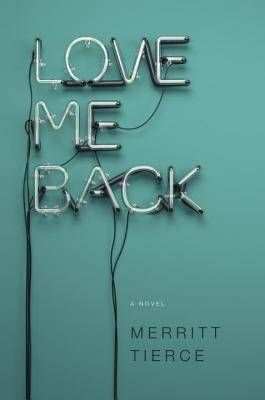 Love Me Back by Merritt Tierce: Marie, a young single mother, lands a job at an upscale Dallas steakhouse. She is preternaturally attuned to the appetites of her patrons, but quickly learns to hide her private struggle behind an easy smile and a crisp white apron. In a world of long hours and late nights, where everything runs on a currency of favors, cash and cachet, Marie gives in to brutally self-destructive impulses.
Luckiest Girl Alive by Jessica Knoll: As a teenager at the prestigious Bradley School, Ani FaNelli endured a shocking, public humiliation that left her desperate to reinvent herself. Now, with a glamorous job, expensive wardrobe, and handsome blue blood fiancé, she's this close to living the perfect life she's worked so hard to achieve. But Ani has a secret. There's something else buried in her past that still haunts her, something private and painful that threatens to bubble to the surface and destroy everything.
Millennium Series by Stieg Larsson, Reg Keeland (Translator): Harriet Vanger, a scion of one of Sweden's wealthiest families disappeared over forty years ago. All these years later, her aged uncle continues to seek the truth. He hires Mikael Blomkvist, a crusading journalist recently trapped by a libel conviction, to investigate. He is aided by the pierced and tattooed punk prodigy Lisbeth Salander. Together they tap into a vein of unfathomable iniquity and astonishing corruption.
Mockingbird Vol 1 by Chelsea Cain, Kate Niemczyk (Illustrations): S.H.I.E.L.D. Agent Bobbi Morse, the former Avenger known as Mockingbird, goes solo! With a scientific mind and a lethal mastery of martial arts, she's always been one of S.H.I.E.L.D.'s best agents, but what happens when someone close to her is murdered?
Modern Lovers by Emma Straub: Friends and former college bandmates Elizabeth and Andrew and Zoe have watched one another marry, buy real estate, and start businesses and families, all while trying to hold on to the identities of their youth. But nothing ages them like having to suddenly pass the torch (of sexuality, independence, and the ineffable alchemy of cool) to their own offspring.
Not a Self-help Book: The Misadventures of Marty Wu by Yi Shun Lai: Marty hopes to someday open a boutique costume shop, but it's hard to keep focused on her dream. First comes a spectacular career meltdown that sends her ricocheting between the stress of New York and the warmth of supportive relatives in Taiwan. Then she faces one domestic drama after another, with a formidable mother who's impossible to please, an annoyingly successful and well- adjusted brother, and surprising family secrets that pop up just when she doesn't want to deal with them.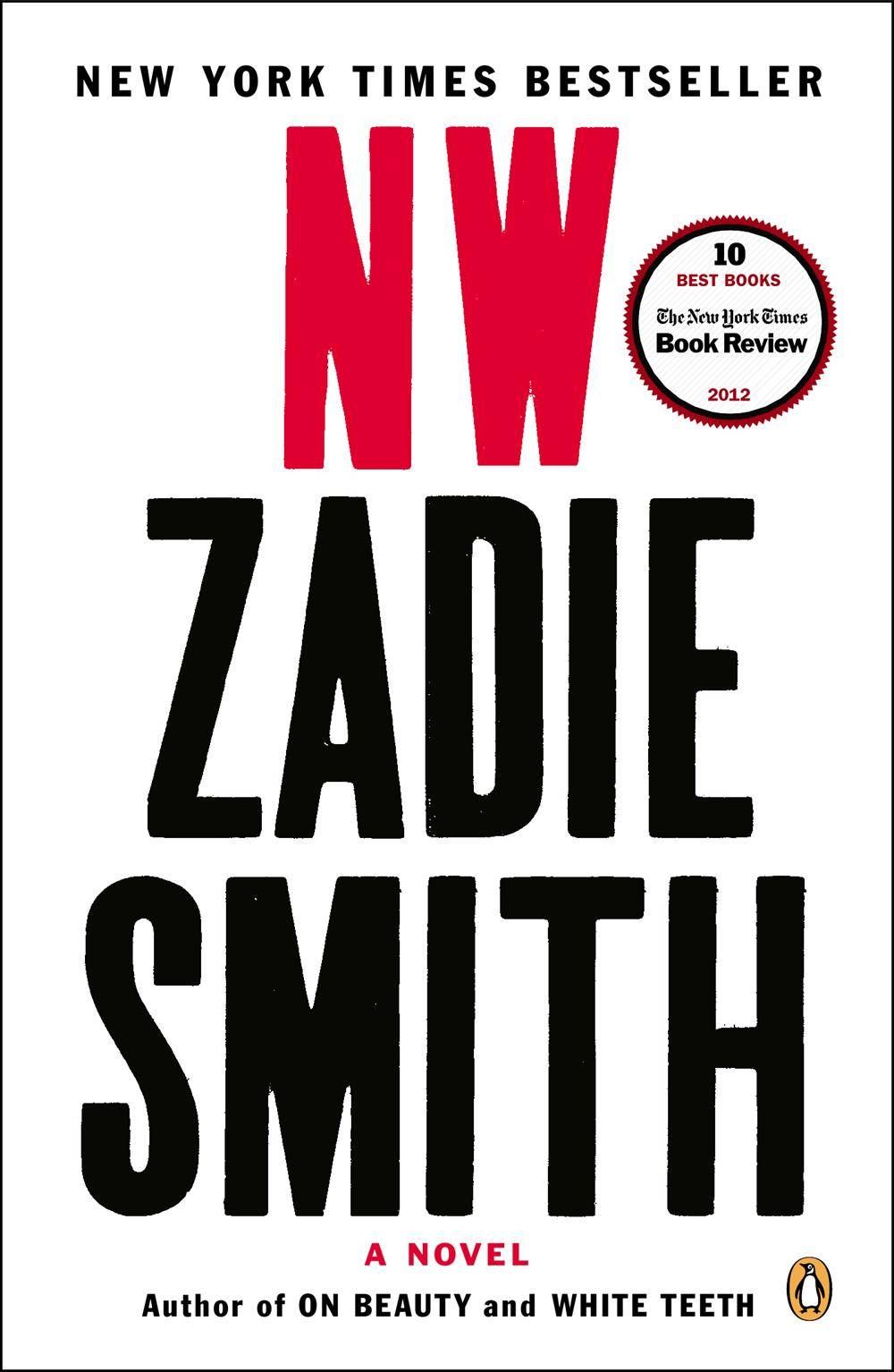 NW by Zadie Smith: Set in northwest London, Zadie Smith's brilliant tragicomic novel follows four locals—Leah, Natalie, Felix, and Nathan—as they try to make adult lives outside of Caldwell, the council estate of their childhood. In private houses and public parks, at work and at play, these Londoners inhabit a complicated place, as beautiful as it is brutal, where the thoroughfares hide the back alleys and taking the high road can sometimes lead you to a dead end.
Only Ever Yours by Louise O'Neill: In a world in which baby girls are no longer born naturally, women are bred in schools, trained in the arts of pleasing men until they are ready for the outside world. At graduation, the most highly rated girls become "companions", permitted to live with their husbands and breed sons until they are no longer useful.
Out by Natsuo Kirino, Stephen Snyder (Translator): This mesmerizing novel tells the story of a brutal murder in the staid Tokyo suburbs, as a young mother who works the night shift making boxed lunches strangles her abusive husband and then seeks the help of her coworkers to dispose of the body and cover up her crime. The coolly intelligent Masako emerges as the plot's ringleader, but quickly discovers that this killing is merely the beginning, as it leads to a terrifying foray into the violent underbelly of Japanese society.
Paulina and Fran by Rachel B. Glaser: Crackling with bon mots and knowing snapshots of that moment when the carefree cocoon of adolescence opens into the permanent, unknowable future, Paulina & Fran is both a sparkling dance party of a novel, and the debut novel of a writer with rare insight into the complexities of obsession, friendship, and prickly, ever-elusive love.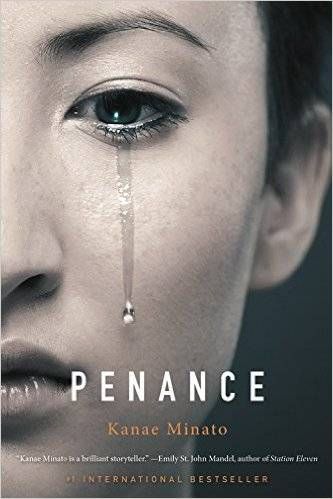 Penance by Kanae Minato: When they were children, Sae, Maki, Akiko and Yuko were tricked into separating from their friend Emili by a mysterious stranger. Then the unthinkable occurs: Emili is found murdered hours later. The girls weren't able to accurately describe the stranger's appearance to the police and Emili's mother, curses the surviving girls, vowing that they will pay for her daughter's murder.
Real World by Natsuo Kirino, Philip Gabriel (Translator): In a crowded Tokyo suburb, four teenage girls indifferently wade their way through a hot, smoggy summer. When one of them, Toshi, discovers that her nextdoor neighbor has been brutally murdered, the girls suspect the killer is the neighbor's son. But when he flees, taking Toshi's bike and cell phone with him, the four girls get caught up in a tempest of dangers that rise from within them as well as from the world around them. Psychologically intricate and astute, Real World is a searing, eye-opening portrait of teenage life in Japan unlike any we have seen before.
Rich and Pretty by Rumaan Alam: Once, Sarah and Lauren were inseparable; for a long a time now, they've been apart. Can two women who rarely see one other, selectively share secrets, and lead different lives still call themselves best friends? Is it their abiding connection—or just force of habit—that keeps them together? With impeccable style, biting humor, and a keen sense of detail, Rumaan Alam deftly explores how the attachments we form in childhood shift as we adapt to our adult lives—and how the bonds of friendship endure, even when our paths diverge.
Rooms by Lauren Oliver: Wealthy Richard Walker has just died, leaving behind his country house full of rooms packed with the detritus of a lifetime. His estranged family—bitter ex-wife Caroline, troubled teenage son Trenton, and unforgiving daughter Minna—have arrived for their inheritance. But the Walkers are not alone. Prim Alice and the cynical Sandra, long dead former residents bound to the house, linger within its claustrophobic walls. The living and dead are each haunted by painful truths that will soon surface with explosive force. When a new ghost appears, and Trenton begins to communicate with her, the spirit and human worlds collide—with cataclysmic results.
Sarong Party Girls by Cheryl Lu-Lien Tan: On the edge of twenty-seven, Jazzy hatches a plan for her and her best girlfriends: Sher, Imo, and Fann. Before the year is out, these Sarong Party Girls will all have spectacular weddings to rich ang moh—Western expat—husbands, with Chanel babies (the cutest status symbols of all) quickly to follow. Razor-sharp, spunky, and vulgarly brand-obsessed, Jazzy is a determined woman who doesn't lose.
Sharp Objects by Gillian Flynn: Camille Preaker faces a troubling assignment: she must return to her tiny hometown to cover the murders of two preteen girls. For years, Camille has hardly spoken to her neurotic, hypochondriac mother or to the half-sister she barely knows: a beautiful thirteen-year-old with an eerie grip on the town. Now, installed in her old bedroom in her family's Victorian mansion, Camille finds herself identifying with the young victims—a bit too strongly. Dogged by her own demons, she must unravel the psychological puzzle of her own past if she wants to get the story—and survive this homecoming.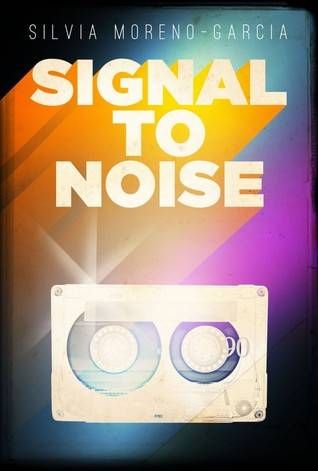 Signal to Noise by Silvia Moreno-Garcia: Mexico City, 1988. Long before iTunes or MP3s, you said "I love you" with a mix tape. Meche, awkward and fifteen, has two equally unhip friends – Sebastian and Daniela – and a whole lot of vinyl records to keep her company. When she discovers how to cast spells using music, the future looks brighter for the trio. The three friends will piece together their broken families, change their status as non-entities, and maybe even find love…
Some Girls Are by Courtney Summers: Climbing to the top of the social ladder is hard–falling from it is even harder. Regina Afton used to be a member of the Fearsome Fivesome, an all-girl clique both feared and revered by the students at Hallowell High… until vicious rumors about her and her best friend's boyfriend start going around. Now Regina's been "frozen out" and her ex-best friends are out for revenge. Tensions grow and the abuse worsens as the final days of senior year march toward an explosive conclusion.
Sorry to Disrupt the Peace by Patty Yumi Cottrell: According to the internet, there are six possible reasons why her brother might have killed himself. But Helen knows better: she knows that six reasons is only shorthand for the abyss. Helen also knows that she alone is qualified to launch a serious investigation into his death, so she purchases a one-way ticket to Milwaukee. There, as she searches her childhood home and attempts to uncover why someone would choose to die, she will face her estranged family, her brother's few friends, and the overzealous grief counselor, Chad Lambo; she may also discover what it truly means to be alive.
Still Mine by Amy Stuart: Clare is on the run. From her past, from her husband, and from her own secrets. When she turns up alone in the remote mining town of Blackmore asking about Shayna Fowles, the local girl who disappeared, everyone wants to know who Clare really is and what she's hiding. As it turns out, she's hiding a lot, including what ties her to Shayna in the first place. But everyone in this place is hiding something—from Jared, Shayna's secretive ex-husband, to Charlie, the charming small-town drug pusher, to Derek, Shayna's overly involved family doctor, to Louise and Wilfred, her distraught parents.
Sula by Toni Morrison: Two girls who grow up to become women. Two friends who become something worse than enemies. In this brilliantly imagined novel, Toni Morrison tells the story of Nel Wright and Sula Peace, who meet as children in the small town of Medallion, Ohio. Their devotion is fierce enough to withstand bullies and the burden of a dreadful secret. It endures even after Nel has grown up to be a pillar of the black community and Sula has become a pariah. But their friendship ends in an unforgivable betrayal—or does it end?
Sweetbitter by Stephanie Danler: Newly arrived in New York City, twenty-two-year-old Tess lands a job working front of house at a celebrated downtown restaurant. What follows is her education: in champagne and cocaine, love and lust, dive bars and fine dining rooms, as she learns to navigate the chaotic, enchanting, punishing life she has chosen.
Tampa by Alissa Nutting: Celeste Price, a smoldering 26-year-old middle-school teacher in Florida, unrepentantly recounts her elaborate and sociopathically determined seduction of a 14-year-old student.
The Bell Jar by Sylvia Plath: Esther Greenwood: brilliant, beautiful, enormously talented, and successful, but slowly going under — maybe for the last time. Sylvia Plath masterfully draws the reader into Esther's breakdown with such intensity that Esther's insanity becomes completely real and even rational, as probable and accessible an experience as going to the movies. Such deep penetration into the dark and harrowing corners of the psyche is an extraordinary accomplishment and has made The Bell Jar a haunting American classic.
The Child by Fiona Barton (June 27, Berkley): As an old house is demolished in a gentrifying section of London, a workman discovers a tiny skeleton, buried for years. For journalist Kate Waters, it's a story that deserves attentio. and is drawn—house by house—into the pasts of the people who once lived in this neighborhood that has given up its greatest mystery. And she soon finds herself the keeper of unexpected secrets that erupt in the lives of three women—and torn between what she can and cannot tell…
The DUFF: Designated Ugly Fat Friend by Kody Keplinger: Seventeen-year-old Bianca Piper may not be the prettiest girl in her high school, but she has a loyal group of friends, a biting wit, and a spot-on BS detector. She's also way too smart to fall for the charms of man-slut and slimy school hottie Wesley Rush, who calls Bianca the Duff–the designated ugly fat friend–of her crew. But things aren't so great at home and Bianca, desperate for a distraction, ends up kissing Wesley. Worse, she likes it. Eager for escape, Bianca throws herself into a closeted enemies-with-benefits relationship with him. Until it all goes horribly awry.
The End of Everything by Megan Abbott: Thirteen-year old Lizzie Hood and her next door neighbor Evie Verver are inseparable. And then, one afternoon, Evie disappears. The only clue: a maroon sedan Lizzie spotted driving past the two girls earlier in the day. As a rabid, giddy panic spreads through the Midwestern suburban community, everyone looks to Lizzie for answers. Lizzie takes up her own furtive pursuit of the truth, prowling nights through backyards, peering through windows, pushing herself to the dark center of Evie's world. Haunted by dreams of her lost friend and titillated by her own new power at the center of the disappearance, Lizzie uncovers secrets and lies that make her wonder if she knew her best friend at all.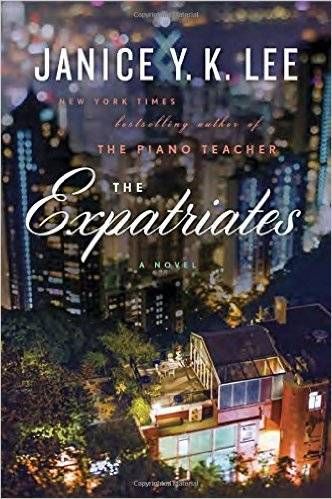 The Expatriates by Janice Y.K. Lee: Mercy, a young Korean American and recent Columbia graduate, is adrift, undone by a terrible incident in her recent past. Hilary, a wealthy housewife, is haunted by her struggle to have a child, something she believes could save her foundering marriage. Meanwhile, Margaret, once a happily married mother of three, questions her maternal identity in the wake of a shattering loss. As each woman struggles with her own demons, their lives collide in ways that have irreversible consequences for them all. Atmospheric, moving, and utterly compelling.
The Girl on the Train by Paula Hawkins: Rachel takes the same commuter train every morning and night. And then she sees something shocking. It's only a minute until the train moves on, but it's enough. Now everything's changed. Unable to keep it to herself, Rachel goes to the police. But is she really as unreliable as they say? Soon she is deeply entangled not only in the investigation but in the lives of everyone involved. Has she done more harm than good?
The Girls by Emma Cline: Northern California, during the violent end of the 1960s. At the start of summer, a lonely and thoughtful teenager, Evie Boyd, sees a group of girls in the park, and is immediately caught by their freedom, their careless dress, their dangerous aura of abandon. Soon, Evie is in thrall to Suzanne, a mesmerizing older girl, and is drawn into the circle of a soon-to-be infamous cult and the man who is its charismatic leader. Hidden in the hills, their sprawling ranch is eerie and run down, but to Evie, it is exotic, thrilling, charged—a place where she feels desperate to be accepted. As she spends more time away from her mother and the rhythms of her daily life, and as her obsession with Suzanne intensifies, Evie does not realize she is coming closer and closer to unthinkable violence.
The Invaders by Karolina Waclawiak: Cheryl has never been the right kind of country-club wife. She's always felt like an outsider, and now, in her mid-forties–facing the harsh realities of aging while her marriage disintegrates and her troubled stepson, Teddy, is kicked out of college–she feels cast adrift by the sparkling seaside community of Little Neck Cove, Connecticut. So when Teddy shows up at home just as a storm brewing off the coast threatens to destroy the precarious safe haven of the cove, she joins him in an epic downward spiral.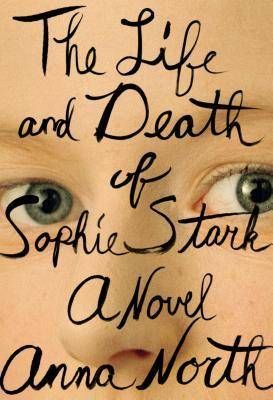 The Life and Death of Sophie Stark by Anna North: A haunting story of fame, love, and legacy told through the propulsive rise of an iconoclastic artist. Sophie Stark begins her filmmaking career by creating a documentary about her obsession, Daniel, a college basketball star. But when she becomes too invasive, she finds herself the victim of a cruel retribution. The humiliation doesn't stop her. Visionary and unapologetic, Sophie begins to use stories from the lives of those around her to create movies, and as she gains critical recognition and acclaim, she risks betraying the one she loves most.
The Perfect Stranger by Megan Miranda: Confronted by a restraining order and the threat of a lawsuit, failed journalist Leah Stevens needs to get out of Boston when she runs into an old friend, Emmy Grey, who has just left a troubled relationship. Emmy proposes they move to rural Pennsylvania, where Leah can get a teaching position and both women can start again. But their new start is threatened when a woman with an eerie resemblance to Leah is assaulted by the lake, and Emmy disappears days later.
The Red Car by Marcy Dermansky: Leah is living in Queens with a possessive husband she doesn't love and a long list of unfulfilled ambitions, when she's jolted from a thick ennui by a call from the past. Her beloved former boss and friend, Judy, has died in a car accident and left Leah her most prized possession and, as it turns out, the instrument of Judy's death: a red sports car. Facing the jarring disconnect between the life she expected and the one she is now actually living, Leah takes off for San Francisco to claim Judy's car.
The Roanoke Girls by Amy Engel: As it weaves between Lane's first Roanoke summer and her return, The Roanoke Girls shocks and tantalizes, twisting its way through revelation after mesmerizing revelation, exploring the secrets families keep and the fierce and terrible love that both binds them together and rips them apart.
The Trespasser by Tana French: Being on the Murder squad is nothing like Detective Antoinette Conway dreamed it would be. Her partner, Stephen Moran, is the only person who seems glad she's there. The rest of her working life is a stream of thankless cases, vicious pranks, and harassment. Antoinette is savagely tough, but she's getting close to the breaking point. Antoinette knows the harassment has turned her paranoid, but she can't tell just how far gone she is. Is this case another step in the campaign to force her off the squad, or are there darker currents flowing beneath its polished surface?
The Vegetarian by Han Kang: Before the nightmares began, Yeong-hye and her husband lived an ordinary, controlled life. But the dreams—invasive images of blood and brutality—torture her, driving Yeong-hye to purge her mind and renounce eating meat altogether. It's a small act of independence, but it interrupts her marriage and sets into motion an increasingly grotesque chain of events at home.
The Widow by Fiona Barton: When the police started asking questions, Jean Taylor turned into a different woman. One who enabled her and her husband to carry on, when more bad things began to happen… But that woman's husband died last week. And Jean doesn't have to be her anymore. There's a lot Jean hasn't said over the years about the crime her husband was suspected of committing. She was too busy being the perfect wife, standing by her man while living with the accusing glares and the anonymous harassment. Now there's no reason to stay quiet.
The Woman Next Door by Yewande Omotoso: Hortensia James and Marion Agostino are neighbors. One is black, the other white. Both are successful women with impressive careers. Both have recently been widowed, and are living with questions, disappointments, and secrets that have brought them shame. And each has something that the woman next door deeply desires.
The Woman Upstairs by Claire Messud: Nora Eldridge, an elementary school teacher in Cambridge, Massachusetts, long ago compromised her dream to be a successful artist, mother and lover. She has instead become the "woman upstairs," a reliable friend and neighbor always on the fringe of others' achievements. Then into her life arrives the glamorous and cosmopolitan Shahids—her new student Reza Shahid, a child who enchants as if from a fairy tale, and his parents. When Reza is attacked by schoolyard bullies, Nora is drawn deep into the complex world of the Shahid family.
This is Your Life, Harriet Chance! by Jonathan Evison: With Bernard, her husband of fifty-five years, now in the grave, seventy-eight-year-old Harriet Chance impulsively sets sail on an ill-conceived Alaskan cruise that her late husband had planned. But what she hoped would be a voyage leading to a new lease on life becomes a surprising and revelatory journey into Harriet's past.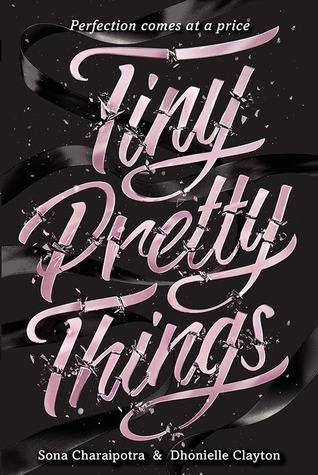 Tiny Pretty Things (Tiny Pretty Things #1)by Sona Charaipotra, Dhonielle Clayton: Gigi, Bette, and June, three top students at an exclusive Manhattan ballet school, have seen their fair share of drama. Free-spirited new girl Gigi just wants to dance—but the very act might kill her. Privileged New Yorker Bette's desire to escape the shadow of her ballet-star sister brings out a dangerous edge in her. And perfectionist June needs to land a lead role this year or her controlling mother will put an end to her dancing dreams forever.
Treasure island!!! by Sara Levine: When a college graduate with a history of hapless jobs reads Robert Louis Stevenson's novel Treasure Island, she is dumbstruck by the timid design of her life. Convinced that Stevenson's book is cosmically intended for her, she redesigns her life according to its Core Values: boldness, resolution, independence and horn-blowing. Accompanied by her mother, her sister, and a hostile Amazon parrot that refuses to follow the script, our heroine embarks on a domestic adventure more frightening than anything she'd originally planned.
Try Not to Breathe by Holly Seddon: Alex Dale is lost. Destructive habits have cost her a marriage and a journalism career. Until Alex discovers Amy Stevenson. Amy Stevenson, who was just another girl from a nearby town until the day she was found unconscious after a merciless assault. Amy Stevenson, who has been in a coma for fifteen years, forgotten by the world. Soon Alex's routine includes visiting hours at the hospital, then interviews with the original suspects in the attack. But what starts as a reporter's story becomes a personal obsession. Unable to tear herself away from her attempt to uncover the unspeakable truth, Alex realizes she's not just chasing a story—she's seeking salvation.
Ugly Girls by Lindsay Hunter: Perry and Baby Girl are best friends, though you wouldn't know it if you met them. With all their energy focused on deceiving themselves and the people around them, they don't know that real danger lurks: Jamey, an alleged high school student from a nearby town, has been pining after Perry from behind the computer screen in his mother's trailer for some time now. When Perry and Baby Girl finally agree to meet Jamey face-to-face, they quickly realize he's far from the shy high school boy they thought he was, and they'll do whatever is necessary to protect themselves.
Unbecoming by Rebecca Scherm: On the grubby outskirts of Paris, Grace restores bric-a-brac, mends teapots, re-sets gems. She calls herself Julie, says she's from California, and slips back to a rented room at night. Regularly, furtively, she checks the hometown paper on the Internet. Home is Garland, Tennessee, and there, two young men have just been paroled. One, she married; the other, she's in love with. Both were jailed for a crime that Grace herself planned in exacting detail. The heist went bad—but not before she was on a plane to Prague with a stolen canvas rolled in her bag. And so, in Paris, begins a cat-and-mouse waiting game as Grace's web of deception and lies unravels—and she becomes another young woman entirely.
Under the Midnight Sun by Keigo Higashino, Alexander O. Smith (Translator): In Osaka in 1973, the body of a murdered man is found in an abandoned building. Investigating the crime, Detective SasagakI is unable to find the killer. Over the next twenty years, through the lens of a succession of characters, Higashino tells the story of two teens, Ryo and Yukiho, whose lives are most affected by the crime, and the obsessed detective, Sasagaki, who continues to investigate the murder, looking for the elusive truth.
Vengeance Bound by Justina Ireland: Cory Graff is not alone in her head. Bound to a deal of desperation made when she was a child, Cory's mind houses the Furies—the hawk and the serpent—lingering always, waiting for her to satisfy their bloodlust. After escaping the asylum where she was trapped for years, Cory knows how to keep the Furies quiet. By day, she lives a normal life, but by night, she tracks down targets the Furies send her way. And she brings down Justice upon them.
We Could Be Beautiful by Swan Huntley: Catherine West has spent her entire life surrounded by beautiful things. She owns an immaculate Manhattan apartment, she collects fine art, she buys exquisite handbags and clothing, and she constantly redecorates her home. And yet, despite all this, she still feels empty. One night, at an art opening, Catherine meets William Stockton. He is educated, elegant, and even has a personal connection—his parents and Catherine's parents were friends years ago. But as he and Catherine grow closer, she begins to encounter strange signs, and her mother, Elizabeth (now suffering from Alzheimer's), seems to have only bad memories of William as a boy.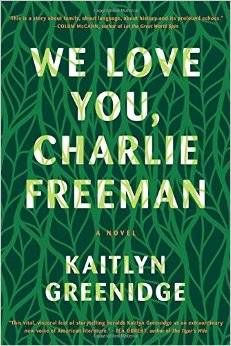 We Love You, Charlie Freeman by Kaitlyn Greenidge: The Freeman family–Charles, Laurel, and their daughters, teenage Charlotte and nine-year-old Callie–have been invited to the Toneybee Institute in rural Massachusetts to participate in a research experiment. They will live in an apartment on campus with Charlie, a young chimp abandoned by his mother. The Freemans were selected for the experiment because they know sign language; they are supposed to teach it to Charlie and welcome him as a member of their family.
What You Don't Know by JoAnn Chaney: The final victims of an infamous serial killer may be the ones he didn't kill. Hoskins cracked the case of one of the most infamous serial killers — and then it cracked him. He's in cold cases, as is his career. Sammie was the lead reporter who broke the story, but now she's selling makeup at the mall. She wants back on page 1. Gloria claims she was the unsuspecting wife. She didn't know a thing. And as new murders shake Denver, this is a final chance to get their lives back.
When Watched: Stories by Leopoldine Core: Refreshing, witty, and absolutely close to the heart, Core's twenty stories, set in and around New York City, have an other-worldly quality along with a deep seriousness—even a moral seriousness. What we know of identity is smashed and in its place, true individuals emerge, each bristling with a unique sexuality, a belief-system all their own.
Where'd You Go, Bernadette by Maria Semple: Bernadette Fox is notorious. To her Microsoft-guru husband, she's a fearlessly opinionated partner; to fellow private-school mothers in Seattle, she's a disgrace; to design mavens, she's a revolutionary architect, and to 15-year-old Bee, she is a best friend and, simply, Mom. Then Bernadette disappears. To find her mother, Bee compiles email messages, official documents, secret correspondence–creating a compulsively readable and touching novel about misplaced genius and a mother and daughter's role in an absurd world.
White Oleander by Janet Fitch: The unforgettable story of Astrid's journey through a series of foster homes and her efforts to find a place for herself in impossible circumstances after her mother is sentenced to life in prison. Each home is its own universe, with a new set of laws and lessons to be learned. With determination and humor, Astrid confronts the challenges of loneliness and poverty, and strives to learn who a motherless child in an indifferent world can become.
Woman in Cabin 10 by Ruth Ware: A journalist who writes for a travel magazine, has just been given the assignment of a lifetime: a week on a luxury cruise with only a handful of cabins. At first, Lo's stay is nothing but pleasant but as the week wears on Lo witnesses what she can only describe as a dark and terrifying nightmare: a woman being thrown overboard. The problem? All passengers remain accounted for—and so, the ship sails on as if nothing has happened, despite Lo's desperate attempts to convey that something (or someone) has gone terribly, terribly wrong…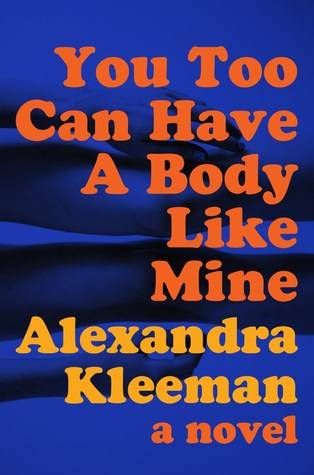 You Too Can Have a Body Like Mine by Alexandra Kleeman: A woman known only by the letter A lives with her roommate, B, and boyfriend, C, who wants her to join him on a reality show called That's My Partner! A eats (or doesn't) the right things, watches endless amounts of television, and models herself on a standard of beauty that only exists in advertising. Meanwhile B is attempting to make herself a twin of A, who hungers for something to give meaning to her life, something aside from C's pornography addiction, and becomes indoctrinated by a new religion spread throughout a web of corporate franchises, which moves her closer to the decoys that populate her television world, but no closer to her true nature.
You Will Know Me by Megan Abbott: For the Knoxes there are no limits–until a violent death rocks their close-knit gymnastics community and everything they have worked so hard for is suddenly at risk. As rumors swirl among the other parents, Katie tries frantically to hold her family together while also finding herself irresistibly drawn to the crime itself. What she uncovers–about her daughter's fears, her own marriage, and herself–forces Katie to consider whether there's any price she isn't willing to pay to achieve Devon's dream.
Save
Save
Save
Save
Save
Save
Save
Save
Save
Save