Lists
100 Must-Read Science Fiction And Fantasy Debuts
This content contains affiliate links. When you buy through these links, we may earn an affiliate commission.
This post on science fiction and fantasy debuts is sponsored by Caraval by Stephanie Garber.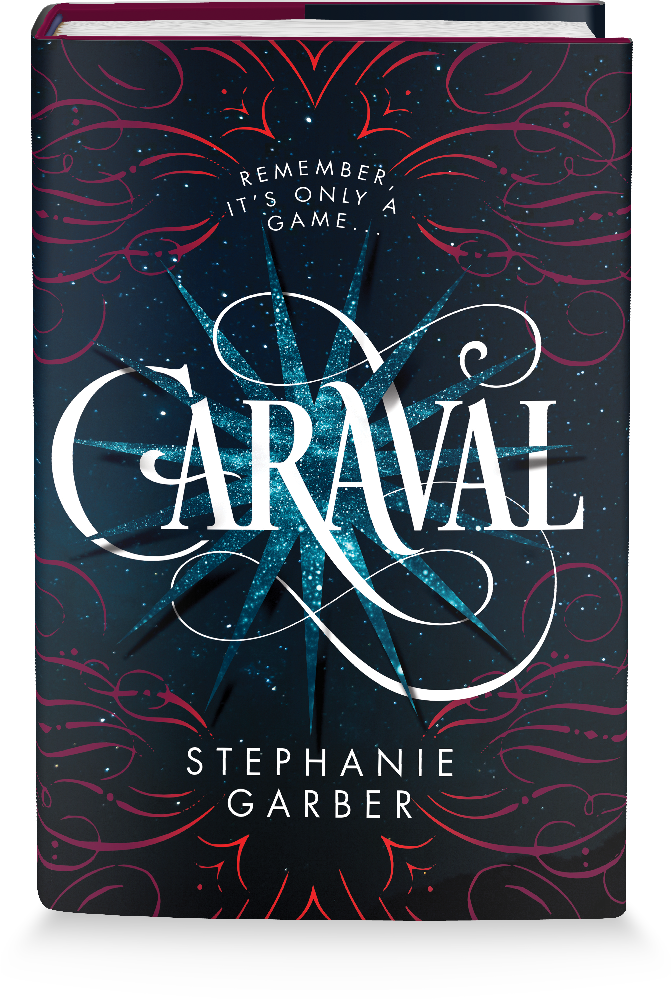 Welcome, welcome to Caraval—Stephanie Garber's sweeping tale of two sisters who escape their ruthless father when they enter the dangerous intrigue of a legendary game.
---
I love weird books. Future books, magic books, alien books, dragon books – I love them. And every time I read a science fiction or fantasy book, I think, "Why don't I read more of this genre???" It makes me so happy. Who doesn't want to be happy??? So here is a list of great science fiction and fantasy debuts that will hopefully make you happy. (And could help you cross off #2 on the Read Harder Challenge.) It's incredible to think that some of these were a first book! A few are not the author's debut book, but their debut in that format. And the titles marked with an asterisk (*) are the author's first English-language translation.
And this is just a teeny, tiny fraction of the amazing science fiction and fantasy debuts out there. Tell us about yours in the comments!
The Blade Itself (The First Law) by Joe Abercrombie: "Logen Ninefingers, infamous barbarian, has finally run out of luck. Caught in one feud too many, he's on the verge of becoming a dead barbarian — leaving nothing behind him but bad songs, dead friends, and a lot of happy enemies."
The Hitchhiker's Guide to the Galaxy by Douglas Adams: "Seconds before the Earth is demolished to make way for a galactic freeway, Arthur Dent is plucked off the planet by his friend Ford Prefect, a researcher for the revised edition of The Hitchhiker's Guide to the Galaxy who, for the last fifteen years, has been posing as an out-of-work actor."
Throne of the Crescent Moon (The Crescent Moon Kingdoms, #1)
by Saladin Ahmed: "The Crescent Moon Kingdoms, home to djenn and ghuls, holy warriors and heretics, are at the boiling point of a power struggle between the iron-fisted Khalif and the mysterious master thief known as the Falcon Prince. In the midst of this brewing rebellion a series of brutal supernatural murders strikes at the heart of the Kingdoms. But these killings are only the earliest signs of a plot for the Throne of the Crescent Moon that threatens to turn the great city of Dhamsawwaat, and the world itself, into a blood-soaked ruin."
All the Birds in the Sky by Charlie Jane Anders: "Childhood friends Patricia Delfine and Laurence Armstead didn't expect to see each other again, after parting ways under mysterious circumstances during middle school. After all, the development of magical powers and the invention of a two-second time machine could hardly fail to alarm one's peers and families. But now they're both adults, living in the hipster mecca San Francisco, and the planet is falling apart around them."
The Windup Girl by Paolo Bacigalupi: "Emiko is the Windup Girl, a strange and beautiful creature. Emiko is not human; she is an engineered being, grown and programmed to satisfy the decadent whims of a Kyoto businessman, but now abandoned to the streets of Bangkok. Regarded as soulless beings by some, devils by others, New People are slaves, soldiers, and toys of the rich in this chilling near future in which calorie companies rule the world, the oil age has passed, and the side effects of bio-engineered plagues run rampant across the globe."
In the Garden of Iden by Kage Baker: "In the 24th century, the Company preserves works of art and extinct forms of life (for profit of course). It recruits orphans from the past, renders them all but immortal, and trains them to serve the Company, Dr. Zeus. One of these is Mendoza the botanist. She is sent to Elizabethan England to collect samples from the garden of Sir Walter Iden."
North American Lake Monsters: Stories by Nathan Ballingrud: "Nathan Ballingrud's Shirley Jackson Award winning debut collection is a shattering and luminous experience not to be missed by those who love to explore the darker parts of the human psyche. Monsters, real and imagined, external and internal, are the subject. They are us and we are them and Ballingrud's intense focus makes these stories incredibly intense and irresistible."
Hammered by Elizabeth Bear: "Once Jenny Casey was somebody's daughter. Once she was somebody's enemy. Now the former Canadian special forces warrior lives on the hellish streets of Hartford, Connecticut, in the year 2062. Racked with pain, hiding from the government she served, running with a crime lord so she can save a life or two, Jenny is a month shy of fifty, and her artificially reconstructed body has started to unravel. But she is far from forgotten."
The Demolished Man by Alfred Bester: "In a world policed by telepaths, Ben Reich plans to commit a crime that hasn't been heard of in 70 years: murder. That's the only option left for Reich, whose company is losing a 10-year death struggle with rival D'Courtney Enterprises. Terrorized in his dreams by The Man With No Face and driven to the edge after D'Courtney refuses a merger offer, Reich murders his rival and bribes a high-ranking telepath to help him cover his tracks. But while police prefect Lincoln Powell knows Reich is guilty, his telepath's knowledge is a far cry from admissible evidence."
The Martian Chronicles by Ray Bradbury: "In The Martian Chronicles, Ray Bradbury, America's preeminent storyteller, imagines a place of hope, dreams, and metaphor— of crystal pillars and fossil seas—where a fine dust settles on the great empty cities of a vanished, devastated civilization. Earthmen conquer Mars and then are conquered by it, lulled by dangerous lies of comfort and familiarity, and enchanted by the lingering glamour of an ancient, mysterious native race. In this classic work of fiction, Bradbury exposes our ambitions, weaknesses, and ignorance in a strange and breathtaking world where man does not belong."
Storm Front by Jim Butcher: "police bring him in to consult on a grisly double murder committed with black magic, Harry's seeing dollar signs. But where there's black magic, there's a black mage behind it. And now that mage knows Harry's name…"
Patternmaster by Octavia Butler:

"The Patternist is a telepathic race, commanded by the Patternmaster, whose thoughts can destroy, heal, rule. Coransee, son of the ruling Patternmaster, wants the throne and will stop at nothing to get it, including venture into the wild mutant-infested hills to destroy a young apprentice–his equal and his brother."

A Darkling Sea by James L. Cambias: "On the planet Ilmatar, under a roof of ice a kilometer thick, a team of deep-sea diving scientists investigates the blind alien race that lives below. The Terran explorers have made an uneasy truce with the Sholen, their first extraterrestrial contact: so long as they don't disturb the Ilmataran habitat, they're free to conduct their missions in peace."
Kushiel's Dart by Jacqueline Carey: "In a kingdom born of angels, Phedre is an anguisette, cursed or blessed to find pleasure in pain. Sold to the Court of Night Blooming Flowers, her fate as a beautiful but anonymous courtesan was sealed. Her bond was purchased by the nobleman Anafiel Delauney, who recognized the scarlet mote in Phedre's eye as the rare mark of one touched by a powerful deity. Under Delauney's patronage she is trained in history, politics, language, and the use of body and mind as the ultimate weapon of subterfuge in a dangerous game of courtly intrigue."
The Long Way to a Small, Angry Planet (Wayfarers) by Becky Chambers: "Follow a motley crew on an exciting journey through space—and one adventurous young explorer who discovers the meaning of family in the far reaches of the universe—in this light-hearted debut space opera from a rising sci-fi star."
Gate of Ivrel by C. J. Cherryh: "Scattered about the galaxy were the time-space Gates of a vanished but not forgotten alien race. In their time, long before the rise of the native civilizations, they had terrorized a hundred worlds―not from villainy but from folly, from tampering with the strands that held a universe together. Now the task was to uproot these Gates, destroy their potency for mischief, take horror out of the hands of the few who hungered for power by misuse of the Gates."
Stories of Your Life and Others by Ted Chiang: "With sharp intelligence and humor, Chiang examines what it means to be alive in a world marked by uncertainty, but also by beauty and wonder. An award-winning collection from one of today's most lauded writers, Stories of Your Life and Others is a contemporary classic."
Spirits Abroad by Zen Cho: "A Datin recalls her romance with an orang bunian. A teenage pontianak struggles to balance homework, bossy aunties, first love, and eating people. An earth spirit gets entangled in protracted negotiations with an annoying landlord, and Chang E spins off into outer space, the ultimate metaphor for the Chinese diaspora. Straddling the worlds of the mundane and the magical, Spirits Abroad collects 10 science fiction and fantasy stories with a distinctively Malaysian sensibility."
The Lives of Tao: Tao Series Book One by Wesley Chu: "When out-of-shape IT technician Roen woke up and started hearing voices in his head, he naturally assumed he was losing it. He wasn't. He now has a passenger in his brain – an ancient alien life-form called Tao, whose race crash-landed on Earth before the first fish crawled out of the oceans."
Against the Fall of Night by Arthur C. Clarke: "Alvin, the only child for many centuries born in what is believed to be the only city left on Earth, leads a renaissance. Man is reclaiming the Earth, but evil has also returned."
Jonathan Strange & Mr. Norrell by Susannah Clarke: "At the dawn of the nineteenth century, two very different magicians emerge to change England's history. In the year 1806, with the Napoleonic Wars raging on land and sea, most people believe magic to be long dead in England-until the reclusive Mr Norrell reveals his powers, and becomes a celebrity overnight. Soon, another practicing magician comes forth: the young, handsome, and daring Jonathan Strange. He becomes Norrell's student, and they join forces in the war against France. But Strange is increasingly drawn to the wildest, most perilous forms of magic, straining his partnership with Norrell, and putting at risk everything else he holds dear."
The Invisible Library (The Invisible Library Novel) by Genevieve Cogman: "Irene is a professional spy for the mysterious Library, a shadowy organization that collects important works of fiction from all of the different realities. Most recently, she and her enigmatic assistant Kai have been sent to an alternative London. Their mission: Retrieve a particularly dangerous book. The problem: By the time they arrive, it's already been stolen."
The Devourers by Indra Das: "On a cool evening in Kolkata, India, beneath a full moon, as the whirling rhythms of traveling musicians fill the night, college professor Alok encounters a mysterious stranger with a bizarre confession and an extraordinary story. Tantalized by the man's unfinished tale, Alok will do anything to hear its completion. So Alok agrees, at the stranger's behest, to transcribe a collection of battered notebooks, weathered parchments, and once-living skins."
Solar Lottery by Philip K. Dick: "In the wake of the most recent change in leadership, employees of the former ruler scurry to find an assassin who can get past telepathic guards. But when one employee switches sides, troubling facts about the lottery system come to light, and it just might not be possible for anyone to win."
Amberlough by Lara Elena Donnelly (Out Feb. 7th – write it down now!): "Covert agent Cyril DePaul thinks he's good at keeping secrets, especially from Aristide Makricosta. They suit each other: Aristide turns a blind eye to Cyril's clandestine affairs, and Cyril keeps his lover's moonlighting job as a smuggler under wraps."
The Between by Tananarive Due: "Chilling and utterly convincing, The Between follows the struggles of a man desperately trying to hold on to the people and life he loves, but may have already lost. The compelling plot holds readers in suspense until the final, profound moment of resolution."
The Eyre Affair by Jasper Fforde: "Fans of Douglas Adams and P. G. Wodehouse will love visiting Jasper Fforde's Great Britain, circa 1985, when time travel is routine, cloning is a reality (dodos are the resurrected pet of choice), and literature is taken very, very seriously: it's a bibliophile's dream. England is a virtual police state where an aunt can get lost (literally) in a Wordsworth poem and forging Byronic verse is a punishable offense. All this is business as usual for Thursday Next, renowned Special Operative in literary detection. But when someone begins kidnapping characters from works of literature and plucks Jane Eyre from the pages of Brontë's novel, Thursday is faced with the challenge of her career."
Dragon's Egg by Robert L. Forward: "In a moving story of sacrifice and triumph, human scientists establish a relationship with intelligent lifeforms–the cheela–living on Dragon's Egg, a neutron star where one Earth hour is equivalent to hundreds of their years. The cheela culturally evolve from savagery to the discovery of science, and for a brief time, men are their diligent teachers . . ."
Legend (Drenai Tales, Book 1) by David Gemmell: "Druss, Captain of the Axe, was the stuff of legends. But even as the stories grew in the telling, Druss himself grew older. He turned his back on his own legend and retreated to a mountain lair to await his old enemy, death. Meanwhile, barbarian hordes were on the march. Nothing could stand in their way. Druss reluctantly agreed to come out of retirement. But could even Druss live up to his own legends?"
Neuromancer by William Gibson: "Case had been the sharpest data-thief in the business, until vengeful former employees crippled his nervous system. But now a new and very mysterious employer recruits him for a last-chance run. The target: an unthinkably powerful artificial intelligence orbiting Earth in service of the sinister Tessier-Ashpool business clan. With a dead man riding shotgun and Molly, mirror-eyed street-samurai, to watch his back, Case embarks on an adventure that ups the ante on an entire genre of fiction."
Kalpa Imperial: The Greatest Empire That Never Was* by Angélica Gorodischer, translated by Ursula K. LeGuin: "In eleven chapters, Kalpa Imperial's multiple storytellers relate the story of a fabled nameless empire which has risen and fallen innumerable times. Fairy tales, oral histories and political commentaries are all woven tapestry-style into Kalpa Imperial: beggars become emperors, democracies become dictatorships, and history becomes legends and stories."
Ammonite by Nicola Griffith: "Change or die. These are the only options available on the planet Jeep. Centuries earlier, a deadly virus shattered the original colony, killing the men and forever altering the few surviving women. Now, generations after the colony has lost touch with the rest of humanity, a company arrives to exploit Jeep–and its forces find themselves fighting for their lives."
The Gone-Away World by Nick Harkaway: "Gonzo Lubitch and his best friend have been inseparable since birth. They grew up together, they studied kung-fu together, they rebelled in college together, and they fought in the Go Away War together. Now, with the world in shambles and dark, nightmarish clouds billowing over the wastelands, they have been tapped for an incredibly perilous mission. But they quickly realize that this assignment is more complex than it seems, and before it is over they will have encountered everything from mimes, ninjas, and pirates to one ultra-sinister mastermind, whose only goal is world domination."
The Library at Mount Char by Scott Hawkins: "Carolyn's not so different from the other people around her. She likes guacamole and cigarettes and steak. She knows how to use a phone. Clothes are a bit tricky, but everyone says nice things about her outfit with the Christmas sweater over the gold bicycle shorts. After all, she was a normal American herself once. That was a long time ago, of course. Before her parents died. Before she and the others were taken in by the man they called Father."
Lightless by C. A. Higgins: "Serving aboard the Ananke, an experimental military spacecraft launched by the ruthless organization that rules Earth and its solar system, computer scientist Althea has established an intense emotional bond—not with any of her crewmates, but with the ship's electronic systems, which speak more deeply to her analytical mind than human feelings do. But when a pair of fugitive terrorists gain access to the Ananke, Althea must draw upon her heart and soul for the strength to defend her beloved ship."
Brown Girl in the Ring by Nalo Hopkinson: "The rich and privileged have fled the city, barricaded it behind roadblocks, and left it to crumble. The inner city has had to rediscover old ways-farming, barter, herb lore. But now the monied need a harvest of bodies, and so they prey upon the helpless of the streets. With nowhere to turn, a young woman must open herself to ancient truths, eternal powers, and the tragic mystery surrounding her mother and grandmother."
Escape from Baghdad! by Saad Hossain: "Welcome to Baghdad during the US invasion. A desperate American military has created a power vacuum that needs to be filled. Religious fanatics, mercenaries, occultists, and soldiers are all vying for power. So how do regular folks try to get by?"
The Liminal People by Ayize Jama-Everett: "Taggert can heal and hurt with just a touch. When an ex calls for help, he risks the wrath of his enigmatic master to try and save her daughter. But when Taggert realizes the daughter has more power than even he can imagine, he has to wrestle with the very nature of his skills, not to mention unmanned and uncreated gods, in order keep the girl safe. In the end, Taggert will have to use more than his power, he has to delve into his heart and soul to survive."
The Hundred Thousand Kingdoms (The Inheritance Trilogy) by N. K. Jemisin: "Yeine Darr is an outcast from the barbarian north. But when her mother dies under mysterious circumstances, she is summoned to the majestic city of Sky. There, to her shock, Yeine is named an heiress to the king. But the throne of the Hundred Thousand Kingdoms is not easily won, and Yeine is thrust into a vicious power struggle with cousins she never knew she had. As she fights for her life, she draws ever closer to the secrets of her mother's death and her family's bloody history."
Racing the Dark by Alaya Dawn Johnson: "A brilliant new novel from a 25-year-old debut author, Racing the Dark is set in a land of volcanoes and earthquakes, plagues and typhoons, of island nations bound by fear of the spirits they imprisoned to control their volatile environment. Lana, a teenaged girl on a nameless backwater island, finds an ominous blood-red jewel that marks her as someone with power, setting in motion events that drive her away from her family and into an apprenticeship with a mysterious one-armed witch."
When Fox is a Thousand by Larissa Lai: "With beautiful and enchanting prose, and a sure narrative hand, Lai combines Chinese mythology, the sexual politics of medieval China, and modern-day Vancouver to masterfully revise the myth of the Fox (a figure who can inhibit women's bodies in order to cause mischief). Her potent imagination and considerable verbal skill result in a tale that continues to haunt long after the story is told."
Long Division by Kiese Laymon: "Kiese Laymon's debut novel is a Twain-esque exploration of celebrity, authorship, violence, religion, and coming of age in Post-Katrina Mississippi, written in a voice that's alternately funny, lacerating, and wise. The book contains two interwoven stories. In the first, it's 2013: after an on-stage meltdown during a nationally televised quiz contest, 14-year-old Citoyen "City" Coldson becomes an overnight YouTube celebrity. The next day, he's sent to stay with his grandmother in the small coastal community of Melahatchie, where a young girl named Baize Shephard has recently disappeared."
Rocannon's World by Ursula K. Le Guin: "Earth-scientist Rocannon has been leading an ethnological survey on a remote world populated by three native races: the cavern-dwelling Gdemiar, the elvish Fiia, and the warrior clan, Liuar. But when the technologically primitive planet is suddenly invaded by a fleet of ships from the stars, rebels against the League of All Worlds, Rocannon is the only survey member left alive. Marooned among alien peoples, he leads the battle to free this newly discovered world and finds that legends grow around him as he fights."
Ancillary Justice (Imperial Radch) by Ann Leckie: "The only novel ever to win the Hugo, Nebula, and Arthur C. Clarke Awards and the first book in Ann Leckie's New York Times bestselling trilogy. On a remote, icy planet, the soldier known as Breq is drawing closer to completing her quest. Once, she was the Justice of Toren – a colossal starship with an artificial intelligence linking thousands of soldiers in the service of the Radch, the empire that conquered the galaxy. Now, an act of treachery has ripped it all away, leaving her with one fragile human body, unanswered questions, and a burning desire for vengeance."
Ninefox Gambit by Yoon Ha Lee: "Captain Kel Cheris of the hexarchate is disgraced for using unconventional methods in a battle against heretics. Kel Command gives her the opportunity to redeem herself by retaking the Fortress of Scattered Needles, a star fortress that has recently been captured by heretics. Cheris's career isn't the only thing at stake. If the fortress falls, the hexarchate itself might be next."
The Wolf Road by Beth Lewis: "Elka barely remembers a time before she knew Trapper. She was just seven years old, wandering lost and hungry in the wilderness, when the solitary hunter took her in. In the years since then, he's taught her how to survive in this desolate land where civilization has been destroyed and men are at the mercy of the elements and each other. But the man Elka thought she knew has been harboring a terrible secret. He's a killer. A monster. And now that Elka knows the truth, she may be his next victim."
Stranger Things Happen: Stories by Kelly Link: "The eleven stories in Kelly Link's debut collection are funny, spooky, and smart. They all have happy endings. They were all especially written for you. A Best of the Year pick from Salon.com, Locus, The Village Voice, and San Francisco Chronicle. Includes Nebula, World Fantasy, and Tiptree award-winning stories."
The Three-Body Problem* by Cixin Liu, translated by Ken Liu: "Set against the backdrop of China's Cultural Revolution, a secret military project sends signals into space to establish contact with aliens. An alien civilization on the brink of destruction captures the signal and plans to invade Earth. Meanwhile, on Earth, different camps start forming, planning to either welcome the superior beings and help them take over a world seen as corrupt, or to fight against the invasion. The result is a science fiction masterpiece of enormous scope and vision."
The Grace of Kings (The Dandelion Dynasty) by Ken Liu: "Wily, charming Kuni Garu, a bandit, and stern, fearless Mata Zyndu, the son of a deposed duke, seem like polar opposites. Yet, in the uprising against the emperor, the two quickly become the best of friends after a series of adventures fighting against vast conscripted armies, silk-draped airships, and shapeshifting gods. Once the emperor has been overthrown, however, they each find themselves the leader of separate factions—two sides with very different ideas about how the world should be run and the meaning of justice."
Ash by Malinda Lo: "In the wake of her father's death, Ash is left at the mercy of her cruel stepmother. Consumed with grief, her only joy comes by the light of the dying hearth fire, rereading the fairy tales her mother once told her. In her dreams, someday the fairies will steal her away, as they are said to do. When she meets the dark and dangerous fairy Sidhean, she believes that her wish may be granted."
Redemption in Indigo by Karen Lord: "Bursting with humor and rich in fantastic detail, Redemption in Indigo is a clever, contemporary fairy tale that introduces readers to a dynamic new voice in Caribbean literature. Lord's world of spider tricksters and indigo immortals, inspired in part by a Senegalese folk tale, will feel instantly familiar–but Paama's adventures are fresh, surprising, and utterly original."
Warchild by Karin Lowachee: "When Jos' parents are killed in an attack on their trading ship, the boy is kidnapped by the attackers and then escapes – only to fall into the alien hands of humanity's greatest enemies. He is soon coerced into becoming a spy against the human race."
Legend by Marie Lu: "What was once the western United States is now home to the Republic, a nation perpetually at war with its neighbors. Born into an elite family in one of the Republic's wealthiest districts, fifteen-year-old June is a prodigy being groomed for success in the Republic's highest military circles. Born into the slums, fifteen-year-old Day is the country's most wanted criminal. But his motives may not be as malicious as they seem."
The Lies of Locke Lamora (Gentleman Bastards) by Scott Lynch: "An orphan's life is harsh—and often short—in the mysterious island city of Camorr. But young Locke Lamora dodges death and slavery, becoming a thief under the tutelage of a gifted con artist. As leader of the band of light-fingered brothers known as the Gentleman Bastards, Locke is soon infamous, fooling even the underworld's most feared ruler. But in the shadows lurks someone still more ambitious and deadly."
Restoree by Anne McCaffrey: "She was a restoree, kidnapped. Torn from Earth by a bizarre and nameless black force, Sara had no idea where she was or why she was in a beautiful new body. Controlled by brutal guards and tamed by terror, she could not comprehend her role as a nurse for a man who appeared to be an idiot. But once she discovered that the planet she had been brought to was Lothar and that the man she was caring for was its regent, Sara knew the restorees had to escape—and fast. And when they did, they became fugitives on a world of multiple evils—bound together on a daring adventure that would either join them for all time . . . or separate them forever."
Desolation Road by Ian McDonald: "It all began thirty years ago on Mars, with a greenperson. But by the time it all finished, the town of Desolation Road had experienced every conceivable abnormality from Adam Black's Wonderful Travelling Chautauqua and Educational 'Stravaganza (complete with its very own captive angel) to the Astounding Tatterdemalion Air Bazaar. Its inhabitants ranged from Dr. Alimantando, the town's founder and resident genius, to the Babooshka, a barren grandmother who just wants her own child—grown in a fruit jar; from Rajendra Das, mechanical hobo who has a mystical way with machines to the Gallacelli brothers, identical triplets who fell in love with—and married—the same woman."
China Mountain Zhang by Maureen F. McHugh: "In its pages, we enter a postrevolution America, moving from the hyperurbanized eastern seaboard to the Arctic bleakness of Baffin Island; from the new Imperial City to an agricultural commune on Mars. The overlapping lives of cyberkite fliers, lonely colonists, illicit neural-pressball players, and organic engineers blend into a powerful, taut story of a young man's journey of discovery."
A Canticle for Leibowitz by Walter M. Miller Jr.: "Winner of the 1961 Hugo Award for Best Novel and widely considered one of the most accomplished, powerful, and enduring classics of modern speculative fiction, Walter M. Miller, Jr.'s A Canticle for Leibowitz is a true landmark of twentieth-century literature — a chilling and still-provocative look at a post-apocalyptic future."
Virgins & Tricksters by Rosalie Morales Kearns: "These quirky, exuberant stories range from the Caribbean to small-town Pennsylvania to a post-apocalyptic state forest. A noted psychologist and lifelong religious skeptic is scolded by tiny statues of the Virgin Mary. Remedios, a recent college graduate, explores the Afro-Puerto Rican spirituality of her grandparents and discovers a history book that is writing itself. Dissident geologist Pilar Quiñones is shut out of a shelter during a bio-chemical attack and winds up in a forest presided over by a joyful Devil."
Signal to Noise by Silvia Moreno-Garcia: "Mexico City, 1988: Long before iTunes or MP3s, you said "I love you" with a mixtape. Meche, awkward and fifteen, has two equally unhip friends — Sebastian and Daniela — and a whole lot of vinyl records to keep her company. When she discovers how to cast spells using music, the future looks brighter for the trio."
The Night Circus by Erin Morgenstern: "The circus arrives without warning. No announcements precede it. It is simply there, when yesterday it was not. Within the black-and-white striped canvas tents is an utterly unique experience full of breathtaking amazements. It is called Le Cirque des Rêves, and it is only open at night. But behind the scenes, a fierce competition is underway: a duel between two young magicians, Celia and Marco, who have been trained since childhood expressly for this purpose by their mercurial instructors. Unbeknownst to them both, this is a game in which only one can be left standing. Despite the high stakes, Celia and Marco soon tumble headfirst into love, setting off a domino effect of dangerous consequences, and leaving the lives of everyone, from the performers to the patrons, hanging in the balance."
Nexus (Nexus #1) by Ramez Naam: "In the near future, the experimental nano-drug Nexus can link humans together, mind to mind. There are some who want to improve it. There are some who want to eradicate it. And there are others who just want to exploit it."When a young scientist is caught improving Nexus, he's thrust over his head into a world of danger and international espionage – for there is far more at stake than anyone realizes.
I Am a Cat by Sōseki Natsume: "Written over the course of 1904-1906, Soseki Natsume's comic masterpiece, I Am a Cat, satirizes the foolishness of upper-middle-class Japanese society during the Meiji era. With acerbic wit and sardonic perspective, it follows the whimsical adventures of a world-weary stray kitten who comments on the follies and foibles of the people around him."
Vurt by Jeff Noon: "Vurt is a feather–a drug, a dimension, a dream state, a virtual reality. It comes in many colors: legal Blues for lullaby dreams. Blacks, filled with tenderness and pain, just beyond the law. Pink Pornovurts, doorways to bliss. Silver feathers for techies who know how to remix colors and open new dimensions. And Yellows–the feathers from which there is no escape."
His Majesty's Dragon (Temeraire, Book 1) by Naomi Novik: "When HMS Reliant captures a French frigate and seizes its precious cargo, an unhatched dragon egg, fate sweeps Capt. Will Laurence from his seafaring life into an uncertain future–and an unexpected kinship with a most extraordinary creature. Thrust into the rarified world of the Aerial Corps as master of the dragon Temeraire, he will face a crash course in the daring tactics of airborne battle. For as France's own dragon-borne forces rally to breach British soil in Bonaparte's boldest gambit, Laurence and Temeraire must soar into their own baptism of fire."
Who Fears Death by Nnedi Okorafor: "In a post-apocalyptic Africa, the world has changed in many ways; yet in one region genocide between tribes still bloodies the land. A woman who has survived the annihilation of her village and a terrible rape by an enemy general wanders into the desert, hoping to die. Instead, she gives birth to an angry baby girl with hair and skin the color of sand. Gripped by the certainty that her daughter is different—special—she names her Onyesonwu, which means "Who fears death?" in an ancient language."
Salsa Nocturna by Daniel José Older: "A 300 year-old story collector enlists the help of the computer hacker next door to save her dying sister. A half-resurrected cleanup man for Death s sprawling bureaucracy faces a phantom pachyderm, doll-collecting sorceresses and his own ghoulish bosses. Gordo, the old Cubano that watches over the graveyards and sleeping children of Brooklyn, stirs and lights another Malagueña. Down the midnight streets of New York, a whole invisible universe churns to life in Daniel José Older s debut collection of ghost noir."
Infomocracy (The Centenal Cycle) by Malka Older: "It's been twenty years and two election cycles since Information, a powerful search engine monopoly, pioneered the switch from warring nation-states to global micro-democracy. The corporate coalition party Heritage has won the last two elections. With another election on the horizon, the Supermajority is in tight contention, and everything's on the line."
Too Like the Lightning by Ada Palmer: "Mycroft Canner is a convict. For his crimes he is required, as is the custom of the 25th century, to wander the world being as useful as he can to all he meets. Carlyle Foster is a sensayer–a spiritual counselor in a world that has outlawed the public practice of religion, but which also knows that the inner lives of humans cannot be wished away."
Recurrence Plot: And Other Time Travel Tales by Rasheedah Phillips: "Using quantum physics as an imaginative landscape, Phillips' debut speculative collection Recurrence Plot attempts to walk the fine line between fiction and reality, fate and free will, and past, present, and future."
The Carpet People by Terry Pratchett: "In the beginning, there was nothing but endless flatness. Then came the Carpet . . . That's the old story everyone knows and loves. But now the Carpet is home to many different tribes and peoples, and there's a new story in the making. The story of Fray, sweeping a trail of destruction across the Carpet. The story of power-hungry mouls—and of two brothers who set out on an adventure to end all adventures when their village is flattened."
The Free-Lance Pallbearers by Ishmael Reed: "Ishmael Reed's electrifying first novel zooms readers off to the crazy, ominous kingdom of HARRY SAM a miserable and dangerous place ruled for thirty years by Harry Sam, a former used car salesman who wields his power from his bathroom throne. In a land of a thousand contradictions peopled by cops and beatniks, black nationalists and white liberals, the crusading Bukka Doopeyduk leads a rebellion against the corrupt Sam in a wildly uproarious and scathing satire, earning the author the right to be dubbed the brightest contributor to American satire since Mark Twain."
Mortal Engines by Philip Reeve: "London is hunting again. Emerging from its hiding place in the hills, the great Traction City is chasing a terrified little town across the wastelands. Soon, London will feed.
In the attack, Tom Natsworthy is flung from the speeding city with a murderous scar-faced girl. They must run for their lives through the wreckage–and face a terrifying new weapon that threatens the future of the world."
Revelation Space by Alastair Reynolds: "Alastair Reynolds's critically acclaimed debut has redefined the space opera with a staggering journey across vast gulfs of time and space to confront the very nature of reality itself."
The Memory Garden by Mary Rickert: "Bay Singer has bigger secrets than most. Not that she knows about them. Her mother, Nan, is sure that the burden of those secrets would be too much, and that's why she never told anyone the truth, not even Bay. There's a lot that Nan's kept quiet over the years, especially those times with Mavis and Ruthie?times that were dark and full of guilt."
The Name of the Wind by Patrick Rothfuss: "So begins a tale unequaled in fantasy literature—the story of a hero told in his own voice. It is a tale of sorrow, a tale of survival, a tale of one man's search for meaning in his universe, and how that search, and the indomitable will that drove it, gave birth to a legend."
Harry Potter and the Sorcerer's Stone by J.K. Rowling: "Harry Potter has no idea how famous he is. That's because he's being raised by his miserable aunt and uncle who are terrified Harry will learn that he's really a wizard, just as his parents were. But everything changes when Harry is summoned to attend an infamous school for wizards, and he begins to discover some clues about his illustrious birthright."
The Sparrow by Mary Doria Russell: "A visionary work that combines speculative fiction with deep philosophical inquiry, The Sparrow tells the story of a charismatic Jesuit priest and linguist, Emilio Sandoz, who leads a scientific mission entrusted with a profound task: to make first contact with intelligent extraterrestrial life. The mission begins in faith, hope, and beauty, but a series of small misunderstandings brings it to a catastrophic end."
Ancient, Ancient by Kiini Ibura Salaam: "Winner of the 2012 James Tiptree Jr. Award, Ancient, Ancient collects the short fiction by Kiini Ibura Salaam, of which acclaimed author and critic Nalo Hopkinson writes, "Salaam treats words like the seductive weapons they are. She wields them to weave fierce, gorgeous stories that stroke your sensibilities, challenge your preconceptions, and leave you breathless with their beauty.""
A Stranger in Olondria by Sofia Samatar: "Jevick, the pepper merchant's son, has been raised on stories of Olondria, a distant land where books are as common as they are rare in his home. When his father dies and Jevick takes his place on the yearly selling trip to Olondria, Jevick's life is as close to perfect as he can imagine. But just as he revels in Olondria's Rabelaisian Feast of Birds, he is pulled drastically off course and becomes haunted by the ghost of an illiterate young girl."
Old Man's War by John Scalzi: "John Perry did two things on his 75th birthday. First he visited his wife's grave. Then he joined the army. The good news is that humanity finally made it into interstellar space. The bad news is that planets fit to live on are scarce―and alien races willing to fight us for them are common. So: we fight. To defend Earth, and to stake our own claim to planetary real estate. Far from Earth, the war has been going on for decades: brutal, bloody, unyielding."
Filter House by Nisi Shawl: "Filter House collects fourteen stories by Nisi Shawl, with an introduction by Eileen Gunn (author of Stable Strategies). The collection offers a haunting montage that works its magic subtly on the reader's subconscious. As Karen Joy Fowler, author of The Jane Austen Book Club says, "This lovely collection will take you, like a magic carpet, to some strange and wonderful places.""
Frankenstein, or The Modern Prometheus by Mary Shelley: "Few creatures of horror have seized readers' imaginations and held them for so long as the anguished monster of Mary Shelley's Frankenstein. The story of Victor Frankenstein's terrible creation and the havoc it caused has enthralled generations of readers and inspired countless writers of horror and suspense."
Young Woman in a Garden: Stories by Delia Sherman: "In her vivid and sly, gentle and wise, long-anticipated first collection, Delia Sherman takes seemingly insignificant moments in the lives of artists or sailors—the light out a window, the two strokes it takes to turn a small boat—and finds the ghosts haunting them, the magic surrounding them. Here are the lives that make up larger histories, here are tricksters and gardeners, faeries and musicians, all glittering and sparkling, finding beauty and hope and always unexpected, a touch of wild magic."
The Woman Who Thought She Was a Planet and Other Stories by Vandana Singh: "The first Indian female speculative fiction writer, Singh has said that her genre is a chance to find ourselves part of a larger whole; to step out of the claustrophobia of the exclusively human and discover joy, terror, wonder, and meaning in the greater universe. A revolutionary voice in fantasy writing, Singh brings her passion for discovery to these stories, and the result is like nothing of this world."
The Emperor's Blades (Chronicle of the Unhewn Throne) by Brian Staveley: "In The Emperor's Blades by Brian Staveley, the emperor of Annur is dead, slain by enemies unknown. His daughter and two sons, scattered across the world, do what they must to stay alive and unmask the assassins. But each of them also has a life-path on which their father set them, destinies entangled with both ancient enemies and inscrutable gods."
Theft of Swords by Michael J. Sullivan: "There's no ancient evil to defeat or orphan destined for greatness, just unlikely heroes and classic adventure. Royce Melborn, a skilled thief, and his mercenary partner, Hadrian Blackwater, are running for their lives when they're framed for the murder of the king. Trapped in a conspiracy that goes beyond the overthrow of a tiny kingdom, their only hope is unraveling an ancient mystery before it's too late."
An Ember in the Ashes by Sabaa Tahir: "Laia is a slave. Elias is a soldier. Neither is free. Under the Martial Empire, defiance is met with death. Those who do not vow their blood and bodies to the Emperor risk the execution of their loved ones and the destruction of all they hold dear. It is in this brutal world, inspired by ancient Rome, that Laia lives with her grandparents and older brother. The family ekes out an existence in the Empire's impoverished backstreets. They do not challenge the Empire. They've seen what happens to those who do."
An Occupation of Angels by Lavie Tidhar: "After Archangels materialise over the bloodbaths of WWII, they take up residence in most of the world's major cities. But what would happen if, more than quarter of a century later, something somehow managed to kill these supreme beings? Killarney knows and, as an agent working for the Bureau, a British agency that's so secret it doesn't officially exist, she finds herself embroiled in the consequences as, one by one, the Archangels die."
Ten Thousand Light-Years from Home by James Tiptree, Jr.: "Alice Bradley Sheldon was an American science fiction author better known as James Tiptree Jr., a pen name she used from 1967 to her death. She was most notable for breaking down the barriers between writing perceived as inherently "male" or "female"—it was not publicly known until 1977 that James Tiptree Jr. was a woman." – Wikipedia
The Hobbit by J.R.R. Tolkien: "Bilbo Baggins is a hobbit who enjoys a comfortable, unambitious life, rarely traveling any farther than his pantry or cellar. But his contentment is disturbed when the wizard Gandalf and a company of dwarves arrive on his doorstep one day to whisk him away on an adventure."
The Palm-Wine Drinkard by Amos Tutuola: "When Amos Tutuola's first novel, The Palm-Wine Drinkard, appeared in 1952, it aroused exceptional worldwide interest. Drawing on the West African (Nigeria) Yoruba oral folktale tradition, Tutuola described the odyssey of a devoted palm-wine drinker through a nightmare of fantastic adventure. Since then, The Palm-Wine Drinkard has been translated into more than 15 languages and has come to be regarded as a masterwork of one of Africa's most influential writers."
Dradin, in Love: A Tale of Elsewhen & Otherwhere by Jeff VanderMeer: VanderMeer's first novel, with illustrations by Michael Shores. You'll have to work a bit to get your hands on this one.
The Time Machine by H.G. Wells: " First published in 1895, the novel follows the adventures of a hypothetical Time Traveller who journeys into the future to find that humanity has evolved into two races: the peaceful Eloi — vegetarians who tire easily — and the carnivorous, predatory Morlocks."
Prophecies, Libels & Dreams: Stories by Ysabeau S. Wilce: "By turn whimsical and horrific (sometime in the same paragraph), Wilce's stories have been characterized as "screwball comedies for goths" but they could also be described as "historical fantasies" or "fanciful histories" for there are nuggets of historical fact hidden in them there lies."
Updraft by Fran Wilde: "Kirit Densira cannot wait to pass her wingtest and begin flying as a trader by her mother's side, being in service to her beloved home tower and exploring the skies beyond. When Kirit inadvertently breaks Tower Law, the city's secretive governing body, the Singers, demand that she become one of them instead."
Tailchaser's Song by Tad Williams: "(T)he story of Fritti Tailchaser, a courageous tom cat in a world of whiskery heroes and villains, of feline gods and strange, furless creatures called M'an."
The Sorcerer of the Wildeeps by Kai Ashante Wilson: "Critically acclaimed author Kai Ashante Wilson makes his commercial debut with this striking, wondrous tale of gods and mortals, magic and steel, and life and death that will reshape how you look at sword and sorcery."
A Planet for Rent* by Yoss, translated by David Frye: "Out of the modern-day dystopia of Cuba comes an instant classic from the island's most celebrated science fiction author: a raucous tale of a future in which a failing Earth is at the mercy of powerful capitalist alien colonizers."
This Immortal by Roger Zelazny: "Conrad Nomikos has a long, rich personal history that he'd rather not talk about and a job he'd rather not do. Escorting an alien grandee on a tour around a shattered post-nuclear war Earth is not something he relishes, especially when he becomes central to an intrigue determining Earth's future."