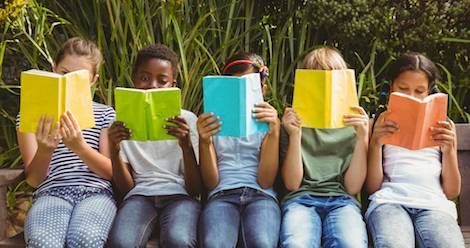 100 Must-Read Picture Books For Kids and Adults
This post contains affiliate links. When you buy through these links, Book Riot may earn a commission.
If there is one thing I've learned from being a youth librarian, it's that picture books are some of the most wonderful things in the world. I'm not just talking about for children, either. As an adult I have found joy, inspiration, comfort, sadness, and growth by reading picture books. From rhyming tales of books lost in zoos to death parables that refuse to sugarcoat, from surreal abstract collages to breathtaking classical art – there is nothing you can't find in this simple, quick, beautiful form. I've covered a few categories, hoping to honor the classics while exposing a whole world of possibility to readers of any age.
"There are some themes, some subjects, too large for adult fiction; they can only be dealt with adequately in a children's book." – Philip Pullman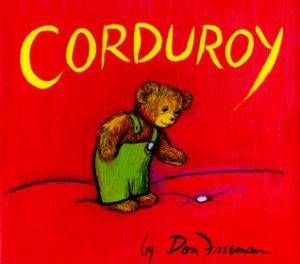 Icons
Corduroy Don Freedman
Goodnight Moon by Margaret Wise Brown, Clement Hurd
Where the Wild Things Are by Maurice Sendak
Very Hungry Caterpillar by Eric Carle
Green Eggs and Ham by Dr. Suess
The Mitten by Jan Brett
Madeline by Ludwig Bemelmens
Make Way for Ducklings by Robert McCloskey
Llama Llama by Anna Dewdney
The Little Engine That Could by Watty Piper, George Hauman, Doris Hauman
The Essential Classics
The Story of Ferdinand by Munro Leaf, Robert Lawson
We're Going on a Bear Hunt by Michael Rosen, Helen Oxbury
Last Stop on Market Street by Matt de la Plena, Christian Robinson
Stellaluna by Janell Cannon
Alexander and the Terrible Horrible No Good Very Bad Day by Judith Viorst, Ray Cruz
Caps for Sale: A Tale of a Peddler, Some Monkeys and Their Monkey business by Esphyr Slobodkina
Olivia by Ian Flaconer

Curious George by H.A. Rey

The Runaway Bunny by Margaret Wise Brown, Clement Hurd
Chicka Chicka Boom Boom by Bill Jr. Martin, John Archambault
How Do Dinosaurs Say Goodnight by Jane Yolen, Mark Teague

Paper Bag Princess by Robert Munsch, Michael Martchenko
Kitten's First Full Moon by Keven Henkes
Snowy Day by Ezra Jack Keats
Strega Nona: An Old Tale Retold by Tomie dePaola
Eloise by Kim A Nelson, Hilary Knight
Knuffle Bunny by Mo Willems
Too Much Noise by Ann McGovern, Simms Taback
Mike Mulligan and His Steam Shovel by Virginia Lee Burton
The Little Mouse, the Red Ripe Strawberry, and the Big Hungry Bear by Don Wood, Audrey Wood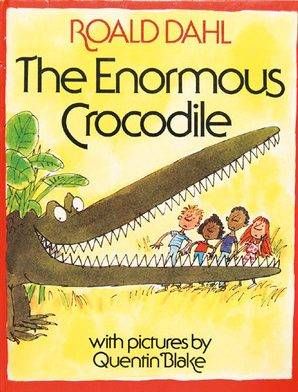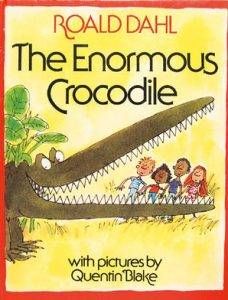 Lesser Known Gems
The Enormous Crocodile by Roald Dahl

The Sign On Rosie's Door by Maurice Sendak
Bartholomew and the Oobleck by Dr. Suess
Here is the World: A Year of Jewish Holidays by Leslea Newman, Susan Gal
Joseph Had a Little Overcoat by Simms Taback
Cherries and Cherry Pits by Vera B Williams
A Hole Is To Dig by Ruth Krauss, Maurice Sendak
The Grouchy Ladybug by Eric Carle
That is Not A Good Idea by Mo Willems
Bark, George by Jules Feiffer
Click, Clack, Moo: Cows That Type by Doreen Cronin, Betsy Lewin
Jingle Dancer by Cynthia Leitch Smith, Ying-Wha Hu, Cornelius Van Wright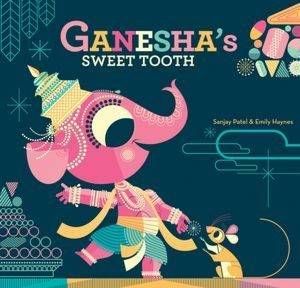 International Titles
Shi-shi-etko by Nicola I. Campbell, Kim La Fave
Mufaro's Beautiful Daughters by John Steptoe
Why Mosquitoes Buzz in People's Ears: A West African Tale by Verna Aardema, Diane Dillon, Leo Dillon
Ganesh's Sweet Tooth by Emily Haynes, Sanjay Patel
The Cazuela That the Farm Maiden Stirred by Samantha R. Vamos, Rafael Lopez
Drum Dream Girl: How One Girl's Courage Changed Music by Margarita Engle, Rafael Lopez
Baba Yaga and Vasilisa the Brave by Marianna Mayer, Kinuko Y. Craft
Padmini is Powerful (Bharat Babies) by Amy Maranville
History & Biography
I Have a Dream by Martin Luther King Jr, Kadir Nelson
Freedom Summer by Deborah Wiles, Jerome Lagarrigue
All Different Now: Juneteenth, the First Day of Freedom by Angela Johnson, E.B. Lewis
Oskar and the Eight Blessings by Tanya Simon, Richard Simon, Marc Siegel
Nelson Mandela by Kadir Nelson
Little Melba and Her Big Trombone by Katheryn Russel-Brown, Frank Morrison
Finding Winnie: The True Story of the World's Most Famous Bear Lindsay Mattick, Sophie Blackall
Viva Frida by Yuyi Morales, Tim O'Meara
Brave Girl: Clara and the Shirtwaist Makers' Strike of 1909 by Michelle Markel
I Dissent: Ruth Bader Ginsburg Makes Her Mark by Debbie Levy, Elizabeth Baddeley
Wordless
Emily's Balloon by Komako Sakai
Journey by Aaron Becker
Flotsam by David Weisner
The Lion and the Mouse by Jerry Pinkney
Chalk by Bill Thompson
The Arrival by Shaun Tan
Zoom by Istvan Banyai
Wave by Suzy Lee
Unspoken: A Story from the Underground Railroad by Henry Cole
Tuesday by David Weisner
LGBTQIA
Red: A Crayon's Story by Michael Hall
Morris Micklewhite and the Tangerine Dress by Christine Baldacchino, Isabelle Malenfant
I Am Jazz – Jazz Jennings, Jessica Herthel, Shelagh McNicholas
And Tango Makes Three by Justin Richardson, Peter Parnell, Henry Cole
Worm Loves Worm by J.J. Austrian, Marc Curato
Heather Has Two Mommies by Leslea Heather Has Two Mommies, Laura Cornell
Donovan's Big Day by Leslea Newman, Mike Duncan
Uncle Bobby's Wedding by Sarah S. Brannen
Personal Favorites
Heart in a Bottle by Oliver Jeffers
The Princess and the Pony by Kate Beaton
Instructions by Neil Gaimen, Charles Vess
In The Night Kitchen by Maurice Sendak
Wild About Books by Judy Sierra, Marc Brown
Dear Zoo by Rod Campbell
Dinosaur vs Bedtime by Bob Shea
The Three Little Wolves and the Big Bad Pig by Eugene Trivizas, Helen Oxenbury
The Curious Garden by Peter Brown
Tap the Magic Tree by Christie Matheson
A is for Activist by Innosanto Nagara
2016 Picks
Don't Call Me Grandma by Vaunda Micheaux Nelson, Elizabeth Zunon

Cry Heart But Never Break by Glenn Ringtved, Charlotte Pardi, Robert Moulthrop
Thunder Boy Junior by Sherman Alexie, Yuyi Morales
Du Iz Tak by Carson Ellis
The Bear and the Piano by David Litchfield
Best In Snow by April Pulley Sayre
Who Wants a Tortoise? by Dave Keane, K.G. Campbell
King Baby by Kate Beaton
Ada Twist, Scientist by Andrea Beaty, David Roberts
Maybe Something Beautiful: How Art Transformed a Neighborhood by F. Isabel Campoy, Theresa Howell, Rafael López
Leave Me Alone by Vera Brosgol