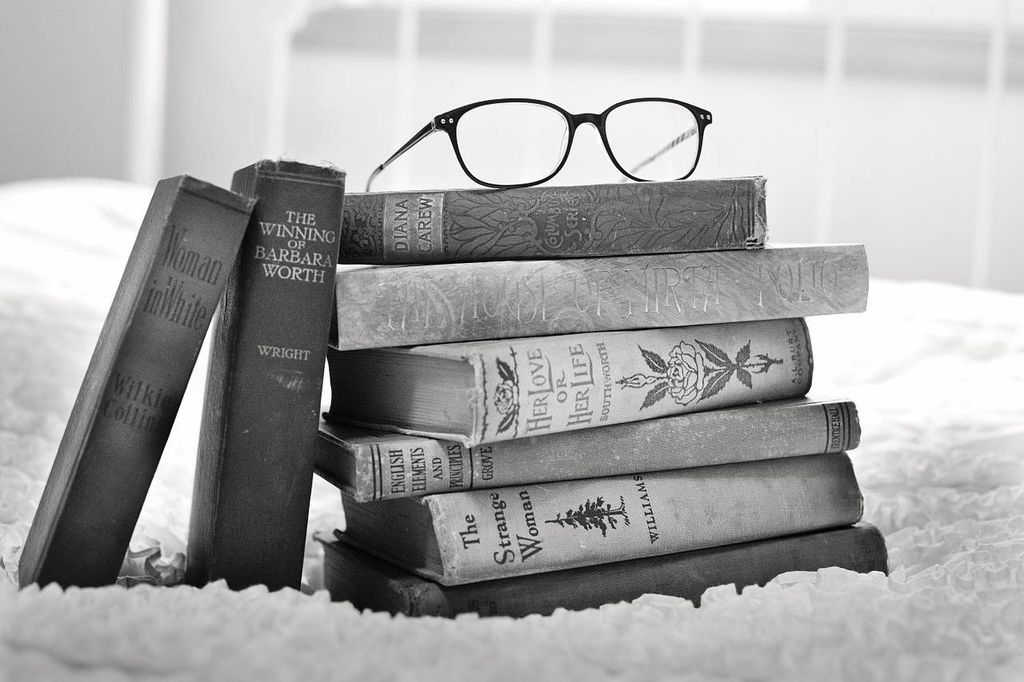 This content contains affiliate links. When you buy through these links, we may earn an affiliate commission.
This modern classics book list is sponsored by The War of the Roses, the modern classic synonymous with love gone wrong.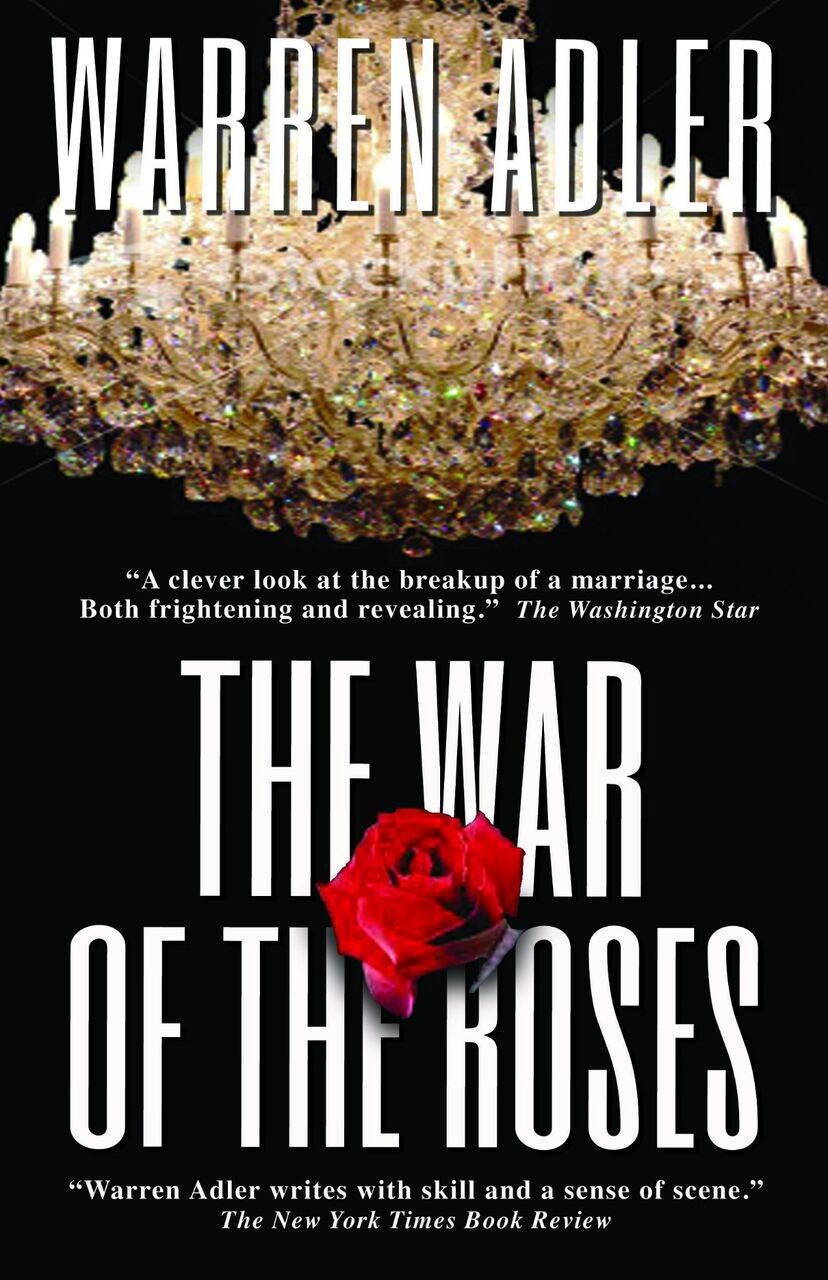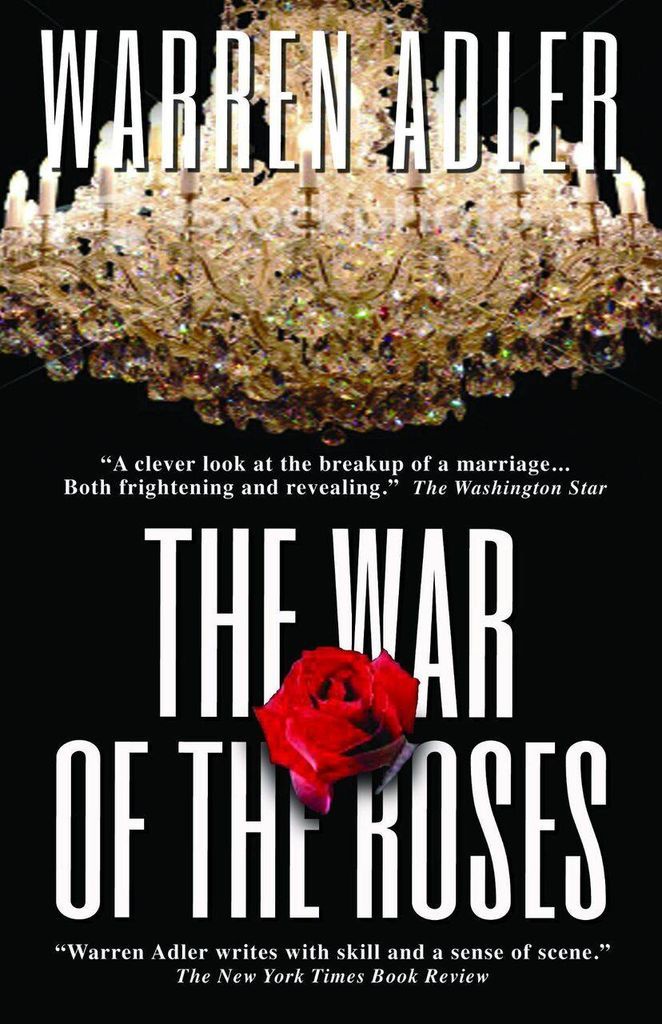 Jonathan and Barbara Rose are, at first glance, the perfect couple. Jonathan has a stable law career; Barbara is an aspiring gourmet entrepreneur with a promising pâté recipe. Their extravagant home holds the rich antique collection that originally brought them together, as well as the loving bond they share with their children Evie and Josh.

But when Jonathan finds himself suddenly gripped by what is presumably a heart attack and Barbara confronts the loveless spell between them, things turn sour fast. Their mutual hatred becomes ammunition in a domestic warfare that escalates in wild and twisted ways until life as they know it is shattered forever.
Get The War of the Roses for $1.99 exclusively through Book Riot with this link: https://amzn.to/2kJsEry
---
What are modern classic books?
The term "modern classic" gets thrown around a lot, but what does it actually mean? I've seen lists of modern classics that include books from as far back as the nineteenth century and from as recently as five years ago. But aren't books from the nineteenth century just straightforward classics? And aren't books from five years ago too recent to call a classic at all?
Part of the problem is that we don't know what a classic is to begin with, and throwing the word "modern" in front of it only makes things more confusing. But the term seems to mean something like "books that we think are great and will probably become classics someday but it's too soon to tell, so we'll just make a good guess and maybe by giving them that label we can help them stay popular and keep people reading them so they stick around long enough to be classics in their own right."
Literary classifications are arbitrary, in other words. And in that spirit, here are my arbitrary rules for what a modern classic is: all the books below were published after 1950 but are at least 20 years old, so nothing after 1997.
The best modern classic books
This modern classics book list is my best guess about the books that matter from a period of not-quite 50 years in the second half of the twentieth century.
Somebody else could do their own list of 100 must-read modern classics that has absolutely no overlap with mine, and it would probably be a good list too. So check out my choices and tell me what you would add or take away!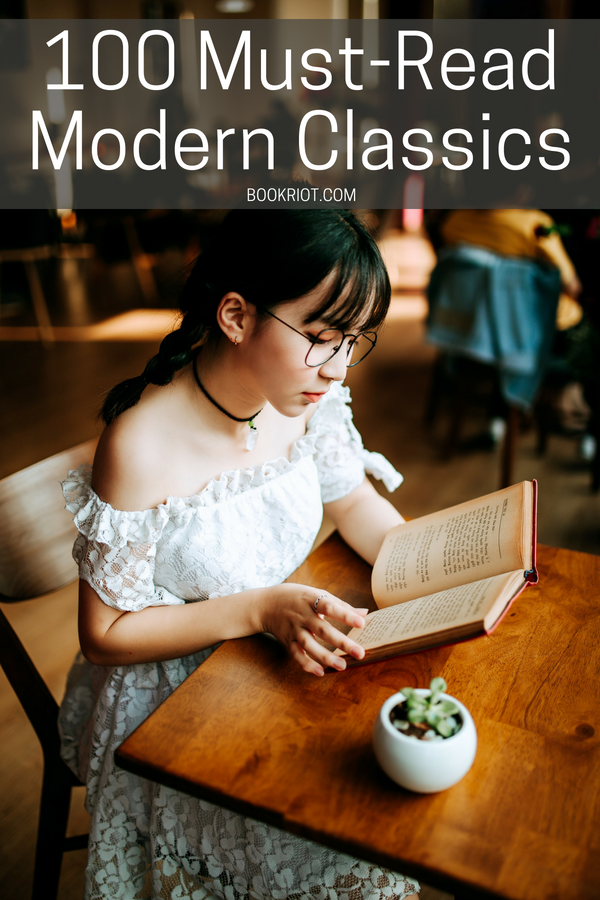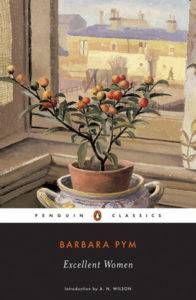 Excellent Women by Barbara Pym (1952): "Mildred Lathbury is a clergyman's daughter and a mild-mannered spinster in 1950s England. She is one of those 'excellent women,' the smart, supportive, repressed women who men take for granted."
Invisible Man by Ralph Ellison (1952): "For not only does Ralph Ellison's nightmare journey across the racial divide tell unparalleled truths about the nature of bigotry and its effects on the minds of both victims and perpetrators, it gives us an entirely new model of what a novel can be."
The Crucible by Arthur Miller (1953): "Arthur Miller's classic play about the witch-hunts and trials in 17th century Salem is a searing portrait of a community engulfed by hysteria."
Fahrenheit 451 by Ray Bradbury (1953): "The classic dystopian novel of a post-literate future, Fahrenheit 451 stands alongside Orwell's 1984 and Huxley's Brave New World as a prophetic account of Western civilization's enslavement by the media, drugs and conformity."
A Kiss Before Dying by Ira Levin (1953): "Now a modern classic, as gripping in its tautly plotted action as it is penetrating in its exploration of a criminal mind, it tells the shocking tale of a young man who will stop at nothing–not even murder–to get where he wants to go."
Waiting for Godot by Samuel Beckett (1953): "Vladimir and Estragon wait near a tree, inhabiting a drama spun of their own consciousness. The result is a comical wordplay of poetry, dreamscapes, and nonsense, which has been interpreted as mankind's inexhaustible search for meaning."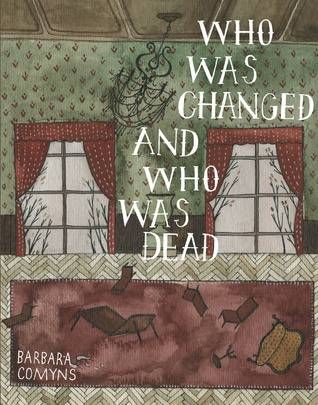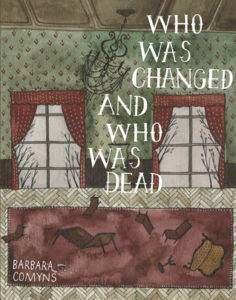 Who Was Changed and Who Was Dead by Barbara Comyns (1954): "This is the story of the Willoweed family and the English village in which they live. It begins mid-flood, ducks swimming in the drawing-room windows, 'quacking their approval' as they sail around the room."
A Good Man is Hard to Find by Flannery O'Connor (1955): "This now classic book revealed Flannery O'Connor as one of the most original and provocative writers to emerge from the South. Her apocalyptic vision of life is expressed through grotesque, often comic situations in which the principal character faces a problem of salvation."
The Talented Mr. Ripley by Patricia Highsmith (1955): "Since his debut in 1955, Tom Ripley has evolved into the ultimate bad boy sociopath, influencing countless novelists and filmmakers. In this first novel, we are introduced to suave, handsome Tom Ripley: a young striver, newly arrived in the heady world of Manhattan in the 1950s."
The Fountain Overflows by Rebecca West (1956): "This is an unvarnished but affectionate picture of an extraordinary family, in which a remarkable stylist and powerful intelligence surveys the elusive boundaries of childhood and adulthood, freedom and dependency, the ordinary and the occult."
Night by Elie Wiesel (1956): "Night is Elie Wiesel's masterpiece, a candid, horrific, and deeply poignant autobiographical account of his survival as a teenager in the Nazi death camps."
Palace Walk by Naguib Mafouz (1956): "Volume I of the masterful Cairo Trilogy. A national best-seller in both hardcover and paperback, it introduces the engrossing saga of a Muslim family in Cairo during Egypt's occupation by British forces in the early 1900s."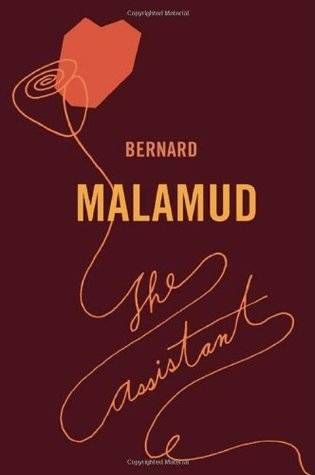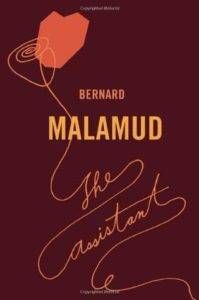 The Assistant by Bernard Malamud (1957): "Like Malamud's best stories, this novel unerringly evokes an immigrant world of cramped circumstances and great expectations. Malamud defined the immigrant experience in a way that has proven vital for several generations of writers."
Memories of a Catholic Girlhood by Mary McCarthy (1957): "Blending memories and family myths, Mary McCarthy takes us back to the twenties, when she was orphaned in a world of relations as colourful, potent and mysterious as the Catholic religion."
On the Road by Jack Kerouac (1957): "On the Road chronicles Jack Kerouac's years traveling the North American continent with his friend Neal Cassady, 'a sideburned hero of the snowy West.' As 'Sal Paradise' and 'Dean Moriarty,' the two roam the country in a quest for self-knowledge and experience."
Things Fall Apart by Chinua Achebe (1958): "Things Fall Apart tells two overlapping, intertwining stories, both of which center around Okonkwo, a 'strong man' of an Ibo village in Nigeria."
The Haunting of Hill House by Shirley Jackson (1959): "It is the story of four seekers who arrive at a notoriously unfriendly pile called Hill House: Dr. Montague, an occult scholar looking for solid evidence of a 'haunting'; Theodora, his lighthearted assistant; Eleanor, a friendless, fragile young woman well acquainted with poltergeists; and Luke, the future heir of Hill House."
A Raisin in the Sun by Lorraine Hansberry (1959): "Set on Chicago's South Side, the plot revolves around the divergent dreams and conflicts within three generations of the Younger family: son Walter Lee, his wife Ruth, his sister Beneatha, his son Travis and matriarch Lena, called Mama."
To Kill a Mockingbird by Harper Lee (1960): "The unforgettable novel of a childhood in a sleepy Southern town and the crisis of conscience that rocked it, To Kill A Mockingbird became both an instant bestseller and a critical success when it was first published in 1960."
Catch-22 by Joseph Heller: (1961): "At the heart of Catch-22 resides the incomparable, malingering bombardier, Yossarian, a hero endlessly inventive in his schemes to save his skin from the horrible chances of war."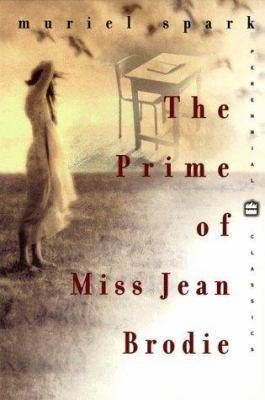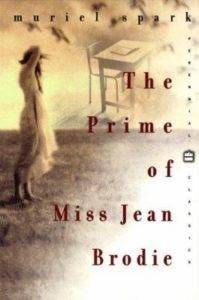 The Prime of Miss Jean Brodie by Muriel Spark (1961): "The elegantly styled classic story of a young, unorthodox teacher and her special – and ultimately dangerous – relationship with six of her students."
Revolutionary Road by Richard Yates (1961): "In the hopeful 1950s, Frank and April Wheeler appear to be a model couple: bright, beautiful, talented, with two young children and a starter home in the suburbs. Perhaps they married too young and started a family too early … Yet they have always lived on the assumption that greatness is only just around the corner."
Cassandra at the Wedding by Dorothy Baker (1962): "Dorothy Baker's entrancing tragicomic novella follows an unpredictable course of events in which her heroine appears variously as conniving, self-aware, pitiful, frenzied, absurd, and heartbroken—at once utterly impossible and tremendously sympathetic."
The Golden Notebook by Doris Lessing (1962): "Bold and illuminating, fusing sex, politics, madness and motherhood, The Golden Notebook is at once a wry and perceptive portrait of the intellectual and moral climate of the 1950s — a society on the brink of feminism — and a powerful and revealing account of a woman searching for her own personal and political identity."
Pale Fire by Vladimir Nabokov (1962): "An ingeniously constructed parody of detective fiction and learned commentary, Pale Fire offers a cornucopia of deceptive pleasures, at the center of which is a 999-line poem written by the literary genius John Shade just before his death."
The Bell Jar by Sylvia Plath (1963): "Sylvia Plath's shocking, realistic, and intensely emotional novel about a woman falling into the grip of insanity. Esther Greenwood is brilliant, beautiful, enormously talented, and successful, but slowly going under—maybe for the last time."
The Fire Next Time by James Baldwin (1963): "At once a powerful evocation of James Baldwin's early life in Harlem and a disturbing examination of the consequences of racial injustice, the book is an intensely personal and provocative document."
Hopscotch by Julio Cortázar (1963): "Horacio Oliveira is an Argentinian writer who lives in Paris with his mistress, La Maga, surrounded by a loose-knit circle of bohemian friends who call themselves 'the Club.' Hopscotch is the dazzling, freewheeling account of Oliveira's astonishing adventures."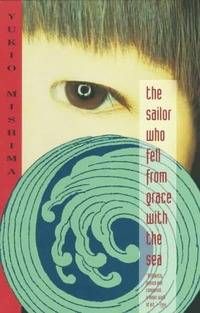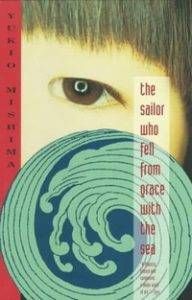 The Sailor Who Fell From Grace with the Sea by Yukio Mishima (1963): "The Sailor Who Fell from Grace with the Sea tells the tale of a band of savage thirteen-year-old boys who reject the adult world as illusory, hypocritical and sentimental, and train themselves in a brutal callousness they call 'objectivity.'"
The Spy Who Came in From the Cold by John le Carré (1963): "With unsurpassed knowledge culled from his years in British Intelligence, le Carre brings to light the shadowy dealings of international espionage in the tale of a British agent who longs to end his career but undertakes one final, bone-chilling assignment."
A Personal Matter by Kenzaburō Ōe (1964): "A Personal Matter is the story of Bird, a frustrated intellectual in a failing marriage whose utopian dream is shattered when his wife gives birth to a brain-damaged child."
The Woman in the Dunes by Kobo Abe (1964): "After missing the last bus home following a day trip to the seashore, an amateur entomologist is offered lodging for the night at the bottom of a vast sand pit. But when he attempts to leave the next morning, he quickly discovers that the locals have other plans."
The Autobiography of Malcolm X by Malcolm X, Alex Haley (1965): "In the searing pages of this classic autobiography, originally published in 1964, Malcolm X, the Muslim leader, firebrand, and anti-integrationist, tells the extraordinary story of his life and the growth of the Black Muslim movement to veteran writer and journalist Alex Haley."
The Crying of Lot 49 by Thomas Pynchon (1965): "The highly original satire about Oedipa Maas, a woman who finds herself enmeshed in a worldwide conspiracy, meets some extremely interesting characters, and attains a not inconsiderable amount of self-knowledge."
Stoner by John Williams (1965): "William Stoner is born at the end of the nineteenth century into a dirt-poor Missouri farming family. Sent to the state university to study agronomy, he instead falls in love with English literature and embraces a scholar's life, so different from the hardscrabble existence he has known."
In Cold Blood by Truman Capote (1966): "On November 15, 1959, in the small town of Holcomb, Kansas, four members of the Clutter family were savagely murdered by blasts from a shotgun held a few inches from their faces … As Truman Capote reconstructs the murder and the investigation that led to the capture, trial, and execution of the killers, he generates both mesmerizing suspense and astonishing empathy."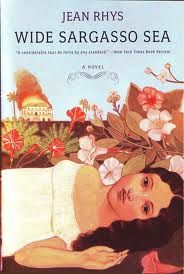 Wide Sargasso Sea by Jean Rhys (1966): "This mesmerizing work introduces us to Antoinette Cosway, a sensual and protected young woman who is sold into marriage to the prideful Mr. Rochester. Rhys portrays Cosway amidst a society so driven by hatred, so skewed in its sexual relations, that it can literally drive a woman out of her mind."
One Hundred Years of Solitude by Gabriel García Márquez (1967): "The novel tells the story of the rise and fall of the mythical town of Macondo through the history of the family. In the noble, ridiculous, beautiful, and tawdry story of the family, one sees all of humanity, just as in the history, myths, growth, and decay of Macondo, one sees all of Latin America."
A Sport and a Pastime by James Salter (1967): "Set in provincial France in the 1960s, [A Sport and a Pastime] is the intensely carnal story—part shocking reality, part feverish dream —of a love affair between a footloose Yale dropout and a young French girl."
Do Androids Dream of Electric Sheep by Philip K. Dick (1968): "It was January 2021, and Rick Deckard had a license to kill. Somewhere among the hordes of humans out there, lurked several rogue androids. Deckard's assignment–find them and then…'retire' them. Trouble was, the androids all looked exactly like humans, and they didn't want to be found!"

Slouching Towards Bethlehem by Joan Didion (1968): "[Slouching Towards Bethlehem] focuses on such subjects as John Wayne and Howard Hughes, growing up a girl in California, ruminating on the nature of good and evil in a Death Valley motel room, and, especially, the essence of San Francisco's Haight-Ashbury, the heart of the counterculture."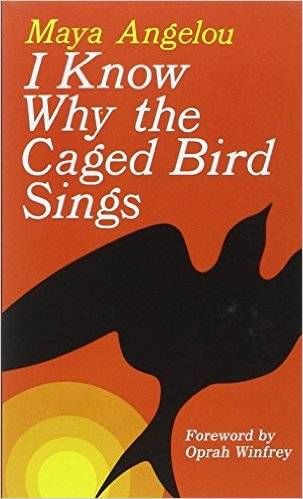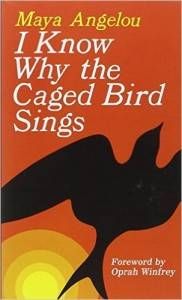 I Know Why the Caged Bird Sings by Maya Angelou (1969): "Here is a book as joyous and painful, as mysterious and memorable, as childhood itself. I Know Why the Caged Bird Sings captures the longing of lonely children, the brute insult of bigotry, and the wonder of words that can make the world right."
The Left Hand of Darkness by Ursula K. Le Guin (1969): "A groundbreaking work of science fiction, The Left Hand of Darkness tells the story of a lone human emissary to Winter, an alien world whose inhabitants can choose -and change – their gender."
Slaughterhouse-Five by Kurt Vonnegut (1969): "In a plot-scrambling display of virtuosity, we follow [Billy] Pilgrim simultaneously through all phases of his life, concentrating on his (and Vonnegut's) shattering experience as an American prisoner of war who witnesses the firebombing of Dresden."
84, Charing Cross Road by Helene Hanff (1970): "It all began with a letter inquiring about second-hand books, written by Helene Hanff in New York, and posted to a bookshop at 84, Charing Cross Road in London."
Lives of Girls and Women by Alice Munro (1971): "Through these unwitting mentors and in her own encounters with sex, birth, and death, Del explores the dark and bright sides of womanhood. All along she remains a wise, witty observer and recorder of truths in small-town life. The result is a powerful, moving, and humorous demonstration of Alice Munro's unparalleled awareness of the lives of girls and women."
Bless Me, Ultima by Rudolfo Anaya (1972): "Antonio Marez is six years old when Ultima comes to stay with his family in New Mexico. She is a curandera, one who cures with herbs and magic. Under her wise wing, Tony will test the bonds that tie him to his people, and discover himself in the pagan past, in his father's wisdom, and in his mother's Catholicism."
The Summer Book by Tove Jansson (1972): "An elderly artist and her six-year-old granddaughter while away a summer together on a tiny island in the gulf of Finland. Gradually, the two learn to adjust to each other's fears, whims and yearnings for independence, and a fierce yet understated love emerges."
An Unsuitable Job for a Woman by P. D. James (1972): "Handsome Cambridge dropout Mark Callender died hanging by the neck with a faint trace of lipstick on his mouth. When the official verdict is suicide, his wealthy father hires fledgling private investigator Cordelia Gray to find out what led him to self-destruction."
The Gulag Archipelago by Aleksandr Solzhenitsyn (1973): "Drawing on his own incarceration and exile, as well as on evidence from more than 200 fellow prisoners and Soviet archives, Aleksandr I. Solzhenitsyn reveals the entire apparatus of Soviet repression — the state within the state that ruled all-powerfully."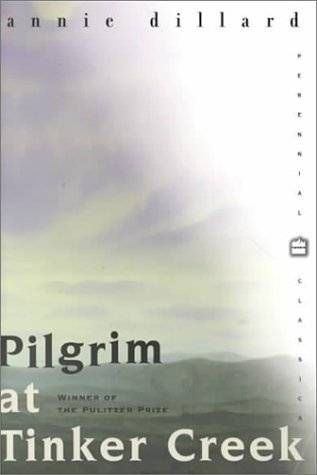 Pilgrim at Tinker Creek by Annie Dillard (1974): "An exhilarating meditation on nature and its seasons—a personal narrative highlighting one year's exploration on foot in the author's own neighborhood in Tinker Creek, Virginia."
The Woman Warrior by Maxine Hong Kingston (1976): "A Chinese American woman tells of the Chinese myths, family stories and events of her California childhood that have shaped her identity. It is a sensitive account of growing up female and Chinese-American in a California laundry."
Too Loud a Solitude by Bohumil Hrabal (1976): "Too Loud a Solitude is a tender and funny story of Hant'a – a man who has lived in a Czech police state – for 35 years, working as compactor of wastepaper and books."
Ceremony by Leslie Marmon Silko (1977): "Tayo, a young Native American, has been a prisoner of the Japanese during World War II, and the horrors of captivity have almost eroded his will to survive. His return to the Laguna Pueblo reservation only increases his feeling of estrangement and alienation."
The Hour of the Star by Clarice Lespector (1977): "Narrated by the cosmopolitan Rodrigo S.M., this brief, strange, and haunting tale is the story of Macabéa, one of life's unfortunates."
The Shining by Stephen King (1977): "Danny was only five years old but in the words of old Mr Halloran he was a 'shiner', aglow with psychic voltage. When his father became caretaker of the Overlook Hotel his visions grew frighteningly out of control."
The Sea, The Sea by Iris Murdoch (1978): "First published in 1978, this is the story of Charles Arrowby who, retiring from his glittering London world in order to abjure magic and become a hermit turns to the sea: turbulent and leaden, transparent and opaque, magician and mother."
If On a Winter's Night a Traveler by Italo Calvino (1979): "Italo Calvino's masterpiece combines a love story and a detective story into an exhilarating allegory of reading, in which the reader of the book becomes the book's central character."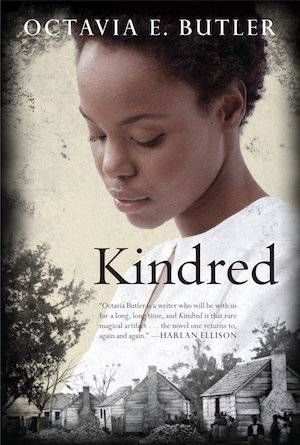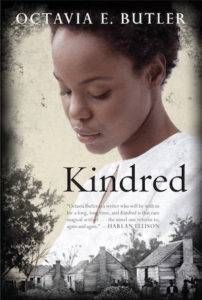 Kindred by Octavia Butler (1979): "Having just celebrated her 26th birthday in 1976 California, Dana, an African-American woman, is suddenly and inexplicably wrenched through time into antebellum Maryland."
Sophie's Choice by William Styron (1979): "Three stories are told: a young Southerner wants to become a writer; a turbulent love-hate affair between a brilliant Jew and a beautiful Polish woman; and of an awful wound in that woman's past–one that impels both Sophie and Nathan toward destruction."
Clear Light of Day by Anita Desai (1980): "Set in India's Old Delhi, Clear Light of Day is Anita Desai's tender, warm, and compassionate novel about family scars, the ability to forgive and forget, and the trials and tribulations of familial love."
Housekeeping by Marilynne Robinson (1980): "Housekeeping is the story of Ruth and her younger sister, Lucille, who grow up haphazardly, first under the care of their competent grandmother, then of two comically bumbling great-aunts, and finally of Sylvie, their eccentric and remote aunt."
The Transit of Venus by Shirley Hazzard: (1980): "Caroline and Grace Bell, two beautiful orphan sisters eager to begin their lives in a new land, journey to England from Australia."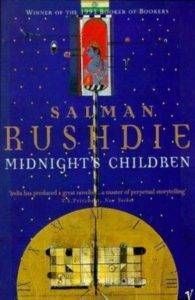 Midnight's Children by Salman Rushdie (1981): "Born at the stroke of midnight, at the precise moment of India's independence, Saleem Sinai is destined from birth to be special. For he is one of 1,001 children born in the midnight hour, children who all have special gifts, children with whom Saleem is telepathically linked."
So Long a Letter by Mariama Bâ (1981): "This novel is a perceptive testimony to the plight of articulate women who live in social milieux dominated by attitudes and values that deny them their proper place. It is a sequence of reminiscences, some wistful, some bitter, recounted by a recently widowed Senegalese school teacher."
What We Talk About When We Talk About Love by Raymond Carver (1981): "In his second collection, Carver establishes his reputation as one of the most celebrated short-story writers in American literature—a haunting meditation on love, loss, and companionship, and finding one's way through the dark."
The Color Purple by Alice Walker (1982): "Celie is a poor black woman whose letters tell the story of 20 years of her life, beginning at age 14 when she is being abused and raped by her father and attempting to protect her sister from the same fate, and continuing over the course of her marriage to 'Mister,' a brutal man who terrorizes her."
The House of the Spirits by Isabel Allende (1982): "In one of the most important and beloved Latin American works of the twentieth century, Isabel Allende weaves a luminous tapestry of three generations of the Trueba family, revealing both triumphs and tragedies."
Look at Me by Anita Brookner (1983): "A lonely art historian absorbed in her research seizes the opportunity to share in the joys and pleasures of the lives of a glittering couple, only to find her hopes of companionship and happiness shattered."
The Name of the Rose by Umberto Eco (1983): "The year is 1327. Franciscans in a wealthy Italian abbey are suspected of heresy, and Brother William of Baskerville arrives to investigate. When his delicate mission is suddenly overshadowed by seven bizarre deaths, Brother William turns detective."
The House on Mango Street by Sandra Cisneros (1984): "Told in a series of vignettes – sometimes heartbreaking, sometimes deeply joyous – it is the story of a young Latina girl growing up in Chicago, inventing for herself who and what she will become."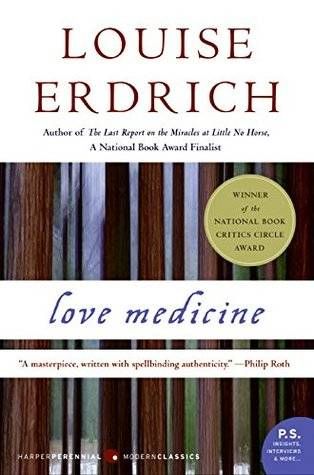 Love Medicine by Louise Erdrich (1984): "Written in Erdrich's uniquely poetic, powerful style, it is a multigenerational portrait of strong men and women caught in an unforgettable drama of anger, desire, and the healing power that is love medicine."
The Lover by Marguerite Duras (1984): "Set in the prewar Indochina of Marguerite Duras's childhood, this is the haunting tale of a tumultuous affair between an adolescent French girl and her Chinese lover."
Nights at the Circus by Angela Carter (1984): "Is Sophie Fevvers, toast of Europe's capitals, part swan…or all fake? Courted by the Prince of Wales and painted by Toulouse-Lautrec, she is an aerialiste extraordinaire and star of Colonel Kearney's circus."
The Unbearable Lightness of Being by Milan Kundera (1984): "In The Unbearable Lightness of Being, Milan Kundera tells the story of a young woman in love with a man torn between his love for her and his incorrigible womanizing and one of his mistresses and her humbly faithful lover."
Blood Meridian by Cormac McCarthy (1985): "An epic novel of the violence and depravity that attended America's westward expansion, Blood Meridian brilliantly subverts the conventions of the Western novel and the mythology of the 'wild west.'"
The Handmaid's Tale by Margaret Atwood (1985): "In the Republic of Gilead, we see a world devastated by toxic chemicals and nuclear fallout and dominated by a repressive Christian fundamentalism."
Oranges Are Not the Only Fruit (1985): "This startling novel describes the adolescence of a ferociously bright and rebellious orphan adopted into a Pentecostal household in the dour, industrial Midlands and her coming to terms with her unorthodox sexuality."
Anagrams by Lorrie Moore (1986): "Disillusioned and loveless, a chain-smoking art history professor who spends her spare time singing in nightclubs and tending to her young daughter finds herself pursued by an erratic, would-be librettist."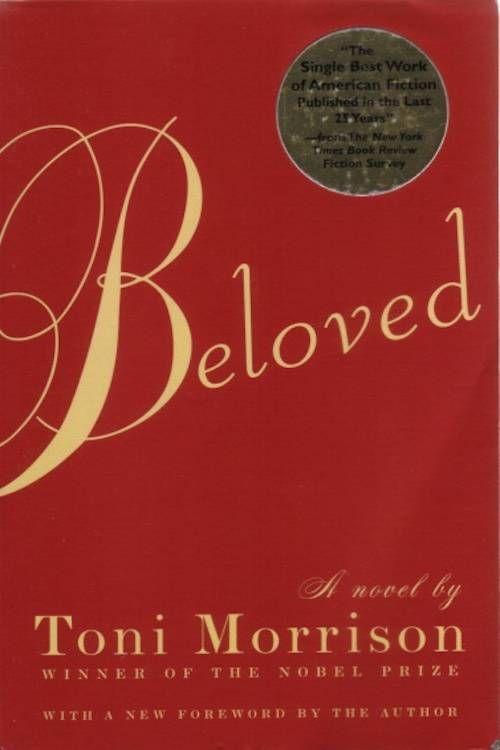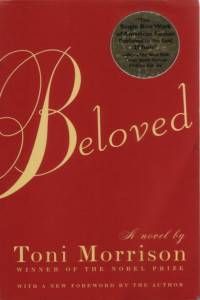 Beloved by Toni Morrison (1987): "Sethe was born a slave and escaped to Ohio, but eighteen years later she is still not free. She has too many memories of Sweet Home, the beautiful farm where so many hideous things happened."
Borderlands/La Frontera: The New Mestiza by Gloria Anzaldúa (1987): "Anzaldúa, a Chicana native of Texas, explores in prose and poetry the murky, precarious existence of those living on the frontier between cultures and languages."
A Small Place by Jamaica Kincaid (1988): "Jamaica Kincaid's expansive essay candidly appraises the ten-by-twelve-mile island in the British West Indies where she grew up, and makes palpable the impact of European colonization and tourism."
The Joy Luck Club by Amy Tan (1989): "In 1949 four Chinese women, recent immigrants to San Francisco, begin meeting to eat dim sum, play mahjong, and talk. United in shared loss and hope, they call themselves the Joy Luck Club."
The Remains of the Day by Kazuo Ishiguro (1989): "In 1956, Stevens, a long-serving butler at Darlington Hall, decides to take a motoring trip through the West Country. The six-day excursion becomes a journey into the past of Stevens and England, a past that takes in fascism, two world wars, and an unrealised love between the butler and his housekeeper."
Animal Dreams by Barbara Kingsolver (1990): "Blending flashbacks, dreams, and Native American legends, Animal Dreams is a suspenseful love story and a moving exploration of life's largest commitments."
The Things They Carried by Tim O'Brien (1990): "Since its first publication, The Things They Carried has become an unparalleled Vietnam testament, a classic work of American literature, and a profound study of men at war that illuminates the capacity, and the limits, of the human heart and soul."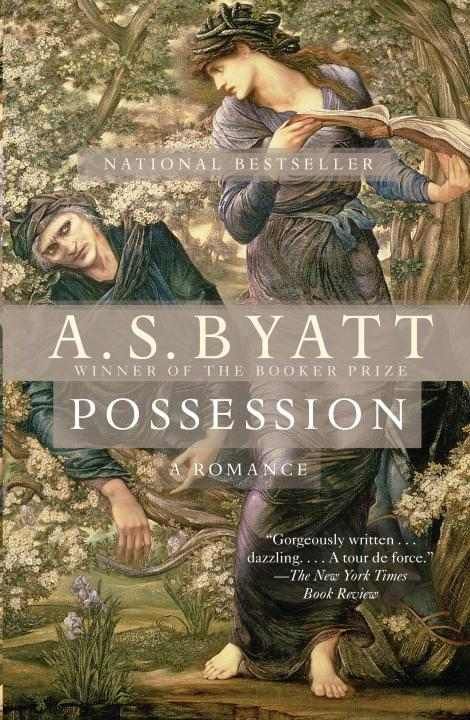 Possession by A. S. Byatt (1990): "Possession is an exhilarating novel of wit and romance, at once an intellectual mystery and triumphant love story. It is the tale of a pair of young scholars researching the lives of two Victorian poets."
How the García Girls Lost Their Accents by Julia Alvarez (1991): "Uprooted from their family home in the Dominican Republic, the four Garcia sisters – Carla, Sandra, Yolanda, and Sofia – arrive in New York City in 1960 to find a life far different from the genteel existence of maids, manicures, and extended family they left behind."
The English Patient by Michael Ondaatje (1992): "Michael Ondaatje's Booker Prize-winning novel traces the intersection of four damaged lives in an Italian villa at the end of World War II."
Jesus' Son by Denis Johnson (1992): "In their intensity of perception, their neon-lit evocation of a strange world brought uncomfortably close to our own, the stories in Jesus' Son offer a disturbing yet eerily beautiful portrayal of American loneliness and hope."
The Secret History by Donna Tartt (1992): "Under the influence of their charismatic classics professor, a group of clever, eccentric misfits at an elite New England college discover a way of thinking and living that is a world away from the humdrum existence of their contemporaries."
The Lone Ranger and Tonto Fistfight in Heaven by Sherman Alexie (1993): "In this darkly comic short story collection, Sherman Alexie, a Spokane/Coeur d'Alene Indian, brilliantly weaves memory, fantasy, and stark realism to paint a complex, grimly ironic portrait of life in and around the Spoke Indian Reservation."
A Suitable Boy by Vikram Seth (1993): "A sweeping panoramic portrait of a complex, multi ethnic society in flux, A Suitable Boy remains the story of ordinary people caught up in a web of love and ambition, humor and sadness, prejudice and reconciliation, the most delicate social etiquette and the most appalling violence."
Breath, Eyes, Memory by Edwidge Danticat (1994): "At the age of twelve, Sophie Caco is sent from her impoverished village of Croix-des-Rosets to New York, to be reunited with a mother she barely remembers."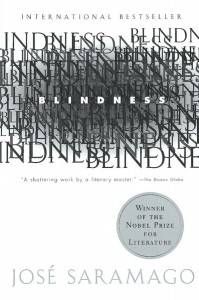 Blindness by José Saramago (1995): "As Blindness reclaims the age-old story of a plague, it evokes the vivid and trembling horrors of the twentieth century, leaving readers with a powerful vision of the human spirit that's bound both by weakness and exhilarating strength."
The Rings of Saturn by W. G Sebald (1995): "In August 1992, W.G. Sebald set off on a walking tour of Suffolk, one of England's least populated and most striking counties … The Rings of Saturn is his record of these travels, a phantasmagoria of fragments and memories, fraught with dizzying knowledge and desperation and shadowed by mortality."
Infinite Jest by David Foster Wallace (1996): "Infinite Jest explores essential questions about what entertainment is and why it has come to so dominate our lives; about how our desire for entertainment affects our need to connect with other people; and about what the pleasures we choose say about who we are."
The God of Small Things by Arundhati Roy (1997): "Equal parts powerful family saga, forbidden love story, and piercing political drama, it is the story of an affluent Indian family forever changed by one fateful day in 1969."
I Love Dick by Chris Kraus (1997): "I Love Dick is a manifesto for a new kind of feminist who isn't afraid to burn through her own narcissism in order to assume responsibility for herself and for the injustice in the world, and it's a book you won't put down until the author's final, heroic acts of self-revelation and transformation."
Underworld by Don Delillo (1997): "Through fragments and interlaced stories—including those of highway killers, artists, celebrities, conspiracists, gangsters, nuns, and sundry others—DeLillo creates a fragile web of connected experience, a communal Zeitgeist that encompasses the messy whole of five decades of American life, wonderfully distilled."
---
We're giving away a stack of our 20 favorite books of the year. Click here to enter, or just click the image below.