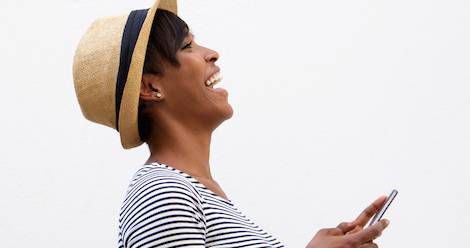 Lists
100 Must-Read Hilarious Books
This content contains affiliate links. When you buy through these links, we may earn an affiliate commission.
While we at the Riot take some time off to rest and catch up on our reading, we're re-running some of our favorite posts from the last several months. Enjoy our highlight reel, and we'll be back with new stuff on Tuesday, January 3rd.
This post originally ran September 6, 2016.
---
There's almost nothing I love more than a well-written comedy. If you, like me, enjoy both a great book and a deep belly-laugh, I've compiled a list of must-read books just for us (in no particular order because they're all hilarious).
I know you'll have feels about this list, because all book lovers have feels about book lists, am I right? Let me know what I missed, what you think I got wrong, and what you think I got right.
1. Is Everyone Hanging Out Without Me? (And Other Concerns) by Mindy Kaling
2. Has Anyone Seen My Pants by Sarah Colonna
3. Neil Patrick Harris: Choose Your Own Autobiography by Neil Patrick Harris
4. The Brief Wondrous Life of Oscar Wao by Junot Díaz – This one has both hilarity and poignancy, so it's a bit more mixed than some other titles on this list.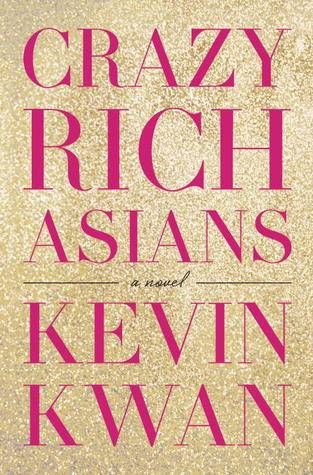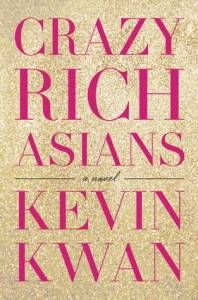 5. Crazy Rich Asians by Kevin Kwan
6. A Walk In The Woods by Bill Bryson
7. Heartburn by Nora Ephron
8. Varamo by César Aira – Translated from Spanish, it's got a bit of Monty Python-esque shtick hidden in gorgeous prose.
9. My Man Jeeves (Jeeves #1) by P.G. Wodehouse
10. Gil's All Fright Diner by A. Lee Martinez
11. How To Be Black by Baratunde Thurston
12. Senselessness by Horatio Castellanos Moya
13. Texts from Jane Eyre: And Other Conversations with Your Favorite Literary Characters by Mallory Ortberg and Madeline Gobbo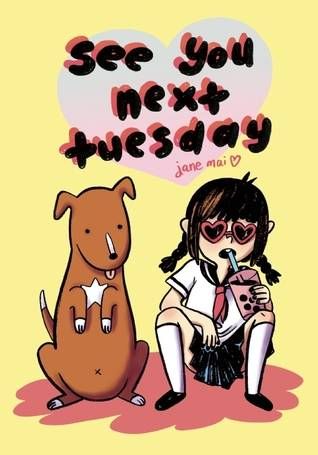 14. See You Next Tuesday by Jane Mai
15. Where'd You Go, Bernadette by Maria Semple
16. Bossypants by Tina Fey
17. Cold Comfort Farm by Stella Gibbons
18. Lucky Jim by Kingsley Amis
19. Go the Fuck To Sleep by Adam Mansbach
20. To Say Nothing Of The Dog by Connie Willis
21. Misconceptions by Blu Daniels
22. Domestic Violets by Matthew Norman
23. The Broke Diaries: The Completely True and Hilarious Misadventures of a Good Girl Gone Broke by Angela Nissel
24. Beauty Queens by Libba Bray
25. A Bad Idea I'm About to Do: True Tales of Seriously Poor Judgment and Stunningly Awkward Adventure by Chris Gethard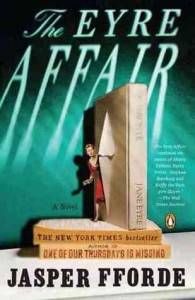 26. The Eyre Affair by Jasper Fforde (a whole awesome series!)
27. The Princess Bride by William Goldman
28. The Zombie Survival Guide: Complete Protection from the Living Dead by Max Brooks
29. How to Be A Woman by Caitlin Moran
30. Blonde Bombshell by Tom Holt
31. The Sellout by Paul Beatty
32. Hyperbole and a Half by Allie Brosh
33. Me Talk Pretty One Day by David Sedaris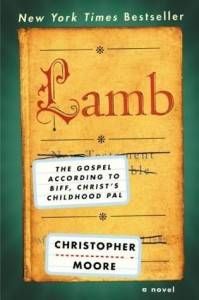 34. Lamb: The Gospel According to Biff, Christ's Childhood Pal by Christopher Moore – The only Jesus comedy I know that is beloved by nonbelievers and Christians alike.
35. The Cry of the Sloth by Sam Savage – This book honestly had me in stitches. If you liked A Confederacy of Dunces, read this one.
36. Company by Max Barry
37. You Can't Touch My Hair And Other Things I Still Have to Explain by Phoebe Robinson
38. The Colour of Magic (Discworld #1) by Terry Pratchett (You don't actually have to start at #1 in Discworld; I think I started with #33 and it was highly enjoyable. There's a graphic here that outlines the different sub-series and their first books, in case you want to jump around.)
39. Good Omens: The Nice and Accurate Prophecies of Agnes Nutter, Witch by Neil Gaiman and Terry Pratchett
40. The Hitchhiker's Guide to the Galaxy by Douglas Adams
41. A Confederacy of Dunces by John Kennedy Toole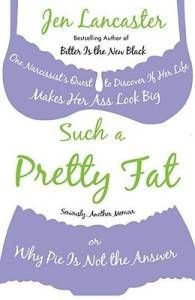 42. Such A Pretty Fat: One Narcissist's Quest to Discover if Her Life Makes Her Ass Look Big, or Why Pie is Not the Answer by Jen Lancaster
43. Don Quixote by Miguel de Cervantes
44. Home Land by Sam Lipsyte
45. Typical American by Gish Jen
46. The Importance of Being Earnest by Oscar Wilde
47. I Was Told There'd Be Cake by Sloane Crosley
48. Autobiography of a Fat Bride: True Tales of a Pretend Adulthood by Laurie Notaro
49. The Regional Office Is Under Attack! by Manuel Gonzales
50. Modern Romance by Aziz Ansari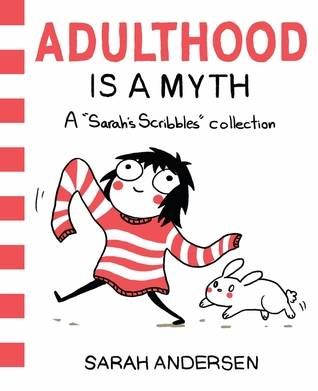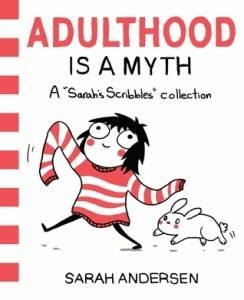 51. Adulthood Is a Myth: A "Sarah's Scribbles" Collection by Sarah Andersen
52. What If: Serious Scientific Answers to Absurd Hypothetical Questions by Randall Munroe
53. Someone Could Get Hurt: A Memoir of Twenty-First-Century Parenthood by Drew Magary
54. The Adventures of Holly White and the Incredible Sex Machine by Krissy Kneen
55. Killing Auntie by Andrzej Bursa
56. I Am Not Sidney Poitier by Percival Everett
57. Yes, Please by Amy Poehler
58. The Grass is Always Greener Over the Septic Tank by Erma Bombeck
59. Shrill by Lindy West
60. On Beauty by Zadie Smith
61. Running With Scissors by Augusten Burroughs
62. The Internet Is A Playground by David Thorne (side-splittingly funny)
63. A Midsummer Night's Dream by William Shakespeare (SHAKESPEARE IS HILARE)
64. Blackass by A. Igoni Barrett
65. Let's Pretend This Never Happened by Jenny Lawson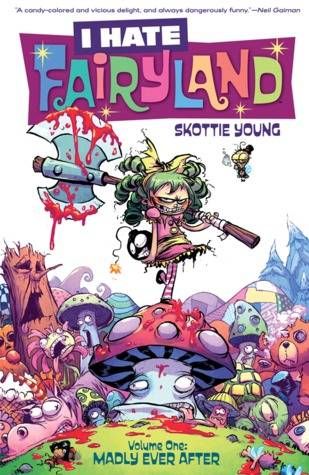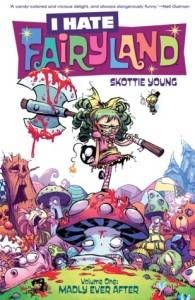 66. I Hate Fairyland by Skottie Young
67. Mother, Can You Not? by Kate Siegel
68. Nimona by Noelle Stevenson
69. The Misadventures of Awkward Black Girl by Issa Rae
70. Bridget Jones's Diary by Helen Fielding
71. It Gets Worse by Shane Dawson
72. Octopus Pie by Meredith Gran (fave webcomic ever . . . maybe fave comic ever)
73. Redshirts by John Scalzi
74. Catch-22 by Joseph Heller
75. Breakfast of Champions by Kurt Vonnegut
76. Are You There, Vodka? It's Me, Chelsea by Chelsea Handler
77. Smashed, Squashed, Splattered, Chewed, Chunked and Spewed by Lance Carbuncle
78. The Absolutely True Diary Of A Part-Time Indian by Sherman Alexie
79. Marley and Me: Life and Love With the World's Worst Dog by John Grogan
80. I Am America (And So Can You!) by Stephen Colbert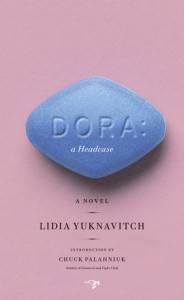 81. Dora: A Headcase by Lidia Yuknavitch
82. The Room by Jonas Karlsson
83. Florida Roadkill by Tim Dorsey
84. An Idiot Abroad: The Travel Diaries of Karl Pilkington by Karl Pilkington
85. The Gun Seller by Hugh Laurie
86. The Unabridged Devil's Dictionary by Ambrose Bierce
87. I'm Judging You: The Do-Better Manual by Luvvie Ajayi
88. Sick Puppy by Carl Hiaasen
89. The Innocents Abroad by Mark Twain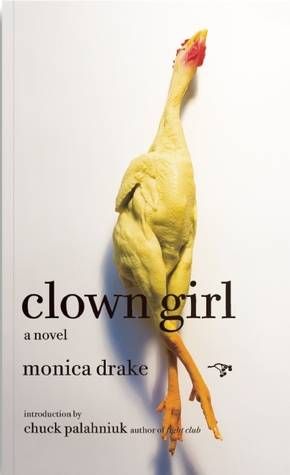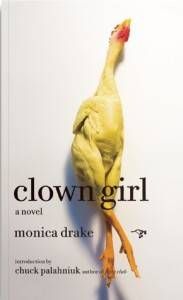 90. Clown Girl by Monica Drake
91. This Is Where I Leave You by Jonathan Tropper
92. Oreo by Fran Ross
93. The Sugar Frosted Nutsack by Mark Leyner
94. Black Hole Blues by Patrick Wensink
95. The Road to Wellville by T.C. Boyle
96. The Assimilated Cuban's Guide to Quantum Santeria by Carlos Hernandez
97. A Girl Named Zippy by Haven Kimmel
98. Job: A Comedy of Justice by Robert Heinlein
99. Ella Minnow Pea: A Progressively Lipogrammatic Epistolary Fable by Mark Dunn
100. Super Sad True Love Story by Gary Shteyngart