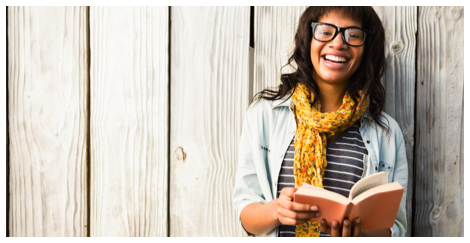 Lists
100 Must-Read Feminist Books
This content contains affiliate links. When you buy through these links, we may earn an affiliate commission.
While we at the Riot take some time off to rest and catch up on our reading, we're re-running some of our favorite posts from the last several months. Enjoy our highlight reel, and we'll be back with new stuff on Tuesday, January 3rd.
This post originally ran October 25, 2016.
---
Sponsored by A Study in Scarlet Women by Sherry Thomas.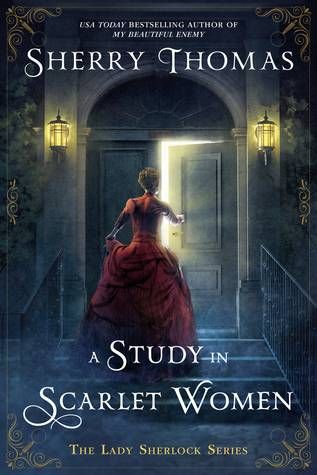 Discover the new Sherlock Holmes inspired series from bestselling author Sherry Thomas.

While the inquisitive Charlotte Holmes has never accepted the demureness expected of women in London society, even she did not predict that she would become an outcast.

When the city is struck by a series of unexpected deaths, suspicion falls on her sister and father. Charlotte is determined to find the true culprits. She'll have some help, but in the end, it's up to Charlotte, a brilliant mind wrapped in a most feminine package, to challenge society's expectations and solve the mystery under the assumed name Sherlock Holmes.
---
A few notes on my choices: I didn't want all of these feminist books to be heavily academic, so I did include a few fiction books that I feel illustrate women's experiences in feminist ways – or, in the case of scifi, re-imagines women's experiences in feminist ways. While academic feminist books are wonderful sources, I don't think feminist fiction should ever be disregarded. Also, although I tried to stay away from exclusionary literature, I think none of these books come without problematic aspects. The point here is to make the reader think in deeper ways about gender inequality and feminism – and I hope these titles help achieve this goal. (And a side note: I love bell hooks and it was really difficult to choose which one of her works is essential so I may have included more than one… Sorry, not sorry.)
Borderlands/La Frontera by Gloria Anzaldua
All the Women are White, All the Blacks are Men: But Some of Us are Brave, edited by Gloria T Hull, Patricia Bell Scott and Barbara Smith
Unbearable Weight: Feminism, Western Culture and the Body by Susan Bordo
Gender Trouble by Judith Butler
Full Frontal Feminism by Jessica Valenti
Bad Feminist by Roxane Gay
Men Explain Things to Me by Rebecca Solnit
Shrill: Notes from a Loud Woman by Lindy West
Persepolis by Marjane Satrapi
We Should All be Feminists by Chimamanda Ngozi Adichie
Sister Outsider by Audre Lorde
Ain't I a Woman: Black Women and Feminism by bell hooks
The Will to Change: Men, Masculinity and Love by bell hooks
A Room of One's Own by Virginia Wolf
If I Was Your Girl by Meredith Russo
Witches, Midwives and Nurses by Barbara Ehrenreich, Deirdre English
The Second Sex by Simone de Beauvoir
The Feminine Mystique by Betty Friedan
The Beauty Myth by Naomi Wolf
Les Guerrileres by Monique Wittig
The Handmaid's Tale by Margaret Atwood
This Bridge Called My Back by Cherrie Moraga and Gloria Anzaldua
The Hidden Face of Eve: Women in the Arab World by Nawal El Saadawi
A Vindication of the Rights of Woman by Mary Wollstonecraft
Playing in the Dark: Whiteness and Literary Imagination by Toni Morrison
The Woman Warrior by Maxine Hong Kingston
The Meaning of Freedom and Other Difficult Dialogues by Angela Y Davis
Little Women by Louisa M. Alcott
The Bell Jar by Sylvia Plath
I Know Why the Caged Bird Sings by Maya Angelou
Against Our Will: Men, Women and Rape by Susan Brownmiller
Intercourse by Andrea Dworkin
Cunt: A Declaration of Independence by inga musclo
Gender Outlaw: On Men, Women and the Rest of Us by Kate Bornstein
Separate and Dominate: Feminism and Racism After the War on Terror by Christine Delphy
Nimona by Noelle Stevenson
Second Class Citizen by Buchi Emecheta
Brown Girl in the Ring by Nalo Hopkinson
Milk and Honey by rupi kaur
Kindred by Octavia E. Butler
Oranges Are not the Only Fruit by Jeanette Winterson
Asking for It by Louise O'Neill
Infidel by Ayaan Hirsi Ali
Americanah by Chimamanda Ngozi Adichie
Living Dolls: The Return of Sexism by Natash Walter
The Sexual Politics of Meat: A Feminist-Vegetarian Critical Theory by Carol J. Adams
The Narrative of Sojourner Truth by Sojourner Truth
Assata: An Autobiography by Assata Shakur
Beauty Queens by Libba Bray
Sexual Politics by Kate Millett
Playing the Whore by Melissa Gira Grant
Woman's Estate by Juliet Mitchell
Killing the Black Body: Race, Reproduction, and the Meaning of Liberty by Dorothy Roberts
The Days of Abandonment by Elena Ferrante
Female Man by Joanna Russ
Sultana's Dream by Rokeya Sakhawat Hussain
The Left Hand of Darkness by Ursula K. Le Guin
Easy by Tamara Webber
Who Fears Death by Nnedi Okorafor
Embroideries by Marjane Satrapi
The Argonauts by Maggie Nelson
Wild: A Journey From Lost to Found by Cheryl Strayed
All the Rage by Courtney Summers
Our Bodies, Ourselves by Judy Norsigian
The Women's Room by Marilyn French
Feminism and Sexuality: A Reader edited by Stevi Jackson
Backlash: The Undeclared War Against American Women by Susan Faludi
Herland

by

Charlotte Perkins Gilman
Beloved by Toni Morrison
Fear of Flying by Erica Jong
The House on Mango Street by Sandra Cisneros
The Sex Which is Not One by Luce Irigaray
Obasan by Joy Kogawa
The Awakening by Kate Chopin
From Black Power to Hip Hop: Racism, Nationalism, and Feminism by Patricia Hill Collins
Intersectionality (Key Concepts) by Patricia Hill Collins and Sirma Bilge
Everyday Sexism by Laura Bates
The Vagina Monologues by Eve Ensler
Bitch: In Praise of Difficult Women by Elizabeth Wurtzel
Sisterhood is Powerful: An Anthology of Writings from the Women's Liberation Movement, by Robin Morgan
Woman Hating by Andrea Dworkin
The Queer Art of Failure by Judith Halberstam
Fat Activism: A Radical Social Movement by Charlotte Cooper
Straight: The Surprisingly Short History of Heterosexuality by Hanne Blank
Undoing Gender by Judith Butler
Gender and the Media by Rosalind Gill
What Can A Woman do with a Camera? Photography for Women by Jo Spence and Joan Solomon
Simians, Cyborgs and Women: The Reinvention of Nature by Donna Haraway
Feminism Without Borders: Decolonizing Theory, Practicing Solidarity by Chandra Talpade Mohanty
The Color Purple by Alice Walker
A Wrinkle in Time by Madeleine L'Engle
Third World Women and the Politics of Feminism, edited by Chandra Talpade Mohanty, Ann Russo and Lourdes Torres
Unsportsmanlike Conduct: College Football and the Politics of Rape by Jessica Luther
Black Feminist Though by Patricia Hill Collins
Vagina by Naomi Wolf