Fiction
100 Must-Read Books for Beauty and the Beast Lovers
This content contains affiliate links. When you buy through these links, we may earn an affiliate commission.
It's a tale as old as time. Many readers probably fell in love with Beauty and the Beast once they saw the Beast's incredible library, but there are other elements readers love about the story: opposites attracting, a magical curse, a young woman sacrificing herself to save her family. Luckily for those who enjoy the classic tale, there are so many different retellings to add to our reading lists.
1. Beauty and the Beast Hardcover – Abridged by Jeanne-Marie Le Prince De Beaumont (Author), Walter Crane – The ultimate book for all Beauty and the Beast lovers. While it's abridged from the original, the gorgeous red cover with an accompanying illustration looks amazing on any shelf.
2. Beauties by Marguerite Bennett & Trungles – A brightly illustrated comic about a young woman and her beastly lover as they try to defend their love in a fantasy kingdom.
3. The Cold King by Amber Jaeger – Beauty and the Beast meets Cinderella as a cursed, reclusive king plucks a young woman away from her crappy stepmother to act as his servant.
4. Kissing the Witch by Emma Donoghue – Donoghue takes thirteen well-known fairytales and recreates them in this wonderful short story collection.
5. Beauty and the Werewolf by Mercedes Lackey – If Beauty and the Beast and Little Red Riding Hood, it'd be this book. There's a woman named Bella, a beast, and an iconic red cloak!
6. Making Faces by Amy Harmon – A contemporary romance where a golden boy hero returns from war disfigured and broken. It's a modern take on the classic tale packed with plenty of emotion.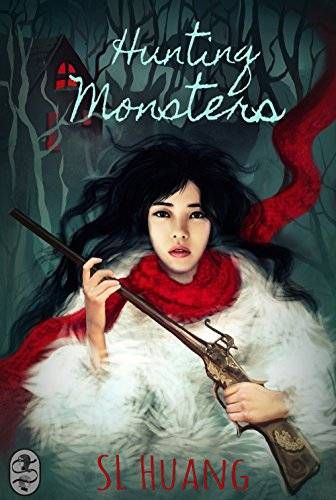 7. Hunting Monsters by S.L. Huang – A young woman must save her mother and battle the Grundwirgen, mythical, cursed beasts. But killing them is illegal, which clearly poses a problem.
8. The Vixen and the Vet by Katy Regnery – A journalist returns to her hometown, hoping that a human interest piece on the local hermit will get her career back on track.
9. Beauty by Robin McKinley – Rumors of a magical castle send a young woman into the forest to investigate to see if her father's tall tales are fact or fiction.
10. If You Deceive by Kresley Cole – A romance between a cursed Scotsman and the daughter of his enemy make this a tense and swoon-worthy rendition of the Beauty and the Beast tale.
11. East by Edith Pattou – Based on the Norwegian fairytale East of the Sun and West of the Moon, which is very similar to Beauty and the Beast, the beast in this story is a polar bear.
12. Beauty & the Beast by May Sage – A fallen prince-turned-beast is has taken refuge in a brothel, where Belle's brother owes quite a bit of money. A powerful heroine in a paranormal setting filled with corruption and grit.
13. Enchanting the Beast by Kathryne Kennedy – A fantasy filled historical romance with a shapeshifting hero and a heroine whose hobbies include ghost hunting!
14. The Rose and the Beast: Fairy Tales Retold by Francesca Lia Block – A collection of fairy tale retellings with modern twists, poetry, and a distinct 90s feel.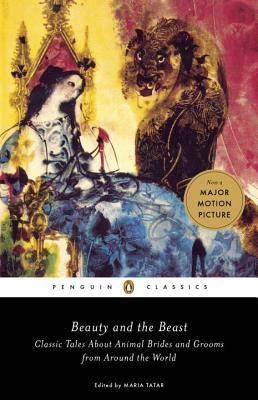 15. Beauty and the Beast: Classic Tales About Animal Brides and Grooms from Around the World by Maria Tatar – If you're curious about the mythology and folklore that goes into Beauty and the Beast retellings and origins, pick up this collection!
16. Beauty and the Beast by H. Chuku Lee & Pat Cummings – A children's picture book, influenced by the culture of West Africa, that tells the story of Beauty and the Beast. Perfect for precocious young readers!
17. Lair of the Lion by Christine Feehan – An aristocratic heroine enters the "lair of the lion" in order to save her imprisoned brother. A paranormal romance with a quintessential brooding, Alpha hero.
18. The Princess Saves Herself in This One by Amanda Lovelace – A touching poetry collection influenced by fairy tales. The collection is made up of four parts: the princess, the damsel, the queen, & you.
19. A Happily Ever After of Her Own by Nadia Lee – A preschool teacher who has the super cool ability to jump into fairy tales. Unfortunately, she finds herself trapped in Beauty and the Beast.
20. Beauty and the Beast: A Coloring Book by Gabrielle-Suzanne Barbot de Villeneuve (Author), Walter Crane – Take your love of Beauty and the Beast to a creative level with this incredibly detailed coloring book.
21. Warrior of Ice by Michelle Willingham – A historical romance with an Irish warrior hero and a heroine who feels more like a beast than a beauty.
22. The Dragon and the Pearl by Jeannie Lin – A former consort is taken by an infamous warlord and thrust back into the surprisingly dangerous world of politics and treachery.
23. Beauty and the Rake by Erica Monroe – A genderbent Beauty and the Beast tale with a charming British inspector hero and a scarred heroine hoping to save her family from debtor's prison.
24. Didn't I Warn You by Amber Bardan – This romance takes the craziness of the kidnapping plot in Beauty and the Beast and cranks it up to eleven with spies, yachts, and a helicopter willing to deliver the finest clothes to the middle of the ocean.
25. Firelight by Kristen Callihan – Want your Beauty and the Beast tale with a bit of steampunk? Firelight has steampunk elements, magic, and a mask-wearing hero.
26. Beauty Dates the Beast by Jessica Sims – A paranormal romance with a hero who can shape shift into a cougar and a dating service for supernatural beings.
27. Beauty and the Beast by Ravinder Randhawa – Contemporary young adult with a diverse heroine learning to accept herself and see herself more as beauty rather than a beast.
28. Rose Daughter by Robin McKinley – With the success of Beast, McKinley returns to the Beauty and the Beast fairy tale with an enchanting glasshouse and gorgeous writing.
29. Beauty, Beast, and Belladonna by Maia Chance – A cozy mystery where an actress and a disheveled comte must investigate a murder of beastly proportions.
30. Ravished by Amanda Quick – In need of some help, a heroine journeys to London to hire a man who can drive thieves out of the caves near her seaside home. What she doesn't expect is the beastly man who takes her up on her offer.
31. Thorn's Challenge by Brenda Jackson – A no-nonsense pediatrician and a tycoon with a taste for motorcycle-riding, are the beauty and the beast in this contemporary romance.
32. When Beauty Tamed the Beast by Eloisa James – A temperamental hero, a castle in Wales, and a heroine determined to make the hero fall in love with her in two weeks time.
33. The Rose Chateau by Rebecca Monaco – A farmer's daughter is roped into finding a way to break a witch's curse placed on a moody prince.
34. A Court of Thorns and Roses by Sarah J. Maas – A highly recommended and bestselling young adult fantasy novel with a huntress heroine and a hero who can change shape.
35. The Star-Touched Queen by Roshani Chokshi – A cursed heroine must unravel the secrets of a magical kingdom while dealing with a political, arranged marriage.
36. Feral by Jenika Snow – A contemporary, erotic romance with a heroine fascinated by the reclusive outdoorsman who inhabits a cabin in the woods.
37. The Bride and the Beast by Teresa Medeiros – How awkward when a young woman is left on your doorstep as a sort of sacrifice, but when you're known as The Dragon of Weyrcraig, anything goes, I guess.
38. Depravity by M.J. Haag – When a cruel prank goes awry, a young woman finds herself trapped behind the gates of a mysterious and dangerous estate.
39. Beast by Pepper Pace – A steamy interracial romance between an intimidating Marine and a shy heroine he meets at his gym.
40. Beauty and the Beast by K.M. Shea – Falling through the rough of a chateau leaves a heroine with a broken leg and at the hands of the chateau's inhabitants: a beast and his cursed servants.
41. The Chocolate Rose by Laura Florand – Do you want a contemporary romance with a grumpy, French chef/chocolatier? C'mon, who doesn't.
42. Bollywood and the Beast by Suleikha Snyder – A Beauty and the Beast romance set in Bollywood between an actress in the midst of a media scandal and her co-star's reclusive brother.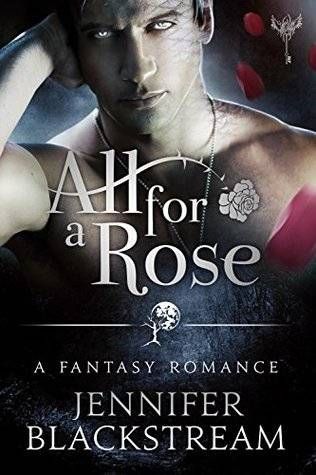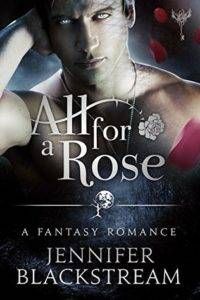 43. All for a Rose by Jennifer Blackstream – A paranormal romance with a hero trapped between his two shifting forms: a human and a wyvern. And every day, he fears becoming more and more of a beast.
44. Beauty & the Billionaire by Jessica Clare – A real-estate tycoon is hiding from a scandal that's rocked his past, but he can't resist the woman who's recently taken a job within his mansion.
45. Mistress to the Beast by Eve Vaughn – A woman tasked with saving her family's business barters with a scarred, ruthless property developer.
46. The Billionaire Beast by Jackie Ashenden – With a hero who hasn't left his home in over a decade and a heroine who becomes his new personal assistant, this is a contemporary take on Beauty and the Beast.
47. Beast by Brie Spangler – A recommended YA with a young boy who has gender dysphoria and a transgender heroine. Be warned that the book does deal with transphobia and bullying, but many loved the story.
48. Cruel Beauty by Rosamund Hodges – The heroine has been training her entire life to kill the ruler to which she's been betrothed, but of course, he's not what she expected.
49. Scarred by LeTeisha Newton – A contemporary romance on the darker side with BDSM elements and a hero whose morals are gray at best.
50. Beauty and the Clockwork Beast by Nancy Campbell Allen – A young woman arrives at a manor to help out her sick cousin. Instead, she finds ghosts roaming the halls, dangerous supernatural creatures spotted around the grounds, and the inhospitable Lord Miles.
51. Belle: A Retelling of Beauty and the Beast by Cameron Dokey – More of a traditional Beauty and the Beast retelling, Belle is about a heroine who must carve the magical Heartwood Tree to save her father.
52. The Eye of the Beholder by Elizabeth Darcy – A retelling where both the Beauty and the Beast are dealing with their own imprisonments, with an unmistakable fairy tale feel.
53. Beast by Asha King – The hero is the son of a mob boss who has been in hiding after a horrible fire, while the heroine goes undercover as a housekeeper to investigate the death of a local sex worker.
54. Beauty and the Bounty Hunter by Lori Austin – A Beauty and the Beast retelling with a western feel, a bounty hunter heroine, and charming con-artist hero.
55. Love is Blind by Lynsay Sands – One of my favorite books with an extremely nearsighted heroine without glasses and a hero coming out of hiding after being injured in the Peninsular War.
56. Enchanted Storms by Annie Jackson – Fairy magic, rumors of a kingdom's legend, and some Eros & Psyche elements! This fantasy novel has just enough Beauty and the Beast elements for even the most diehard of fans.
57. Loving the Beast by Naima Simone – A contemporary take with a woman desperate to save her community center. The only man with deep enough pockets to help her is a scarred childhood friend.
58. Beastly by Alex Flinn – For those who haven't seen the adaptation, a spoiled teen is cursed by a classmate (and witch!). Set in NYC, the hero will remain in his beastly state until someone breaks the curse.
59. Beauty and the Beast by Ursula Jones & Sarah Gibb – An absolutely gorgeous illustrated picture book. You don't have to be a kid to want this edition proudly displayed.
60. To Beguile a Beast by Elizabeth Hoyt – A former beauty turned housekeeper winds up on the doorstep of a reclusive man. Both are trying to outrun past mistakes and painful memories.
61. The Lady and the Lion by Jacqueline K. Ogburn and Laurel Long – With a lion as the beast and detailed images, this is another picture book rendition filled with a deep, dark, and rich color palette.
62. Enslave: Beauty Tames the Beast by Cathy Yardley – An erotic twist with a "beauty" determined to save her criminal father by offering herself up to a mysterious man in a secluded manor.
63. As Old As Time by Liz Braswell –What if Belle's mother was the one who originally cursed the Beast? A YA retelling with the difference of an incredibly important detail.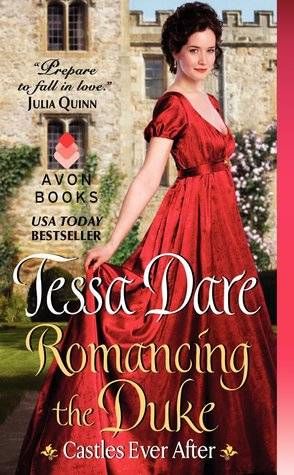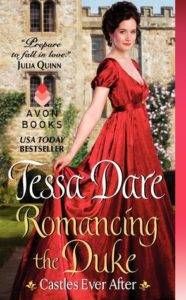 64. Romancing the Duke by Tessa Dare – A hero and heroine battle over a castle. The heroine has inherited the place from her author father, but the castle's resident insists it belongs to him.
65. Lord of the Abyss by Nalini Singh – A magical timepiece, a hero clad in black armor, and the daughter of an extremely powerful Blood Sorcerer. A paranormal romance with brave Beauty and an intimidating Beast.
66. Beauty and the Earl by Jess Michaels – A courtesan enters the hero's secluded lair for a simple reconnaissance mission. The hero's sister is dreadfully worried about her brother's reclusiveness.
67. The Lass Wore Black by Karen Ranney – With the typical Beauty and the Beast roles reversed, the heroine's peaceful "self-imposed exile" is rudely interrupted by the hero bursting into her home.
68. Scarlet in the Snow by Sophie Masson – To escape a blizzard, a young takes refuge in a mysterious and magical mansion. Influenced by the Russian version of the Beauty and the Beast fairytale.
69. To Pleasure a Prince by Sabrina Jeffries – The hero is a bastard prince known as the "Dragon Viscount." The heroine plans to appeal to the viscount's better senses to allow her brother to marry his sister.
70. Heart's Blood by Juliet Marillier – Marillier is one of my favorite fantasy writers. If you like romantic and detailed writing about a dangerous forest, pick this one up.
71. Convincing Lina by Siera London – The hero is an "emotionally wounded" veteran and psychiatrist. The heroine seeks out the swoony Marine for some help after she finds herself in a spot of danger.
72. Of Beast and Beauty by Stacey Jay – In a fictional kingdom, a blind princess becomes a sacrifice to a mutant and monstrous beast.
73. Uprooted by Naomi Novik – A highly praised fantasy novel with a village girl and dragons!
74. Beau and the Beast by Rick R. Reed – A gay romance with a street artist hero and a man who rescues him from danger.
75. How Beauty Met the Beast by Jax Garren – This is a romance between a burlesque dancer and a dangerous secret agent, all in a steampunk setting.
76. The Dragon Prince: A Chinese Beauty & the Beast Tale by Laurence Yep and Kam Mak – An elegant picture book where a farmer's daughter agrees to marry a dragon in order to save her dad's life.
77. The Highwayman by Kerrigan Byrne – The hero, known as the Blackheart of Ben More, has a heart of stone, as evidenced by the fact that he absconds into the Scottish Highlands with a young widow.
78. Radiance by Grace Draven – A political marriage between two very different people from two very different cultures makes this a very enjoyable, opposites attract fantasy romance.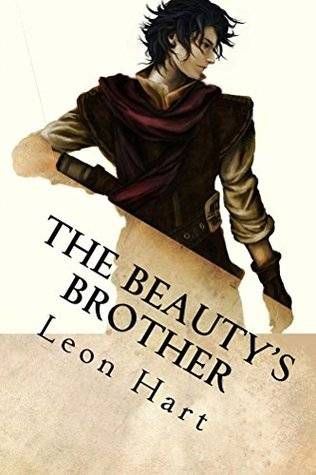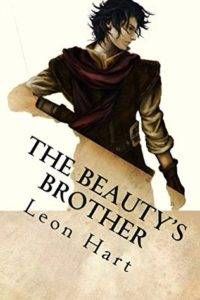 79. The Beauty's Brother by Leon Hart – A gay fantasy romance with a cursed, magic castle. However, the only one who can break the enchantment isn't a "Beauty." It's her brother, instead.
80. The Spider King by Charisma Knight – Spiders are pretty scary. So when a "spider king" appears to the heroine to bargain with her to stop killing his kind beneath her shoes, this makes for a pretty interesting spin on Beauty and the Beast.
81. Beauty and the Beast: The Only One Who Didn't Run Away by Wendy Maas – A cute, middle grade version of the classic tale with just a touch of fantasy.
82. Goddess of the Rose by P.C. Cast – Greek mythology and a heroine transported to another realm! The beast in this one has been cursed by a Greek goddess.
83. Beast Master, Vol 1 by Kyousuke Motomi – A manga where a young woman befriends a wild classmate, who seems to lose control at the sight of blood.
84. Beauty and the Beast: Belle's Library by Brittany Rubiano & Jenna Huerta – Filled with delicate drawings and literary quote, this is what it would be like if Belle kept a book journal of all her reading.
85. The Artisans by Julie Reece – Set in South Carolina, this YA retelling of Beauty and the Beast has all sorts of fairy tale elements, starting with a seamstress heroine and a reclusive heir.
86. What a Dragon Should Know by G.A. Aiken – Things can always be improved with the addition of dragons. The hero is a narcissistic dragon, while the heroine is a bespectacled "ice queen."
87. Bootie and the Beast by Falguni Kothari – A contemporary romance between a partying, supermodel heroine and a nose-to-the-grindstone, workaholic CFO.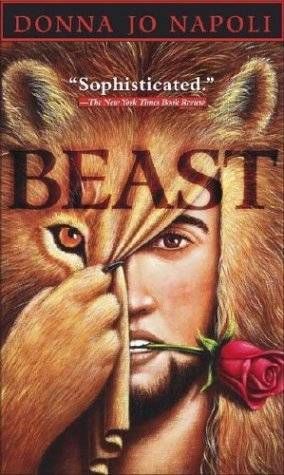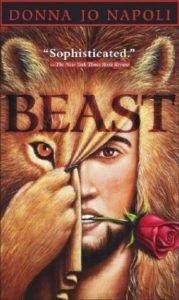 88. Beast by Donna Jo Napoli – A classic YA retelling that focuses on the Beast before he become, well…the Beast. Also…peep that cover.
89. Truth in the Dark by Amy Lane – Another gay fantasy romance, but instead of a magical castle or manor, this one has a magical island where a beastly man strives to shed his twisted form.
90. Fashion Beast by Alan Moore, Antony Johnston, Facundo Percio, and Malcolm McLaren – A graphic novel where a woman forms a partnership with a reclusive fashion designer.
91. Beauty and the Beast: Lost in a Book by Jennifer Donnelly – This book takes place after the classic story as Belle finds a magical book in the Beast's library.
92. Beauty and the Beast by Max Eilenberg and Angela Barrett – A children's book with painted illustrations in soft, dreamy tones!
93. Highlander Most Wanted by Maya Banks – Part Beauty and the Beast and seemingly part Rapunzel, a woman lives a life of exile, ashamed at having been previously taken captive. The hero (and her rescuer!) is a tenacious Scotsman.
94. Kamisama Kiss, Vol 1 by Julietta Suzuki and Tomo Kimura – A manga where the hero is a deity who lives in a shrine and the penniless heroine comes to work for him to help pay off her father's debts.
95. Beautiful Wreck by Larissa Brown – A retelling with time travel, Vikings, and all sorts of communication and cultural differences.
96. The Land of the Beautiful Dead by R. Lee Smith – If you'd rather have a darker, more erotic retelling, this one has a touch of horror and zombies.
97. A Beastly Scandal by Shereen Vedam – With ghosts, a misunderstood heroine, and a hero accused of murder, this historical romance has a teeny touch of the paranormal.
98. Beauty Queen by Sarah Mlynowski – A children's book where a brother and sister are sucked into the classic Beauty and the Beast story by way of a magic mirror.
99. Beautiful Beast by Cindy C. Bennett – A short story with a young woman who sees her beauty more as a curse and a house rumored to be haunted by a beast.
100. The Merchant's Daughter by Melanie Dickerson – Though she used to be the daughter of a rich merchant, a disastrous twist of fate sends a woman into indentured servitude to a reclusive lord.