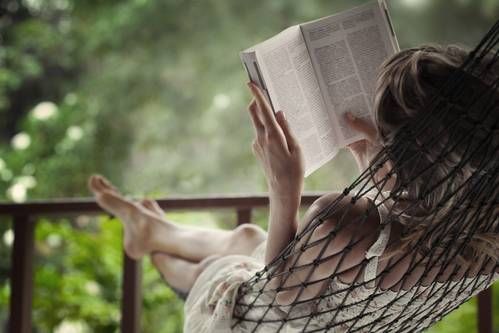 Lists
100 Must-Read Books from the '90s
This content contains affiliate links. When you buy through these links, we may earn an affiliate commission.
Bring out your turtlenecks and combat boots, and join us in reading our way down the 1990s!
(If you, like me, are a '90s kid, you can pick a book from this list to tick off an item on our Read Harder Challenge 2016.)
Some notes: I have tried to avoid series like Harry Potter and A Song of Ice and Fire, YA like The Perks of Being a Wallflower, and novels like Fight Club and Infinite Jest: these are books that readers everywhere already know about; we've either already read them and watched the TV/movie adaptations, or never plan to. This is not to say that Rowling and Chuck Palahniuk's contributions to the literature of the '90s is not valuable, but so as to leave space for other brilliant works from the decade–to discover something new. I have also avoided the repetition of authors.
Since this list is not genre-specific, I have tried to tag each book with the shortest possible description after listing it: an indication to its genre, and whether it is fiction or non-fiction; a novel, play, or short story collection. Poetry anthologies and comics are listed separately.
A Fine Balance by Rohinton Mistry (novel, historical literary fiction)
A Girl Named Disaster by Nancy Farmer (YA novel, historical fiction)
Angels in America: A Gay Fantasia on National Themes by Tony Kushner (Pulitzer Prize and Tony Award-winning play)
'Art' by Yasmina Reza (Tony Award-winning play)
A Suitable Boy by Vikram Seth (novel, historical literary fiction)
Bag of Bones by Stephen King (novel, fiction, horror)
Behind the Scenes at the Museum by Kate Atkinson (novel, historical fiction)
Birds of America by Lorrie Moore (short story collection, literary fiction)

Blindness

by

José Saramago (novel, dystopian science fiction)

Breath, Eyes, Memory by Edwidge Danticat (novel, historical fiction)
Charming Billy by Alice McDermott (novel, contemporary fiction)
City of Djinns by William Darymple (travelogue/novel set in Delhi, India)
Cuckold by Kiran Nagarkar (novel, historical fiction)
Dance Dance Dance by Haruki Murakami (translated to English by Alfred Birnbaum in 1994; novel, fiction, magic realism)
Dangerous Angels (Weetzie Bat #1-5) by Francesca Lia Block (YA fantasy fiction, magic realism)
Delhi by Khushwant Singh (novel, contemporary fiction)
Difficult Daughters by Manju Kapur (novel, literary fiction)
Dreams from my Father by Barack Obama (non-fiction, memoir)
Drown by Junot Díaz (short story collection, fiction)
Generation X: Tales for an Accelerated Culture by Douglas Coupland (novel, contemporary fiction)
Ghostwritten by David Mitchell (novel, contemporary/literary fiction)
Good Omens by Neil Gaiman and Terry Pratchett (novel, fantasy fiction)
High Fidelity by Nick Hornby (novel, contemporary fiction)
Holes by Louis Sachar (YA novel, Newberry Award-winner)
Imaginary Homelands by Salman Rushdie (collection of essays)
In an Antique Land by Amitav Ghosh (a narrative ethnography)
Indian Ink by Tom Stoppard (play, themes of art and culture)
Interpreter of Maladies by Jhumpa Lahiri (short story collection, Pulitzer Prize-winner)
Jazz by Toni Morrison (novel, historical fiction)
Mr. Murder by Dean Koontz (novel, fiction, horror)
My Name is Red by Orhan Pamuk (novel, historical fiction)
My Year of Meats by Ruth Ozeki (novel, contemporary fiction)
Northern Lights by Philip Pullman (YA novel, fantasy fiction)
Of Love and Other Demons by Gabriel García Márquez (novel, fiction, magic realism)
On Love by Alain de Botton (novel, fiction, romance)
Outlander by Diana Gabaldon (novel, speculative fiction/historical romance)

Out of the Dust by Karen Hesse (novel, children's fiction/YA)
Possession by A. S. Byatt (novel, historiographic metafiction)
Pulp by Charles Bukowski (novel, detective fiction)
Rats Saw God by Rob Thomas (YA novel)
Sabriel by Garth Nix (YA novel, fantasy)
Scenes from a Writer's Life by Ruskin Bond (memoir)
Skellig by David Almond (novel, children's fiction, magic realism)
Shiloh by Phyllis Naylor (novel, children's fiction/YA)

So Far From God by Ana Castillo (novel, feminist/fantasy fiction)
The Bad Beginning (A Series of Unfortunate Events #1) by Lemony Snicket (novel, children's fiction, absurdist/mystery)
The English Patient by Michael Ondaatje (novel, historical/contemporary fiction)
The Giver by Lois Lowry (YA novel, utpoian/dystopian)
The God of Small Things by Arundhati Roy (novel, historical/literary fiction)

The Haunted Land: Facing Europe's Ghosts After Communism by Tina Rosenberg (non-fiction, European History)
The Hedge Knight by George R. R. Martin (novella, high fantasy fiction)
The Intuitionist by Colson Whitehead (novel, speculative fiction)
The Lone Ranger and Tonto Fistfight in Heaven by Sherman Alexie (short story collection, fantasy fiction)
The Magician's Assistant by Ann Patchett (novel, literary fiction)
The No. 1 Ladies' Detective Agency by Alexander McCall Smith (novel, mystery/detective fiction)
The Robber Bride by Margaret Atwood (novel, literary fiction)
The Secret History by Donna Tartt (novel, fiction, inverted detective story)
The Sparrow by Mary Doria Russell (novel, science fiction)
The Thief by Megan Whalen Turner (YA novel, fantasy/adventure)
The Unconsoled by Kazuo Ishiguro (novel, contemporary fiction)
The Vagina Monologues by Eve Ensler (play, feminist non-fiction)
Three Tall Women by Edward Albee (Pulitzer Prize-winning play, fiction)
Tipping the Velvet by Sarah Waters (novel, fiction, historical romance)
Trying to Grow by Firdaus Kanga (novel, fiction)

Walk Two Moons by Sharon Creech (YA novel, fiction)

White Teeth by Zadie Smith (novel, literary fiction)

Wise Children by Angela Carter (novel, fiction, magic realism)
Wit by Margaret Edson (Pulitzer Prize-winning play, themes of mortality and human relationships)
Woman Hollering Creek by Sandra Cisneros (poetic short story collection)


.


POETRY ANTHOLOGIES
Aloud: Voices from the Nuyorican Poets Cafe (edited by Miguel Algarín and Bob Holman)

An Atlas of the Difficult World by Adrienne Rich
Birthday Letters by Ted Hughes
Falling Up by Shel Silverstein
First Four Books of Poems by Louise Gluck
Jimmy and Rita by Kim Addonizio
Love Poems by Nikki Giovani
New and Selected Poems by Mary Oliver
She by Saul Williams
Astro City, Vol. 1: Life in the Big City by Kurt Busiek, art by Brent Anderson
Bone, Vol. 1: Out from Boneville by Jeff Smith
Basara Vol. 1 by Yami Tamura
Black Panther #1 by Christopher J. Priest, art by

Joe Quesada, Mark Texeira

Card Captor Sakura, Vol. 1 by CLAMP
Complete Dykes to Watch Out For by Alison Bechdel
Doom Patrol, #64 to 87 by Rachel Pollack
Ghost World by Daniel Clowes
Rurouni Kenshin, Vol. 1 by Nobuhiro Watsuki
Maus II: And Here My Troubles Began by Art Spiegelman
Monster, Vol. 1: Herr Dr. Tenma by Naoki Urasawa
Palestine #1-2 by Joe Sacco
Preacher, Vol. 1: Gone to Texas by Garth Ennis, art by Steve Dillon
Sailor Moon, #1 by Naoko Takeuchi
Supergirl by Peter David, art by

Gary Frank, Cam Smith, Karl Story, Terry Dodson

The Authoritative Calvin and Hobbes by Bill Waterson
The Complete Strangers in Paradise, Vol. 1 by Terry Moore
The Infinity Gauntlet by Jim Starlin, art by

George Pérez, Ron Lim

The Flash: Born to Run by Mark Waid, art by

Tom Peyer, Greg LaRocque, Jim Aparo, Pop Mhan

The League of Extraordinary Gentlemen by Alan Moore, art by

Kevin O'Neill

The Sandman, Vol: 1: Brief Lives by Neil Gaiman, art by Jill Thompson, Vince Locke