Lists
100 Must-Read Books About Christianity
This content contains affiliate links. When you buy through these links, we may earn an affiliate commission.
According to Pew Research, Christianity is the world's largest religious group, so it's worth knowing something about it, whether you're a Christian or not. And if you're interested in learning more about the Christian faith, there's no lack of books out there. It's hard to know where to start! I'm here to help with enough recommendations to keep you reading for a long time.
A few caveats: Christianity is a diverse tradition that comprises a variety of perspectives, and not all of the books on this list will agree with each other. There are several that I argued with quite a lot when I read them, but those that I've read were interesting, comforting, or challenging in the best way. Others come highly recommended from sources I respect. Not all of the books are written from a Christian perspective, and some are critical of the church, but they do provide useful insights. And I believe that most of the books on the list offer value for both believers and those who are just curious about Christian beliefs.
I am currently a member of the Episcopal church and briefly attended a theologically moderate Baptist seminary, so this list will lean heavily on those traditions. I've tried to include a mix of light books and more dense theological works as well as some important classics. I hope you find this helpful, and feel free to share books you recommend in the comments.
Christian Living
After Shock: Searching for Honest Faith When Your World Is Shaken by Kent Annan. "In the wake of a historic earthquake in the fragile country of Haiti, Kent Annan considers suffering—from the epic to the everyday—as a problem for faith."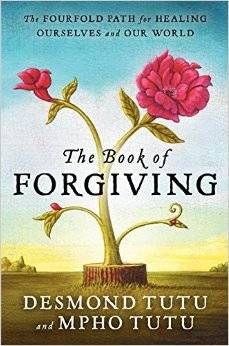 The Book of Forgiving: The Fourfold Path for Healing Ourselves and Our World by Desmond Tutu and Mpho Tutu. "Archbishop Desmond Tutu, along with his daughter, the Reverend Mpho Tutu, offer a manual on the art of forgiveness—helping us to realize that we are all capable of healing and transformation."
Crazy Christians: A Call to Follow Jesus by Michael B. Curry. Based on a 2012 address by the current presiding bishop of the Episcopal church, this book encourages Christians to be "as crazy as the Lord."
The Four Loves by C.S. Lewis. Drawing on Greek terms for love, Lewis explores four different forms of love—affection, friendship, erotic love, and the love of God— and how we express them in our lives.
Irresistible Revolution: Living as an Ordinary Radical by Shane Claiborne. "Shane Claiborne describes an authentic faith rooted in belief, action, and love, inviting us into a movement of the Spirit that begins inside each of us and extends into a broken world."
The Jesuit Guide to (Almost) Everything: Spirituality for Real Life by James Martin. A whimsical guidebook for how to use Ignatian spirituality as a guide to day-to-day life.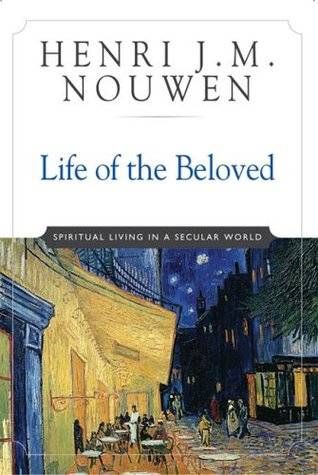 Life of the Beloved: Spiritual Living in a Secular World by Henri Nouwen. An exploration of what it means to be loved by God and how that knowledge can help us throughout life.
One. Life: Jesus Calls, We Follow by Scot McKnight. "Equipping you with a new understanding of that kingdom's radical nature, One.Life shares profound, challenging, and practical insights on how to demonstrate its reality in your life."
The Ragamuffin Gospel: Good News for the Bedraggled, Beat Up, and Burnt Out by Brennan Manning. "Brennan Manning's now-classic meditation on grace and what it takes to access it—simple honesty—has changed thousands of lives."
Sabbath as Resistance: Saying No to the Culture of Now by Walter Brueggemann. "In this volume, popular author Walter Brueggemann writes that the Sabbath is not simply about keeping rules but rather about becoming a whole person and restoring a whole society."
Seeing in the Dark: Finding God's Light in the Most Unexpected Places by Nancy Ortberg. "Highlights the often unexpected, sometimes imperceptible, yet always extraordinary means God uses to light our way through even the most painful and challenging moments in life."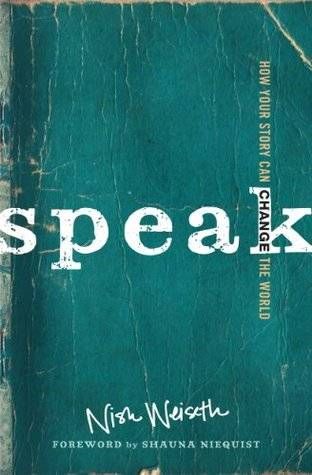 Speak: How Your Story Can Change the World by Nish Weiseth. "A book about the power of telling our own stories and hearing those of others to change hearts, build bridges, advocate for good, make disciples with grace, and proclaim God's kingdom on Earth today."
Spiritual Sobriety: Stumbling Back to Faith When Good Religion Goes Bad by Elizabeth Esther. "The author, who grew up in a hyper-controlling church cult, will help you find hope and rebirth in the ruins of disillusioned faith."
What's So Amazing About Grace? by Philip Yancey. "Philip Yancey explores grace at street level. If grace is God's love for the undeserving, he asks, then what does it look like in action?"
Wishful Thinking: A Seeker's ABC by Frederick Buechner. Buechner takes a fresh look at the words Christians use to describe the faith and provides his own wry definitions.
History
American Gospel: God, the Founding Fathers, and the Making of a Nation by Jon Meacham. The story of how the founders of the United States viewed faith and how they built a country of religious freedom.
Christianity: A Very Short Introduction by Linda Woodhead. "Exploring the cultural and institutional dimensions of Christianity, and tracing its course over two millennia, Linda Woodhead provides a fresh, lively, and candid portrait of Christianity's past and present."
Christianity: The First Three Thousand Years by Diarmid MacCulloch. A comprehensive history of Christianity around the globe, this book is a massive work of scholarship filled with information about how the church interacts with history and culture and how it has changed over time and in different regions.
Forgive Us: Confessions of a Compromised Faith by Mae Elise Cannon, Lisa Sharon Harper, Troy Jackson, and Soong-Chan Rah. "In each chapter of Forgive Us two pastors who are also academically trained historians provide accurate and compelling histories of some of the American church's greatest shortcomings."
The Great Emergence: How Christianity is Changing and Why by Phyllis Tickle. "Examines history, social upheaval, and current events, showing how a new form of Christianity is rising within postmodern culture."
A People's History of Christianity by Diana Butler Bass. In the tradition of Howard Zinn, Diana Butler Bass presents a history of radical movements within and on the fringes of the established church.
Sisters of Sinai: How Two Lady Adventurers Discovered the Hidden Gospels by Janet Soskice. The story of how Agnes and Margaret Smith traveled to the Middle East in the late 19th century and uncovered an early Biblical manuscript.
Zealot: The Life and Times of Jesus of Nazareth by Reza Aslan. "A fascinating, provocative, and meticulously researched biography that challenges long-held assumptions about the man we know as Jesus of Nazareth."
Memoir/Personal Journey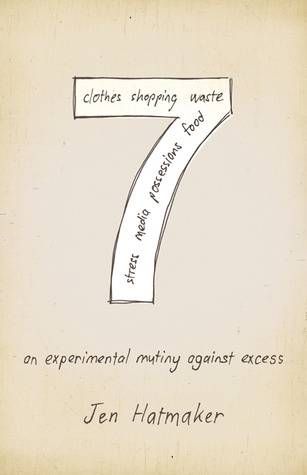 7: An Experimental Mutiny Against Excess by Jen Hatmaker. Haymaker describes her family's seven-month experiment in eliminating excess in seven areas of their lives by making seven simple choices.
Adventure of Ascent: Field Notes from a Lifelong Journey by Luci Shaw. "In this book, writer-poet Luci Shaw has given us a lifetime of exquisite reflections on nature, love, death, suffering, loss, faith, doubt, creativity, curiosity, lifelong learning."
An Altar in the World: A Geography of Faith by Barbara Brown Taylor. "Taylor shares how she learned to find God beyond the church walls by embracing the sacred as a natural part of everyday life."
Amazing Grace: A Vocabulary of Faith by Kathleen Norris. Norris examines how the vocabulary of Christianity kept her at a distance when she first returned to the church after a long absence.
The Bible Tells Me So: Why Defending Scripture Has Made Us Unable to Read It by Peter Enns. "The controversial Bible scholar and author recounts his transformative spiritual journey in which he discovered a new, more honest way to love and appreciate God's Word."
Bipolar Faith: A Black Woman's Journey with Depression and Faith by Monica Coleman. Coleman weaves family history and history of the Black church into her account of her personal journey to growing in faith and coming to terms with her own mental illness.
Come Be My Light by Mother Teresa. "This collection of letters she wrote to her spiritual advisors over decades, almost all of which have never been made public before, sheds light on Mother Teresa's interior life."
Confessions by Augustine of Hippo. In this classic work, the Bishop of Hippo recounts how he left behind a life of licentiousness to become one of Christianity's most important theologians.
Facing East: A Pilgrim's Journey into the Mysteries of Orthodoxy by Frederica Mathewes-Green. "Following the framework of the Orthodox calendar—from Lent to Pascha to Nativity, from Vespers to feasts to fasts—Mathewes-Green chronicles a year in the life of her small Orthodox mission church."
Girl Meets God: A Memoir by Lauren Winner. Winner was an Orthodox Jew when she felt drawn to Christianity and eventually converted. In this book, she walks through a church year, drawing on wisdom from both traditions.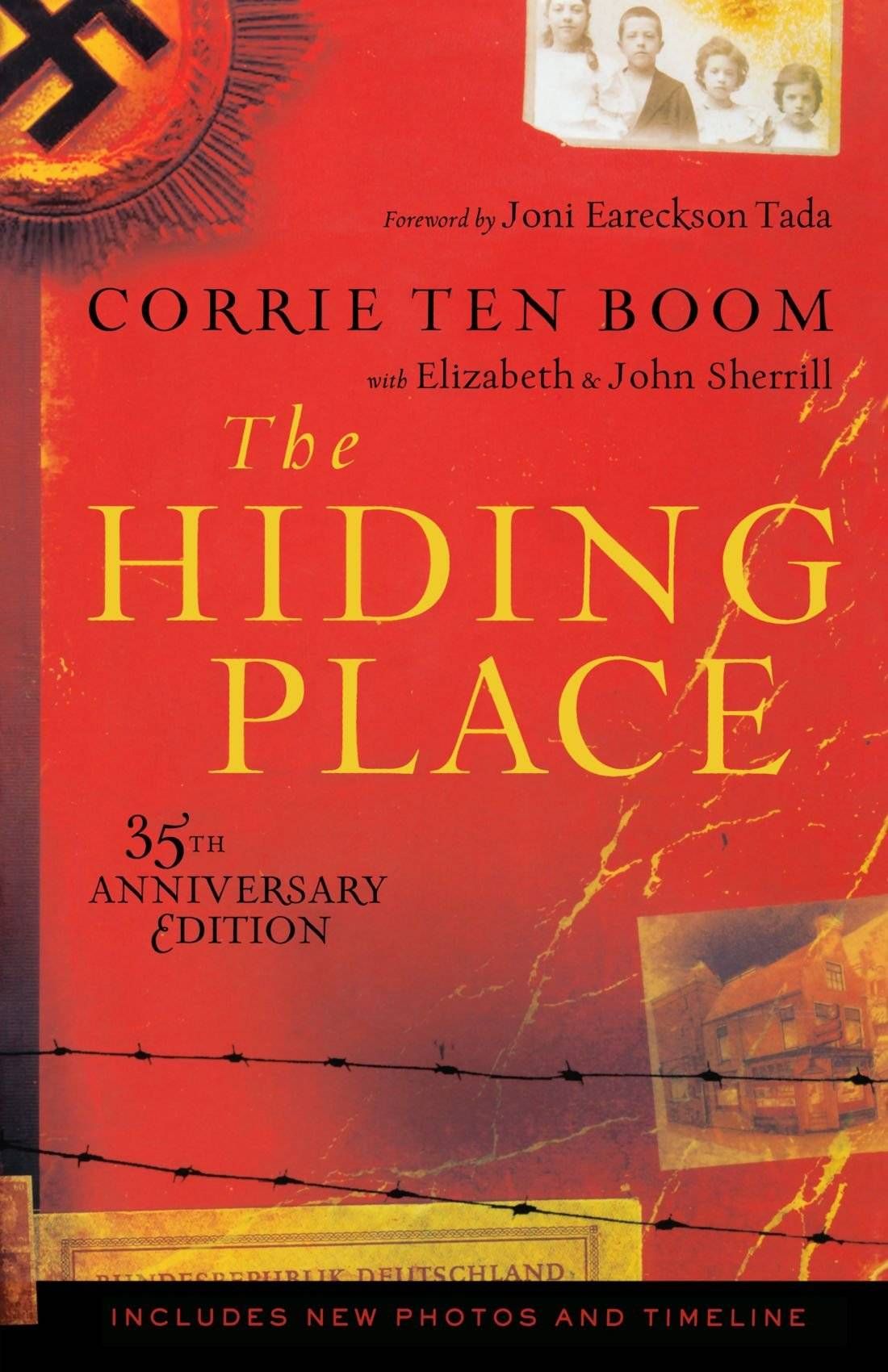 The Hiding Place by Corrie Ten Boom and Elizabeth and John Sherrill. The story of how Corrie Ten Boom and her family helped save Jews in the Holocaust and were eventually taken to concentration camps, with Corrie the family's only survivor.
The Irrational Season by Madeleine L'Engle. A journal of the church year, with reflections on life, church, and God.
Left to Tell: Discovering God Amidst the Rwandan Holocaust by Immaculee Ilibagiza. A survivor of the Rwandan genocide describes how she came to believe in God's unconditional love and the power of prayer during the months she spent hiding from genocidal killers.
The Long Loneliness: The Autobiography of the Legendary Catholic Social Activist by Dorothy Day. An autobiography by the social activist and founder of the Catholic Worker Movement.
My Bright Abyss: Meditation of a Modern Believer by Christian Wiman. Poet Christian Wiman begin exploring Christianity around the same time he was diagnosed with cancer. In this meditative memoir, he considers the struggle of faith and doubt in the midst of darkness.
Pastrix: The Cranky, Beautiful Faith of a Sinner and Saint by Nadia Bolz-Weber. "Nadia Bolz-Weber takes no prisoners as she reclaims the term 'pastrix' (pronounced 'pas-triks,' a term used by some Christians who refuse to recognize female pastors) in her messy, beautiful, prayer-and-profanity laden narrative about an unconventional life of faith."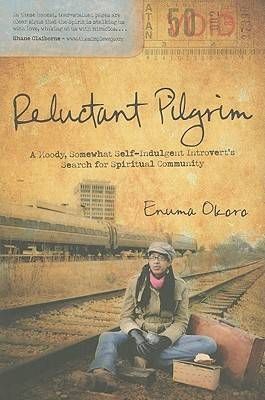 Reluctant Pilgrim: A Moody, Somewhat Self-Indulgent Introvert's Search for a Spiritual Community by Enuma Okoro. "Part Augustine, part Jane Austen with a side of Anne Lamott, Okoro attempts to reconcile her theological understanding of God's call to community with her painful and disappointing experiences of community in churches where she often felt unseen, pigeon-holed or out of place."
Searching for Sunday: Loving, Leaving, and Finding the Church by Rachel Held Evans. "Using the seven sacraments as a framework, Rachel Held Evans describes how she became disenchanted with church life and then found her way back."
The Seven Storey Mountain by Thomas Merton. "The unique spiritual document of a man who withdrew from the world only after he had fully immersed himself in it."
The Spiral Staircase: My Climb Out of Darkness by Karen Armstrong. Armstrong shares her story of joining a convent, deciding to leave, and finally discovering what she'd been seeking in the study of comparative religion.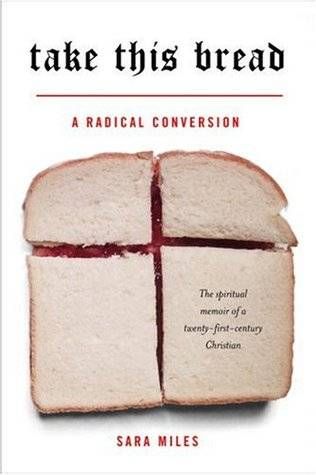 Take This Bread: A Radical Conversion by Sara Miles. An atheist, lesbian, left-wing journalist walks into a church, takes communion, and is changed. Miles's new-found faith drives her to open food pantries to combat physical and spiritual hunger.
Transparently: Behind the Scenes of a Good Life by Lisa Salazar. "Lisa shares the story of her journey as a transwoman and Christian; written with tenderness, humility, sensitivity and complete transparency."
Waiting for God by Simone Weil. A collection of letters and essays in which Weil discusses her spiritual journey.
The Year of Living Biblically: One Man's Humble Quest to Follow the Bible as Literally as Possible by A.J. Jacobs. A journalist spends a year trying to follow the rules laid out in the Bible while also getting to know believers from various communities that focus on literal readings of scripture.
Prayer and Devotion
Celebration of Discipline: The Path to Spiritual Growth by Richard Foster. A description and how to manual for inward (prayer, meditation, fasting, study); outward (simplicity, solitude, submission, service); and corporate (confession, worship, guidance, celebration) spiritual disciplines.
Experiencing God Through Prayer by Jeanne Guyon. Offers a brief and simple instruction in contemplative prayer that is about being in God's presence, rather than presenting requests to God.
Help, Thanks, Wow: The Three Essential Prayers by Anne Lamott. "Author Anne Lamott writes about the three simple prayers essential to coming through tough times, difficult days and the hardships of daily life."
The Practice of the Presence of God by Brother Lawrence. "For nearly 300 years this unparalleled classic has given both blessing and instruction to those who can be content with nothing less than knowing God in all His majesty and feeling His loving presence throughout each simple day."
A Prayer Journal by Flannery O'Connor. "A rare portal into the interior life of the great writer. Not only does it map O'Connor's singular relationship with the divine, but it shows how entwined her literary desire was with her yearning for God."
The Sacrament of the Present Moment by Jean-Pierre de Caussade. A collection of talks and letters by the 18th-century Jesuit priest about serving God by surrendering daily to God's will.
The Way of Perfection by Teresa of Avila. "Written by a prominent sixteenth-century Spanish mystic and Carmelite nun, it forms a practical guide to prayer that embraces readers with its warmth and accessibility."
A Time to Keep Silence by Patrick Leigh Fermor. "More than a history or travel journal, this beautiful short book is a meditation on the meaning of silence and solitude for modern life."
Social Issues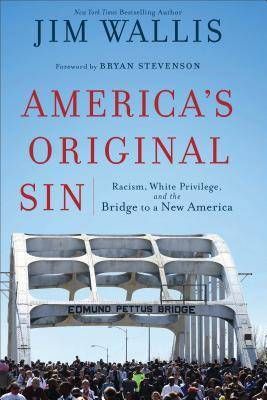 America's Original Sin: Racism, White Privilege, and the Bridge to a New America by Jim Wallis. "Wallis offers a prophetic and deeply personal call to action in overcoming the racism so ingrained in American society."
Christ and Culture by H. Richard Niebuhr. "This book deals with one of the most central issues in religious discussions today – one that has been pivotal in history: to what degree should 'the world' and 'the kingdom' as revealed by Christ co-exist?"
Disunity in Christ: Uncovering the Hidden Forces that Keep Us Apart by Christena Cleveland. "With a personal touch and the trained eye of a social psychologist, Cleveland brings to bear the latest studies and research on the unseen dynamics at work that tend to separate us from others."
Does Jesus Really Love Me? A Gay Christian's Pilgrimage in Search of God in America by Jeff Chu. "Part memoir and part investigative analysis that explores the explosive and confusing intersection of faith, politics, and sexuality in Christian America."
Doing Christian Ethics from the Margins by Miguel A. De La Torre. "Presents a justice-based ethics that avails itself of the perspectives and experiences of those on the margins."
Down We Go: Living Into the Wild Ways of Jesus by Kathy Escobar. "It's based on the idea of living into the Beatitudes, and explores what it means to follow Jesus into the hard places of suffering, inequality, and injustice in order to cultivate, hope, beauty, justice, equality, generosity and healing."
The Faith Club: A Muslim, a Christian, and a Jew: Three Women Search for Understanding by Rayna Idliby, Suzanne Oliver, and Priscilla Warner. Three mothers from three different faiths form a group to discuss their beliefs and their personal struggles with faith and life.
God and the Gay Christian: The Biblical Case in Support of Same-Sex Relationships by Matthew Vines. "Feeling the tension between his understanding of the Bible and the reality of his same-sex orientation, Vines devoted years of intensive research into what the Bible says about homosexuality."
The Holy Vote: The Politics of Faith in America by Ray Suarez. A look at the intersection between faith and politics in the U.S. and how people across the religious spectrum believe religion should inform government.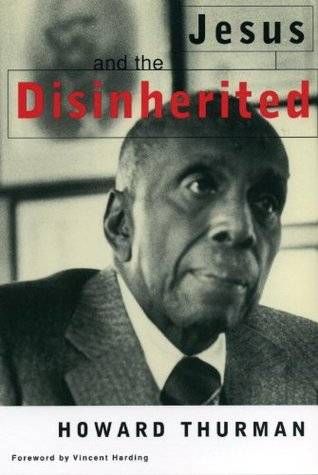 Jesus and the Disinherited by Howard Thurman. This influential book, a favorite of Dr. Martin Luther King Jr., explores the gospel's message of hope and resistance for the poor and disenfranchised.
Jesus Feminist: An Invitation to Revisit the Bible's View of Women by Sarah Bessey. "This loving yet fearless book urges today's church to move beyond man-made restrictions and fully welcome women's diverse voices and experiences."
The Language of God: A Scientist Presents Evidence of Belief by Francis S. Collins. The director of the National Institutes of Health and former leader of the Human Genome Project argues that faith and science are not incompatible.
More Than Serving Tea: Asian American Women on Expectations, Relationship, Leadership and Faith by Nikki Toyama and Tracey Gee (editors). "Nikki Toyama and Tracey Gee and a team of Asian American women share how God has redeemed their stories and helped them move beyond cultural and gender constraints."
The Next Christendom: The Coming of Global Christianity by Philip Jenkins. A look at the church's growth in the global South and what that means for the church around the world.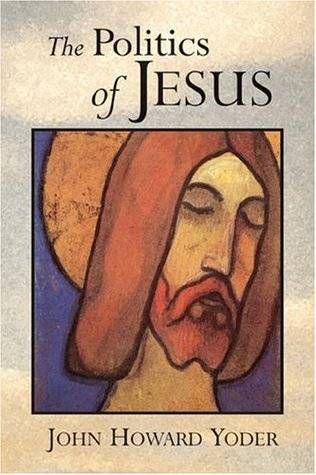 The Politics of Jesus by John Howard Yoder. "Using the texts of the New Testament, Yoder critically examines the traditional portrait of Jesus as an apolitical figure and attempts to clarify the true impact of Jesus' life, work, and teachings on his disciples' social behavior."
Prophetic Lament: A Call for Justice in Troubled Times by Soong Chan-Rah. "Soong-Chan Rah's prophetic exposition of the book of Lamentations provides a biblical and theological lens for examining the church's relationship with a suffering world."
Red Letter Christians: A Citizen's Guide to Faith and Politics by Tony Campolo. "Campolo examines many of the hot-button issues facing evangelicals from the perspective of Jesus' red-letter words in the Bible."
Religious Literacy: What Every American Needs to Know—And Doesn't by Stephen Prothero. Describes Americans' religious ignorance and its implications and presents some basic facts about major religious faiths.
Rescuing Jesus: How People of Color, Women, and Queer Christians Are Reclaiming Evangelicalism by Deborah Jian Lee. "An inside look at the young, diverse, progressive Christians who are transforming the evangelical movement."
Resident Aliens: Life in the Christian Colony by Stanley Hauerwas and William H. Willimon. "Discusses the nature of the church and its relationship to surrounding culture. It argues that churches should focus on developing Christian life and community rather than attempting to reform secular culture."
Strength to Love by Martin Luther King Jr. A collection of King's sermons and essays from the Civil Rights era that lay out his vision of justice as part of Christian discipleship.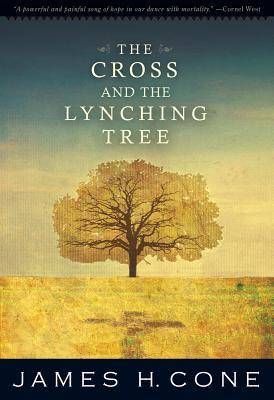 The Cross and the Lynching Tree by James Cone. Explains how the meaning of the cross and the lynching tree are intertwined and considers what they mean today for both black and white America and the church.
A Theology of Liberation by Gustavo Gutierrez. "This is the credo and seminal text of the movement which was later characterized as liberation theology. The book burst upon the scene in the early seventies, and was swiftly acknowledged as a pioneering and prophetic approach to theology which famously made an option for the poor."
Torn: Rescuing the Gospel from the Gays-vs.-Christians Debate by Justin Lee. The founder of the Gay Christian Network shares his own experiences and calls for respect on all sides of the debate about the place of gay Christians.
Trouble I've Seen: Changing the Way the Church Views Racism by Drew G.I. Hart. "Leading readers toward Jesus, Hart offers concrete practices for churches that seek solidarity with the oppressed and are committed to racial justice."
The Violence of Love by Oscar A. Romero. "These selections from the sermons and writings of Archbishop Oscar Romero share the message of a great holy prophet of modern times."
Theology
The Cost of Discipleship by Dietrich Bonhoeffer. "One of the most important theologians of the twentieth century illuminates the relationship between ourselves and the teachings of Jesus."
Deeper Than Words: Living the Apostles' Creed by David Steindl-Rast. "Spiritual teacher and bridge-builder Brother David Steindl-Rast translates the Apostles' Creed for today, uncovering the deeper universal truths that can be an inspiration to all people."
The First Christmas: What the Gospels Really Teach About Jesus' Birth by Marcus Borg and John Dominic Crossan. Two scholars delve into the nativity stories in the Bible, breaking down misconceptions and exploring what those stories mean today.
Gathering at God's Table: The Meaning of Mission in the Feast of Faith by Katharine Jefferts Schori. "In an insightful and powerful voice, Katharine Jefferts Schori, [former] presiding bishop of The Episcopal Church, explores the meaning of mission in the context of contemporary life."
The Idolatry of God: Breaking Our Addiction to Certainty and Satisfaction by Peter Rollins. "Introduces an incendiary approach to faith that invites us to joyfully embrace our brokenness, resolutely face our unknowing, and courageously accept the difficulties of existence."
In Memory of Her: A Feminist Theological Reconstruction of Christian Origins by Elisabeth Schussler Fiorenza. "This brilliant scholarly treatise succeeds in bringing to our consciousness women who played an important role in the origins of Christianity."
Introduction to Christian Theology by Justo L. González and Zaida Maldonado Perez. "Consciously avoiding the perspective of one school of thought or confessional tradition, the authors provide the reader with a brief, broad overview of the questions and contents of theological study."
Introduction to Womanist Biblical Interpretation by Nyasha Junior. "Argues that womanist biblical interpretation is not simply a byproduct of feminist biblical interpretation but part of a distinctive tradition of African American women's engagement with biblical texts."
Love Wins: A Book About Heaven, Hell, and the Fate of Every Person Who Ever Lived by Rob Bell. "Addresses one of the most controversial issues of faith—hell and the afterlife—arguing, would a loving God send people to eternal torment forever?"
The Meaning of Jesus by Marcus Borg and N.T. Wright. Two theologians with different views hash out their disagreements about Jesus in a respectful dialogue about questions that both consider vitally important.
The Mind of the Maker by Dorothy L. Sayers. "By turns an entrancing mediation on language; a piercing commentary on the nature of art and why so much of what we read, hear, and see falls short; and a brilliant examination of the fundamental tenets of Christianity."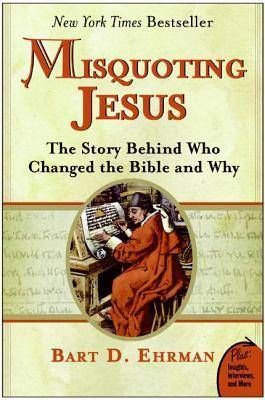 Misquoting Jesus: The Story Behind Who Changed the Bible and Why by Bart Ehrman. A valuable introduction to textual criticism, this book explores the history of the earliest New Testament manuscripts and how and why those manuscripts were altered.
The Moral Vision of the New Testament by Richard Hays. An explanation of the ethical teachings within the New Testament and how to apply that ethical framework to contemporary social issues.
A New Kind of Christianity: Ten Questions That Are Transforming the Faith by Brian McLaren. Considers how the church is evolving in its understanding of key questions regarding who God is and how Christians should engage with the world.
On the Incarnation by Athanasius. An influential classic that lays out the argument for Jesus being fully God and fully human.
Orthodoxy by G.K. Chesterton. Chesterton presents his argument for the truth of Christianity in this classic work of apologetics.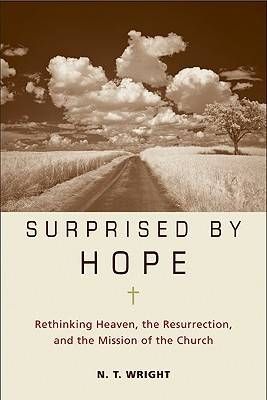 Surprised by Hope: Rethinking Heaven, the Resurrection, and the Mission of the Church by N.T. Wright. Delves into what the Biblical writers meant when they talked about heaven and shows how many Christians today are getting it wrong.
Whose Bible Is It? A History of the Scriptures Through the Ages by Jaroslav Pelikan. "Takes the reader through the good book's evolution from its earliest incarnation as oral tales to its modern existence in various iterations, translations, and languages."
Whose Religion Is Christianity? The Gospel Beyond the West by Lamin Sanneh. "Sanneh's engaging narrative takes the form of a self-interview in which he asks questions about the cross-cultural expansion of Christianity and provides insightful answers and meaningful predictions about the future."