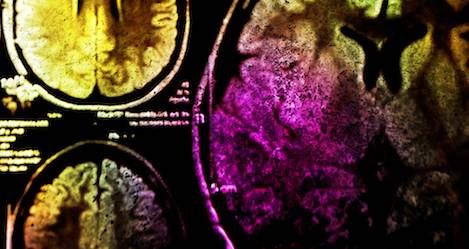 Lists
100 Must-Read Books about Mental Illness
This content contains affiliate links. When you buy through these links, we may earn an affiliate commission.
May is Mental Health Awareness Month and a great time to explore the many writers who write on diverse topics related to mental health and mental illness. The following list of books about mental illness contains fiction, graphic novels, nonfiction, memoirs, biographies, and more, all books that broaden our understanding of mental illness from first hand and second hand experiences. Whether it's May or the other eleven months, reading books about mental illness can lead to greater awareness of how these invisible disabilities and chronic illnesses can affect our lives firsthand.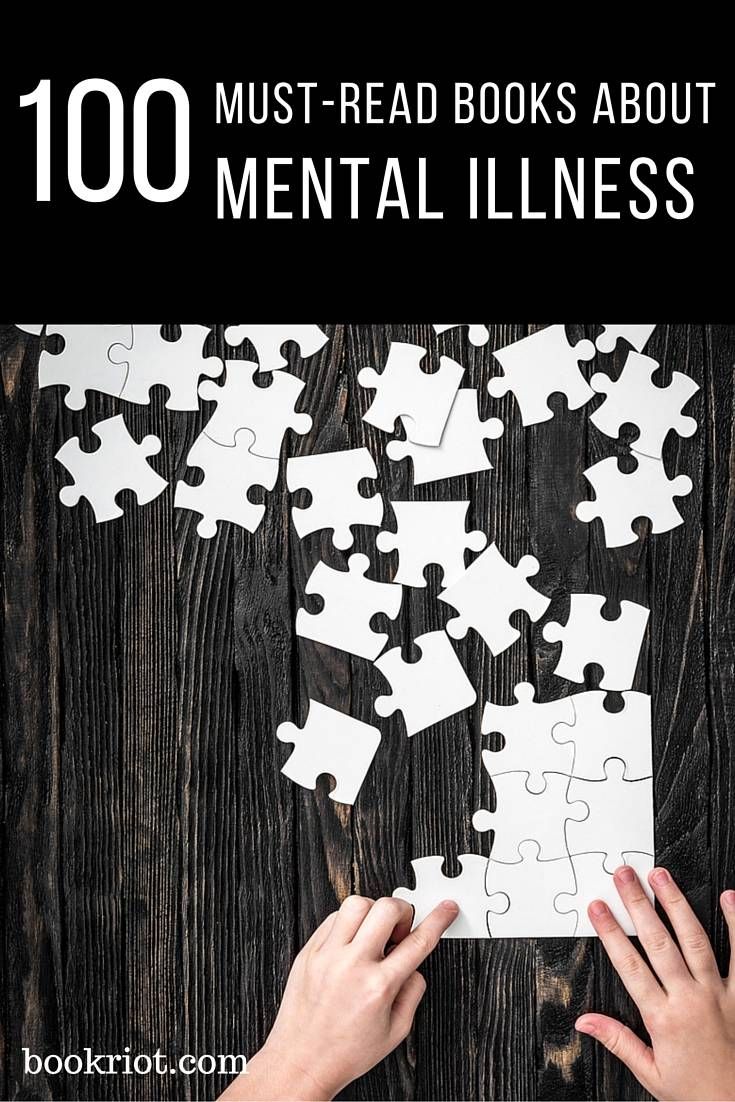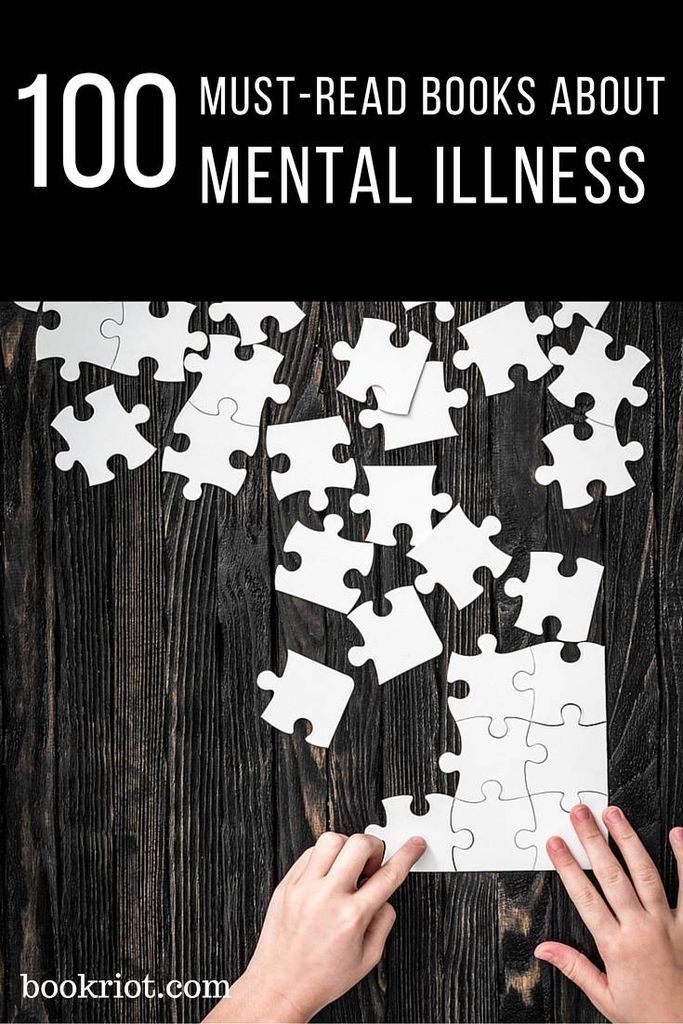 72 Hour Hold – Bebe Moore Campbell
All the Bright Places – Jennifer Niven
All the Things We Never Knew: Chasing the Chaos of Mental Illness – Sheila Hamilton
Americanah – Chimamanda Ngozi Adichie
The Awakening – Kate Chopin
Awakening Kali – T. S. Ghosh
The Bell Jar – Sylvia Plath
Beloved – Toni Morrison
The Bipolar Disorder Survival Guide – David Miklowitz
Bleeding Violet

– Dia Reeves

The Buddha and the Borderline: My Recovery from Borderline Personality Disorder through Dialectical Behavior Therapy, Buddhism, and Online Dating – Kiera Van Gelder
By the Time You Read This, I'll Be Dead – Julie Ann Peters
The Color of Hope: People of Color Mental Health Narratives – ed. Vanessa Hazzard
The Color Purple – Alice Walker
Darkness Visible – William Styron
Dragonfish – Vu Tran
Every Last Word – Tamara Ireland Stone
Everything, Everything – Nicola Yoon
The Evil Hours: A Biography of Post-Traumatic Stress Disorder – David J. Morris
Everything I Never Told You – Celeste Ng
Fangirl – Rainbow Rowell
Find You in the Dark – A. Meredith Walters
Flowers From the Storm – Laura Kinsale
Franny and Zooey – J. D. Salinger
Furiously Happy – Jenny Lawson
Get Me Out of Here: My Recovery from Borderline Personality Disorder – Rachel Reiland
Girl, Interrupted – Susanna Kaysen
Haldol and Hyacinths: A Bipolar Life – Melody Moezzi
Hamlet – William Shakespeare
The Hours – Michael Cunningham
Hyperbole and a Half: Unfortunate Situations, Flawed Coping Mechanisms, Mayhem, and Other Things That Happened – Allie Brosh
Imagine Me Gone – Adam Haslett
Impulse – Ellen Hopkins
It's Kind of a Funny Story – Ned Vizzini
The Last Time We Said Goodbye – Cynthia Hand
Keep Me Still – Caisey Quinn
Let the Tornado Come – Rita Zoey Chin
A Little Life – Hanya Yanagihara
Look Straight Ahead – Elaine M. Will
Looking for Alaska – John Green
Loud in the House of Myself: Memoir of a Strange Girl – Stacy Pershall
Made You Up – Francesca Zappia
Madness: A Bipolar Life – Marya Hornbacher
The Madness of Lord Ian Mackenzie – Jennifer Ashley
The Madwoman in the Attic: The Woman Writer and the Nineteenth-Century Literary Imagination – Sandra M. Gilbert and Susan Gubar
Manic: A Memoir – Terri Cheney
Marbles: Mania, Depression, Michelangelo and Me – Ellen Forney
The Marriage Plot – Jeffrey Eugenides
The Memory of Light – Francisco X. Stork
Mrs. Dalloway – Virginia Woolf
More Happy Than Not – Adam Silvera
The Museum of Intangible Things – Wendy Wunder
My Heart and Other Black Holes – Jasmine Warga
The Nest – Kenneth Oppel
The Noonday Demon: An Atlas of Depression – Andrew Solomon
Norwegian Wood by Haruki Murakami
Not Alone: Reflections on Faith and Depression – Monica A. Coleman
A Note of Madness – Tabitha Suzuma
Out of Her Mind: Women Writing on Mental Illness – Rebecca Shannonhouse (ed.)
Paperweight – Meg Haston
Polarity – Max Bemis
Prozac Nation – Elizabeth Wurtzel
Psychiatric Tales: Eleven Graphic Stories about Mental Illness – Daryl Cunningham
The Quiet Room: A Journey Out of the Torment of Madness – Lori Schiller
Reasons To Stay Alive – Matt Haig
The Round House by Louise Erdrich
The Salt Eaters – Toni Cade Bambara
Shadows in the Sun: Healing from Depression and Finding the Light Within – Gayathri Ramprasad
She's Come Undone – Wally Lamb
The Silver Linings Playbook– Matthew Quick
Skinny – Donna Cooner
Sparks Off You – Anita Felicelli
Stranger – Rachel Manija Brown and Sherwood Smith
The Surrendered – Chang-rae Lee
Swallow Me Whole – Nate Powell
A Tale for the Time Being – Ruth Ozeki
Ten Ways Not to Commit Suicide – Darryl "DMC" McDaniels
Therapy – Kathryn Perez
Thirteen Reasons Why – Jay Asher
Touched with Fire: Manic-Depressive Illness and the Artistic Temperament

– Kay Redfield Jamison

The Unabridged Journals of Sylvia Plath – Sylvia Plath
The Unlikely Hero of Room 13B – Teresa Toten
An Unquiet Mind – Kay Redfield Jamison
The Virgin Suicides – Jeffrey Eugenides
Your Voice is All I Hear – Leah Scheier
Wasted: A Memoir of Anorexia and Bulimia – Marya Hornbacher
When Reason Breaks – Cindy L. Rodriguez
When We Collided – Emery Lord
White Oleander – Janet Fitch
Wide Sargasso Sea – Jean Rhys
Willow – Julia Hoban
Willow Weep for Me: A Black Woman's Journey through Depression – Meri Nana-Ama Danquah
Wintergirls – Laurie Halse Anderson
The Woman in White – Wilkie Collins
The Yellow Wallpaper – Charlotte Perkins Gilman
What books about mental illness do you recommend?