Audiobooks
10 Underrated Audiobooks You Should Listen To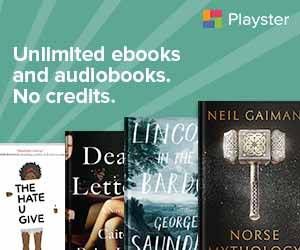 This post is sponsored by Playster.
Playster is the world's first all-in-one entertainment service. It takes care of everything — ebooks, audiobooks, music, movies, TV shows and games — and gives you unlimited access to millions of titles for one flat monthly fee. Playster lets you enjoy unlimited audiobooks and ebooks — no restrictions, no credit systems.
The service is accessible through all web browsers, as well as Playster's Android and iOS apps, on virtually any device. The offline mode lets you save all of your favorites for on-the-go reading when there's no Internet access around. Sign up today to get your free 30 day trial!
---
Maybe you've already heard of these excellent books, or even put a few on your To-Be-Read list. But what you might not know is that the audiobook versions elevate them to must-listen status. There's something about each narrator's performance that reveals just how funny, or sad, or insightful that particular book is.
So suit up for your favorite audiobook-listening activity, and treat yourself to one of these fantastic listens!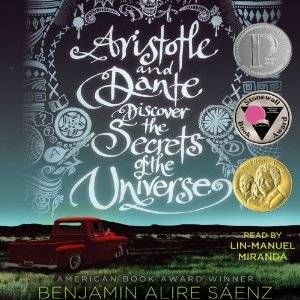 Aristotle and Dante Discover the Secrets of the Universe by Benjamin Alire Saenz — Ari is a Mexican-American teenager who likes to keep to himself. Until he meets Dante, a bubbly teen who's new in town. Dante's infectious charm wins him over, but after one of them is gravely injured, their friendship grows more complicated. Hamilton creator Lin-Manuel Miranda performs the audio, which is incredible, and I'll consider it "underrated" until everyone on the planet has listened to it.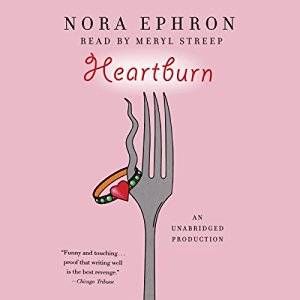 Heartburn by Nora Ephron — Based on Nora Ephron's own marriage, Rachel is seven months pregnant when she finds out her husband has been cheating on her. Cue the scathing (but funny) commentary about adultery, group therapy, and pot roast recipes as Rachel waffles between trying to win him back and wishing him dead. Actress Meryl Streep reads the audio, giving one of the best audiobook performances of all time.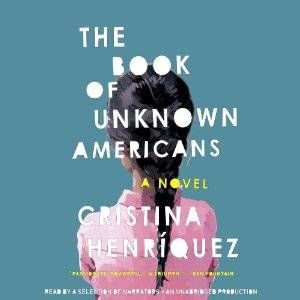 The Book of Unknown Americans by Cristina Henriquez — After a traumatic brain injury, a lovely teenager and her family leave behind their comfortable life in Mexico to seek treatment in the US. Some of their new neighbors are kind while others are not. Ultimately, their new life sets in motion a chain of events that is at turns beautiful, at turns tragic. The audio is narrated by six actors who bring to life the stories of immigrants from all over the Americas.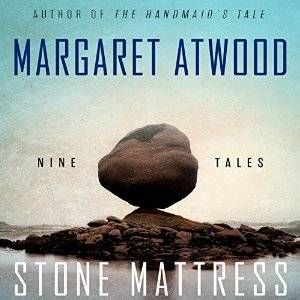 Stone Mattress by Margaret Atwood — With all the rekindled interest in The Handmaid's Tale, this is a great time to try some recent Margaret Atwood — like this fabulous collection of sinister little stories! Comedian Rob Delaney performs a story about an auctioned storage space with a freeze-dried bridegroom, and Atwood herself performs the title story about a woman who goes on an Arctic cruise to avenge a long-ago crime. While this is great in print, it's even more fun on audio.
If You Could Be Mine by Sara Farizan — Sahar and Nasreen have been in love since childhood. But they live in Iran, where being a woman who loves another woman is punishable by death. Could sex reassignment surgery, which is perfectly legal, be the answer to their predicament? This story is heartbreaking, but also funny, which many readers miss in the print version. Iranian-American comedian Negin Farsad performs the audio, wringing out every last drop of humor and heart.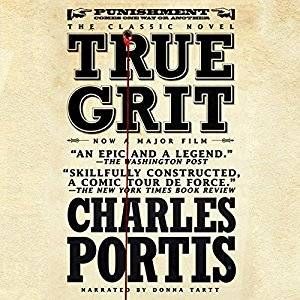 True Grit by Charles Portis — In this classic western tale of revenge and justice, 14-year-old Mattie Ross is hell-bent on avenging her father's murder. She convinces a washed up drunk called Rooster Cogburn to join her, and together this odd couple outsmarts all the scoundrels who get in their way. Author Donna Tartt performs the audio, and her Mississippi accent brings out all the scrappiness and comedy of Mattie's story.
Crazy Rich Asians by Kevin Kwan — Rachel and Nick set out for a romantic trip to Singapore where Rachel will finally meet Nick's family. But she has no idea that her mild-mannered boyfriend is actually a sought-after bachelor from one of Singapore's richest families. Shenanigans ensue. Think Edith Wharton meets Gossip Girl, with a dash of Emily Gilmore. Narrator Lynn Chen nails it with breezy humor, backstabbing relatives, and effortless accents from all over the world.
City of Thieves by David Benioff — It's World War II, and the Nazis have sieged Leningrad. Two young Russian prisoners form an unlikely friendship when a powerful colonel offers them freedom if they can procure a dozen eggs for his daughter's wedding cake. (Note that the author is also attached to HBO's Game of Thrones, and City of Thieves strikes some similar gory notes.) The audio is performed by actor Ron Perlman, and it is PERFECTION.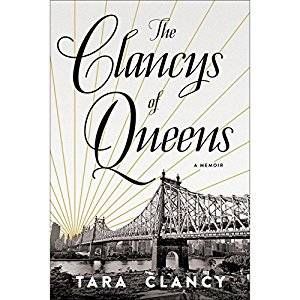 The Clancys of Queens by Tara Clancy — Tara Clancy is known for her storytelling on The Moth, and her memoir was born of her desire to read stories about other working class women in New York. With a boatload of humor and charm, Clancy tells about her childhood growing up between worlds, her parents' divorce, and coming out to her ex-cop dad as a young adult. Her voice is its own larger-than-life character, and these stories are just meant to be heard — whether in a rowdy Queens bar or in the privacy of your car.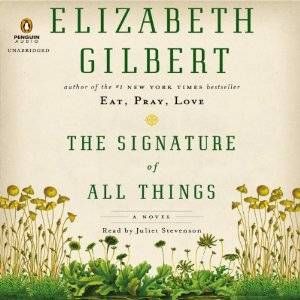 The Signature of All Things by Elizabeth Gilbert — Alma Whitaker is the brilliant daughter of a self-made botanical entrepreneur in the 18th century. This story follows her extraordinary fortunes as she becomes a botanist of considerable gifts who travels the world studying moss. It's an old-timey, swashbuckling, epic adventure tale that explores what happens when a scientific mind is wooed by the spiritual and the divine, and Juliet Stevenson gives a brilliant performance on the audiobook!