Lists
10 Stunning Coffee Table Books for Haute Couture Enthusiasts
This content contains affiliate links. When you buy through these links, we may earn an affiliate commission.
Want to add a touch of class to your coffee table book collection? Check out these visually stunning volumes that document some of the greatest haute couture and luxury fashion designs in modern history!
Before his tragic death in 2010, Alexander McQueen was one of the most innovative minds in fashion. This book celebrates the brutal elegance and savage beauty that made his designs so compelling and iconic.
Valentino is synonymous with timeless elegance. From a distance many of his designs appear simple and understated, but the details are always stunning. This book celebrates forty-five years of an outstanding career.
Famous for dressing Jacqueline Kennedy and countless other style icons in Hollywood and beyond, Oscar de la Renta made the world a more beautiful place with each of his exquisite designs. This book takes a closer look at nearly seventy iconic gowns.
4. Lanvin by Dean Merceron, Alber Elbaz, & Harold Koda
The legendary French design house Lanvin was founded by a pioneering woman whose couture creations for her daughter attracted the attention of the rich and famous in nineteenth century Paris. This book showcases some of the most impressive designs in over one hundred twenty years of fashion.
Today we take much of the gender and social fluidity of fabrics for granted, but in the early twentieth century things like tweed were reserved for men and the little black dress was for mourning only. This book chronicles fashion luminary Coco Chanel's barrier-breaking style with classic and contemporary photographs of her most stunning designs.
6. Yves Saint Laurent by Florence Chenoune, & Farid Muller
French fashion icon Yves Saint Laurent began his career at Dior before launching his own line of bold, modern designs. This book celebrates his impressive career.
Diving into the world of haute joaillerie, Cartier has been a paragon of luxury since the mid-nineteenth century. This book showcases devastatingly beautiful jewels that have graced the likes of Elizabeth Taylor, the Duchess of Windsor, and other privileged women.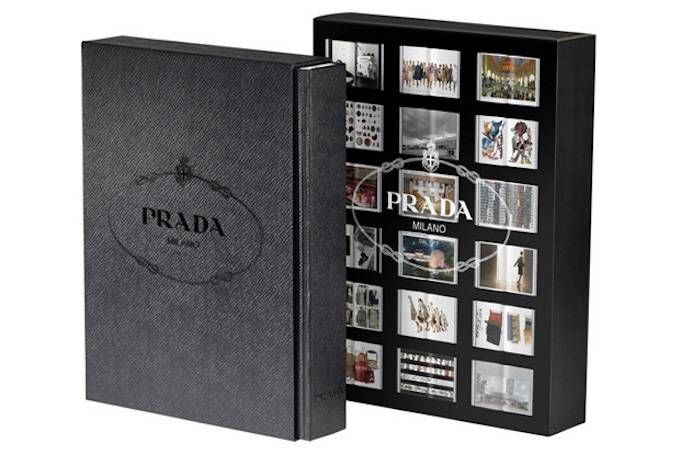 8. Prada by Michael Rock & Sung Joong Kim
The devil isn't the only one who wears Prada. This book includes a lookbook of epic proportions: 3,885 outfits, plus collages, runway photos, and much more.
9. Christian Louboutin by Christian Louboutin & Philippe Garcia
This list would not be complete without addressing footwear, and Louboutin is synonymous with luxury–in style if not necessarily in comfort–in the shoe department. Beware: if you don't already have a foot fetish, you may after flipping through this book.
10. Versace by Donatella Versace, Maria Luisa Frisa, & Stefano Tonchi
Versace is one of the most celebrated Italian fashion houses of the modern era. This illustrated company history captures the opulence of its designs.