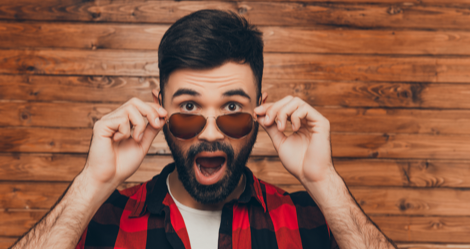 10 Stranger-Than-Fiction Books to Devour This Summer: List List #311
The List List is sponsored by Broken Ice by Matt Goldman.
In the new novel from Emmy-award winning and New York Times bestselling author Matt Goldman private detective Nils Shapiro has been hired to find missing teenager Linnea Engstrom. Then Linnea's friend is found dead. And Nils ends up shot with an arrow at the crime scene.
Nils should be in the hospital, but he knows that the clock is ticking. Linnea could be anywhere, and someone doesn't want her found. Is Linnea a victim or is she playing a dangerous game? As bodies start piling up, the clues lead Nils north to Warroad, a small, quiet town with many secrets to hide.
---
at Entertainment Weekly, 12 Uplifting New Children's Books for the Next Generation of Readers (and Leaders)
at NPR, 6 Books For The Beach At The End Of The World
at Vulture, Ottessa Moshfegh's 10 Favorite Books
at Read it Forward, 8 Great Questions: Elizabeth Gilbert
at Bustle, 15 Chilling Quotes from SHARP OBJECTS
at the Guardian, Top 10 Books About Self-Reinvention
at Off the Shelf, Plan Your Summer Activities With These 15 Fabulous Books
at Refinery29, The Ultimate YA Beach Reads of 2018
at Signature, Women in the White House: 8 Best Books By (and About) First Ladies
at Parade, 10 Stranger-Than-Fiction Books to Devour This Summer
at Marie Claire, 17 Movies Based on Books That Book Lovers Can't Miss in 2018
at Syfy Wire, 10 Sci-Fi and Fantasy Romance Recommendations to Make Your July Sizzle