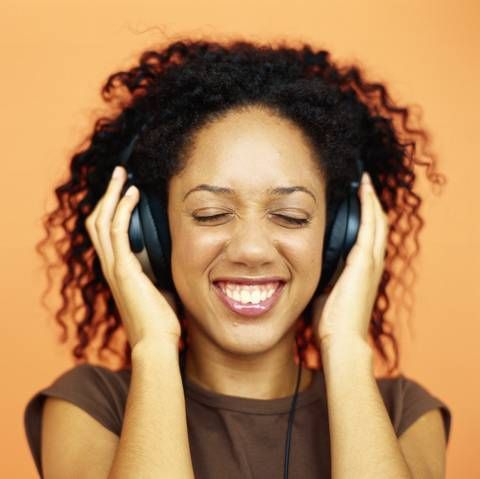 Lists
10 More Soundtracks & Scores from Movies Based on Books
This content contains affiliate links. When you buy through these links, we may earn an affiliate commission.
Film adaptations of great books can be a fun opportunity to reimagine a favorite story­–or a total disaster. One of the great things about film adaptations is that they almost always come with a new soundtrack, which, unlike the film itself, doesn't replace the imagery the reader has in his or her head, but adds another layer to the imagination. Last year I introduced you to 20 Amazing Soundtracks & Songs from Movies Based on Books. Here are ten more for your listening pleasure.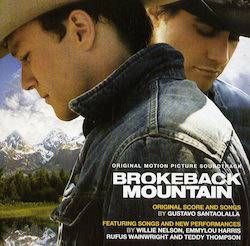 The entire Brokeback soundtrack is gorgeous, but Gustavo Santaolalla's contributions are particularly lovely. Be sure to check out "Opening (Score to Brokeback Mountain)," "Brokeback Mountain 1 (Score)," "Brokeback Mountain 2 (Score)," Brokeback Mountain 3 (Score)," and "The Wings (Score to Brokeback Mountain)."
2. Cinderella | Patrick Doyle & Various Artists
True to the fairytale, this score is positively magical and has a lovely French sound to it that matches the aesthetics of the film. If nothing else, be sure to download "Who Is She," "La Valse de L'Amour," and "A Dream Is a Wish Your Heart Makes" (sung by Lily James) to your iTunes library. But really you need the whole soundtrack.
3. Coraline | Bruno Coulais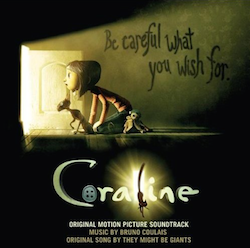 This wonderfully wacky score has a soundscape suitable to an adaptation of a Neil Gaiman book. Coulais combines eerie instrumentals with the vocals of The Children's Choir of Nice to great effect. Be sure to listen to "End Credits," "Mice Circus," "Alone," and "Mechanical Lullaby."
Since the release of their high-octane scores for Divergent and Mad Max: Fury Road, Junkie XL has emerged as a major soundtrack artist of a very different stripe. Be sure to check out "Tris (feat. Ellie Goulding)," "Choosing Dauntless (feat. Ellie Goulding)," "Capture the Flag (feat. Ellie Goulding)," "Final Test," "Fight the Dauntless," and "Everywhere and Nowhere."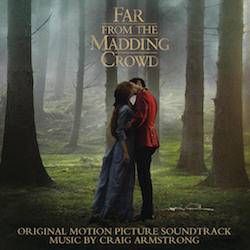 In the same vein as the 2005 Pride and Prejudice soundtrack, Craig Armstrong's score to Far from the Madding Crowd has a lovely, feminine sound evocative of another era. In particular, listen to "Opening," "Let No Man Steal Your Thyme" (there are two versions of this; both are excellent), "Never Been Kissed," "Hollow in the Ferns," "Bathsheba and Oak Unite," and "End Credits."
All of the Harry Potter soundtracks are insanely beautiful, but this final installment is particularly haunting. Be sure to download "Lily's Theme," "Statues," "Courtyard Apocalypse," and "Severus and Lily."
Howard Shore's scores for the Lord of the Rings and Hobbit films have helped shape the imaginations of fans everywhere for over a decade, but perhaps the most emotional track on this final album is Billy Boyd's rendition of "The Last Goodbye," which, I'm not gonna lie, had me nearly in tears.
8. The Last of the Mohicans | Joel McNeely, Trevor Jones, & The Royal Scottish National Orchestra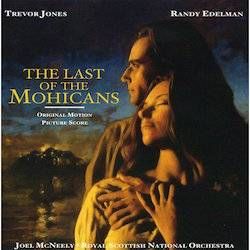 An oldie but goodie, this soundtrack is for the romantics at heart. Give a listen to "Main Title," "Elk Hunt," "The Kiss," and "Promontory."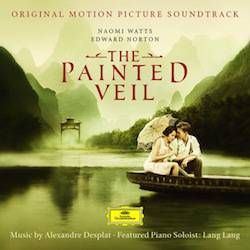 Tragic and haunting like the book and film, this soundtrack is vaguely reminiscent of the Atonement score. Check out "The Painted Veil," "Gnossiennes No. 1 – Lent," "River Waltz" (both versions), and "Kitty's Theme."
Another great score from James Newton Howard, be sure to listen to "Snow White," "Sanctuary," and "White Hard." Ioanna Gika also performed a track for this album called "Gone," which is definitely the best song in the album.