This content contains affiliate links. When you buy through these links, we may earn an affiliate commission.
This is a guest post from Sara Humphreys. Sara is the bestselling author of paranormal and contemporary romance. Her next release, Trouble Walks In, arrives in August. You can find her at sarahumphreys.com and on Twitter (@authorsara).
---
The summer is in full swing and many of us will find ourselves hitting the road. You'll be heading off to exotic locales–or Aunt Fern's house—for sun, sand, and some much needed downtime. During those long hours in the car, conversation and music only go so far and you might need something different. If the husband has commandeered the radio with some sports or political talking head, or you need to escape the whiny voice of Caillou or the incessant singing of Bananas in Pajamas from the kid's video, then I suggest popping in your earbuds and listening to a great book.
I love a good audio book and they can be an excellent addition to any road trip checklist. Personally, I get carsick if I try to read in the car, so an audio book is the perfect solution and if you listen to it with your earbuds, then the stories can get as saucy and sultry as you want them to be.
Here are the Top 10 on my list this summer:
Made For Us by Samantha Chase: Give me a family of hot sexy brothers who are devoted to each other and I'm a happy girl. Find them women who can give them a run for their money and I'm completely satisfied.
The Bollywood Bride by Sonali Dev: What happens when a Bollywood actress is confronted with her past and reunited with a young love? Sparks and then some! Check out this rich, witty, and spicy love story that gives you a glimpse of Indian American life.
Deadly Game by Christine Feehan: I've read all of Feehan's Ghostwalker books about ten times each but this one is my absolute fave. These genetically enhanced soldiers are to freaking die for! All alpha male and completely delicious. The women are pretty bad ass too but they'd have to be to keep up these guys in line. Ken Norton, the damaged but delicious hero, is one of those characters that sticks with you long after you finish the book. This is a super hot paranormal romance series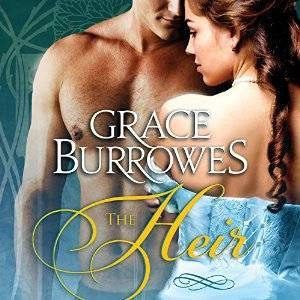 The Heir by Grace Burrowes: Historical romance isn't typically my go-to selection but I like to change it up now and then. Grace's heroines are feisty and funny and her attention to detail puts the reader in the past along with her quirky characters.
A Night of Southern Comfort by Robin Covington: A hot detective, the governor's daughter, and a stalker. Secrets, danger, and steamy love scenes. Yes. More please.
Reese by Lori Handeland: I love Lori's paranormal romances. I absolutely adore them and when I found out she had books in other genres, I had to check it out. I just picked up this historical western because who doesn't love a good old-fashioned cowboy? Giddy up.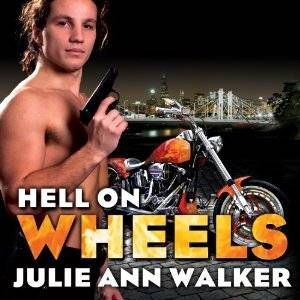 Hell on Wheels by Julie Ann Walker: If you love a hot guy on a motorcycle with a smart mouth and a badass reputation, then you have got to check out Walker's Black Knights Inc, series. To the outside world, this group of hotties run a tricked out motorcycle shop but behind the scenes lurks an elite special ops team. This series is romantic suspense at its finest.
Hot Head by Damon Suede: What's better than one hot firefighter? Two of 'em. Damon Suede's work has often been referred to as the gateway drug for gay romance. You know why? His writing is gritty, visual, and visceral and the characters get in your head. You root for their Happily Ever After from minute one.
Wanted by J. Kenner: If you crave a sizzling, sexy, and emotionally driven contemporary romance, then this book is for you. J. Kenner's erotic romances are off the charts awesome and this is one of my very favorites. I have it in paperback, e-book, and now audio.
Love Drunk Cowboy by Carolyn Brown: If I'm in the mood for a cowboy romance then Carolyn Brown is my go-to author. Funny, spunky, heartfelt and authentic are the four words that come to mind when I think of her work. I can't wait to dig into this one!
When Samantha Chase and I hit the road for our Road Tripping with Romance Book Tour in August, you can bet we'll have an audio book ready to go. We'll be having signing events in Raleigh, Charlotte, Greenville, and Atlanta. You can find the tour dates and locations here.
Who knows? Maybe we'll see you out on the road this summer.
Drive safely and happy listening!