Lists
10 Reasons We Love Bookish David Bowie
This content contains affiliate links. When you buy through these links, we may earn an affiliate commission.
We can all agree that if we attempted the list "Reasons Why We Love David Bowie," we'd be here all damn day. Even so, narrowing the reasons we love him to just his bookish tastes is a feat in and of itself. And that's before I had to include some of the influence he's actually had on others' books.
From his thoughts on the Oxford Dictionary to Daniel Radcliffe's choice for a Horcrux to a Bowie book club, here's why we love bookish David Bowie.
1. He makes reading look so damn cool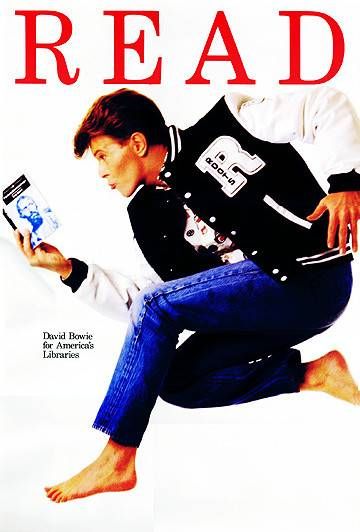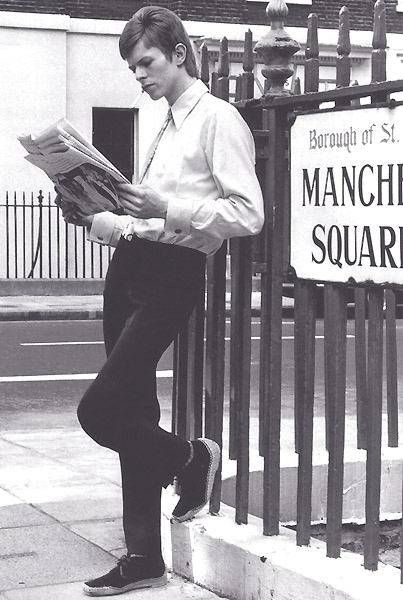 2. He's rumored to read (at least) a book a day
Geoffrey Marsh, the curator behind the "David Bowie Is" exhibit called Bowie a "voracious reader." The Guardian reported that he may have read "as many as eight books a day."
3. You can read along with the Bowie Book Club, a list of Bowie's Top 100 favorite books
Thanks to the "David Bowie Is" exhibit, there's now a list of Bowie's top reading picks, which includes:
The Brief Wondrous Life of Oscar Wao by Junot Diaz
The Iliad by Homer
Passing by Nella Larson
Lolita by Vladimir Nabokov
Fingersmith by Sarah Waters
The Sailor Who Fell From Grace With The Sea by Yukio Mishima
It's seriously a good list to pick your next read from.
4. David Bowie's songs "1984," "Big Brother," and "We Are The Dead" on Diamond Dogs were originally written for a musical version of Orwell's 1984
[youtube]https://www.youtube.com/watch?v=KByxC7B9WH0[/youtube] [youtube]https://www.youtube.com/watch?v=555jxltr9Zo[/youtube] [youtube]https://www.youtube.com/watch?v=CUflIrTSwK8[/youtube]
5. He plays a fantastically creepy alien in the movie adaptation of Walter Tevis' The Man Who Fell To Earth
6. And is now working on the music for an Off-Broadway adaptation of the novel, called Lazarus
7. This quote about the Oxford Dictionary
8. He sometimes uses the poet William S. Burrough's cut-up technique for writing lyrics
[youtube]https://www.youtube.com/watch?v=m1InCrzGIPU[/youtube]
9. You can spend a lot of time reading about Bowie (while listening to his music, of course)
Choose from The Complete David Bowie by Nicholas Pegg, Bowie: The Biography by Wendy Leigh, The Man Who Sold the World: David Bowie and the 1970s by Peter Doggett, David Bowie Is… (Museum of Contemporary Art, Chicago: Exhibition Catalogues) by Victoria Broackes and Geoffrey Marsh, or many more.
10. Or, you can just spend your time with characters who were influenced or inspired by Bowie
When talking about The Sandman comics, Neil Gaiman noted that: "I imagined Lucifer as a junkie angel, and young Bowie was the closest we got."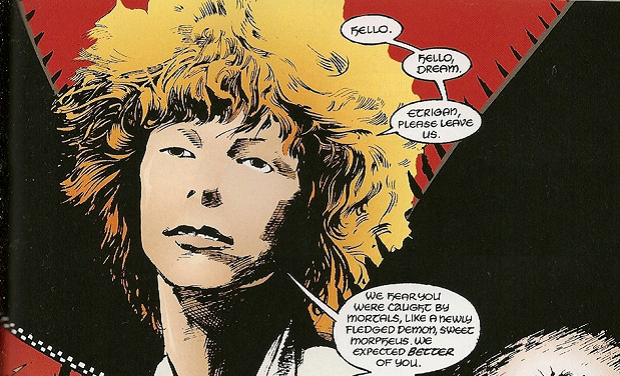 Grant Morrison's take on The Joker in Batman R.I.P. was also inspired by Bowie.
Daniel Radcliffe has also geeked out about his love for Bowie, noting that when he was 14 he dressed as David Bowie for a costume party. When asked on Reddit what he would choose to have as a Horcrux, he wrote:
"I was gonna say my iPod… but I would put it inside an album on the iPod, so you'd have to open that album. So I somehow want it to be connected to a particular album that means something, like Ziggy Stardust. So that's how I'd want to do that."
Gary Oldman, the actor who played Sirius Black, is also long-time friends with Bowie. Beyond this, there are rumors that Harry Potter was influenced by Bowie's film The Labyrinth and that Hermione's name came from Bowie's 1969 song "Letter To Hermione." (Note the word rumor there, of course.)
Why do you love bookish David Bowie? (Or just regular David Bowie, really.)