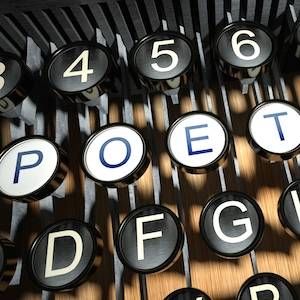 It's National Poetry Month! Celebrate with these amazing poetry slam performances.
"Black College" (Poets Unknown)
On racial conformity and college:
"Fantastic Breasts and Where To Find Them" by Brenna Twohy
On erotic fanfiction and the problem with the porn industry (also best title for a poem ever):
"I Am Twenty-Two" by Tonya Ingram
On living with chronic illness:
"No Child Left Behind" by Dominique Christina & Denice Frohman
On the failures of the education system:
"Skinny" by Aisha Oxley
On body image:
"Social Anxiety at 130 BPM" by Aaron Burstein
On social anxiety:
"The Tampon Poem" by Sierra DeMulder
On feminism and periods (this one is hilarious):
"Ten Responses to the Phrase 'Man Up'" by Guante
On masculinity:
"To the Boys Who May One Day Date My Daughter" by Jesse Parent
On parenthood (another funny one):
"Touchscreen" by Marshall Davis Jones
On how culture is replacing technology with human interaction:
____________________
Book Riot Live is coming! Join us for a two-day event full of books, authors, and an all around good time.