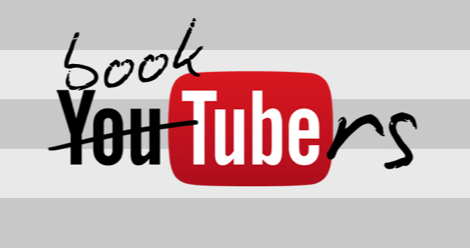 Lists
10 More BookTubers I Love (And You Will Too)
A year ago I did a post highlighting some BookTubers (Book Reviewers who create video reviews on YouTube) I've been loving on for a minute, and now I'm back with some more! Check out these awesome BookTubers who are such a joy to watch, you'll go back again and again to get your literary life snatched.
Francina Simone – Francina has some of the most inciteful commentary you can find in the BookTube world. Whether she is giving you writing tips, book reviews, or just keeping it real about current events in the book world, Francina Simone has hands down some of the best videos on YouTube. She also just gave birth to her second child and is the author of two books! Subscribe…you won't be sorry.
The Storyscape – Known widely as the "Toni Morrison of BookTube", The Storyscape's videos WILL GIVE YOU LIFE! Not only will she give you a thoughtful analytical review (complete with carefully curated gifs)…she can also do a Hermione/Beyonce parody video…can you FEEL me on this!
ThePoptimist – So…if you aren't already following ThePoptimist, I'd just like to ask you why? His videos are so inciteful…so entertaining…I don't think I've ever seen a video of his that disappointed. He is also a gif master, so go on and subscribe and enjoy.
mynameismarines – Every video I have ever watched of mynameismarines is a deep conversation. Whether she's taking on the difficult task of defining what constitutes a problematic book or an in depth book review – you are bound to leave a mynameismarines video better than when you started.
ReadLikeWildfire – Whether she's hating on books just bubbling over with excitement over books, ReadLikeWildfire is just plain FUN! With over 16,000 subscribers, you probably already follow her, and if you don't – you should.
Peter Likes Books – I just love Peter Likes Books' reviews! He reviews with his whole heart, and every video is like a chat with a friend.
Troi Towel: Books Drawing Life – Please get into this over-the-top enthusiastic vlogger! I will always love a book review that spontaneously bursts into song! Always!
TheBookArcher – Creator of the Unpopular Opinions Book Tag, TheBookArcher is such an awesome presence in the BookTube Community. She just recently launched her own bookish candle shop called Written in Wax, so she hasn't posted in a while. I miss her, but I'm excited to get one of her candles
penniandbooks – New to the BookTube game, penniandbooks has only been on BookTube for 4 months, and she's definitely one to watch. She has such a fun personality and her videos are so funny, just go on and subscribe.
Cam Pirrip – Opinionated and unapologetic – I like Cam Pirrip's reviews and his overall presence on YouTube.
Save