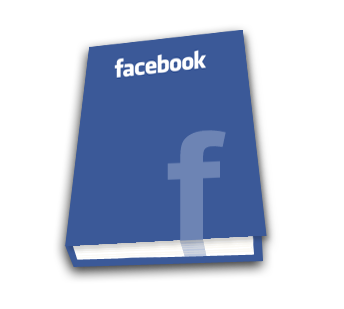 Fiction
10 MORE Bookish Facebook Feeds You Should Follow
Amanda crushed it last week with this post about book-related Facebook pages you should "like." Let's keep the party going! Here are 10 more:
10. Téa Obreht — Last year's Orange Prize Winner and National Book Award Finalist for The Tiger's Wife has a kind of funny, playful tone on her feed. For example: "Dear readers: do you love David Mitchell? Does his work routinely blow your mind?" (Yes, and yes.) And, she's a fairly regular updater with events and random items of interest.
9. Richard Russo — With only 8,000+ likes, this feed is woefully under-viewed. Part of the reason, no doubt, is that page is updated only once every couple of weeks or so. But you still get good information on Russo's appearances, quotes from his (fantastic!) novels, and even multimedia, like this greeting from Helsinki.
8. Matthew Norman — The author of Domestic Violets, one of the funniest books of 2011, maintains one of the funniest author feeds, too. He updates pretty frequently with links to interesting articles, posts about his writing process, reader polls, and general nuggets of goofiness (eg. "If I never write and publish a novel with the title 'Pants Off Dance Off' I will have failed as an artist.). Give this one a "like" if you're in the mood for giggles.
7. Gillian Flynn — This feed is mostly dedicated to Flynn's appearances and links to interviews she's done. But that's a good thing, because if you've never gotten to see her discuss her fiction live (I had the pleasure this past summer), you're missing out. She's as good in person as she is on the page. And as we all know from Gone Girl, that's VERY good.
6. Philip Roth — Something tells me Mr. Roth would hate the idea of his own Facebook feed. Even so, this is a good spot to keep up on Roth's publishing news — including links (like this one to his awesome rant against Wikipedia) for his stuff all over the web. Warning: Page may contain crankiness.
5. Gary Shteyngart — Photos and updates from Mr. Shteyngart's extensive travels populate this feed. Also, dachshund photos. The author of Super Sad True Love Story is rather proud of his wiener dogs.
4. John Irving — Despite the so-so reviews of his latest novel, In One Person, dude's Facebook page has more than 117,000 likes. Last week, I learned from his page that, after 27 years in print, The Cider House Rules, hit No. 1 on B&N's bestsellers list. Nice.
3. JK Rowling — It's not real difficult to find information about JK Rowling on the web, but if you like keeping up with the zeitgeist, having her official FB feed on your newsfeed is a must. She's at 1.2 million "likes," by the way. (Stephenie Meyer only has 18,000+. I find this strangely encouraging, for some reason.)
2. Sarah Vowell — One of my favorite FB feeds, this oft-updated one gives you a wide variety of quirky, but fascinating, content. (Careful if you're anti-political.)
1. David Foster Wallace — Of course, there are a ton of DFW-related pages on Facebook, but this one seems to be the best — offering links to ALL THE DFW-related content all over the web. (Bonus: Here's the FB feed of The Howling Fantods, the DFW fan site. Its content is purely an RSS feed from the site itself, but it's still a good way to keep up with what's going on at the best DFW site out there.)