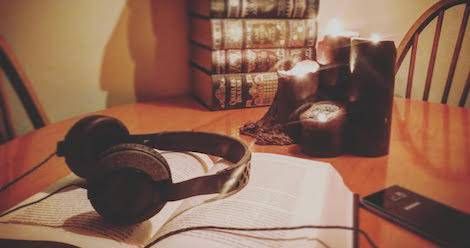 Audiobooks
10 Great Science Fiction and Fantasy Audiobooks
This content contains affiliate links. When you buy through these links, we may earn an affiliate commission.
While we at the Riot take some time off to rest and catch up on our reading, we're re-running some of our favorite posts from the last several months. Enjoy our highlight reel, and we'll be back with new stuff on Tuesday, January 3rd.
This post originally ran July 21, 2016.
---
Looking for a way to add more SFF to your reading list? I've got ten great audiobooks that you can listen to on the go, whether that's your daily commute or your summer roadtrip.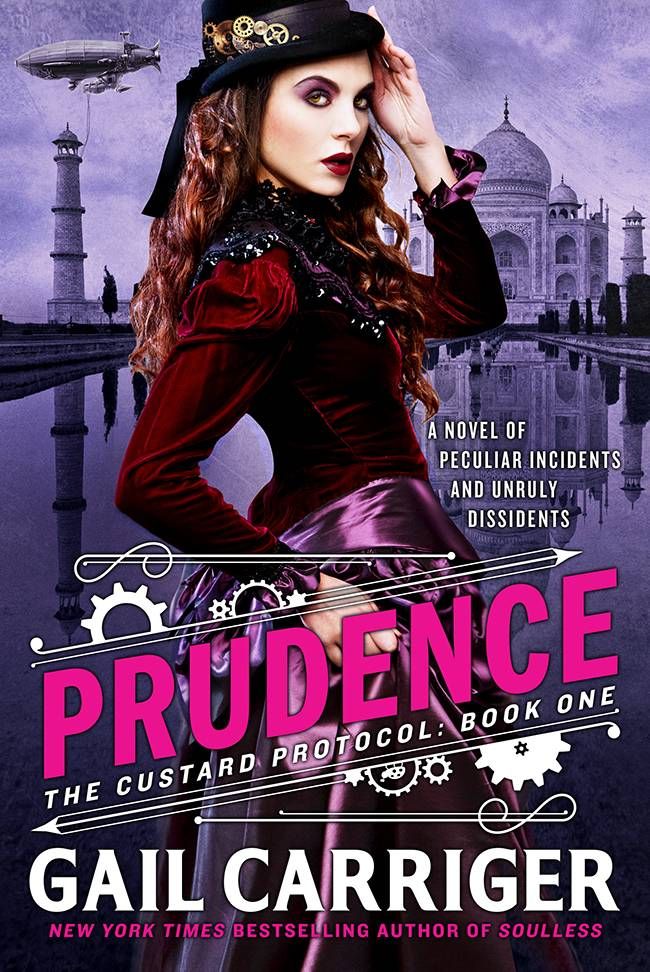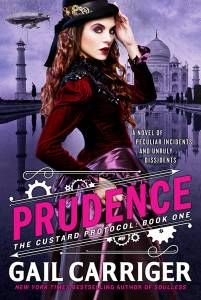 Prudence by Gail Carriger, narrated by Moira Quirk
Prudence is a steampunk adventure set in the same universe as Carriger's Parasol Protectorate and Finishing School series. The eponymous heroine, Prudence Alessandra Maccon Akeldama, is the child of The Parasol Protectorate's lead characters and follows her dirigible journey and subsequent adventures in India. While there are plenty of fun tidbits for Carriger fans to enjoy, Prudence is an excellent starting point for readers new to the universe. It also has a sequel, Imprudence, releasing July 19, 2016. Moira Quirk, who did such a phenomenal job with the variety of accents and Victorian terminology in the Finishing School series, continues on as the narrator for Imprudence.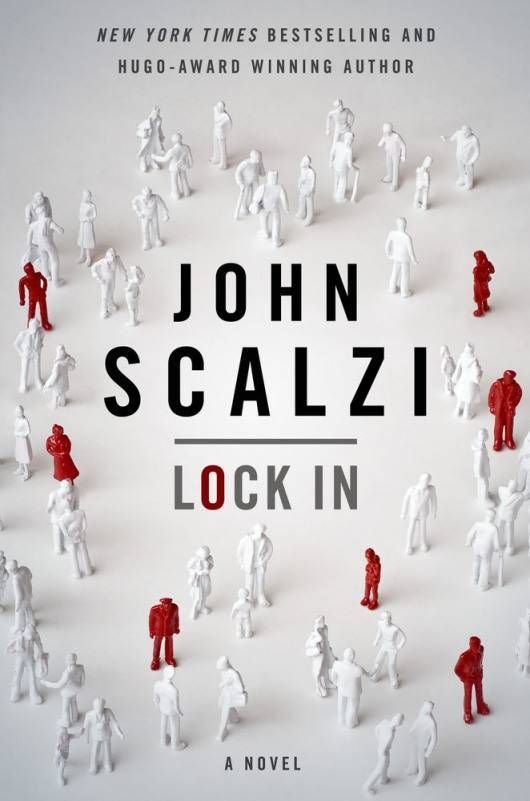 Lock In by John Scalzi, narrated by Wil Wheaton or Amber Benson
This near-future thriller is a surprising, but brilliant, departure from Scalzi's Old Man's War space opera series. In a future where the wide spread of Hayden's Syndrome, which can result in patients being unable to move or "lock in," rookie FBI Agent Chris Shane experiences the outside world through Threeps: robots that Haydens operate from home by neural network. What first seems like a clever SF procedural is an insightful examination of freedom, ethics, accessibility, and gender constructs. There are two audiobooks to choose from; Wheaton and Benson both bring warmth and humor to their narrations.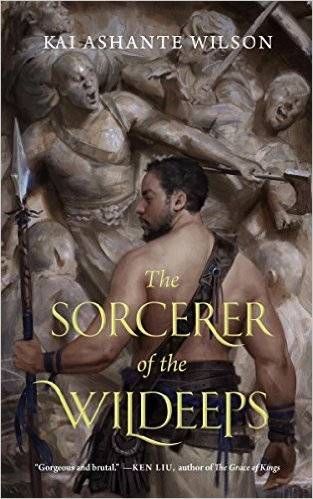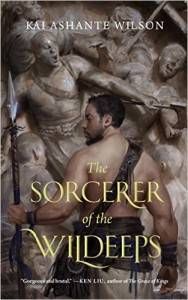 Sorcerer of the Wildeeps by Kai Ashante Wilson, narrated by Kevin Free

The first novella published by Tor.com's new program is a swift gut-punch of a tale from an immensely talented storyteller. Wilson is telling a subversive story about warriors and about love. The main character, Demane, is a warrior and a healer; his thoughts are of science, but his observers see him as a sorcerer. The Wildeeps seem magical and malevolent, but are they or is that how Demane sees them? Does Captain Isa really sing when they speak, or is it Demane's love that makes it seem so? Sorcerer of the Wildeeps will have you asking questions long after you've finished reading. Kevin Free brings a richness and depth to the narration, a five-hour slice of wonder.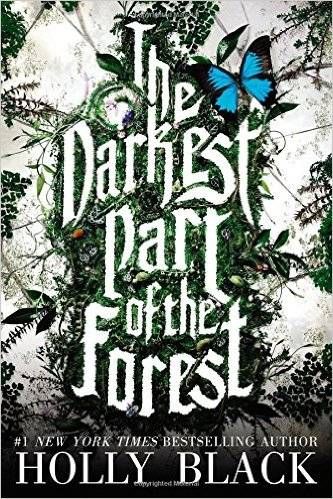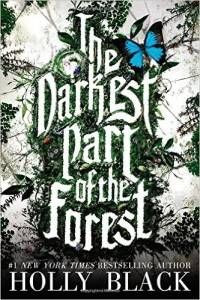 The Darkest Part of the Forest by Holly Black, narrated by Lauren Fortgang
This dark and twisty YA novel is a perfectly modern Faerie tale. Unreliable narrator Hazel, who once dreamed of knighthood, and her music prodigy brother Ben both loved the same boy as children. It's just that the boy was a Faerie prince enchanted to sleep in Fairfold's forest in a glass coffin. Now Hazel and Ben are in high school and beautiful princes aren't the only thing waking up and making their way out of the forest. Holly Black's gorgeous prose, complex female characters, and complicated relationships are on full display in genre-subverting The Darkest Part of the Forest. Lauren Fortgang has narrated more than 100 audiobooks and her Forest performance is perfect and chilling.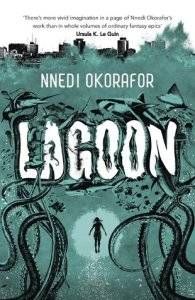 Lagoon by Nnedi Okorafor, narrated by Adjoa Andoh and Ben Onwukwe
There are a number of reasons why Lagoon's a fascinating first contact story. There's the fact that the aliens come, not to New York or London, but to Lagos, Nigeria. When the shapeshifting alien ambassador arrives we're not told a straightforward A to B tale, but a twisting experience told through a number of perspectives (from soldiers and scientists to rappers and even spiders). Lagoon is a peculiar blend of science fiction and fantasy and possibly fairytale. Both Adjoa Andoah and Ben Onwukwe handle the multiple POVs with ease. (Readers may be familiar with Adjoa Andoah's work onAmericanah or Ann Leckie's Imperial Radch trilogy.)
The Fifth Season by N. K. Jemisin, narrated by Robin Miles
This New York Times Notable book is the first in Jemisin's The Broken Earth trilogy and it's honestly mind-blowing. It explores some of the same themes as The Hundred Thousand Kingdoms, featuring people who are powered but oppressed, but on an even grander scale. This is an epic fantasy masterpiece set in a post-post-post-apocalyptic world with an ever-shifting ecology and geology. The sequel, The Obelisk Gate, comes out August 16, 2016, so now's a great time to pick up The Fifth Season. Robin Miles is one of my favorite narrators; her rich voice adds just the right amount of gravitas.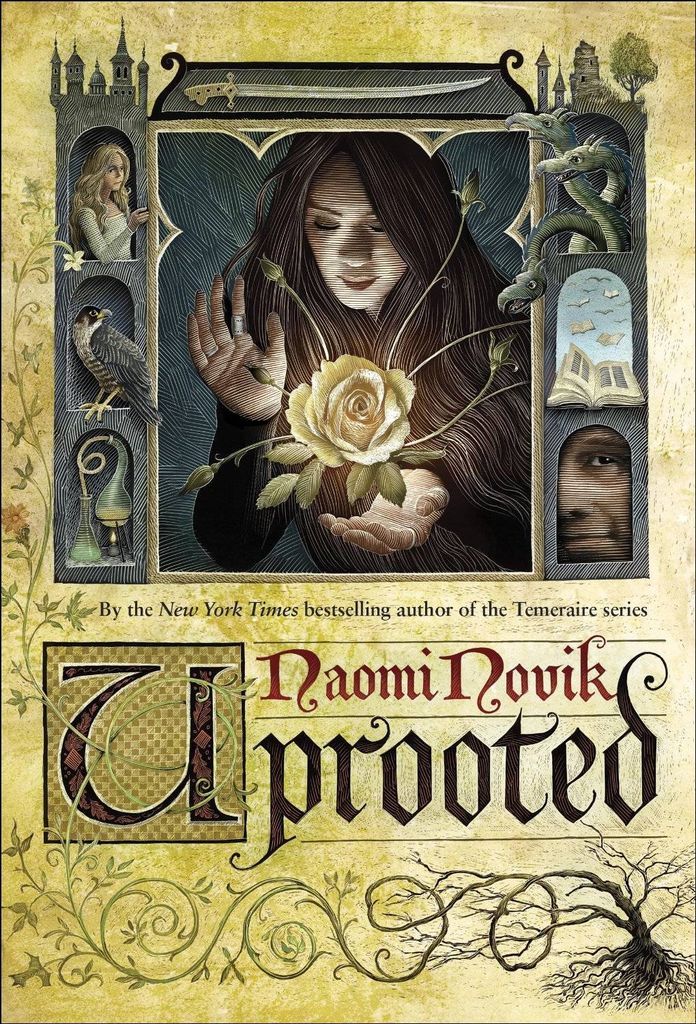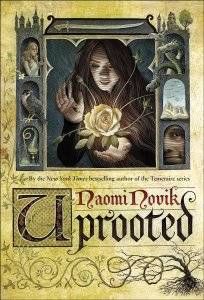 Uprooted by Naomi Novik, narrated by Julia Emelin
This Locus- and Nebula-award winning bestseller from Temeraire author Naomi Novik is a bewitching standalone. Uprooted has the familiar feeling of a fairytale with the freshness of today's best fantasy. Set in a historical-ish Poland, the story features: amazing female friendships, interesting student/mentor dynamics, beautiful language, strong worldbuilding, and a truly menacing and unexpected villain. Uprooted was my first time listening to narrator Julia Emelin and I was impressed with her handling of the accents and the challenging place and character names.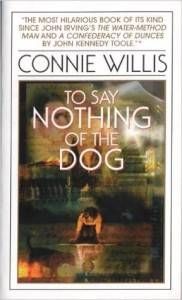 To Say Nothing of the Dog by Connie Willis, narrated by Steven Crossley
This Hugo- and Nebula-award winning novel is brilliant. In a future where time travel is the domain of Oxford's historians, research funding's been obtained if the department will assist in the restoration of Coventry Cathedral. Ned Henry's been assigned to locate one of the many items destroyed in a Nazi air raid: the bishop's bird stump. Unfortunately, another historian's accidentally brought something forward from the Victorian era and a very time-lagged Ned is sent to return it, setting off a series of fortunate and unfortunate events that may just mean our timeline is breaking down. A comedic tour de force, To Say Nothing of the Dog is a masterful SFF mystery featuring one of my favorite love stories. Steven Crossley narrates with humor and dexterity. In a rather meta turn, Crossley also narrated the audiobook version of Three Men in a Boat, the novel that inspired To Say Nothing of the Dog's title.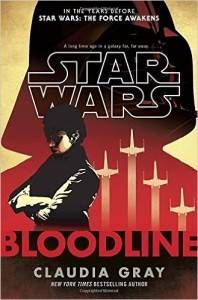 Star Wars: Bloodline by Claudia Gray, narrated by January LaVoy

This deftly plotted political thriller focuses on Leia after she's a rebel leader and before she's become The Force Awakens' General Organa. We're seeing the savvy, but weary, Senator Organa, a reluctant player on the shifting stage of galactic politics. Gray handles a lot of plot threads and a large ensemble with ease, creating a delicate balance between a plot-driven adventure and explorations of relationships and complex characters. Bloodline will be a satisfying book for stalwart Star Wars fans as well as for readers with only a basic knowledge of the film. Narrator January LaVoy has been doing a great job with a number of the new Star Wars titles and she's excellent here. The audiobook has a very cinematic feel, with a number of well-produced sound effects as well as that signature John Williams score.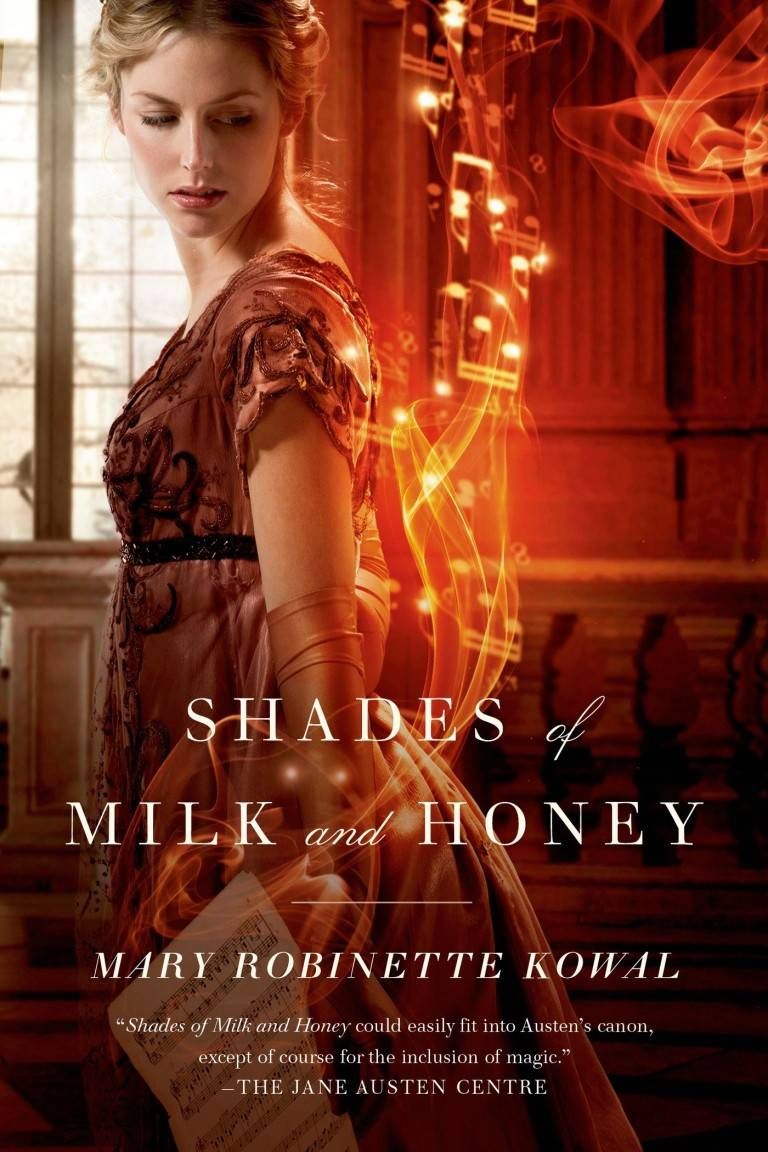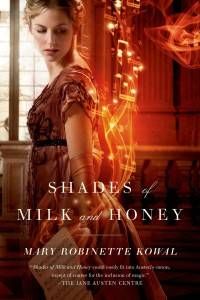 Shades of Milk and Honey by Mary Robinette Kowal, narrated by the author
The first in Campbell- and Hugo-award winning author Kowal's Glamourist Histories series, Shades of Milk and Honey has a wonderful hook: it's a Jane Austen-style Regency drama, but with magic. Although this first book mainly centers around the lovely, slow-building romance between Jane and Vincent, it introduces the concept and uses of glamour that will go on to create one of the richest fantasy worlds in any recent series. Mary Robinette Kowal is also an accomplished narrator with a background in theater; her narration here is nuanced and charming.