Lists
10 Great Paperbacks to Take to the Beach
This content contains affiliate links. When you buy through these links, we may earn an affiliate commission.
This post is sponsored by The Readers of Broken Wheel Recommend by Katarina Bivald.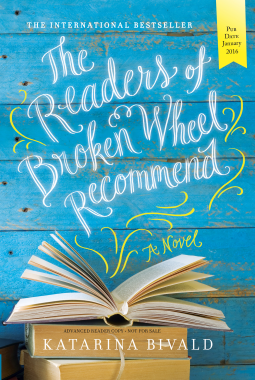 Broken Wheel, Iowa has never seen anyone like Sara, who traveled all the way from Sweden just to meet her book-loving pen pal, Amy. When she arrives, however, she finds Amy's funeral guests just leaving. The residents of Broken Wheel are happy to look after their bewildered visitor—not much else to do in a small town that's almost beyond repair. They just never imagined that she'd start a bookstore. Or that books could bring them together—and change everything.
---
Summer is almost here and soon it will be time for vacations, days at the beach, and relaxation! Trying to decide which books to put in your beach bag? We all know paperbacks are easier to overdose on (you can cram more in a bag, thankyouverymuch), so here is our list of ten books (all out in paperback, you're welcome) that will keep you turning pages all summer long!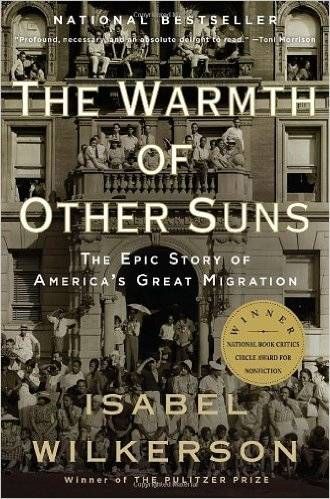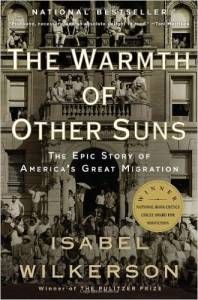 The Warmth of Other Suns by Isabel Wilkerson: Tunneling into the stories of three people (out of the almost six million black Americans who fled the south from 1915-1970 in search of better lives), Wilkerson gives us an eye-opening lesson in what it was like to leave everything you knew in the hopes that you could find a safer, better place to have a future. The author dedicated ten years of research to this book and if you read it you will not lack something interesting to talk about for the rest of your life (ok, part of that depends on your level of social awkwardness, but at least you'll have the ammunition in your brain… if you choose to talk to people about it is an entirely different story).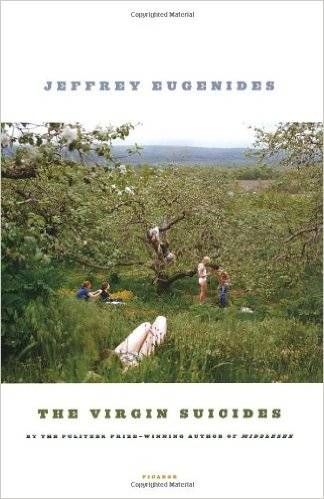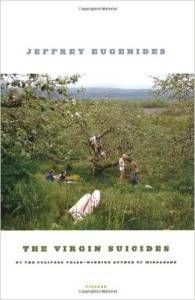 The Virgin Suicides by Jeffrey Eugenides: It's no secret that this story is one of suicide (hello, title). We learn about the five Lisbon sisters living in the American midwest circa the 1970s through the stories that five boys from their neighborhood have to tell about them. At once funny, sad, and mesmerizing – it will remind you of being a teenager before social media, when the neighbors WERE social media. As the boys try to figure out what is causing their beautiful obsessions to commit suicide one by one over the course of a year, we are taken with them through this coming of age story in an era long gone. Grab yourself a nice cold Slice and some sunscreen and go get nostalgic with this one.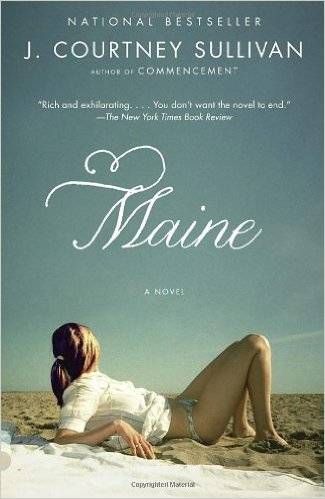 Maine by J. Courtney Sullivan: This book follows four women from the Kelleher family at different ages and places in their lives. We learn about secrets, pasts, what holds families together and what tears them apart. They all come together during the summers at the family home in Maine and each woman gets a turn narrating the story. I was riveted (so much I purchased the audio too so I didn't have to stop reading to drive places). I adore this book and recommend it often.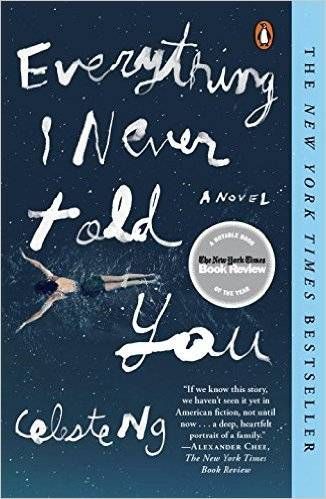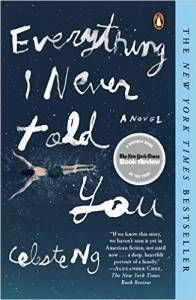 Everything I Never Told You by Celeste Ng: What happens when we didn't live the life we wanted to, so we try to do it again through our children? This book. The middle child of the Lee family goes missing and eventually is found dead in the local lake; the story of why and how will magnify the truth of how family dynamics can help or destroy us. Another book I would recommend every parent of young children read – eye opening, consciousness raising, and incredibly addicting.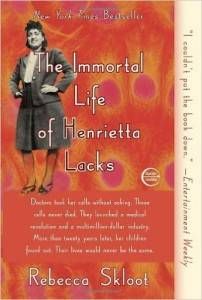 The Immortal Life of Henrietta Lacks by Rebecca Skloot: I have read a few pages of this book (to see if I would like it) and almost got completely sucked in already. I've been wanting to read it for years, and in my backyard, lying in the sun with no distractions is exactly the place I'll do it. If the description from the front cover doesn't convince you – you're dead inside. Kidding… kind of. "Her name was Henrietta Lacks, but scientists know her as HeLa. She was a poor black tobacco farmer whose cells—taken without her knowledge in 1951—became one of the most important tools in medicine, vital for developing the polio vaccine, cloning, gene mapping, and more. Henrietta's cells have been bought and sold by the billions, yet she remains virtually unknown, and her family can't afford health insurance."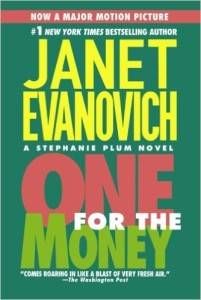 One For the Money by Janet Evanovich: Here starts the Stephanie Plum series. You don't even need to know what this book is about because though the stories are very readable and you'll fly through them (as in, have the next two ready always), but this is also your intro to all of the characters that you are going to grow to love. If you saw the movie and think this is not for you – think again. It will take you a day (ok maybe three or four if you are a slow reader or lack reading time) to finish this so it's not much of an investment, but if you're one of the hundreds of thousands of fans you'll have a new series (with new books still coming) to enjoy for a long time!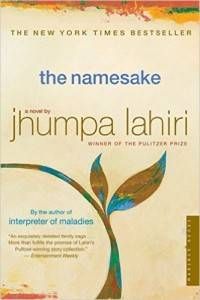 The Namesake by Jhumpa Lahiri: How do we define ourselves? By our names, our heritage, the country we live in? Lahiri delves into all of these questions in this story about a first generation boy, named by his Indian immigrant parents after a Russian author. Making light and deep of what it's like to be the first born in a new country and how to reconcile your families ways and traditions with the ways and traditions of your generation in a new country, Lahiri writes an incredibly readable and well loved book. Coming in at less than 300 pages, this one will easily slide into your beach bag and keep you thinking and entertained while you relax in the sun.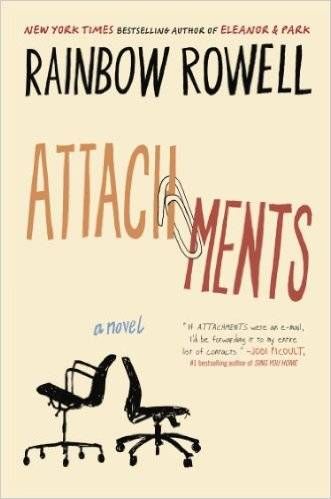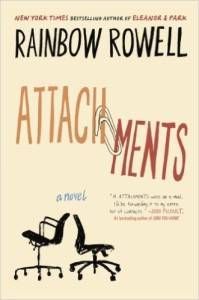 Attachments by Rainbow Rowell: Rowell's first novel and one for the adults (but not as in only for adult eyes, just not specifically YA). Think the novel equivalent to 500 Days of Summer. Quirky, lovely, fun, engaging… you'll finish this one by your fifth Piña Colada, so bring some good sunscreen and tell someone else to keep an eye on the kids because your eyes will be glued to the page.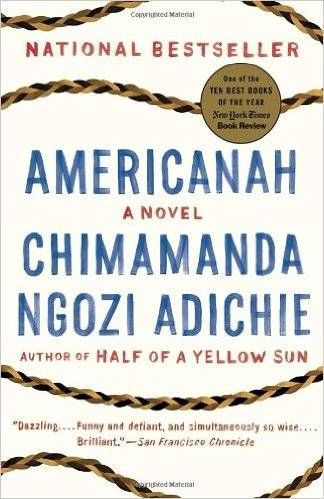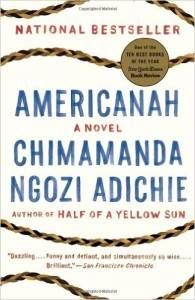 Americanah by Chimamanda Ngozi Adichie: Book Rioters are huge fans of this book that is part love story part what it's like to be black and not born in America but then live in America and have a WOAH perspective on what it is like to be a person of color here in the U.S. I had just started this book when I got (surprise!) pregnant, so I got a little distracted, but I've been told that once you get into it you will not come up for air. It's also (according to Amanda and Jenn on the Get Booked podcast) a great book club pick. So, tell your book club that this is what you want to read next for the summer!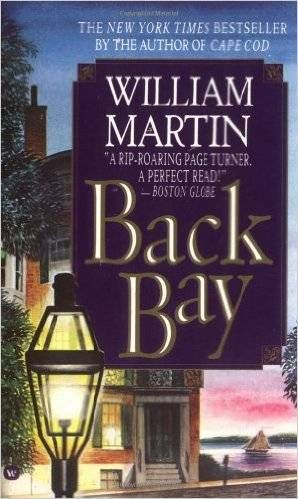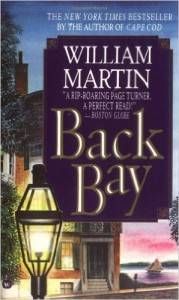 Back Bay by William Martin: Think the Kennedys or the Bushes only them having been the Kennedys or the Bushes that we know since the conception of the United States. Now think that they have dirty secrets (I know, but stretch of the imagination) that last over generations, and one in particular that we have to uncover through our reading. Now think of exciting people from US History (Washington, Paul Revere, etc.) making cameos throughout the book. Now you have, in a nutshell, what it would be like to read Back Bay. For lovers of US History this is the best beach read out there.