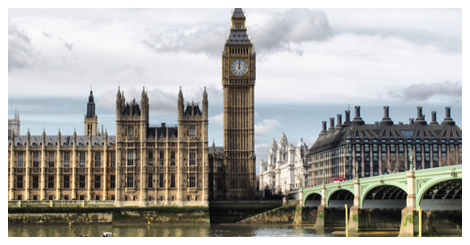 Lists
10 Great British Books That I Wish Were Available in the States
It's becoming easier and easier to access books and other resources from around the world no matter where you are. I'm sure I could find a way to import these British books to the States somehow (Book Depository? Amazon UK? I should look into this…) but I will always miss the ease of strolling down the street to my local WH Smith.
The English town I used to live in is small, but it is crammed with books – the pedestrian main street alone has a local bookshop, a WH Smith, The Works, and at least 5 or 6 charity shops with rows of books for a pound or two. (Also, in England there is usually a good selection of books at the grocery store, something less common in the States.)
AND I was a short train ride away from Oxford, which is filled with books.
I miss my British books, is what I'm saying. I love the Chicago book scene, but I always want more England. So here are ten of the many British books that I wish were more readily available on the shelves of American bookstores.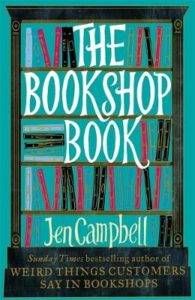 The Bookshop Book by Jen Campbell
"We're not talking about rooms that are just full of books. We're talking about bookshops in barns, disused factories, converted churches and underground car parks. Bookshops on boats, on buses, and in old run-down train stations. Fold-out bookshops, undercover bookshops, this-is-the-best-place-I've-ever-been-to-bookshops. Meet Sarah and her Book Barge sailing across the sea to France; meet Sebastien, in Mongolia, who sells books to herders of the Altai mountains; meet the bookshop in Canada that's invented the world's first antiquarian book vending machine. And that's just the beginning. From the oldest bookshop in the world, to the smallest you could imagine, The Bookshop Book examines the history of books, talks to authors about their favourite places, and looks at over three hundred weirdly wonderful bookshops across six continents (sadly, we've yet to build a bookshop down in the South Pole). The Bookshop Book is a love letter to bookshops all around the world."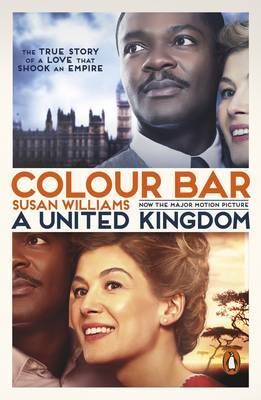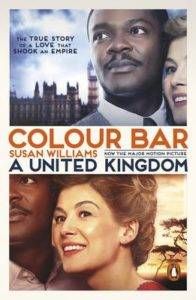 Colour Bar: The Triumph of Seretse Khama and His Nation by Susan Williams
"The true story of a love which defied family, Apartheid, and empire – the inspiration for the major new feature film A United Kingdom, starring David Oyelowo and Rosamund Pike London, 1947. He was the heir to an African kingdom. She was a white English insurance clerk. When they met and fell in love, it would change the world. This is the inspiring true story of Seretse Khama and Ruth Williams, whose marriage sent shockwaves through the establishment, defied an empire – and, finally, triumphed over the prejudices of their age."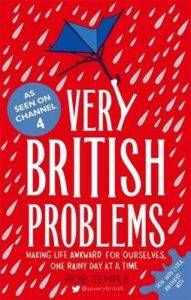 Very British Problems by Rob Temple
"There's an epidemic sweeping the nation. Symptoms include: *Acute embarrassment at the mere notion of 'making a fuss' *Extreme awkwardness when faced with any social greeting beyond a brisk handshake *An unhealthy preoccupation with meteorology. Doctors have also reported several cases of unnecessary apologising, an obsessive interest in correct queuing etiquette and dramatic sighing in the presence of loud teenagers on public transport. If you have experienced any of these symptoms, you may be suffering from VERY BRITISH PROBLEMS. VERY BRITISH PROBLEMS are highly contagious. There is no known cure. Rob Temple's hilarious new book reveals all the ways in which we are a nation of socially awkward but well-meaning oddballs, struggling to make it through every day without apologising to an inanimate object. Take comfort in misfortunes of others. You are not alone."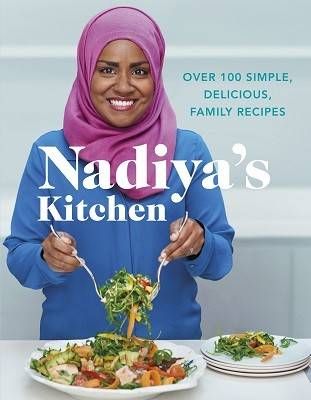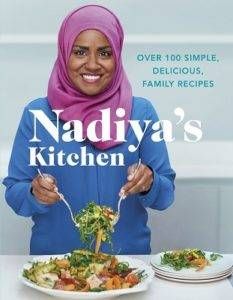 Nadiya's Kitchen by Nadiya Hussain
"From breakfasts to dinners to a cake fit for the Queen. Having fallen in love with Nadiya and her outstanding bakes on 2015's Great British Bake Off, readers can now discover all her favourite recipes. With chapters ranging from 'Lazy Sunday Mornings' to 'Midnight Feasts', 'Snacks and Sharing' to 'Dessert for Dinner', you'll find ideas for any time of the day, and for all the family. Nadiya offers innovative twists on traditional classics and failsafe recipes for many staple meals and bakes, including: Best Fish Finger Butty Crumpets with Salted Honey Butter Wellington Sausage Rolls Cod and Clementine Curry Mustardy Kale Mac and Cheese Popcorn, White Chocolate and Peanut Slice Spiced Parsnip and Orange Cake And not forgetting: 'Her Majesty's Cake', based on the delight she created for the Queen's 90th birthday."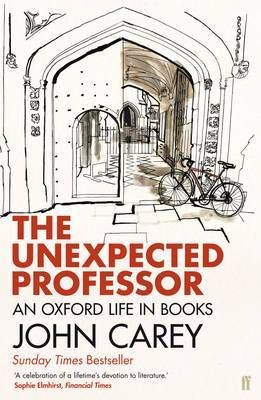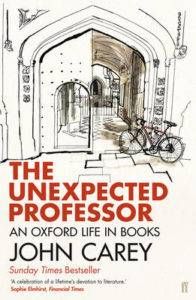 The Unexpected Professor: An Oxford Life in Books by John Carey
"'Among the wealthy elders, my views gave some offence. Two or three people walked out of my lecture in Hamburg. At a dinner in Oldenburg I was seated next to a senior academic who berated me for my leftist leanings – not what he expected of an Oxford professor…' John Carey, best known for his provocative stance on the arts and the academic establishment, looks back on his journey from an ordinary background to Oxford's oldest literary professorship. Books formed the backbone of his life: from Biggles in his boyhood home to G. K. Chesterton in his West London grammar school to rigorous scholarship on Milton, Donne and many others. In this warm and funny memoir, he remembers afresh his encounters with the great (and not so great) works of English literature – the rewards, fulfilment and sheer pleasure to be found there."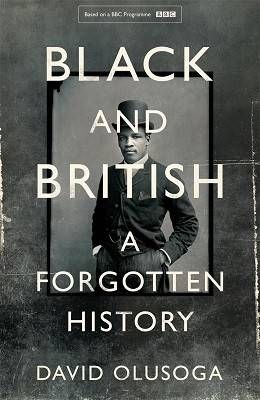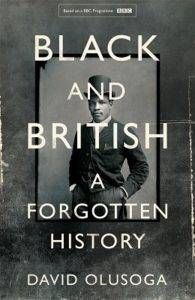 Black and British: A Forgotten History by David Olusoga
"This book is an experiment. It is an attempt to see what new stories and approaches emerge if black British history is envisaged as a global history and – perhaps more controversially – as a history of more than just the black experience itself.
A vital re-examination of a shared history, published to accompany the landmark BBC Two series. In Black and British, award-winning historian and broadcaster David Olusoga offers readers a rich and revealing exploration of the extraordinarily long relationship between the British Isles and the people of Africa."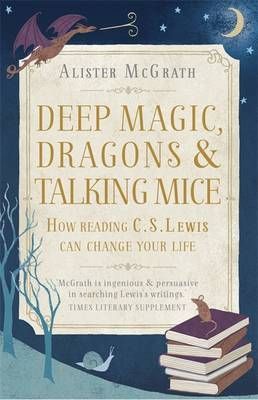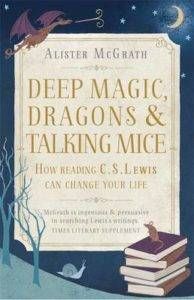 Deep Magic, Dragons, and Talking Mice: How Reading C. S. Lewis Can Change Your Life by Alister McGrath
"What if you could ask C. S. Lewis his thoughts on the questions we all ask ourselves from time to time – questions about friendship, education, suffering, God …and the meaning of life itself? Alister McGrath's provocative and perceptive book Deep Magic, Dragons and Talking Mice takes Lewis as the perfect conversation companion for the persistent meaning-of-life questions everyone asks. Lewis travelled from staunch atheism to reluctant belief, from rational scepticism to the appreciation of human desires and imagination, and from Christian apologist during the Second World War to celebrated author of classic children's literature – and as such looked at life's mysteries from many different viewpoints. The questions Lewis thought so deeply about are still relevant today, and all are illuminated by his astonishingly varied body of work. Whether you're new to Lewis, a fan of the Narnia books or a devotee of his apologetic writings, McGrath will lead you into an exploration of life's deepest questions, using one of the twentieth century's most engaging writers as our guide."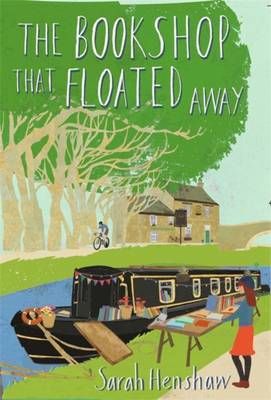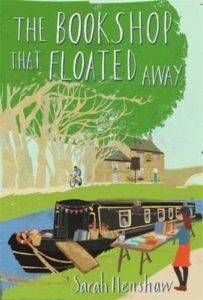 The Bookshop That Floated Away by Sarah Henshaw
"In early 2009 a strange sort of business plan landed on the desk of a pinstriped bank manager. It had pictures of rats and moles in rowing boats and archaic quotes about Cleopatra's barge. It asked for a GBP30,000 loan to buy a black-and-cream narrowboat and a small hoard of books. The manager said no. Nevertheless The Book Barge opened six months later and enjoyed the happy patronage of local readers, a growing number of eccentrics and the odd moorhen. Business wasn't always easy, so one May morning owner Sarah Henshaw set off for six months chugging the length and breadth of the country. Books were bartered for food, accommodation, bathroom facilities and cake. During the journey, the barge suffered a flooded engine, went out to sea, got banned from Bristol and, on several occasions, floated away altogether. This account follows the ebbs and flows of Sarah's journey as she sought to make her vision of a floating bookshop a reality."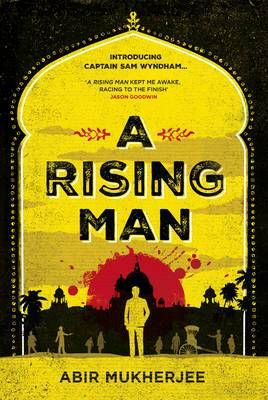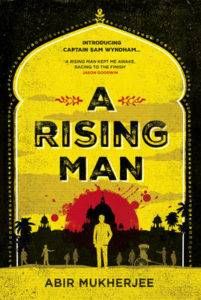 A Rising Man by Abir Mukherjee
"Captain Sam Wyndham, former Scotland Yard detective, is a new arrival to Calcutta. Desperately seeking a fresh start after his experiences during the Great War, Wyndham has been recruited to head up a new post in the police force. But with barely a moment to acclimatise to his new life or to deal with the ghosts which still haunt him, Wyndham is caught up in a murder investigation that will take him into the dark underbelly of the British Raj. A senior official has been murdered, and a note left in his mouth warns the British to quit India: or else. With rising political dissent and the stability of the Raj under threat, Wyndham and his two new colleagues – arrogant Inspector Digby and British-educated, but Indian-born Sergeant Banerjee, one of the few Indians to be recruited into the new CID – embark on an investigation that will take them from the luxurious parlours of wealthy British traders to the seedy opium dens of the city. The start of an atmospheric and enticing new historical crime series."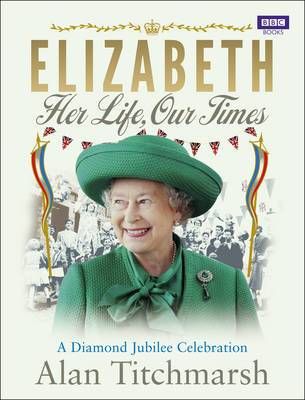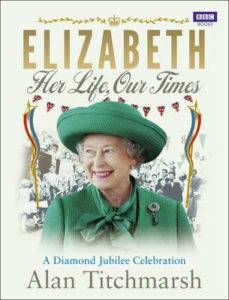 Elizabeth: Her Life, Our Times by Alan Titchmarsh
"On 2 June 1953, 27-year-old Princess Elizabeth of York was crowned Queen, the eyes of the world upon her as she dedicated herself to her country. It is fascinating to look back over the sixty years since then and see how this remarkable woman, decade by decade, has brought the monarchy into the modern world, earning admiration and respect for her unerring sense of duty, her determination to innovate, her tremendous dignity, integrity and wisdom. Drawing from his own experience and time spent with the royal family, alongside additional meticulous research, Alan Titchmarsh observes the woman, the mother and the monarch. He explores key moments in her reign, both personal to her and in a wider historical context, and traces how our relationship with the royal family has developed and morphed, gone through ups and downs, but is arguably now stronger than ever."
There are many, many more (every cookbook by Mary Berry, for instance. And David Walliam's kids books, which still don't seem to have crossed the pond) but those are the top ten British books I'm dying to get my hands on.
Save
Save
Save
Save
Save
Save
Save
Save