Lists
10 Great Books for Booze-Loving Book Nerds
This post is sponsored by Day Drinking by Kat Odell from Workman Publishing.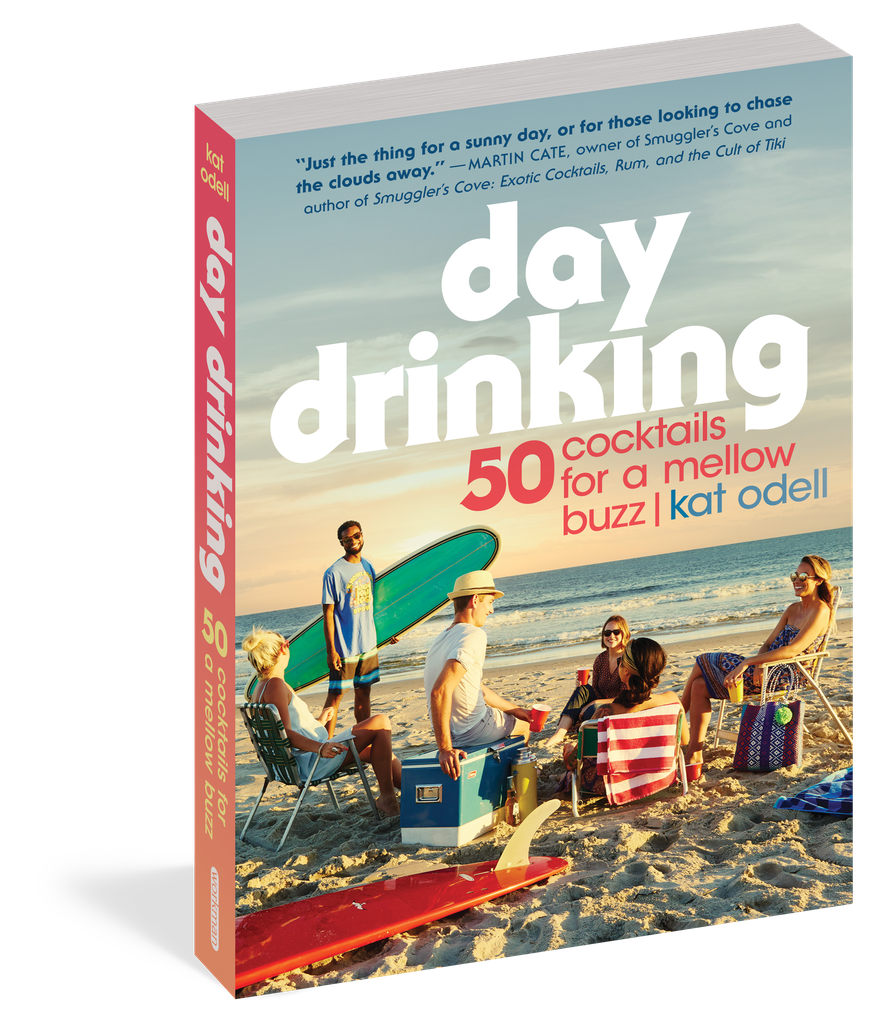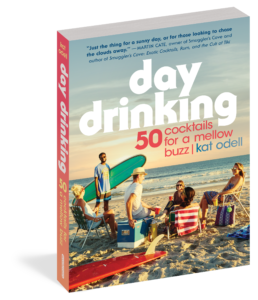 From brunch with friends to bridal showers and barbecues, from tailgates to snow days to afternoons hanging out on the beach, just about any daytime social occasion is greatly improved by a drink. And these 50 creative cocktails are just the thing.

Using beer, wine, sake, sherry, and vermouth, plus a variety of flavorful liqueurs, the cocktails (and mocktails!) of Day Drinking are easy to make and easy on the alcohol content. Here are light drinks for hot days, warm drinks for cool days, and an abundance of classic—and reimagined—low-proof spritzers, sangrias, micheladas, and so much more.
---
In the literary world, alcohol is something you can be sure to see in books or at events. Ask any bookstore events coordinator: One of the best parts of throwing an author event where alcohol is being served is coming up with a clever drink name to match the book. Books and booze pairings are great fun! And many writers work in bars behind the bar (Rosie Schaap, Tara Clancy) or at the bar (Charles Bukowski). Here are 10 great books with literary-themed drinks, beloved bars of the literati, a couple of great upcoming books, and more. Bottoms up!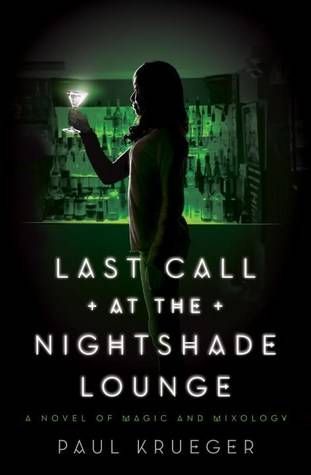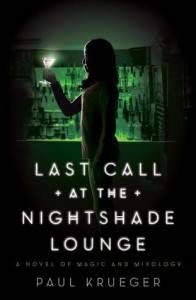 Last Call at the Nightshade Lounge by Paul Krueger
Much like Caritas, the demon-friendly karaoke bar on the show Angel, people who fight demons need a place to kick up their heels and unwind, too. Welcome to the Nightshade Lounge, where the bartenders double as monster fighters, and the right magical mix of alcohol gives people special abilities, like super-strength, telekinesis, and fire breath. It's like Buffy the Vampire Slayer meets Cheers.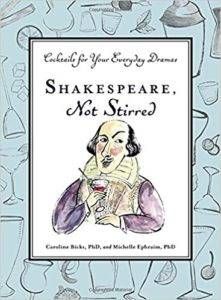 Shakespeare, Not Stirred: Cocktails for Your Everyday Dramas by Caroline Bicks and Michelle Ephraim
Be your own bard-tender with this fun-filled book of Shakespeare-themed drinks, such as Othello's Green-Eyed Monster, Kate's Shrew-driver, Puck's Magic 'Shrooms and Beatrice and Benedick's Much Ado About Frothing. You know old Billy would drink all of these.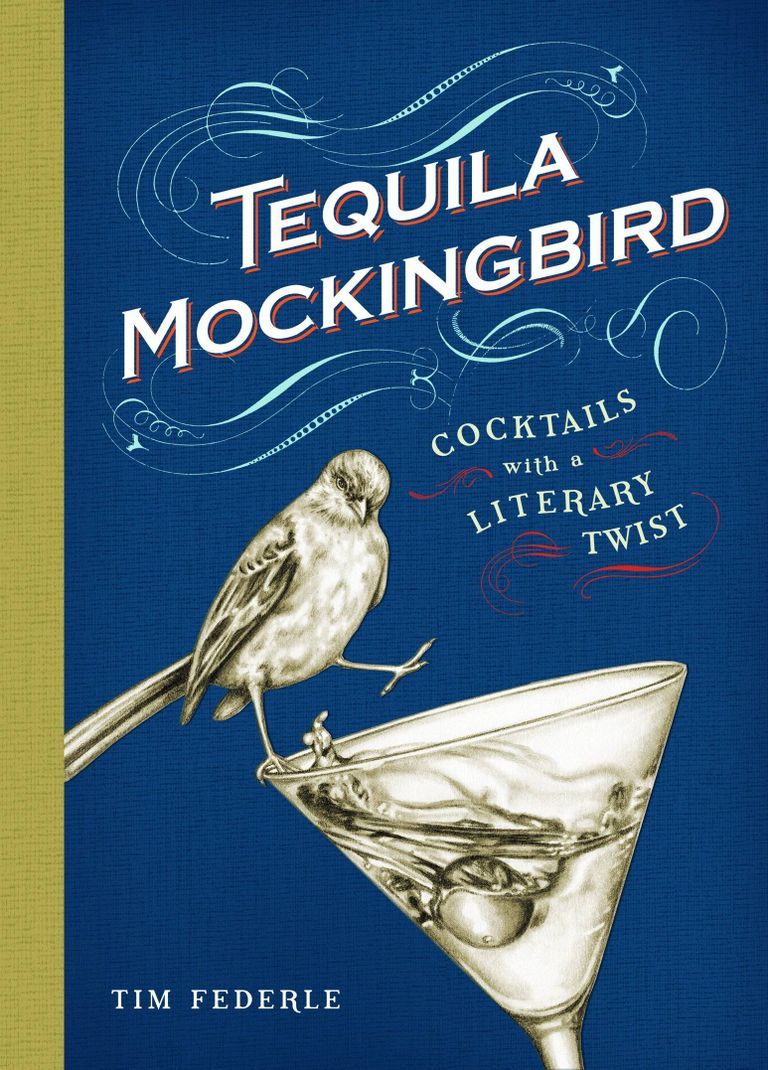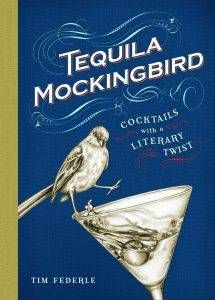 Tequila Mockingbird: Cocktails with a Literary Twist by Tim Federle
65 delicious drink recipes and the story behind each one, along with bar bites and drinking games. Some of the literary concoctions: The Pitcher of Dorian Grey Goose, The Last of the Mojitos, Love in the Time of Kahlúa, Romeo and Julep, A Rum of One's Own, Are You There, God? It's Me, Margarita, and Vermouth the Bell Tolls.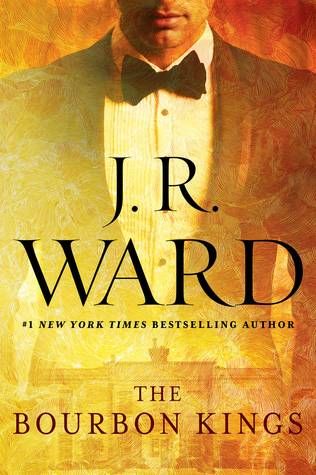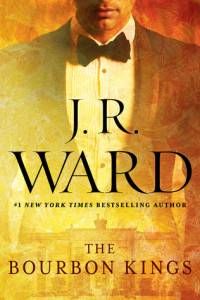 The Bourbon Kings by J.R. Ward
This is the first book in Ward's trilogy about a wealthy Southern family whose lives are full of drama, secrets, and betrayals. The Bradfords, kings of the bourbon capitol of the world, seem to have the perfect lives, but under the facade is a team of people who work tirelessly to keep the cracks from showing. Delicious fun!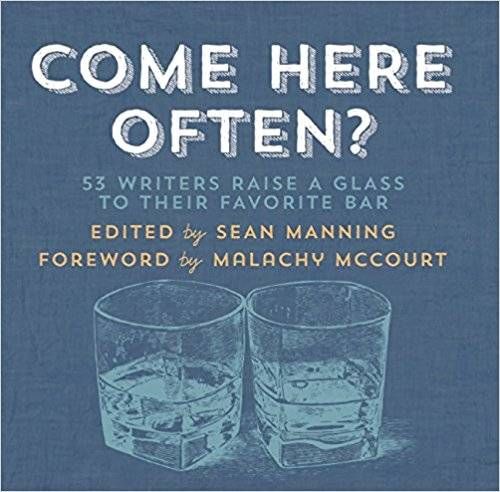 Come Here Often?: 53 Writers Raise a Glass to Their Favorite Bar by Sean Manning
Writers discuss their favorite watering holes around the world, from upscale joints to dive bars, and everything in between. Featuring recommendations from Andrew W.K., Rosie Schaap, Alissa Nutting, Duff McKagan, Laura Lippman, Elissa Schappell, and many more.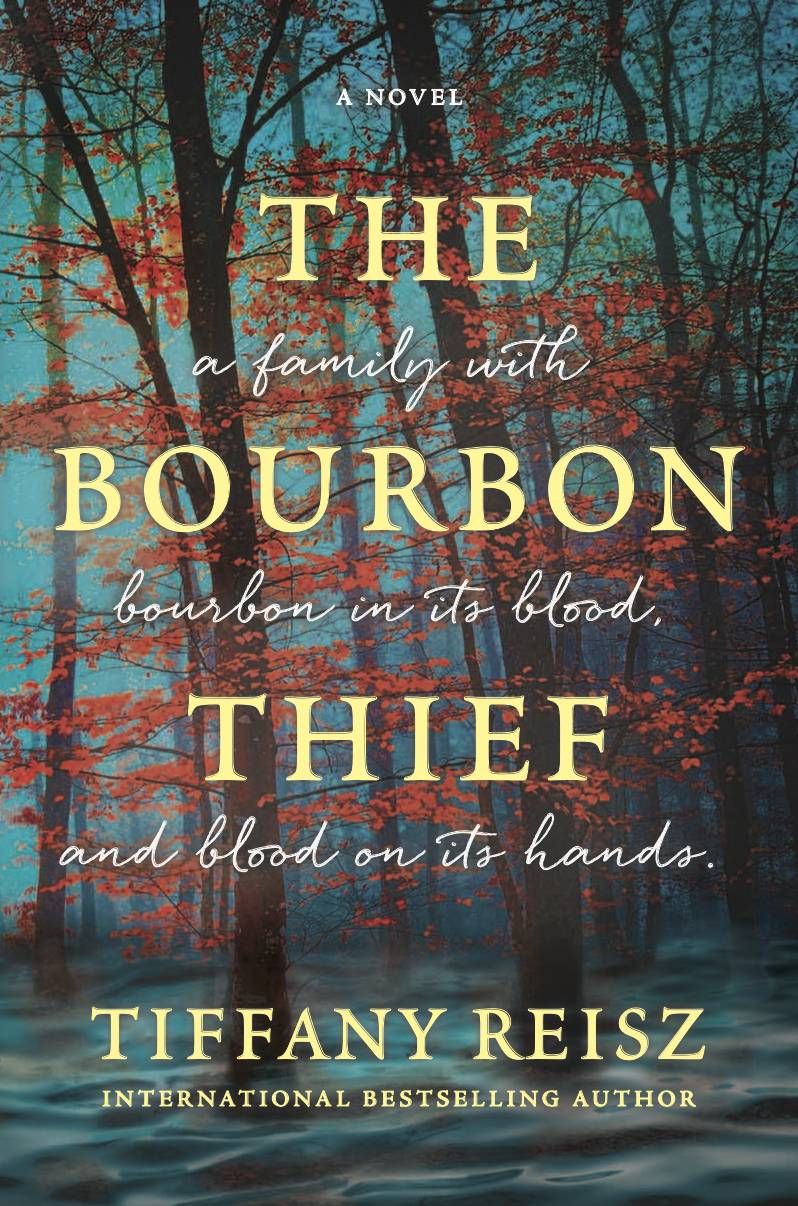 The Bourbon Thief by Tiffany Reisz
If you want to get your glasses steamy while you're enjoying a glass of bourbon, this is the perfect book for you! When the heir to a bourbon empire is robbed of a million-dollar bottle of bourbon after a one-night stand with a mysterious stranger, he learn's the steamy story behind the bottle's rightful owner, and what lengths the stranger will go to in order to keep it.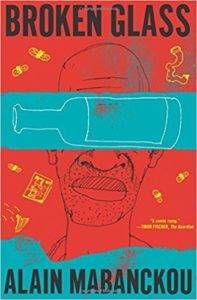 Broken Glass by Alain Mabanckou
A funny, biting novel set at a bar in the Congo, where one of the bar's most frequent customers, a man nicknamed Broken Glass, is given the task of writing down the life story of the other various regulars. But he finds that people would rather be remembered for exciting lives they didn't lead, as their life stories are turned into tall tales.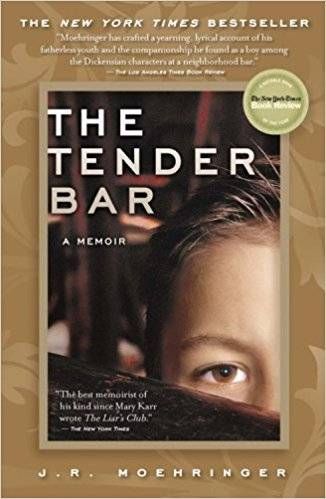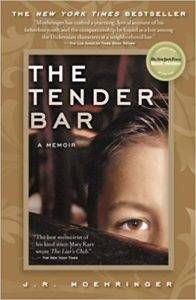 The Tender Bar: A Memoir by J. R. Moehringer
Moehringer's touching memoir about growing up in NYC idolizing an absent father, and seeking a father figure in the bar around the corner. Moehringer was eight years old when he began hanging out in a bar, a sort of mascot to the regulars, and the stories and the friendships he found there comforted him through the years, until he found himself spending too much time in bars as an adult. A great look at at escape, family, and love.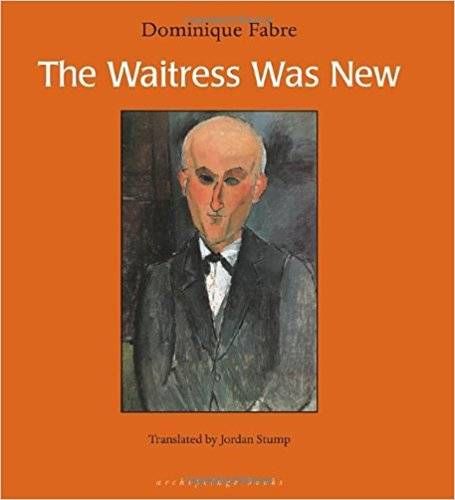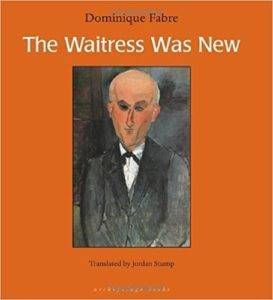 The Waitress Was New by Dominique Fabre (Author), Jordan Stump (Translator)
Pierre has lived most of his life as a bartender in a café in Paris, which has made him quite quite good at anticipating people's needs and turned him into an expert listener. But when the café closes down, Pierre is forced to find another job, and is faced with the unfamiliar situation of having to go out into the world instead of the world coming to him. Told over three days, it's about one man's loss of solitude and his search for comfort.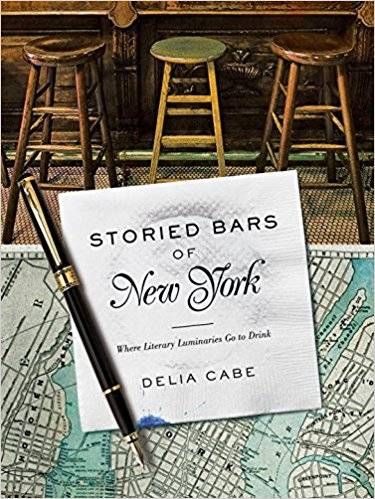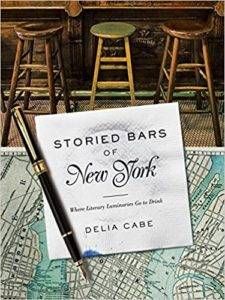 Storied Bars of New York: Where Literary Luminaries Go to Drink by Delia Cabe
Out June 6, this is a photograph-filled look at the favorite bars and drinks of the literati in the Big Apple. Each chapter features a bar, a list of its most famous literary clientele, and a recipe for the bar's signature cocktail. Find out Colson Whitehead's favorite bar, how Jay McInerney takes his martini, and more.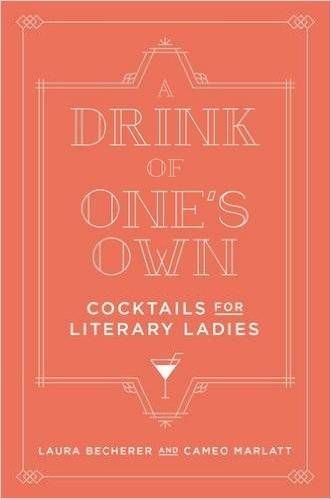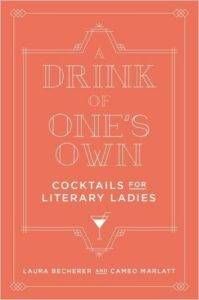 A Drink of One's Own: Cocktails for Literary Ladies by Laura Becherer and Cameo Marlatt
A literary nerdpurr! Includes fifty cocktails inspired by famous women writers from around the world, with cocktail recipes and profiles of the writers. Learn how to make the Sylvia Plath, the Virginia Woolf, the Simone de Beauvoir, the Zelda Fitzgerald, the Angela Carter, the Margaret Atwood, the Jane Austen, and more. This one isn't out until September, so mark it on your calendars now!