Lists
10 Great Books About the Ho-Ho-Holidays!
This post is sponsored by TryAudiobooks.com.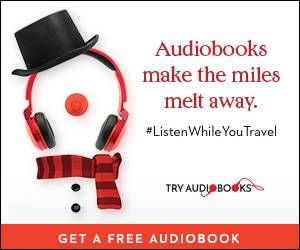 Traveling for the holidays? Make your trip more enjoyable with an audiobook! Plug into a bestseller to catch up on some reading or play a title the whole family can enjoy! Visit TryAudiobooks.com for a full free download for your listening pleasure.
---
Holidays are nothing if not about tradition, and what better way to celebrate them than with books? My favorite holiday book that we always read when I was young was Mole and Troll Trim the Tree, about two Ernie and Bert-type roommates who can't agree on what kind of Christmas tree to get for their house. It's sadly no longer in print (I'm kinda old) but there are still the classics, like The Grinch and Polar Express, and tons of great new books about the holidays being released every year. Here are ten fun choices about this time of year to check out and maybe make part of your holiday traditions.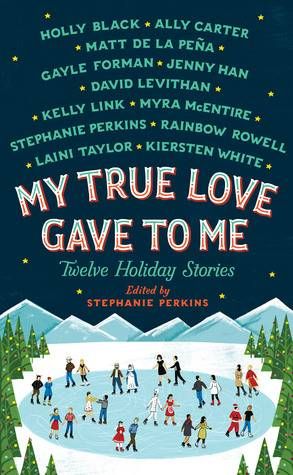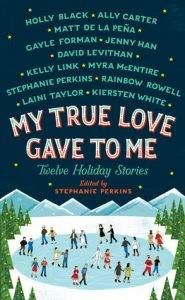 My True Love Gave to Me: Twelve Holiday Stories edited by Stephanie Perkins
A delightful selection of holiday-themed stories from some of today's most fabulous authors, including Kelly Link, Rainbow Rowell, Jenny Han, and Holly Black, set during Christmas, Hanukkah, the winter solstice, and New Year's Eve.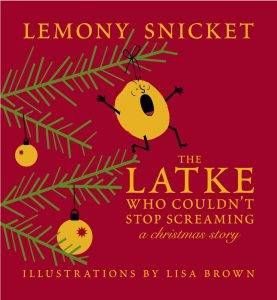 The Latke Who Couldn't Stop Screaming: A Christmas Story by Lemony Snicket
Unlike his cool and calm friend, the Gingerbread Man, Latke the potato pancake cannot handle being cooked. So he screams and screams. An unusual holiday offering from an unusual author.
The Santa Claus Book by Alden Perkes
This is another of my favorite holiday books. It tells the "true" story of the origins of Santa, his elves, his reindeer and more, alongside gorgeous, fun illustrations.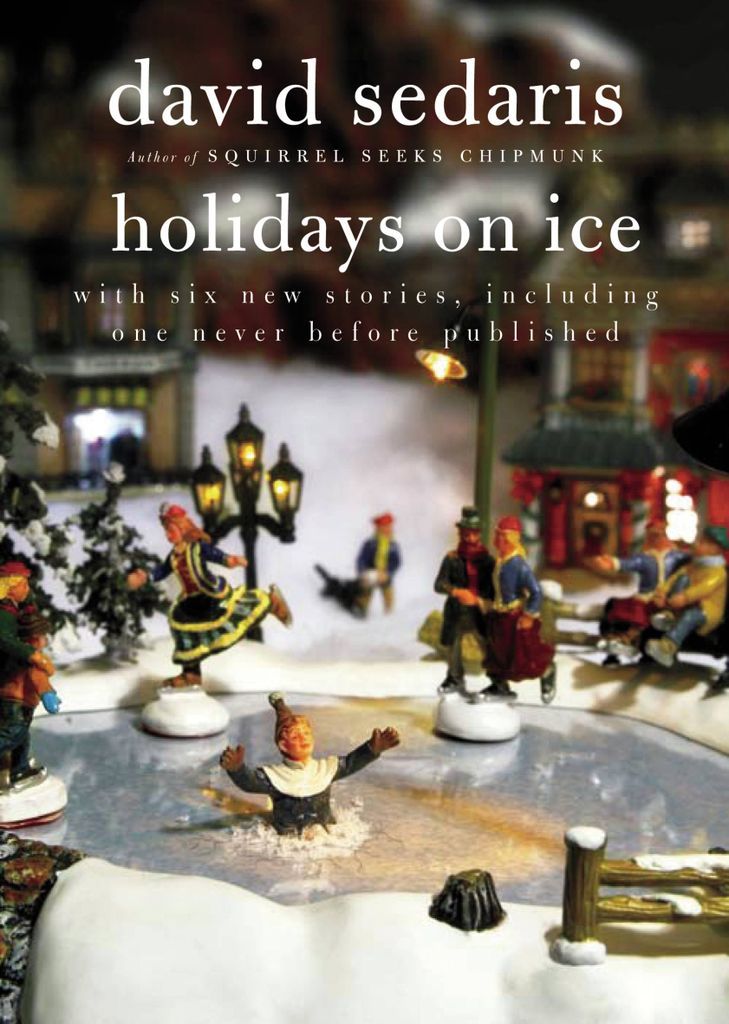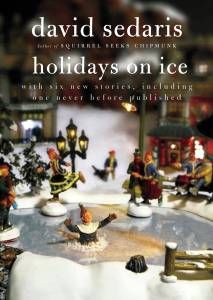 Holidays on Ice by David Sedaris
No holiday book collection is complete without this selection of hilarious essays from Sedaris, including probably his most famous piece, "Santaland Diaries," about his stint as an elf at Macy's. Best consumed on audio.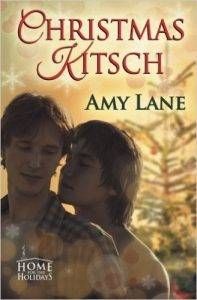 Christmas Kitsch by Amy Lane
If you're looking for a little holiday romance, this is a delightfully sweet story about a college football player willing to give it all up for his a boy from the wrong side of the tracks.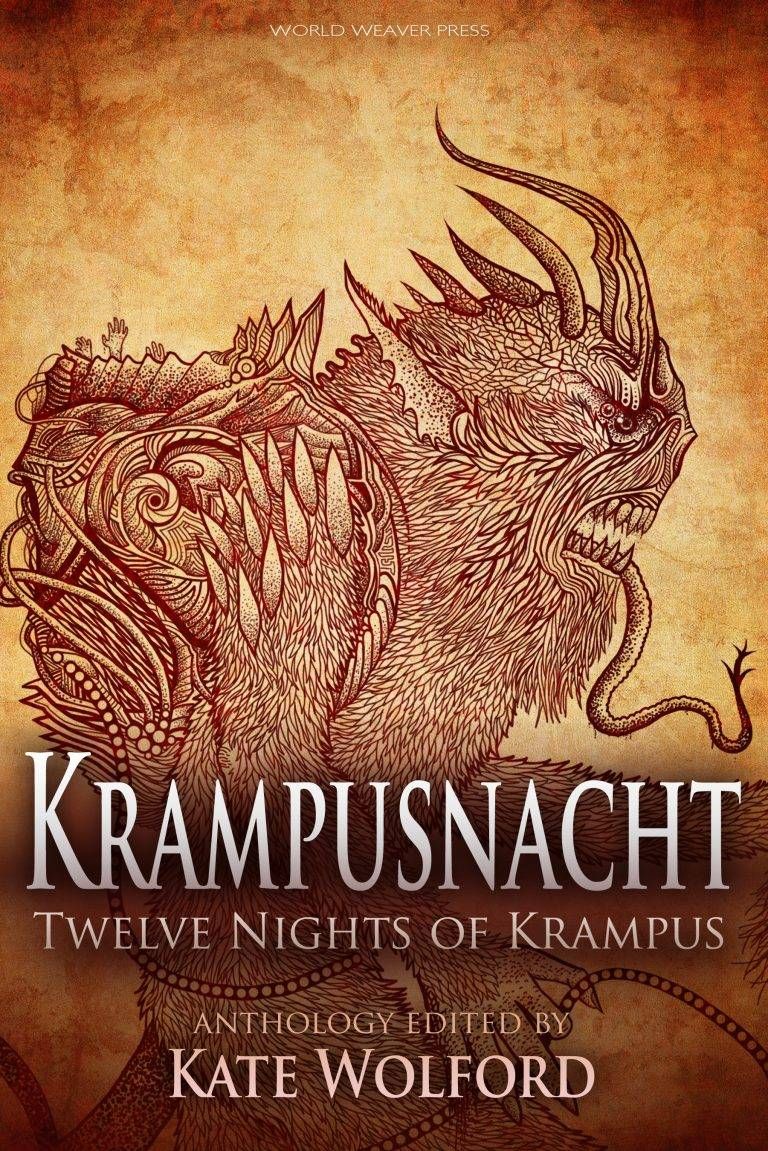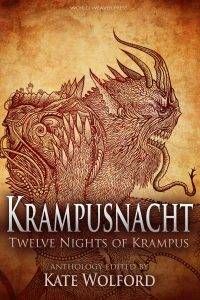 Krampusnacht: Twelve Nights of Krampus edited by Kate Wolford
What holiday would be complete without a little horror? If you think Santa is mean for leaving coal, wait until you meet Krampus. Krampus is the Christmas Devil, and here are a dozen stories about his devious devilishness.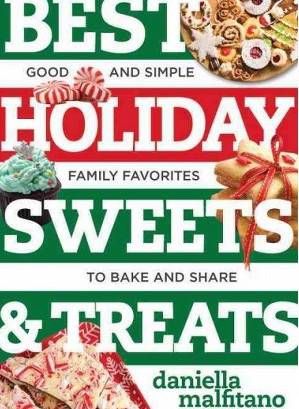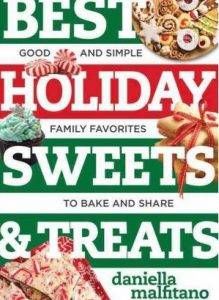 Best Holiday Sweets & Treats: Good and Simple Family Favorites to Bake and Share by Daniella Malfitano
One of the best things about holidays is all the food! This is an easy, fun book of holiday-themed sweets to make and share with all your friends and family and Book Riot contributors. (Just sayin'.)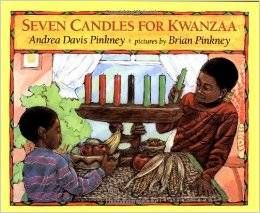 Seven Candles for Kwanzaa by Andrea Davis Pinkney
Still a relatively new holiday in North America, this book helps explain Kwanzaa, the commemoration of an ancient African harvesting ritual, and is beautifully illustrated.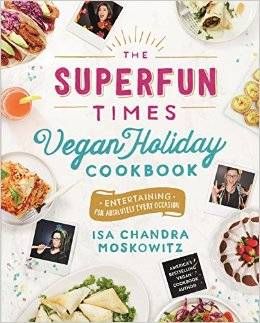 The Superfun Times Vegan Holiday Cookbook: Entertaining for Absolutely Every Occasion by Isa Chandra Moskowitz
Isa is a food goddess, and this is her newest offering, a collection of fun and easy recipes for the holidays that prove that vegan eating can be delicious. (It's true, I swear.)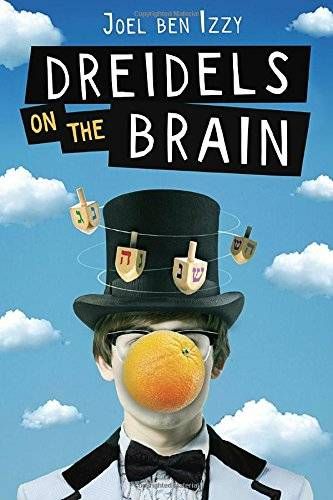 Dreidels on the Brain by Joel ben Izzy
Joel, a young boy growing up in Los Angeles, is trying to survive the holidays as the only Jewish kid in his school. He also wants to become a famous magician. So, armed with a suitcase full of magic tricks, he sets out to learn about his heritage and the meaning of Hanukkah.