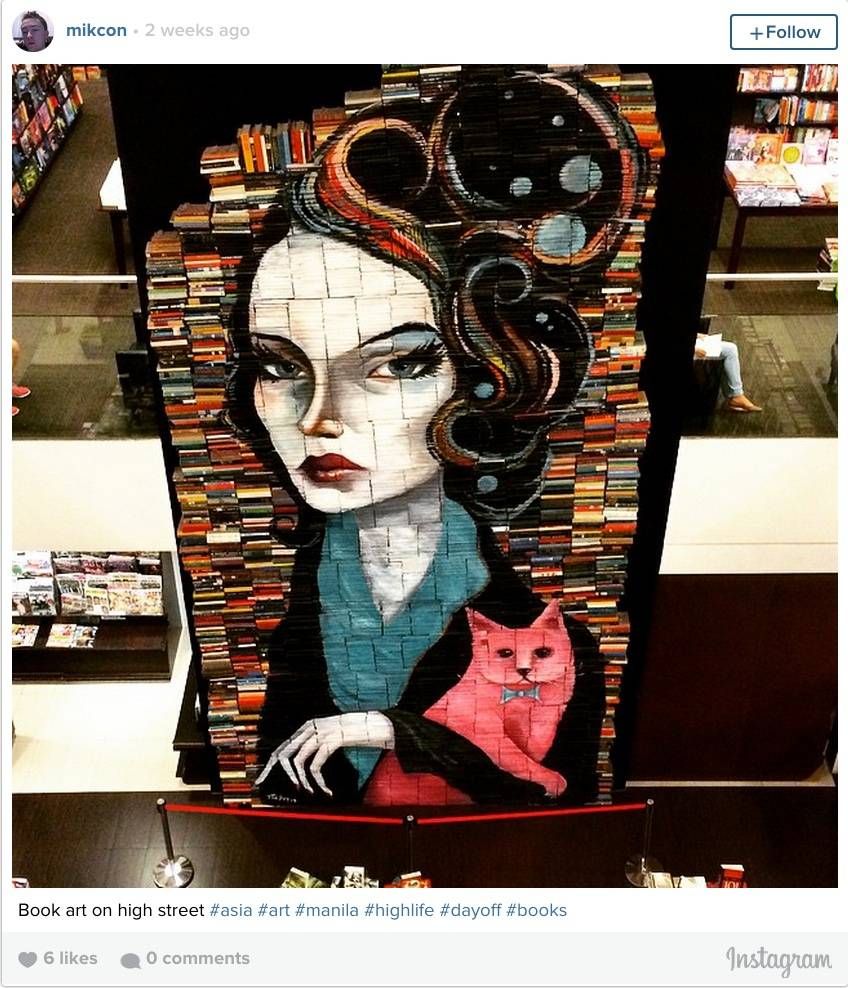 Lists
10 Great Book-things Spotted on Instagram
Here's an amazing statistic for you: there are about 300 million active Instagram users out there.
Now, with all the photos they are posting every day you are bound to miss some great stuff. But don't worry. I've got your back.
Here are 10 book-flavored Instagram posts from the last few days that I thought deserved to be seen.
1. Roxane Gay spotted on a train in Austria
2. This guy on HONY who knew Kurt Vonnegut
3. Boots, decorated with a wine based on that naughty series of books. Yes.
4. The secret goodness from our last Quarterly box. (You subscribe, right?)
5. Great beer and a great book on a rather ordinary river.
6. Books dressed up all nice and pretty
7. Book art in Manila, Philippines
8. In which someone says what I think every day
9. Book Riot editors being badasses with non-compliant tats from Bitch Planet
10. Sideways books on wall are pretty sideways books on wall.
____________________
We run a pretty sweet little bookish Instagram account, if we do say so ourselves (and we do). Come check it out.