Pop Culture
10 Fictional Books from TV That Need to Happen IRL
This content contains affiliate links. When you buy through these links, we may earn an affiliate commission.
If there is one thing more exciting than literary references on TV shows, it's the appearance of fictional books. Whether it's a reference in passing or one of the character is an author, these moments on TV amuse me infinitely, and make me immediately want these new, imaginary books on my shelf. Here are some of my very favourite fictional books from TV, which I need in real life.
Phil'sosophy by Phil Dunphy (Modern Family)
Phil Dunphy keeps Modern Family running. While the show has slipped up plenty of times and now seems to be stuck in a rut, the character is still one of the most genuine, adorable people ever. Phil'sosophy is from the episode where his daughter, Haley, goes off to college and he packs all his gems of advice in a book for her.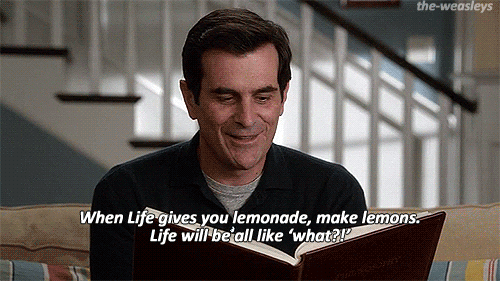 "The most amazing things that can happen to a human being will happen to you if you just lower your expectations" is quite honestly a mantra I live by now. In the meantime, we still have life advice from Calvin and Hobbes, and Winnie the Pooh on our hands, and thank god for that.
Game of Joans by Joan Callamezzo (Parks and Recreation)
Joan Callamezzo is a gutsy, gifted trainwreck. I love her as April does. I imagine her books to be a hilarious, unapologetic, rambling tell-all with the occasional unintended pieces of wisdom.

Marriage Vacation by Pauline Turner (Younger)
Firstly, let me just say that I want to read all the books featured on Younger (did everyone catch their Season 1 flying reference to Book Riot!?), from P is for Pigeon to Hashtag I'm Dying (yes, even the one written from a dog's perspective). I imagine Marriage Vacation to be a little like Where'd You Go, Bernadette, or Leave Me, and I never say no to these kinds of stories.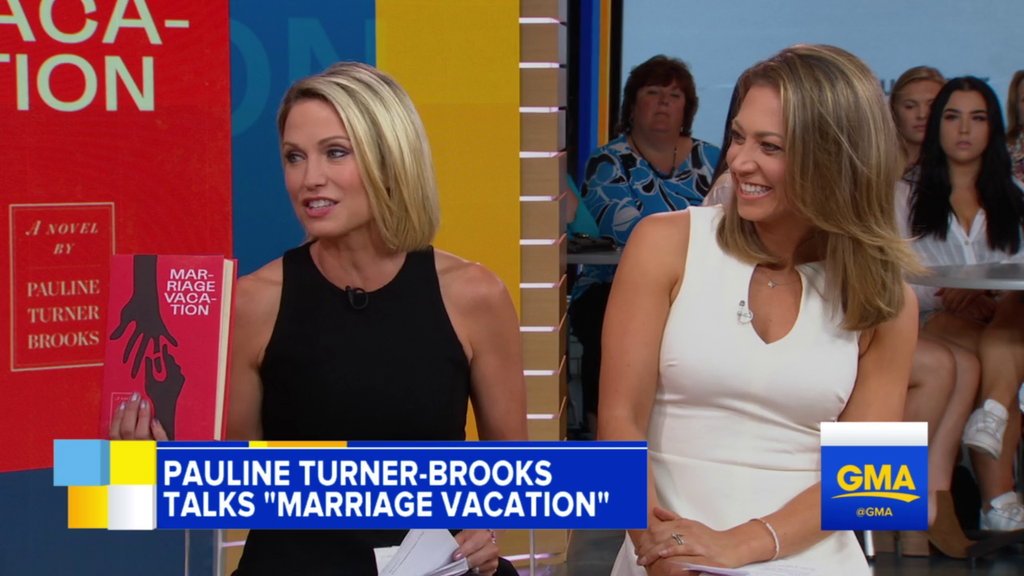 Be your own windkeeper (FRIENDS)
This book would be a raging success, and even though we have excellent memoirs and essays IRL of women owning their lives, like Shonda Rhimes' Year of Yes or Amy Poehler's Yes, Please, I'm curious as to what Windkeeper has to say to Rachel Green.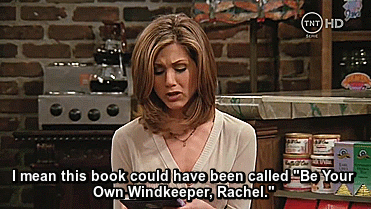 THE PEPPERWOOD CHRONICLES by Nick miller (New girl)
Nick Miller will forever be the love of my life, so I would even read his other, unfinished, zombie novel Z is for Zombie, with 'rhythm' misspelled 38 times and a word search to boot. But The Pepperwood Chronicles is a definite, unequivocal yes for me—I am, of course, imagining Jessica Knight to be the silent hero here, as a mix between Jessica Jones and Misty Knight.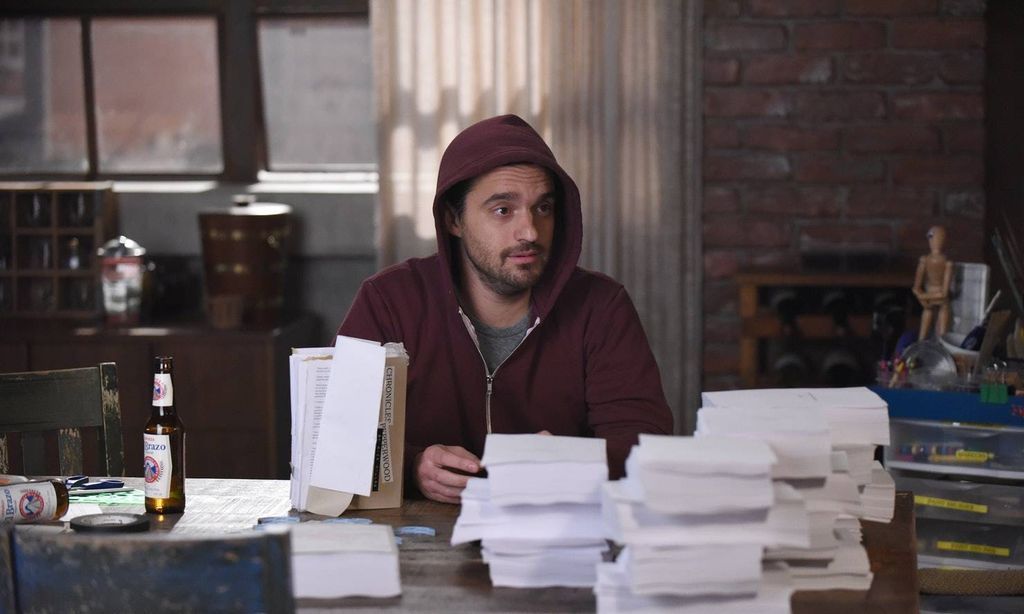 THE SUBSECT by jess mariano (gilmore girls)
I would very quickly DNF this self-indulgent, trying-too-hard book by Jess Mariano, rebel without a cause, but it wouldn't hurt to own a copy, now would it?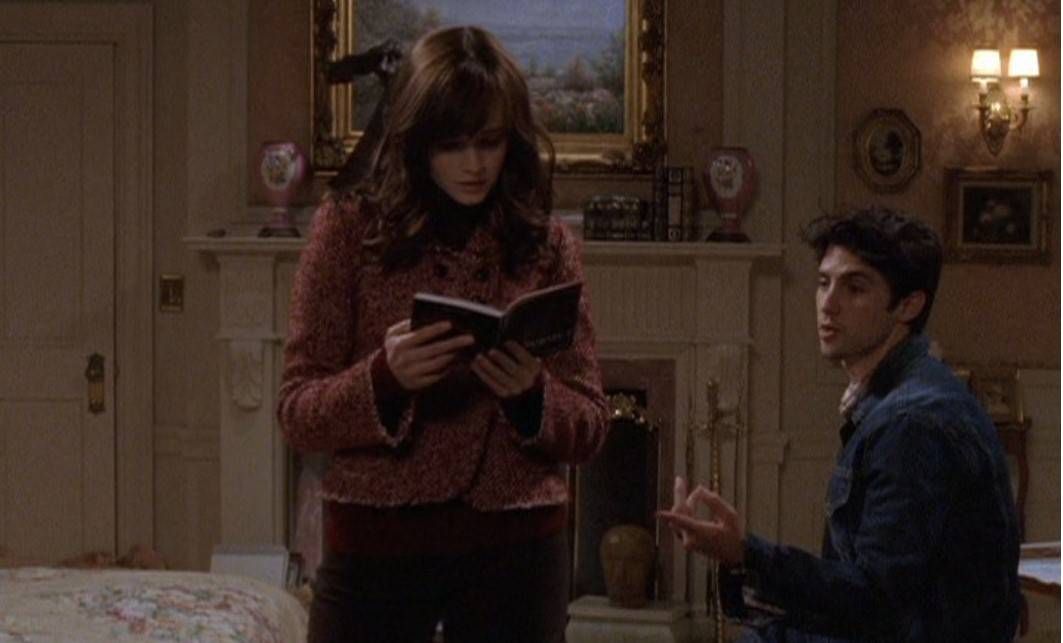 THE COMET by lucas scott (one tree hill)
Aah, sappy stories which are secretly about unrequited love.
Gimme it.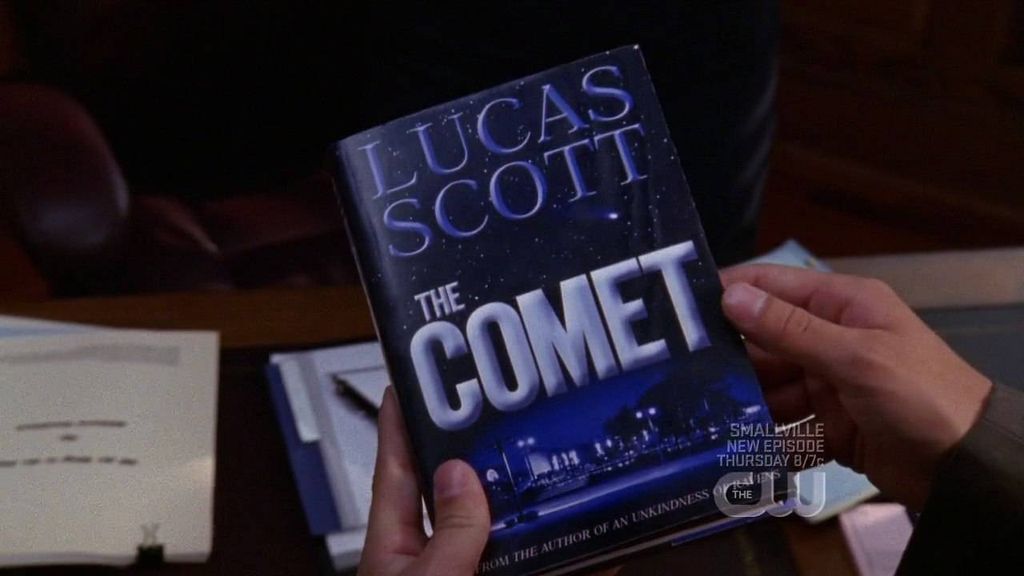 SNOW FALLING by jane gloriana villanueva (jane the virgin)
A romance novel with a love triangle set during the early 1900s hotel boom, written by the very fierce, passionate Jane. What's not to like? And you just know that famous telenovella star, Rogelio de la Vega, offers to contribute to the audiobook version. I NEED IT. Book Riot's in-house Romance Rec Extraordinaire, Jessica Pryde, recommends Lydia San Andres' A Summer for Scandal for a readalike. We also have you covered with a curated list of 100 historical romances!
Enigmas of the Mystical (how i met your mother)
I hope we all agree that Marshall Eriksen hits peak adorable when he talks about being a believer in all things spooky and magical. Enigmas of the Mystical is his bible, a childhood favourite which he pulls out to read to his son. If spooky myths and legends are your jam too, here are some books we've found for you.
ALLORA: Warrior Queen (grey's anatomy)
This is the most recent, most adorable appearance of a fictional book on TV, in Grey's Anatomy's season 14 premiere. Max, a boy who is to undergo surgery, believes that his doctor, played by Camilla Luddington, is secretly Allora the Warrior Queen from his comic book. If you, like me, need a comic book to soothe this need, this is definitely for you.