Feminism
10 Fantasy Books with Excellent Feminist Heroines
This post is sponsored by Harper Paperbacks, publishers of Erika Johansen's bestselling Queen of the Tearling trilogy.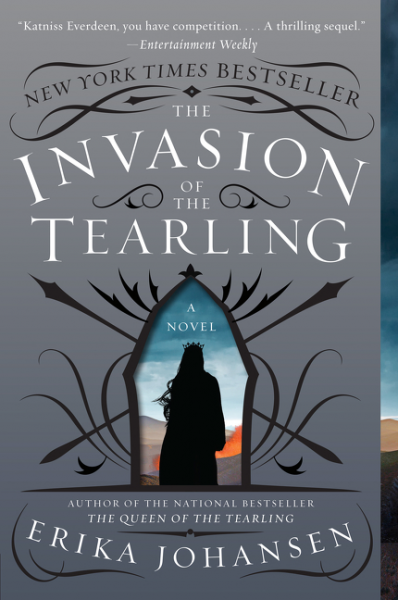 The Invasion of the Tearling, volume two in the bestselling Queen of the Tearling trilogy, is now in paperback. Magic, adventure, mystery, and romance combine in this epic trilogy in which a young princess must reclaim her dead mother's throne, learn to be a ruler—and defeat the Red Queen, a powerful and malevolent sorceress determined to destroy her. Buzzfeed says, "The world of The Queen of the Tearling is an intoxicating brew of dystopian fiction, high fantasy, science fiction, and a bit of a horror—and in The Invasion of the Tearling, Johansen…takes this trilogy to even greater heights."
---
Whether they've got magical talents, an enchanted sword, a Chosen destiny, or a "just won't quit" attitude going for them, fantasy is full of amazing feminist heroines. Here are 10 of my favorites.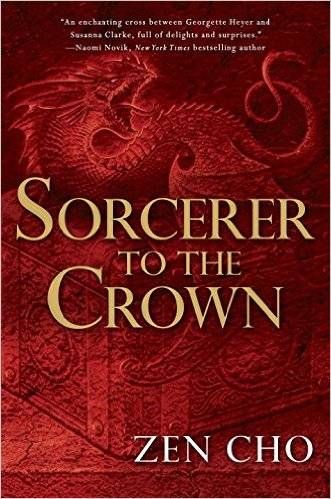 1. Prunella Gentleman of Sorcerer to the Crown by Zen Cho: On the surface, Prunella doesn't seem to have much going for her. She's a woman of color in a magical Regency England, orphaned and working as staff at a boarding school dedicated to teaching girls not to use their magic (which she's just brimming with, of course). But her irrepressible spirit keeps her going, and when she meets the bemused Sorcerer Royal, Zacharias Wythe, she sees her opportunity to change her life and takes it. Neither the way society views her gender nor her heritage will stand in the way of her claiming her powers and making a life for herself.
2. Fire of Fire by Kristin Cashore: Technically Book Two of the Graceling series, Fire is a prequel to Graceling and Bitterblue and I assure you that even if you haven't read any of them, you can pick it up immediately. Fire is the most beautiful woman in the world, because she's a monster — the last human monster. Desired and feared both for her beauty and for her mind-control powers, Fire could be a queen and was raised to be one. But she just wants to be left in peace. Watching her negotiate the people in her life, as well as the complicated political conspiracy she finds herself enmeshed in, is both an incredibly frustrating and cathartic experience.
3. Taisin of Huntress by Malinda Lo: All of Lo's women are fantastic but I have a special love for Taisin. While Kaede, her love interest and fellow heroine, knows who she is and is trying to convince the rest of the world to let her be that person, Taisin is struggling to understand herself. Her feelings for Kaede conflict with the goal she's had all her life, to become a sage. Her powers are developing in ways she doesn't understand, and now she's on a quest to save her country to top it all off. Taisin's determination in spite of her doubts gives me all of The Feels.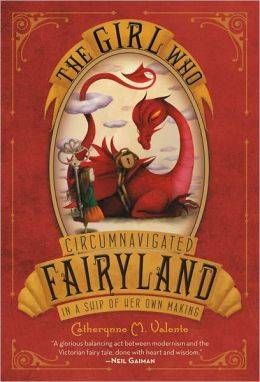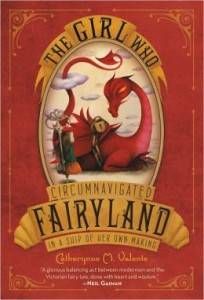 4. September of The Girl Who Circumnavigated Fairyland by Catherynne Valente: September, the heroine of this wickedly clever and delightfully imagined portal fantasy, is not noble or sweet or pure or a genius or deserving in any other classical way of being whisked off to Fairyland. She's just a girl — sometimes contrary, sometimes cranky, sometimes whimsical, sometimes smart, sometimes just herself, and that's enough. September's adventures in Fairyland are only just beginning in this first book, and I cannot recommend the whole series highly enough for anyone who ever dreamed of finding a hidden world in the back of a wardrobe, but worried a bit about being the Right Sort of Person for Questing.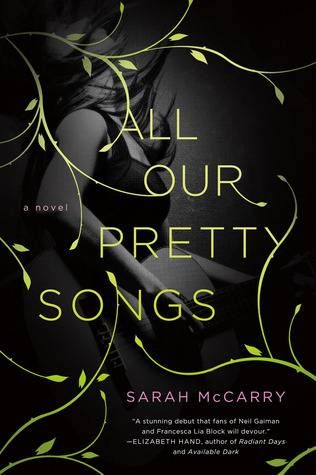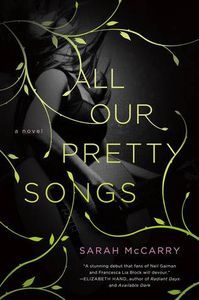 5. The Narrator of All Our Pretty Songs by Sarah McCarry: Speaking of determined heroines, the narrator of All Our Pretty Songs won't let anything stand in her way to save her best friend — not even a journey to hell. Inspired by the myth of Orpheus, All Our Pretty Songs is an ode to true friendship and the power of anger. Our narrator's always had to look out for Aurora, who she grew up with and who is beautiful and talented and often careless. When a talent scout from Hades (literally) steals both Aurora and a newfound love away, our narrator fuels herself with her rage and her art and storms the gates of the underworld in a quest to bring back the person she cares about most.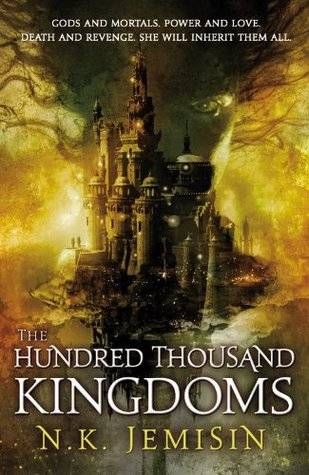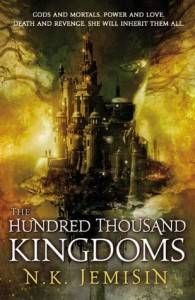 6. Yeine of The Hundred Thousand Kingdoms by NK Jemisin: Yeine was raised to be a warrior and a leader of her tribe, not to play politics on an international scale. But when she is pulled into the intrigues of Sky, the power center of her world, by a grandfather she's never met, she uses her instincts and her brain to get herself through. And it is her instincts that enable her to deal with the half-mad, scheming gods of Sky, leading her to impact much, much more than just the ascension of the next ruler. Sometimes heroism isn't flashy — but it's compelling and inspiring nonetheless.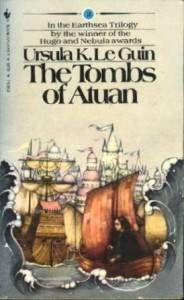 7. Tenar of The Tombs of Atuan by Ursula Le Guin: Tenar's life has been ruled by the strictures of the religion whose priestess she is, to the extent that even her name has been stripped from her. When a young wizard named Ged invades her domain, his presence opens a door in her life she thought was forever closed. Tenar chooses to walk through it on her own terms, saving not only herself but Ged as well. Read this book (although all the Wizard of Earthsea books are worth your time) so that you can read Tehanu, in which Le Guin explores with deep insight the never-ending choices that make up a woman's life.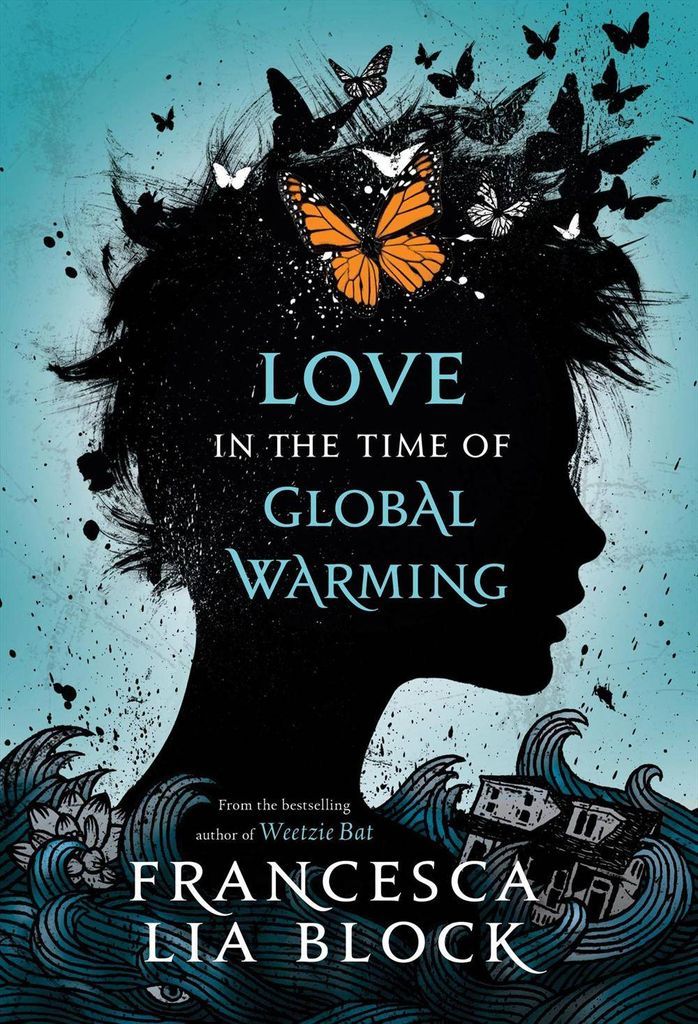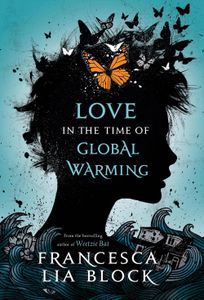 8. Pen of Love in the Time of Global Warming by Francesca Lia Block: Sometimes you're just trying to figure out who you are, and sometimes you're doing it in the middle of the apocalypse. Pen is a typical introverted teenager — she loves her family but she's frustrated by them, she thinks she might be in love with her best friend Moira, she would rather spend a day reading the encyclopedia than going out and being social, and then a massive earthquake unleashes wave upon wave of destruction on the world. Her family is gone, and Pen is left trying to make her way through an increasingly surreal world. As she finds a new family and searches for her old one, it's Pen's relentless grip on the love she has for her people and the world around her that lead her through one danger after another.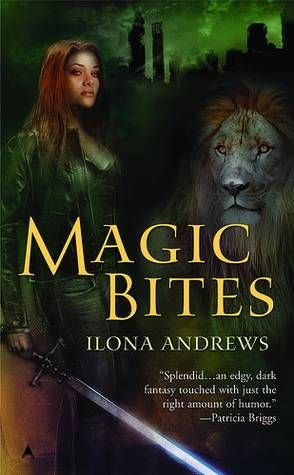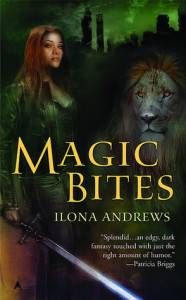 9. Kate Daniels of Magic Bites by Ilona Andrews: Please allow me to introduce you to Kate Daniels, who has patented her "I-am-a-crazy-bitch-don't-mess-with-me" face. Her first tactic upon discovering a problem is to try to glare it into non-existence, and her best defense against evil is stabbing it with her sword. Kate's other powers are more of a burden than a blessing, because they come from her dark past and she's been running from that past for most of her life. She lives in a post-magical-apocalypse world and no date ever seems to go uninterrupted by the forces of Chaos and/or Darkness, some of whom would like to recruit her. If you appreciate a heroine who is bad at feelings and good at punching, this is for you. Kate is an epic grump with a heart of gold, and this series (which is on its ninth novel and counting) is an on-going delight.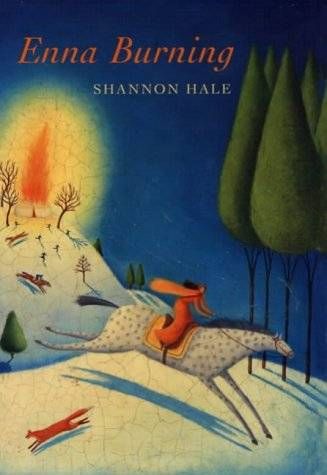 10. Enna of Enna Burning by Shannon Hale: I recommend all the books in the Bayern series, but Enna will always be my favorite. Enna helped save her friend Isi from a conspiracy and place her on the throne, and thought she was done with adventures. But adventures aren't done with her, and she finds herself with the power to create and control fire. She wants to use her powers for good and believe that she is, but when she's captured by enemy forces she is faced with the darkest parts of herself. Enna's struggle to use that darkness and meld it with the light is what makes this such a powerful story.