Fiction
10 Famous People Who Wrote Fiction (With Varying Results)
This content contains affiliate links. When you buy through these links, we may earn an affiliate commission.
Celebrities writing books is hilarious, but the celebrity memoir is well-known and more accepted than the rare celebrity novel. Sometimes they surprise you, as a few people on this list might, and other times you just cringe mightily and go read Roxane Gay or something. For your head scratching enjoyment, here's a list of celebrities who published fiction (sometimes multiple works!). Not-so-surprisingly, not all of them did a good job of it.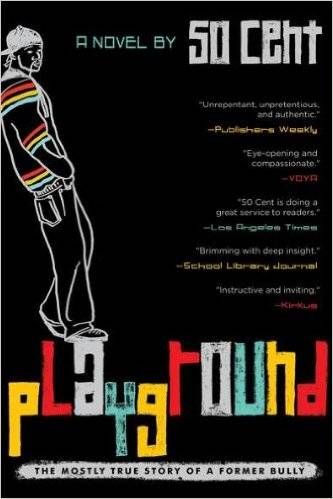 50 Cent
I'm so excited to start this list with 50 Cent, whose career has evolved from that of rapper to screenwriter and actor. With his teenage son in mind, 50 wrote Playground, a novel about the effects of bullying seen through the eyes of the formerly bullied – and now bullying – Butterball. It's gotten some mixed reviews, but if the message is "don't bully" I guess it works.
Tyra Banks
In Modelland, Tookie de la Creme (pause for effect) gets an invite to the mountain fortress that forges Intoxibellas, a delightful surprise to her because she has wild hair and a big forehead (get it? It's Tyra) seemed to keep her out of the running. It's The Hunger Games with models. Those who make it through Modelland's many trials become famous and revered, but we don't talk about what happens to the losers who probably just get yelled at like Tiffany did or something. It was supposed to be the first in a trilogy but it sold so poorly, and reviewed even worse, that it's unlikely.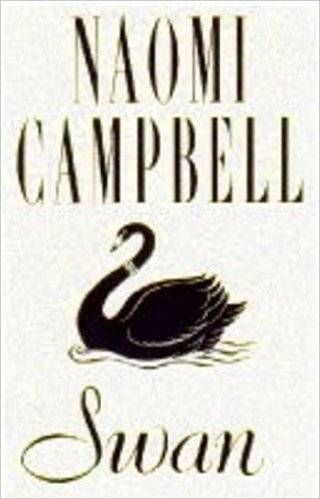 Naomi Campbell
Before Tyra tried her hand at fiction Naomi Campbell. Before America's Next Top Model, there was Swan in which models compete to replace the iconic and retiring face of a cosmetics company. Campbell said she wrote this book to get back at dishonest journalists, like the one who blackmails the titular character. This one got bad reviews all around, but I will say is more productive and less likely to draw criminal charges than cell phone abuse.
Lynne Cheney
Yeah, Dick Cheney's wife? She's written a multitude of books, one of them being Sisters, a historical novel about two women on the Western frontier. Lynne Cheney says Sisters is "not her best work" and totally denies it features anything resembling a lesbian relationship. Since the heroines exchange letters about escaping men and running away together for some reading, cross-stitching and retiring to "our" bed, I'd say that interpretation works just fine. Sisters is now out of print (you can get it used for $73!), and a planned reprint in 2004 was stopped as the book stirred up controversy during the presidential election.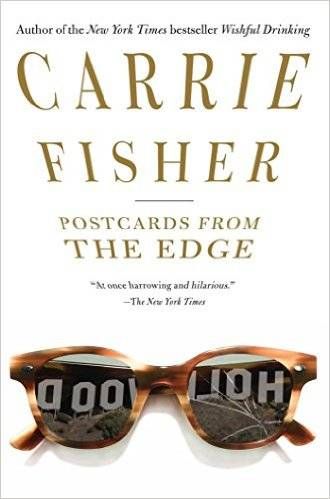 Carrie Fisher
Though she's best known as Princess Leia, Carrie Fisher's also a substantial author in her own right. She published her first novel, Postcards From the Edge in 1987. It was a bestseller about a recovering addict who goes to live with her alcoholic mother, and she was awarded the Los Angeles PEN Award for Best First Novel. The film version went on to star Meryl Streep, Dennis Quaid and Shirley Maclaine. Since then she's published seven other works.
James Franco
Of course James Franco is on this list; he's James Franco. Among his acting and teaching (yikes) he published his collection of short stories Palo Alto, about teenagers experimenting with all kinds of risky behavior. In one story a high school freshman tries to impress (IMPRESS!) a girl with his realistic performance as a slave owner, but of course that goes badly. It's very James Franco.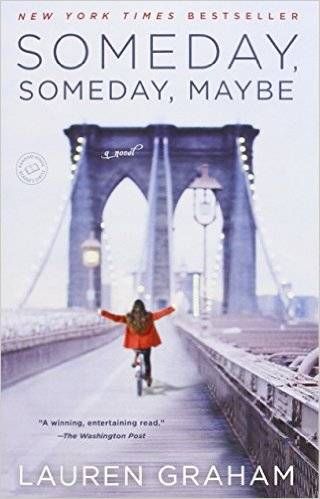 Lauren Graham
Graham's fiction debut Someday, Someday, Maybe, has been well-received. Called witty and charming and lots of other descriptors that wouldn't be wrong if directed toward Lorelai Gilmore or Sara Braverman, Someday is about a struggling actress in '90s New York. Graham is also dabbling in nonfiction with Talking As Fast As I Can to be released on November 29, coincidentally the same day the Gilmore Girls revival lands on Netflix.
Chris Harrison
Would you believe the host of The Bachelor and The Bachelorette wrote an epistolary romance novel? I wouldn't, but here we are. Since Chris Harrison is such a romantic, he just had to write The Perfect Letter about a woman who returns to her hometown to mull over her boyfriend's marriage proposal only to rekindle a relationship with her first love.
Kendall & Kylie Jenner
All I will say about the atrociously-titled Rebels: City of Indra: The Story of Lex and Livia is that there's a small plot in Kim Kardashian: Hollywood where your character gets a lead role in a movie adaptation. Not sure if that's for this book since it has two main characters, but Kendall and Kylie also star. Naturally.
Hugh Laurie
This one tickles me the most because when I think of Hugh Laurie I think of Gregory House (of course), who'd totally make fun of any actor who wrote a book, even one as well-received as the satirical The Gun Seller. Hijinks ensue after a goodhearted assassin warns his target rather than kill him, and he's forced to embark on a mission to save the world.
Shay Mitchell
Pretty Little Liars actress Shay Mitchell recently added author to her resume with Bliss, about a trio of vapid and mostly irresponsible twentysomethings trying to make it big. Honestly, if there was murder and creepy dolls in it, Bliss would probably be a lot better. But hey, there's always the sequel.