Audiobooks
10 Excellent Mystery/Thrillers on Audio
Sponsored by The Breakdown audiobook by B.A. Paris.
The Breakdown is the propulsive new novel from the author of the bestselling Behind Closed Doors. Cass is having a hard time since she saw the car in the woods with the woman sitting inside—thewoman who was killed. But since then, she's been forgetting everything: where she left the car, the alarm code, why she ordered a pram when she doesn't have a baby. The only thing she can't forget is that woman and the terrible guilt. Or the feeling that someone's watching her… Read by Georgia Maguire, this is one audiobook you won't forget. Start listening here.
---
Mystery/thrillers are my absolute favorite audiobooks to listen to. There isn't any complicated world-building like there is in SFF, and they're so engrossing I always end up sitting in my driveway to find out what's going to happen. It's basically like sitting around a campfire listening to a great ghost story, but without the mosquitoes or teenagers. Here are 10 excellent audiobooks to give you chills: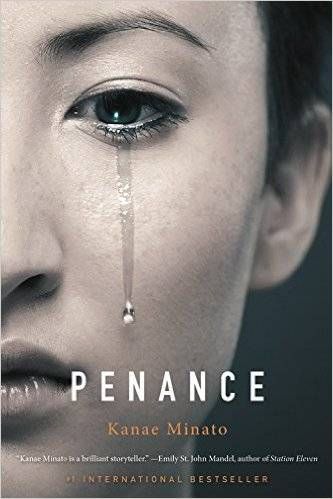 Penance by Kanae Minato, translated by Philip Gabriel, narrated by Karissa Vacker
Four women look back on a terrible event of their childhood: the murder of their friend Emily, which they witnessed. Now grown, each woman finds herself performing an act of penance to make up for the guilt they have of not helping catch the killer. Each act brings the reader closer to the identity of Emily's killer, making the book both harrowing and heart-breaking. I basically had my mouth open the whole time.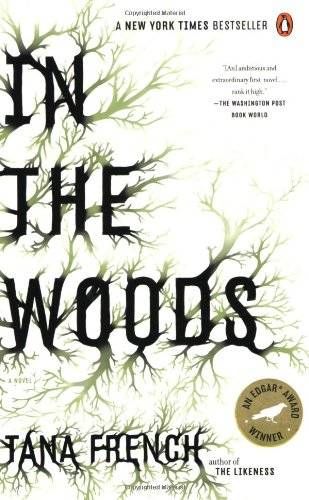 In the Woods by Tana French, narrated by Steven Crossley
The first book in Tana French's Dublin Murder Squad series is destined to become a classic of the genre. We witness the deterioration of Rob Ryan, a homocide detective, as he tries to solve the murder of a young girl in the neighborhood where he grew up and was himself was the sole witness to the disappearance of his two childhood best friends. He doesn't remember anything about what happened in the woods that day, and the investigation slowly unravels him.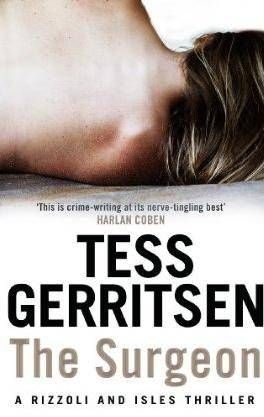 The Surgeon by Tess Gerittsen, narrated by Dennis Boutsikaris
Sometimes you just want an old school "intrepid police solve gruesome serial killer mystery," and this first book in the Rizzoli and Isles series delivers. Catherine was the victim of attempted murder (her attacker tried to cut out her reproductive organs), but she managed to kill him before he could. Now she's moved, and someone is stalking her and committing the same gruesome murders in her new city. Fair warning: this one is not for the faint-hearted or squeamish.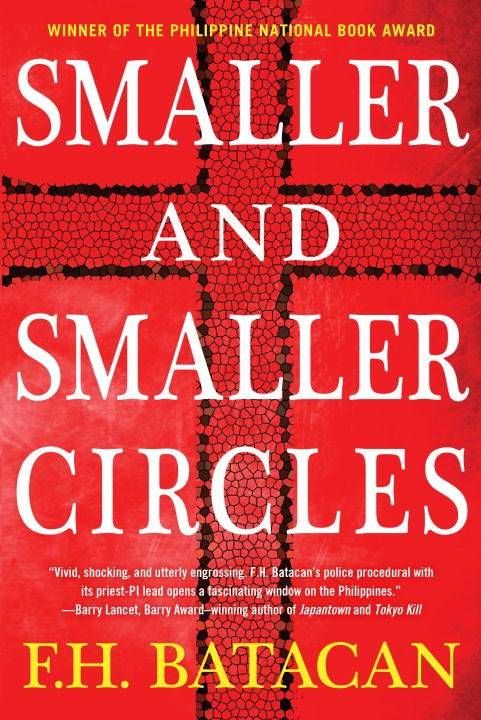 Smaller and Smaller Circles by F.H. Batacan, narrated by Ramón de Ocampo
The mutilated bodies of preteen boys are showing up in a dump in Manila, near one of the poorest neighborhoods in the Philippines. Unsatisfied with the indifference of the police and their refusal to recognize serial murder as anything but a "Western problem," two Jesuit priests take matters into their own hands to solve these crimes and find justice for the boys and their families. Bonus: Smaller and Smaller Circles is the first widely-published Filipino crime novel!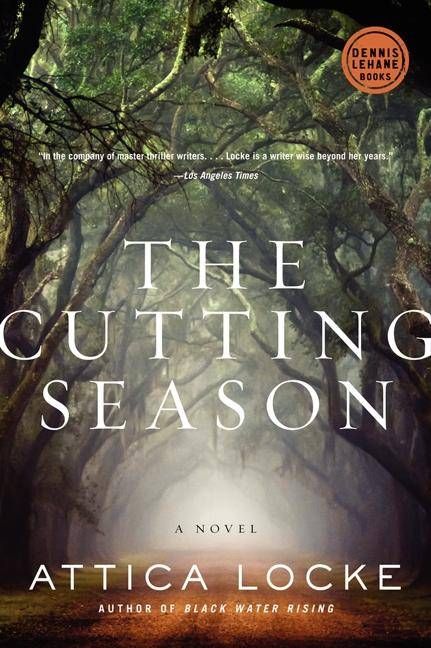 The Cutting Season by Attica Locke, narrated by Quincy Tyler Bernstine
No list of must-listen mystery/thrillers is complete without a does of Attica Locke, who writes small-town mysteries in hot climates, creating the most oppressive, stifling, atmospheric books with a killer (heh) sense of place. Caren, the caretaker of Belle Vie, an old plantation-turned-museum owned by the same family for generations, finds a body on the property one morning. As she gets drawn deeper into the mystery of who the girl is, how she died, and how she ended up on plantation property, Caren uncovers more secrets about herself, her family, and the history of her town.
Out by Natsuo Kirino, translated by Stephen Snyder, narrated by Emily Woo Zeller
A group of women work the night shift at a factory in Tokyo, each struggling with their own personal poverty and family issues, until one of them murders her abusive husband. Her friends come together to help her dispose of the body, and one of them realizes…they're pretty good at this. Enter the Yakuza, a body disposal start-up, and a game of cat-and-mouse with the police that is low-key about how men treat women and the day-to-day garbage women deal with.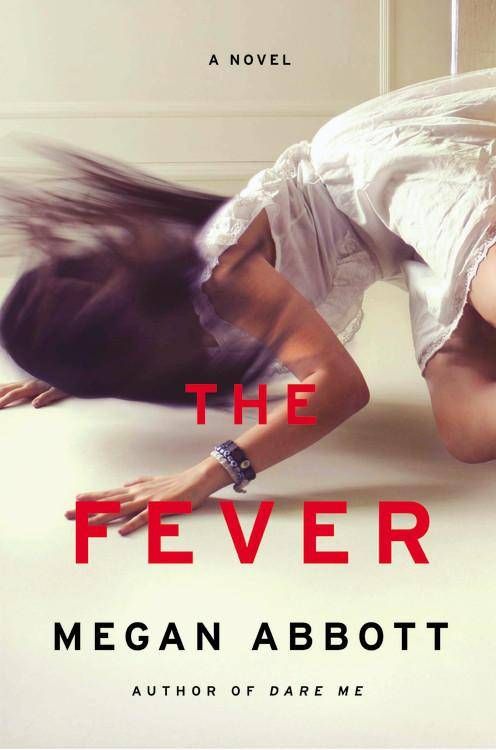 The Fever by Megan Abbott, narrated by Caitlin Davies, Kirby Heyborne, Joe Barrett
Teen girls in a suburban community become struck with a mysterious illness with a cause no one can pinpoint. Is there something wrong with the water in the local swimming hole? Is it side effects of a new vaccine for an STI? Are they making it all up? The Nash family tries to keep their equilibrium as the panic swells, leading to the eventual exposure of secrets both town and family-centric. Yay, secrets!
The Cuckoo's Calling by Robert Galbraith, narrated by Robert Glenister
I love Robert Galbraith's (aka J.K. Rowling) PI in this series–Cormoran Strike is a down-on-his-luck veteran of the war in Afghanistan, living in his office, with just one client (and just one leg). A new potential client walks in and claims his supermodel sister's suicide was murder at the same time that Cormoran hires a competent and curious new assistant. The combination might just be enough to get him back in control of his life, as long as he can find out whether Lulu Landry actually jumped out of that window herself.
Dead Letters by Caite Dolan-Leach, narrated by Jorjeana Marie
Ava has been living in France, avoiding her twin sister Zelda, whose betrayal a few years before Ava has not been able to forgive. But now Zelda is dead, burned to death in a barn fire, and Ava returns home to their upstate New York vineyard to care for her mother. When she arrives, she realizes that not only is Zelda not dead, but she's left a series of clues for Ava to find her. So where the hell is Zelda, and what the hell is she trying to do?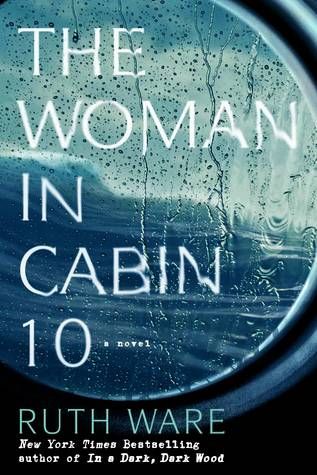 The Woman in Cabin Ten by Ruth Ware, narrated by Imogen Church
Welcome to Gaslightlandia, my friends, where nothing women say is to be believed, ever! This is both an extremely frustrating book, and one you won't be able to stop listening to. Lo is a travel journalist on assignment on a cruise ship with a very small number of passengers when she witnesses a woman being thrown overboard. Problem is, no one on the passenger list is missing. The ship continues along its course, leaving Lo alone on a ship with a murderer and a mystery to solve by herself.