This post is sponsored by The Danger of Desire by Sabrina Jeffries.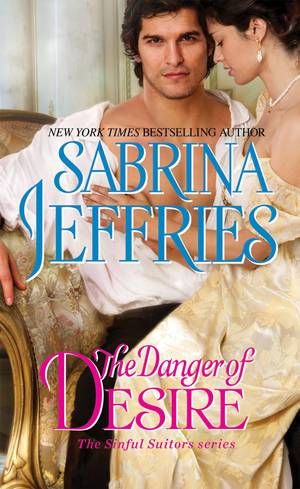 The Danger of Desire, the third heart-pounding novel in Sabrina Jeffries's sexy Sinful Suitors Regency series, shows why the NYT bestseller is such a beloved historical romance writer.

To expose the card cheat responsible for her brother's death, Delia Trevor spends her evenings dancing through society balls, and her late nights disguised as a young man gambling in London's gaming hells. Then one night, Warren Corry, the Marquess of Knightford, recognizes her. When he threatens to reveal her secret, she's determined to keep him from ruining her plans, even if it means playing a cat-and- mouse game with the enigmatic rakehell.
---
Romance series are curious beings; we know romance novels end with a HEA or a HFN, so how do series work? Often, we are left with a desire to know more about a writer's universe, or are fascinated with minor characters who have been set up for their own books. In historicals, the stories are often linked by a large family or a group of friends or business partners. Every once in awhile, they chronicle the lives of a single couple, but this rarely happens in true romance series.
Historical romance is more than dukes and balls (though there are some awesome series that feature plenty of both of these), and is definitely more than just Regency English Society, though that particular segment of time and place often seems to be the bulk of what is both published and familiar.
Here are some great series that span recorded history, and tell the stories we don't always know. They don't cover nearly as much ground as I'd love to read, but we can only hope those stories are coming.
Tang Dynasty/Lovers and Rebels, Jeannie Lin
Politics, tradition, intrigue, deception, and desire come together in these stories that connect and disconnect in branches. While characters come and go, creating an interconnected web of friends and family that tie everything together, each of the eight installments can be read separately. The whole series is magnificent in its own right, but when one of the novels is called My Fair Concubine and (you guessed it!) is Pygmalionesque, you know you've got a winner.
Montgomery/Taggert, Jude Deveraux
Having cut my romance teeth on the Montgomery family, this extensive family has a special place in my heart. The series runs the gamut of historical settings, from early Medieval past the American Suffragettes (and on, to the present, though many of those have time-travel elements on top of everything else). There are a few problematic Montgomery men, particularly in the older books, but very often, the kickass heroines from all walks of life usually make up for them. Really, I'm including this series for Wishes and A Knight In Shining Armor, two of my oldest, favorite friends in the romance universe.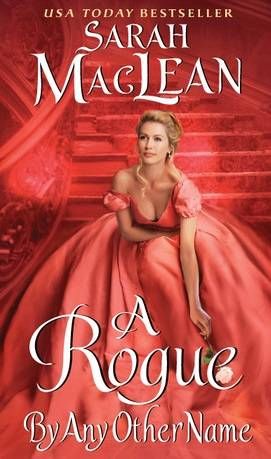 The Rules of Scoundrels, Sarah MacLean
Okay, so we still have to have Regency English Society and all those dukes and balls. This is the second of three connected series that share the same Regency universe. This one centers around the four owners of a gaming hell, nightclub, and all around den of iniquity frequented by Ton and middle class men (and women!) alike—as long as they can acquire a membership. The four heroines in the series grow increasingly more interesting, and each book takes you through the highs and lows of delight and frustration. Honestly, I started reading these for the punny titles alone, and stayed for the awesome.
Society of Gentlemen, KJ Charles
This particular society is exclusive to gentlemen with certain illegal proclivities—as in, they prefer the society of gentlemen, thank you very much; though they seem to manage relatively well, considering. While the events of most of these novels revolve around society, there are several other points of view we get to see: below stairs staff, anti-Parliament revolutionaries, middle class merchants and slightly lower middle class shop owners. No one is truly left unscathed in the society wars, but it all turns out well in the end.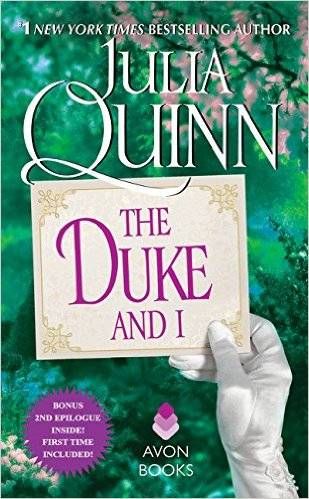 The Bridgertons, Julia Quinn
The Bridgertons are one of my favorite families in fictional Britain. They are fun and ridiculous and love each other to pieces. There are times that the interactions between family (and the family's varying suitors, prey, betrotheds, and others) are better than the courtship stories at the center of each novel. Those, themselves, are all darling; though the first isn't as strong as the rest. Each member of the Bridgerton family grows increasingly more interesting and more lovable. Also: Lady Whistledown's Society Papers. Nuff said.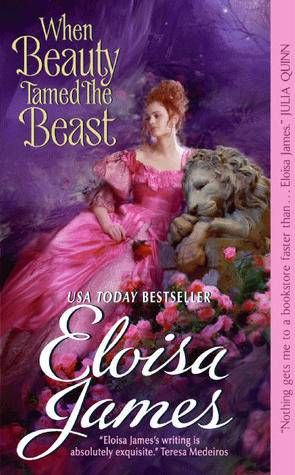 Fairy Tales, Eloisa James
If you couldn't tell from the name of the series, each of these books has basis in a familiar Western fairy tale, retold in Regency English society. (I know; I said that wasn't all there was; but there are so many, there have to be a bunch of excellent ones, right?) Each novel is complete with a witty, smart heroine and an endearing hero—even the ones that are right pains in everyone's ass.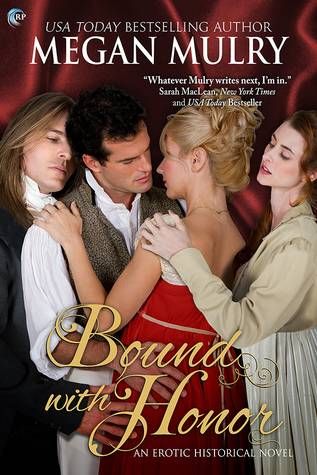 Regency Reimagined, Megan Mulry
Hoo doggie, this series. Welcome to the world of kinky Regency queerness. This four-novel series includes quite the spread of queer, polyamorous goodness, couched in a well-researched nineteenth-century environment. While occasionally light on plot to make room for all the sex, these books are not simply Porn In A Setting. The environments in which these characters live and attempt to love give just as much influence as any cishet courtship tale. There needs to be some level of suspended belief, of course, but it's not beyond the scope of what might have happened on the borders of society—and even, in some cases, right under society's noses.
Destiny, Beverly Jenkins
In 1880s California, three brothers find love in all kinds of ways. Set in Beverly Jenkins' carefully-crafted Reconstruction era, the Destiny trilogy takes us into communities we don't often see in historical fiction at all, let alone historical romance. The dynamic personalities of the main and secondary characters in each novel bring out the richness of Jenkins' storytelling and the all around fun of the stories.
The Heart of Blade, Sherry Thomas
A duology counts as a series, right? Set at the end of the nineteenth century, The Hidden Blade and My Beautiful Enemy combine to tell the story of Ying-Ying, a girl of mixed heritage growing up in China, and Leighton, a young man whose life in England is about to change. These two are really one long romance; it's more likely the early half needed more telling than expected and made its way into being its own book. Either way, the story is one of those rarely told gems skillfully crafted in Sherry Thomas's eloquent hands.
Migrations of the Heart, Piper Huguley
This three-novel inspirational series is set in the early parts of the twentieth century, both before and after World War I. Huguley is a master at pairing crises of life with crises of faith, and this series is no different. Wrought with questions of racism, prejudice, and faith, Piper Huguley's books feature characters with strengths and weaknesses that build to satisfying crescendos, even when we've despaired of their redemption in their own eyes and in the eyes of the reader.
~.~.~
When you're bound to ten, you're destined to leave someone out, amirite? What are your favorite historical romance series?