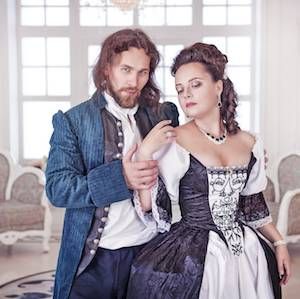 This post is sponsored by The Lady's Command by Stephanie Laurens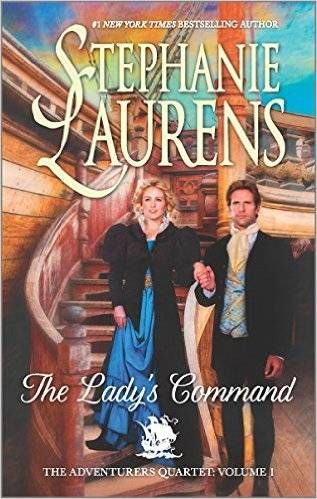 Declan Frobisher expected his new wife, Lady Edwina née Delbraith, would provide him a traditional marriage—gracing his arm and warming his bed safely at home. As the scion of a bold, sea-faring family, he's accustomed to getting his way. But when Declan is recruited to sail on a secret mission bare weeks into their honeymoon, Edwina declares that she must accompany him. They may be joined by marriage, but only in the heat of adventure will they learn how to truly love one another.
This is the 1st story in a brand-new four-book Regency-era historical romance series, The Adventurers Quartet, featuring the four Frobisher brothers and their respective romantic and sea-faring adventures. It is set in the same fictional historical world as Stephanie Laurens's fan-favourite Cynster series, opening amidst the scenic landscape of Scotland. The hero and heroine were first introduced in The Lady Risks All.
____________________
There's something exhilarating about combining the heart-fluttering emotions of lust and love with a life and death chase across the country, the beautiful wanderlust of travel, or an adrenaline rush of an adventure around the globe. As characters try to fight their feelings for one another, they're also battling some pretty harsh environments like snowy mountain peaks, rough and rocky seas, or dangerously sparse deserts. Regardless of whether you prefer your adventure with a touch of the paranormal or maybe you have a thing for pirates, we have some reading recommendations for you!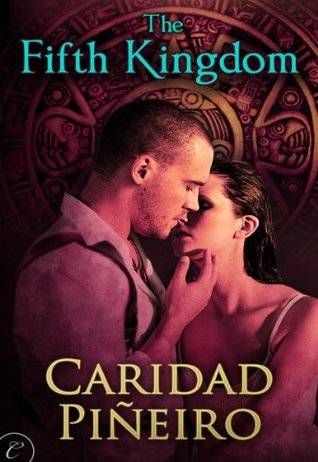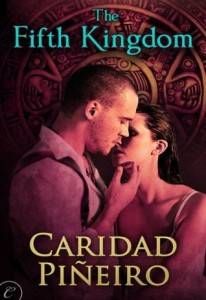 The Fifth Kingdom by Caridad Piñeiro
For readers who prefer their adventure romance paired with suspense, The Fifth Kingdom takes Dr. Deanna Vasquez, a history scholar heroine, and CIA agent Bill Santana to Mexico to investigate the disappearance of Vasquez's mother and her fascination with long lost civilizations. However, whatever Vasquez's mother discovered ultimately led to her being kidnapped, and one of the only options of making contact with her captors involves disguised identities and a fake relationship.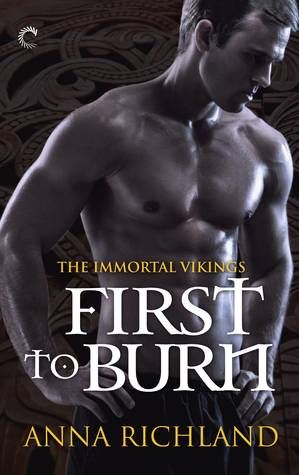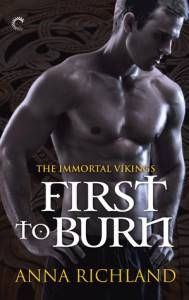 First to Burn by Anna Richland
First to Burn is jam-packed with all sorts of things and it's a paranormal romance/romantic suspense combo. Immortal Viking warrior turned soldier? Check. Army captain heroine? Yep, has that. Some heavy duty globetrotting? We've got stints in Afghanistan, Italy, Denmark, and New York. If any book could be described as a thrill ride, it'd be this one, especially with two very tough main characters and a dash of the supernatural.
High Risk has been mentioned at Book Riot in the past if you're into romances with a stranded or snowed-in element. The entire Adrenaline Search and Rescue romantic suspense series operates on, of course, a search and rescue team, so it's perfect for a little adventure romance binge reading. With characters putting their lives on the line on a daily basis, readers can count on heaping helpings on angst and drama as the hero and heroine scale mountains and battle the elements.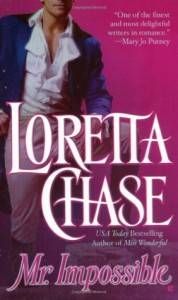 Mr. Impossible by Loretta Chase
Rupert Carsington has found himself in an Egyptian prison and the only way out is accepting Daphne Pembroke's proposal to help rescue her brother, who has been kidnapped by rival treasure hunters. Daphne is a scholar after all and in need of some brawn. Though they race across Egypt together to track down her brother, Mr. Impossible has an amazing blend of humor and lightness with its intelligent, bookish heroine and sly, troublemaking hero.
Night Whispers is easily one of the most original romances I've read in a while. A post-apocalyptic romance with an epistolary bent, analyst James Bennett has only spoken with Jules Guerrero through a communication network he set up to talk with ass-kicking mercenaries across the country. But when Jules gets into some hot water, James must decide whether or not to leave his bunker (that he hasn't left in years!) and start a cross-country trek to help Jules. With a unique setting and quite the different take on a meet-cute, Night Whispers is for readers that like a lot of danger in their romances!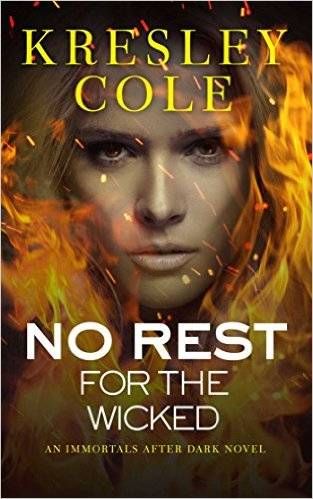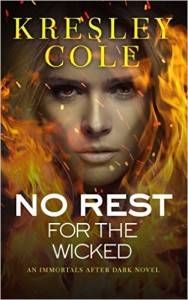 No Rest for the Wicked by Kresley Cole
The essential plot of No Rest for the Wicked is The Amazing Race meets supernatural beings, and if that doesn't get your blood pumping, then I don't know what to tell you. Valkyrie Kaderin (also known as Kaderin the Cold Hearted) needs to win this game because it holds the key to reuniting with her late sisters. Meanwhile, vampire Sebastian has his own reasons for competing, though those are all shot to hell once he realizes Kaderin is his fated mate. Cue a lovesick vamp competing in this race, just so he can follow his love across the globe, even if Kaderin isn't too sold on the idea of being mated to vampire.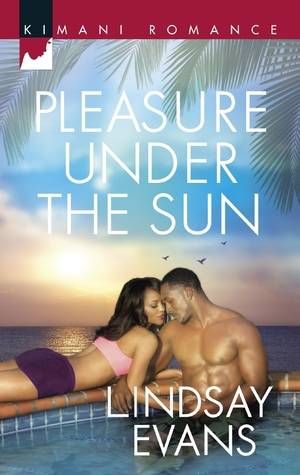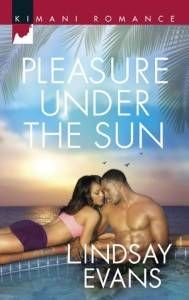 Pleasure Under the Sun by Lindsay Evans
If you prefer your adventure romances light on fast-paced suspenseful action, but high on travel and character interaction, I definitely recommend checking out Pleasure Under the Sun. Private yachts. Tropical islands. Playboy hero, Seven, will pull out all the stops to woo analytical financial advisor, Bailey. Many of their destinations are sunny and gorgeous, so feel free to save this one for when you're in the throes of winter.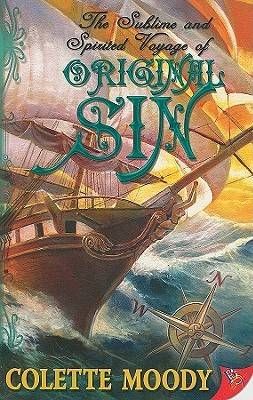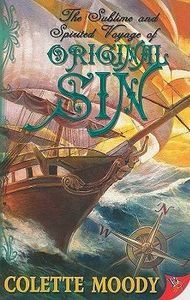 The Sublime & Spirited Voyage of Original Sin by Colette Moody
A seafaring adventure on the high seas! Plus it has a romance between a badass female pirate captain and seamstress who reluctantly serves as a ship doctor. The start to the plot is vaguely reminiscent of old school romances, as Captain Gayle actually kidnaps seamstress Celia. However, Celia doesn't seem to mind a bit of quick, albeit temporary, adventure. I do want to issue a trigger warning for multiple references to rape, though aside from that, the rest of the book is rather light.
Warrior is the first book in the Blades of the Rose series, which was my introduction to Zoe Archer and a series that I love dearly. All four of the books features a great mix of adventure, science, and travel. (The fourth and final book also has a PoC inventor hero and he is awesome!) With elements of steampunk, the hero and heroine journey across late nineteenth century Mongolia to find a world-saving artifact.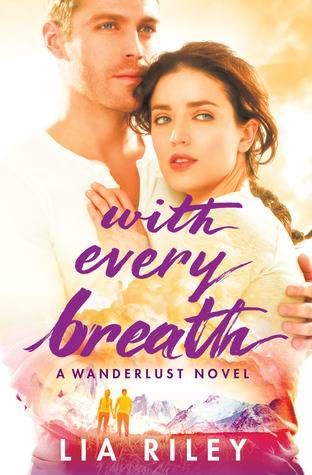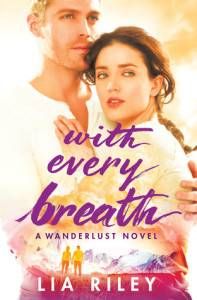 With Every Breath by Lia Riley
For those who enjoyed Wild by Cheryl Strayed, I'd recommend picking up With Every Breath. It's partly why I grabbed it. A new adult romance, two people head to South America to reach the summit of La Aguja in hopes of defeating their demons along the way. Heroine Auden is hoping that her experience on the mountain will help her earn the job she's always dreamed of, while Scottish mountaineer Rhys is just trying to cope with the survivor's guilt over his brother's death. With a setting that could kill, a white lie that could mean betrayal, and a highly emotional romance, With Every Breath is a great book for those adrenaline junkies with a case of wanderlust.
What are some your favorite romances that blend romance and adventure? Have you read any of the books on this list?